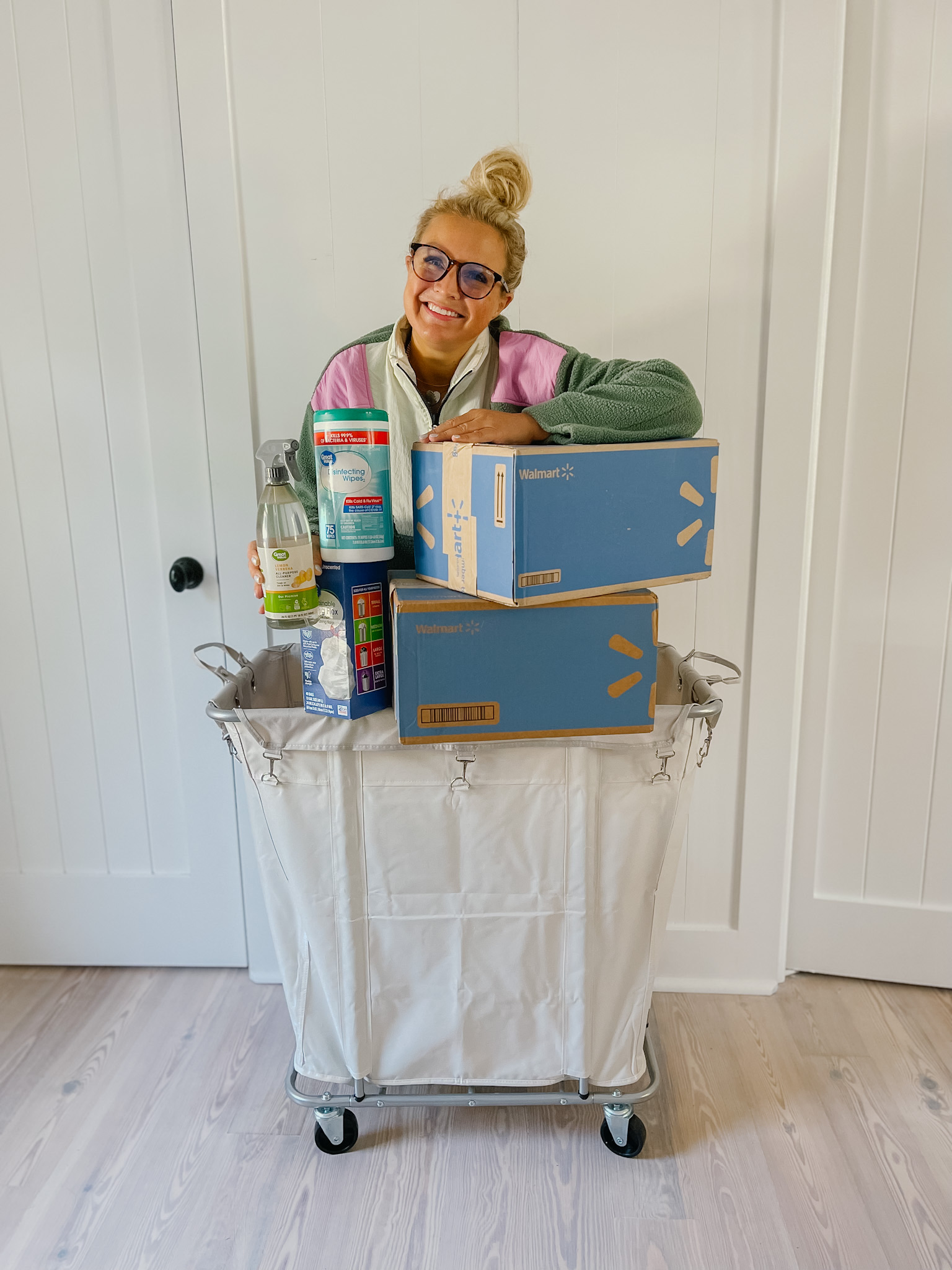 SWEATSHIRT // LAUNDRY CART // GLASSES (similar) // DISINFECTING WIPES // TRASH BAGS // ALL PURPOSE CLEANER

Now that back to school is in full swing, it feels like my days are even more packed than normal! Couple that with a house under renovation, and things are as busy as ever in the Fancy family! Can you relate? Between school drop-off, running the kids around to sports, and trying to remember all the things as a mom, the last thing I want to do at the end of a long day is make yet another trip to the grocery store. That's exactly why I love having a Walmart+ membership!
With a Walmart+ membership, you can utilize their FREE same-day delivery to save you a trip to the store. I'll tuck school supplies, dog food, and any other essentials that we may be out of into my orders as well! I also love that this ensures I don't pick up any unhealthy snacks that I may spot when browsing through the aisles. Become a Walmart+ member for free delivery from your store with no markups!
Want an insider peek at the Walmart+ membership? Check it out below!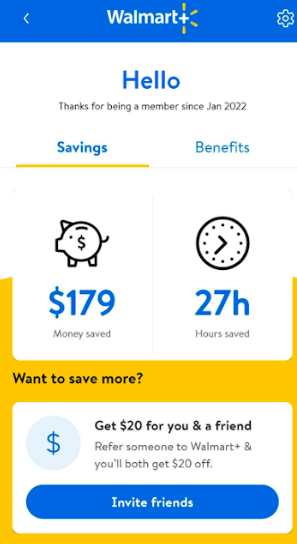 Another huge reason that I love my Walmart+ membership is that it allows me to save up to 10 cents on every gallon at over 14K fuel stations nationwide. When you're filling up weekly, this makes a huge difference in your family budget. On average,  Walmart+ members can save over $1,300 each year with free delivery* and free shipping**
*Restrictions apply. $35 min order. Savings based on 2 deliveries per week vs. nonmember $7.95 fee; **Excludes most Marketplace items, location & freight surcharges. Savings based on between 1& 2 Walmart.com orders under $35 per week vs. non-member $6.99 fee.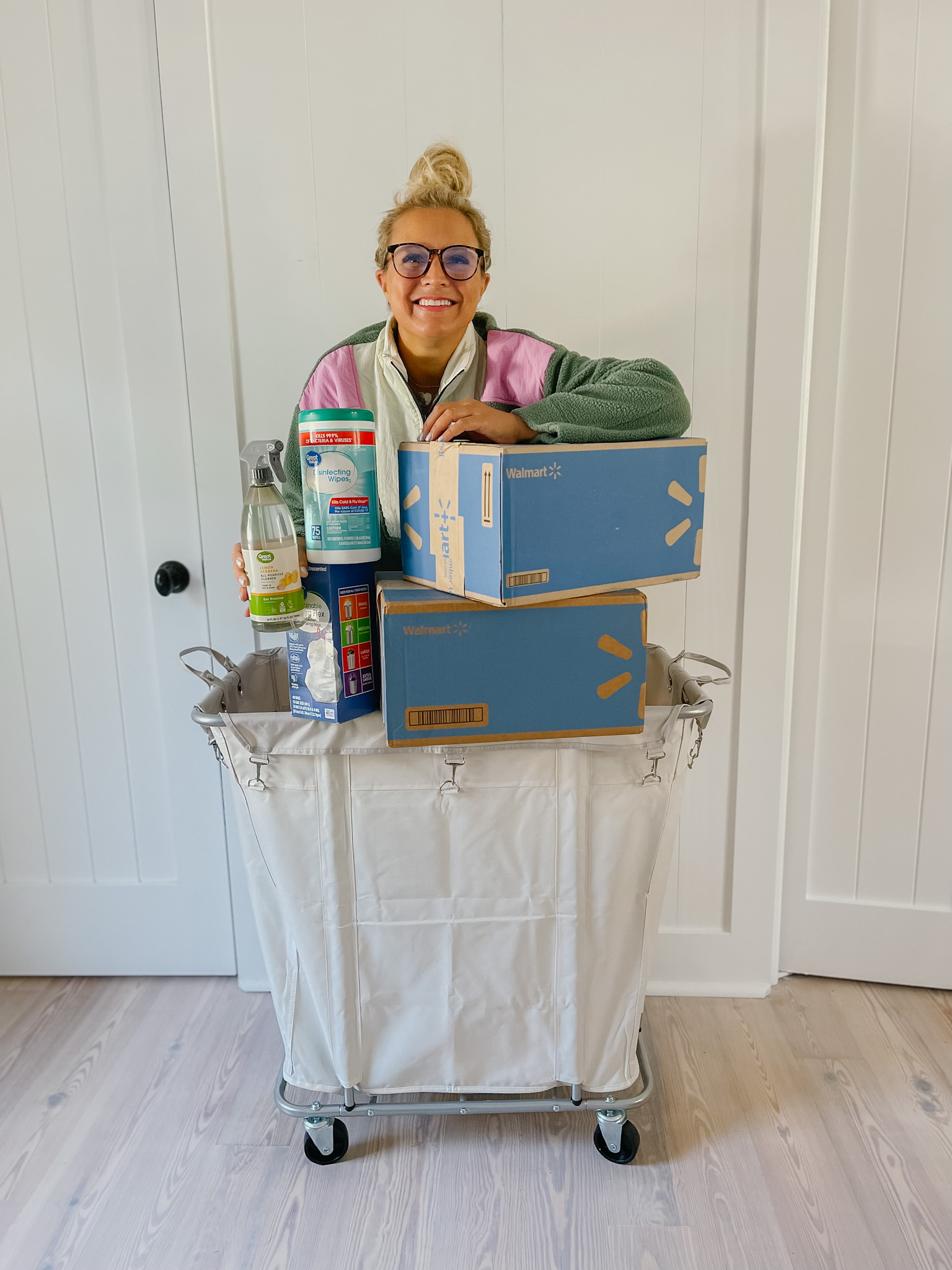 SWEATSHIRT // LAUNDRY CART // GLASSES (similar) // DISINFECTING WIPES // TRASH BAGS // ALL PURPOSE CLEANER

As a busy mom, having a Walmart+ membership has been amazing. Have you signed up yet? Once you sign up, you'll wonder why you didn't do it sooner! Sign up here and start your 30-day trial TODAY!!
Have a wonderful day, friend! XOXO
Thank you to Walmart+ for partnering with us on this post. We love collaborating with brands that we love and trust. All post ideas and opinions are our own.