Hi friends and happy Wednesday!!
It's no secret that it's been a wild few weeks in the Fancy Fam Bam! We moved to Florida a few weeks ago and life has been wild and crazy! It's such a mix of exciting and utter chaos during a move! Thankfully I have my Walmart + membership to help keep us going! Between grocery delivery and packing supplies, this membership has been even more amazing for us recently because it has saved me so much time! During our last few weeks in Texas, I was able to get all sorts of moving supplies delivered, groceries with my Walmart+ membership and I even got a netti pot (I love THIS ONE) and distilled water delivered, when I got sick mid move! It is a life changing membership!
Also, with the price of gas lately, I am thrilled to be able to receive a discount on fuel because members save 10 cents off every gallon at Exxon & Mobil stations (at over 12,000+ stations nationwide!)! Members also get member prices on fuel at Walmart, Murphy & Sam's Club! It's awesome and Walmart+ members save over $1,300 each year with free delivery* & free shipping**
*Restrictions apply. $35 min order. Savings based on 2 deliveries per week vs. nonmember $7.95 fee; **Excludes most Marketplace items, location & freight surcharges. Savings based on between 1& 2 Walmart.com orders under $35 per week vs. non-member $5.99 fee.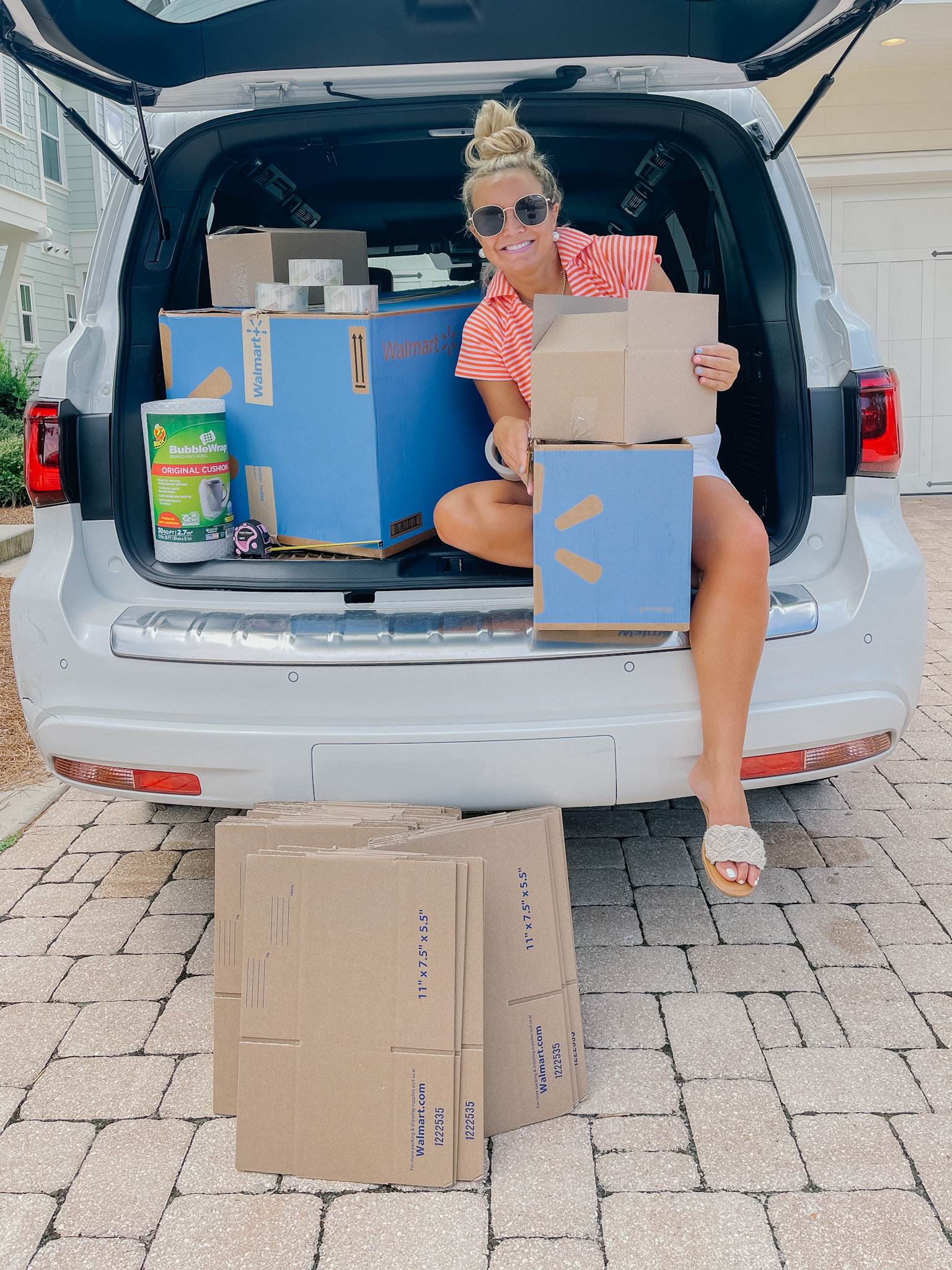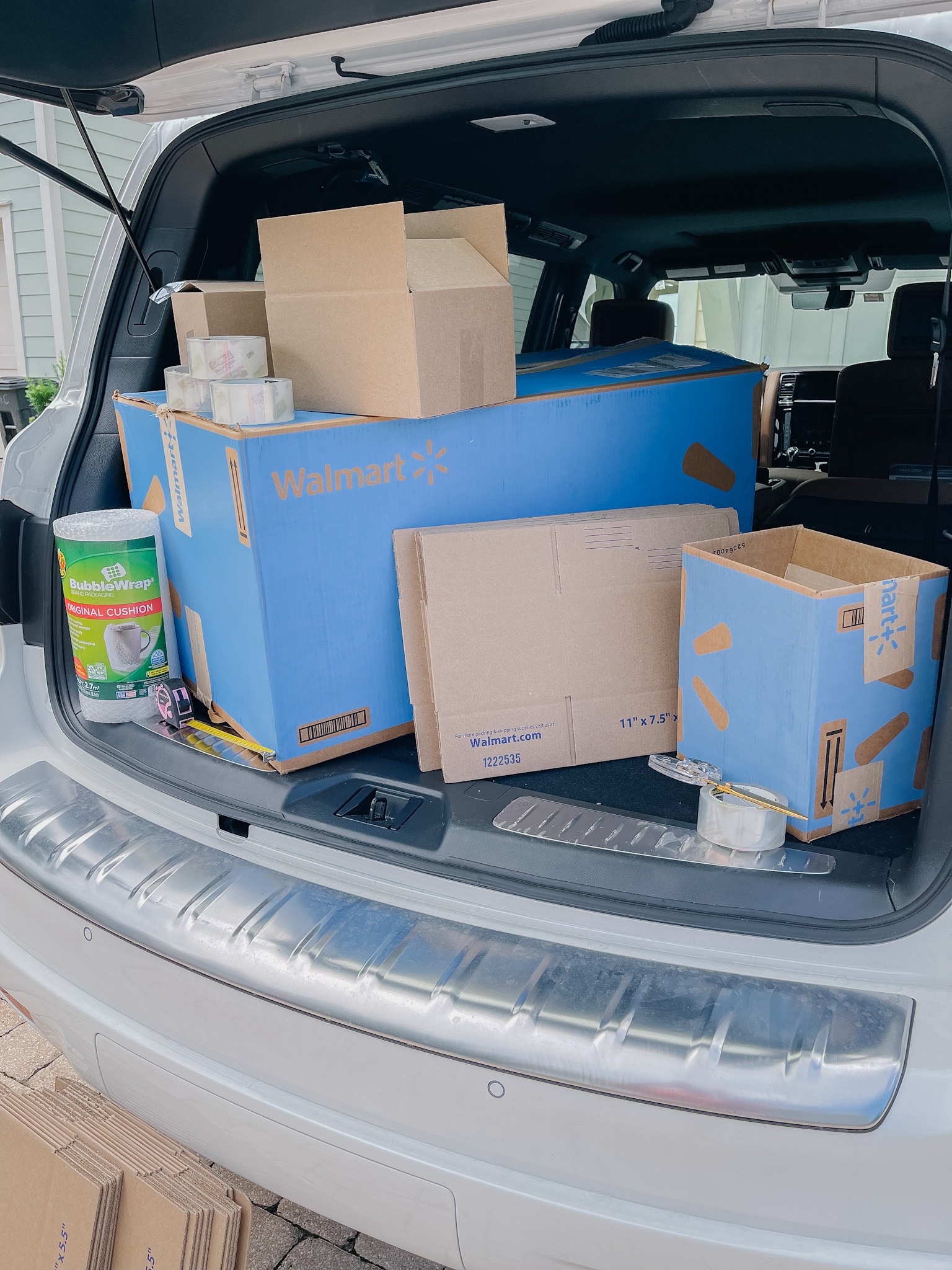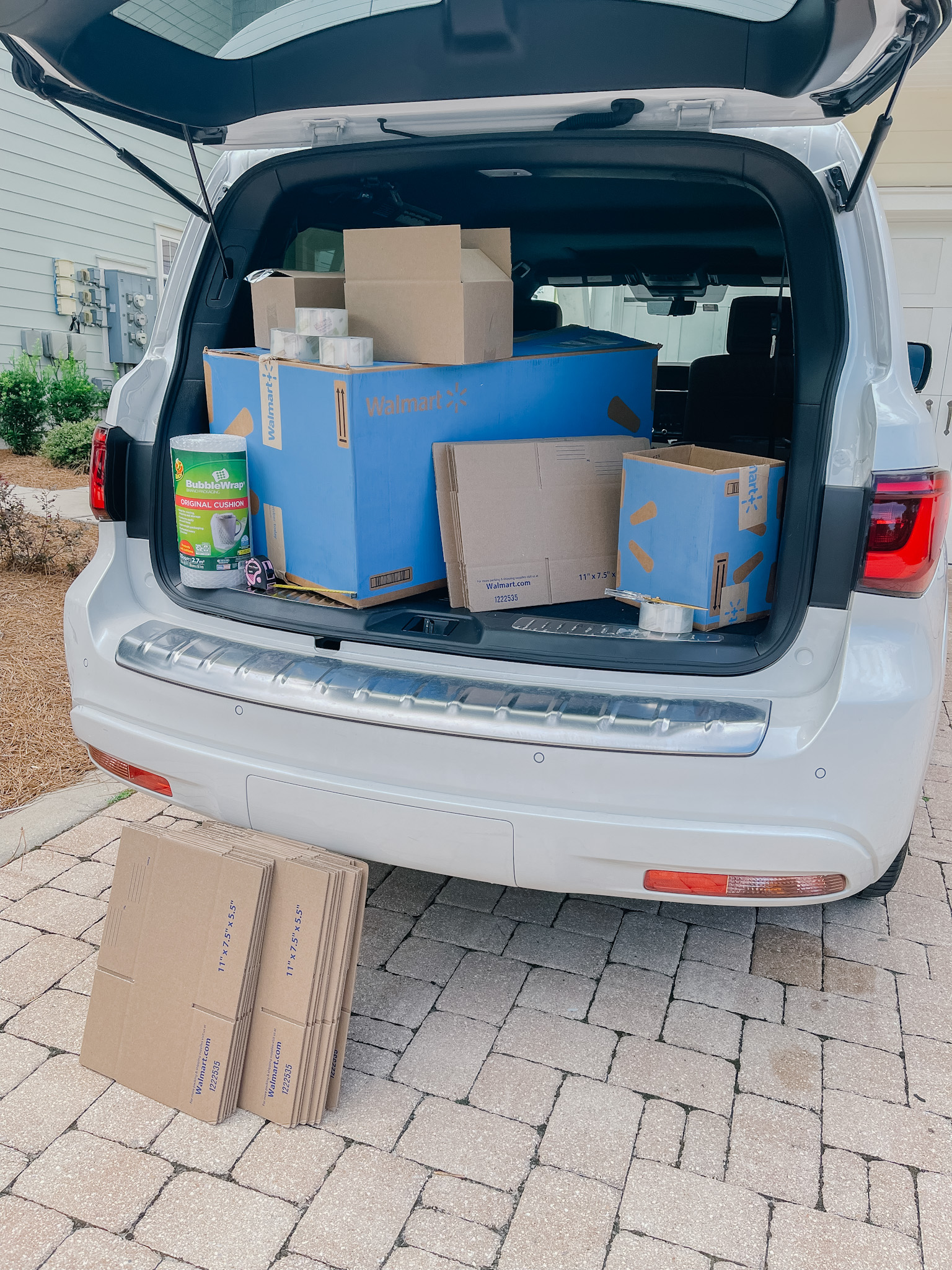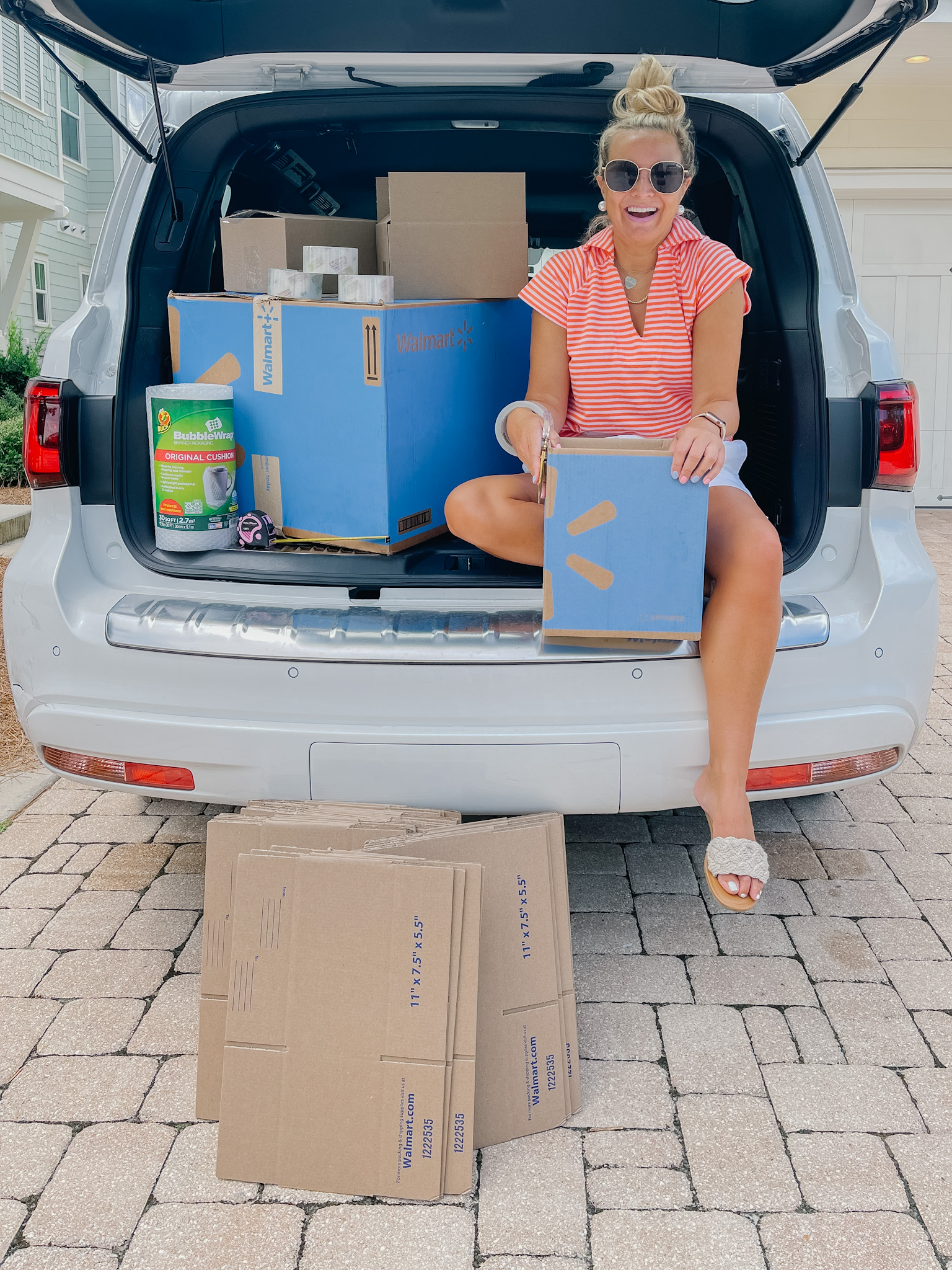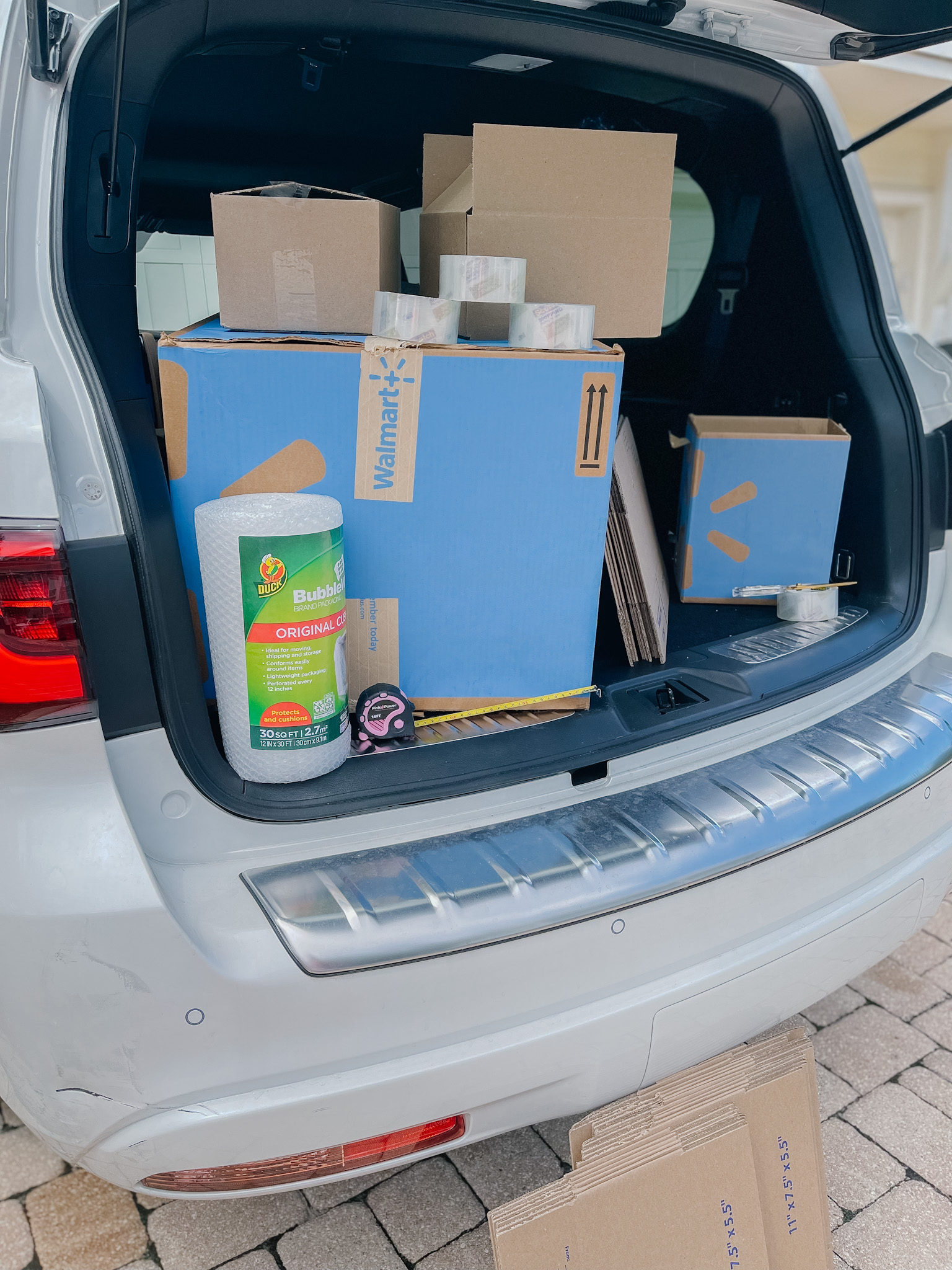 Between boxes and packing tape and all the shipping boxes from other Walmart orders that we reused, my Walmart+ membership has never been handier! Have you signed up yet? You will love it, like I do! Sign up here and start your 30 day trial, TODAY!!
Have a wonderful day, friend! XOXO
Thank you to Walmart+ for partnering with us on this post. We love collaborating with brands that we love and trust. All post ideas and opinions are our own.