My kids have been going to summer camp since the summer after 1st grade and it's one of their favorite weeks of the summer! Teddy loves it so much that he wishes he could go for months at a time! Maybe one day! I get asked all the time for our packing tips and tricks. So today's post is dedicated to how we pack our kids for camp and the items we find essential!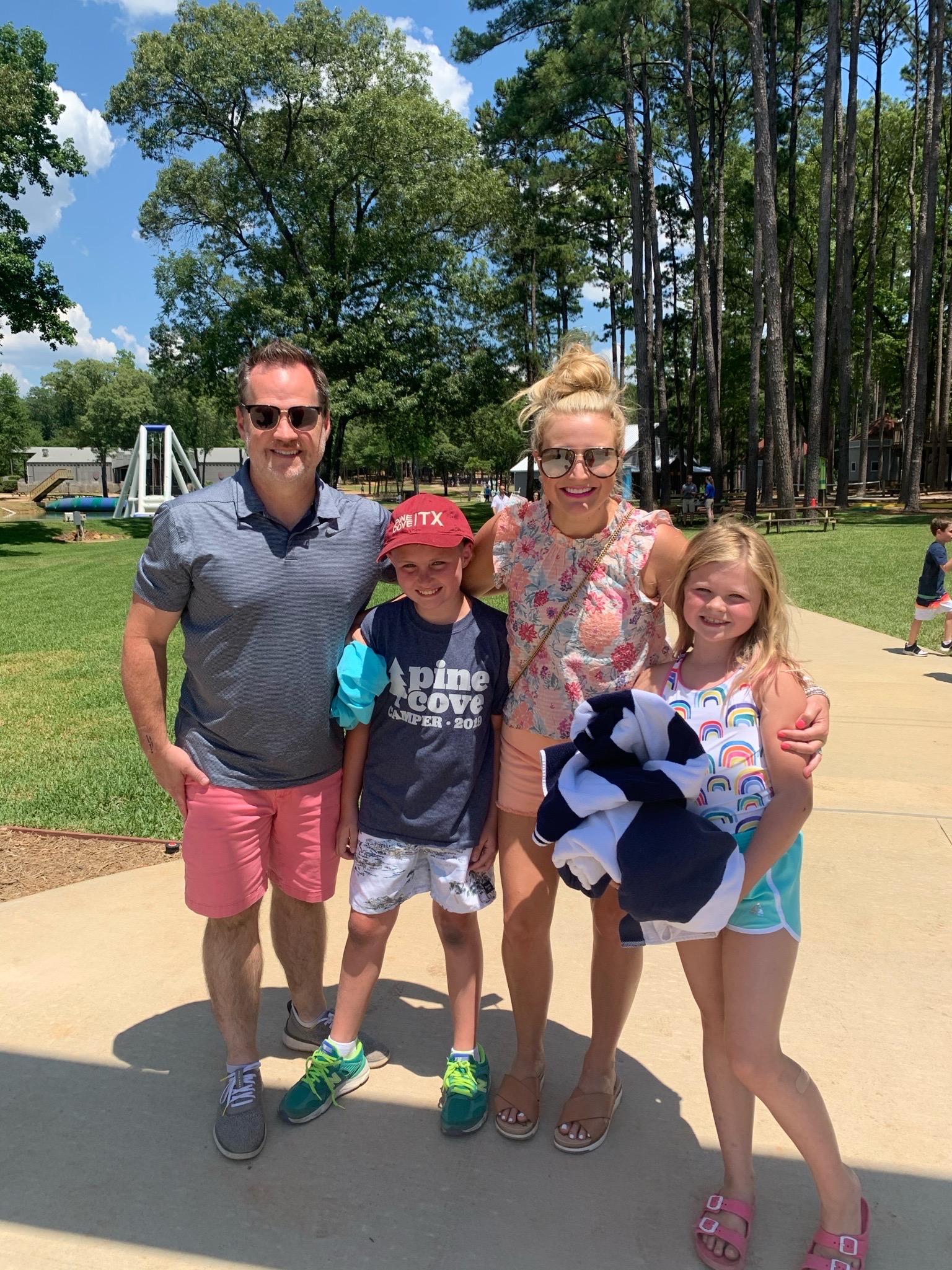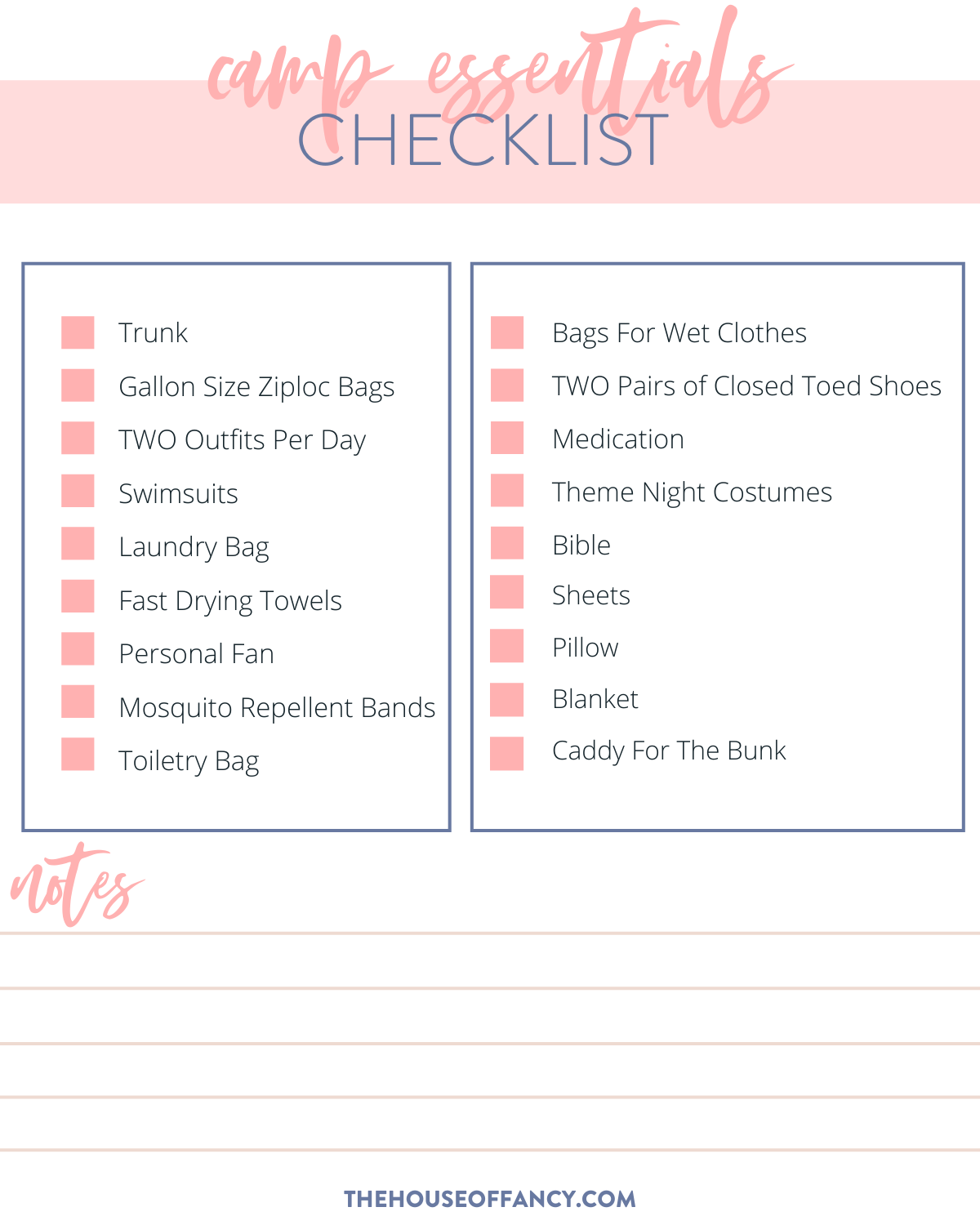 Make a checklist! We have included one for you that you can print and most camps also have those items available to print from their websites! We pack our kids in trunks and the reason for a trunk is they are water safe and they can fit under the beds. I pack everything in gallon ziploc bags. Now, you could be fancy and pack in packing cubes, but in my experience, lots that goes to camp doesn't arrive home, so, a ziploc is easier and not a big deal if it's thrown away. I pack full outfits in each bag, so think: tee, shorts, undies, socks and I pack TWO outfits per day just in case! They spend a lot of time in swimsuits, too! I usually pack all swimsuits in one ziplock and I usually send 3. We also send 2 pairs of jeans (for horseback riding and rock climbing, etc). Our camp has theme nights each night, so each theme night gets it's own bag as well. Extra undies, socks, pjs, etc, will also get their own bags! I label EACH BAG so that they know what it's for. When they were younger, I used to label the daily clothes bags for them (M-Friday), but now I don't. I do label all theme night bags! This helps to keep them each organized.
While I send them organized, the typically come back with a trunk full of a mess! Haha!
We send twin bedding- mine prefer this over sleeping bags- it's more comfortable and stays on the bed. I also send fast drying towels for pool, lake, shower, etc! Send anything that makes your kiddos feel at home. Mine get hot, so they like the mini fans, too!
Send shower essentials, sunscreen, brush, hair accessories and anything else you think your kiddos might need!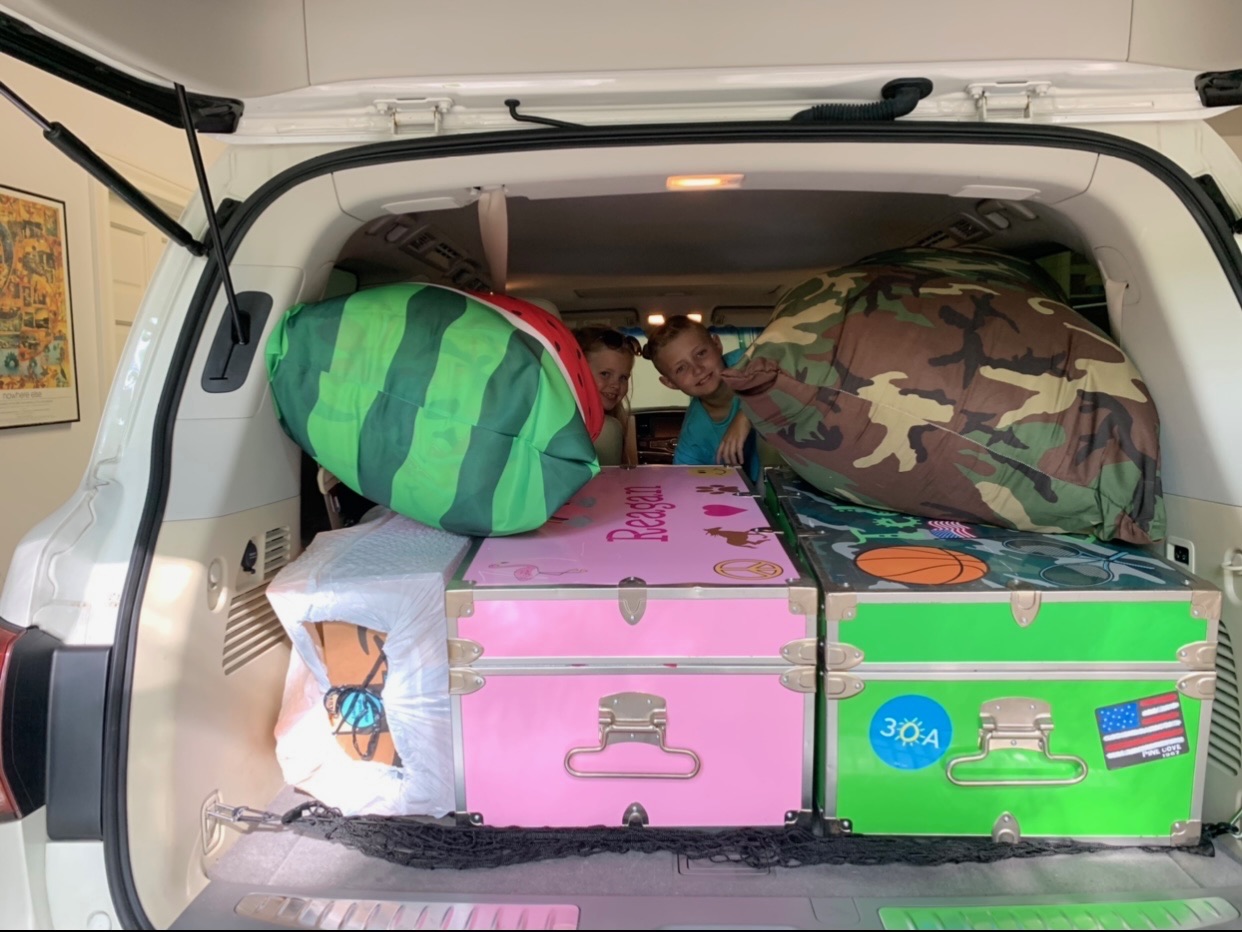 LAUNDRY BAG | TOWEL | REPELLENT BAND | FAN | COSMETIC BAG |
CADDY | COMFORTER SET | SHEETS | TRUNK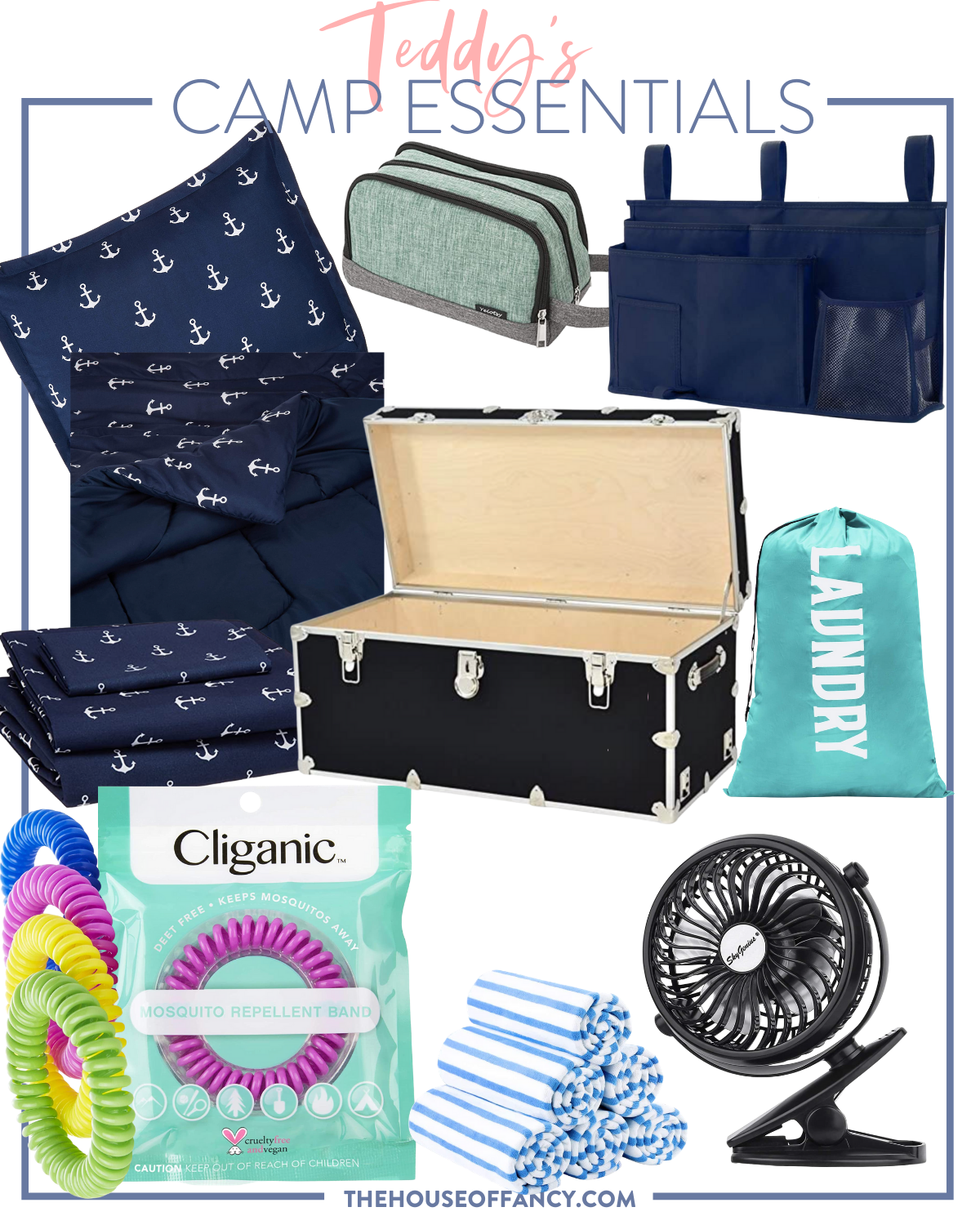 LAUNDRY BAG | TOWEL | REPELLENT BAND | FAN | COSMETIC BAG |
CADDY | COMFORTER SET | SHEETS | TRUNK

I hope your kids enjoy camp this summer! This How to Pack Your Kids for Camp post is meant to be a resource for you to come back to not only when packing for summer camp but for any trip where they need all the things! Bookmark and save for anything you need it! Let me know in a comment below one thing that you pack to help your kids feel more at home.
If you enjoyed this post, you'll also enjoy this one all about packing for a beach vacation!
Pin this post and come back to it later!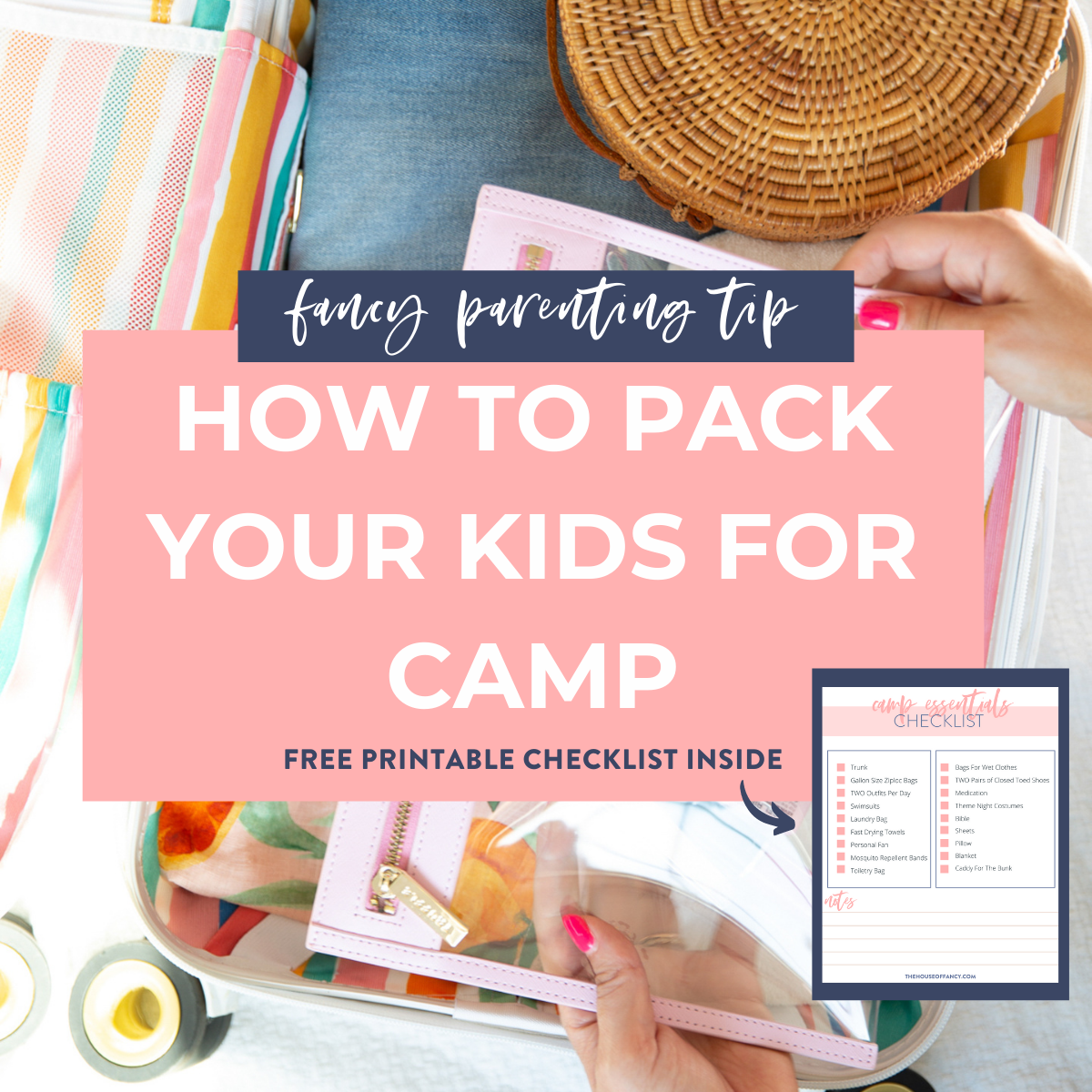 Do you have any kid friendly packing tips? Let me know in a comment below!