Happy Friday lovelies!
It's no secret to you that I love workout clothes. No matter if I am headed to the gym or just sporting "takeout clothes," (as I call them) those ensembles are pretty standard around here. They must be cute and they must be comfy!!
Whether I am working out or "faking out," I love an outfit that is cute and has that extra pizazz.
Carbon38 has such an amazing selection of pants, capris, tops, sweatshirts and more! I could spend hours perusing their site and I do! It is a one stop site for all the items you could possibly need for working out and their selection is just so fun and fresh! They have the best selection of printed and colored workout pants that I've ever seen and you know how much I LOVE fun and printed fancy pants!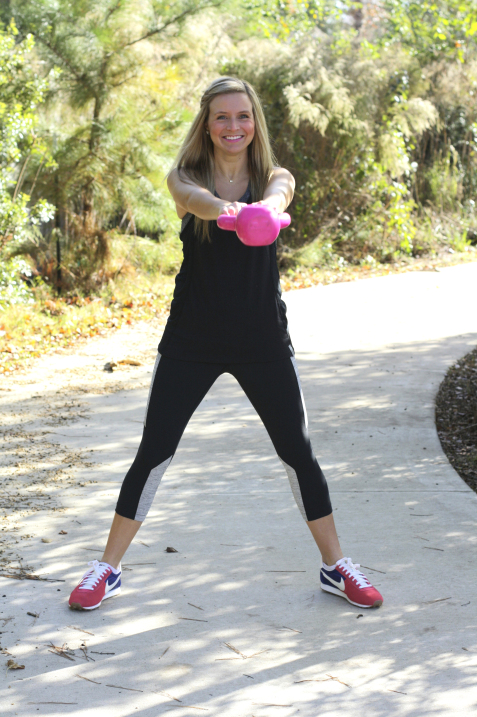 When I first saw these pants, I fell in love. Tweed on a workout capri?! I mean, it's pretty much amazing. If you want to feel fancy in your workout pants, then these are for you! They are a basic black pant with just a hint of tweed. Seriously, I love them.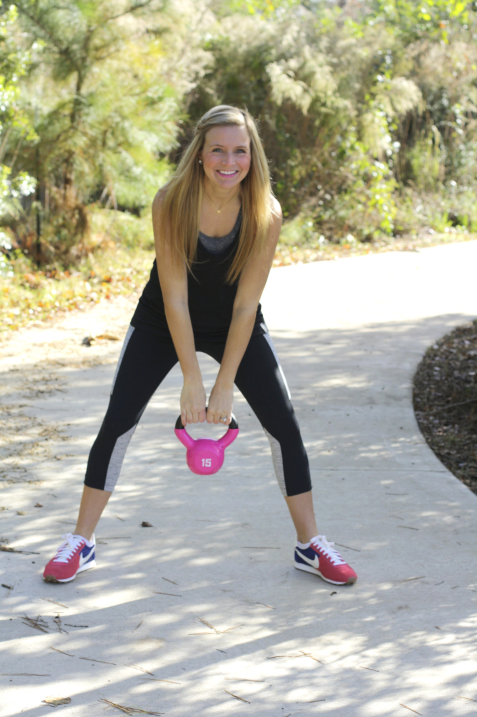 I also fell in love with this top. It's flowy and flattering and perfect for a walk/run or just taking the kiddos to the park.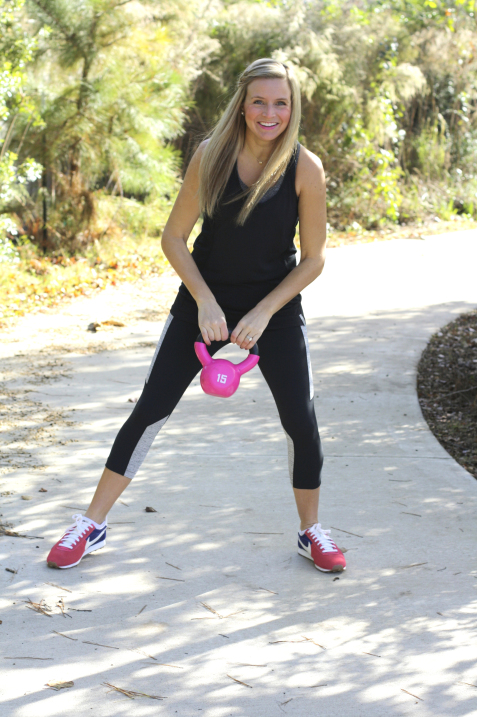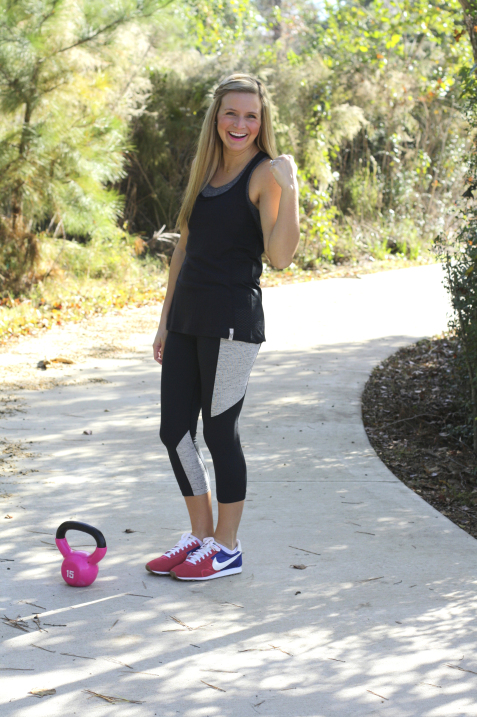 Don't you just love the tweed!!!?!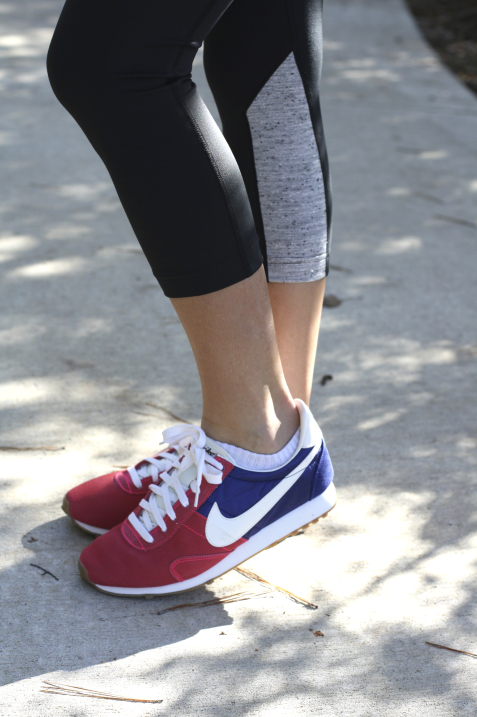 Top ℅ // Pants ℅ // Shoes // Necklace // Kettlebell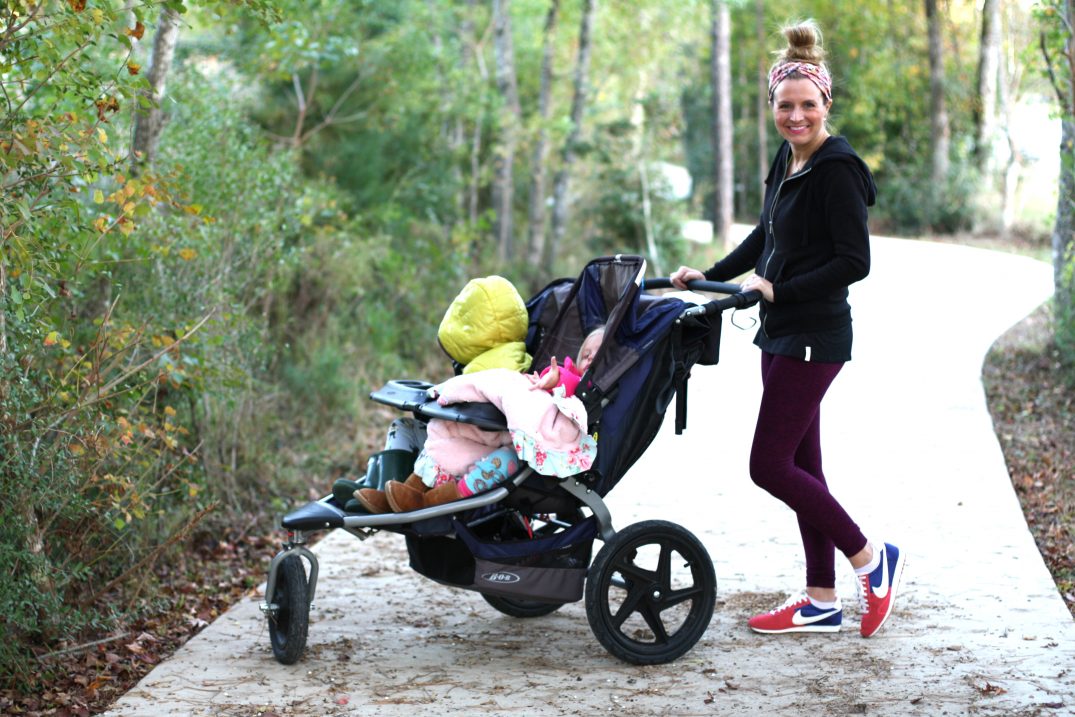 Since becoming a mom, a lot of my workouts are done with the little presidents in tow! I am seriously thankful for my Double Bob Stroller. It has been an amazing companion these past few years. I am positive that these amethyst expedition leggings were pretty much made for me. I love them SO much. The color is gorgeous and amazing.
They have already become a wardrobe staple and I will be sporting them all winter without a doubt!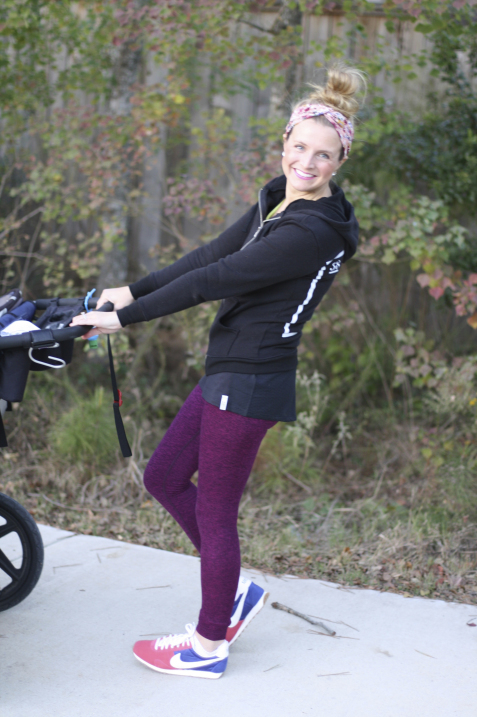 Paired with my Carbon 38 signature sweatshirt, they are perfect for a walk to the park on a cold day!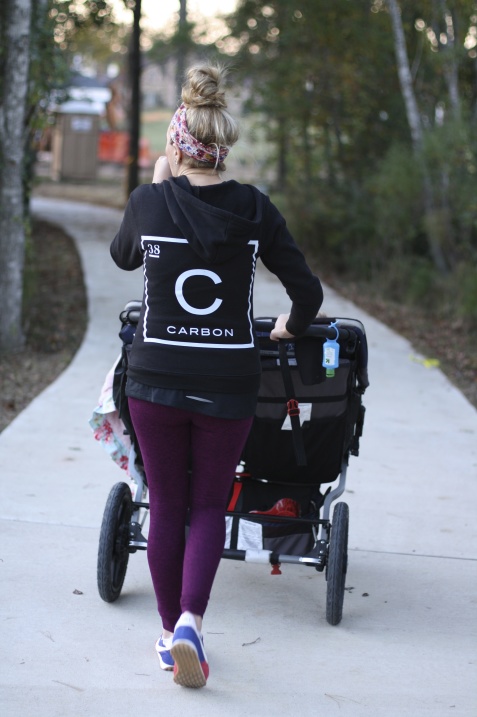 Top ℅ // Sweatshirt ℅ // Pants ℅ // Shoes // Stroller
Here are some other pants I am craving from Carbon38:

I'm also loving these items:

What are your favorite items from Carbon38? Seriously, so tough to choose, right?! It's all so fabulous.
Cheers to the WEEKEND!!!!!!
Thank you to Carbon38 for sponsoring this post.