We are in full fledge Lego mania over here. The amount of Legos, Teddy received for Christmas and now for his birthday is crazyyyy. He LOVES them!!! It only takes stepping on a Lego with a bare foot, once to know that it is pretty much the worst pain ever! Then when you do it over and over again, you feel like you might lose a foot or a toe! Man, does it hurt!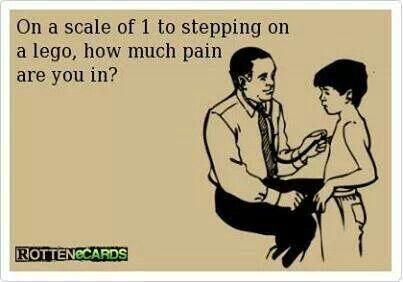 After Christmas, the playroom looked like a lego bomb went off. I mean seriously, there were Legos EVERYWHERE! I decided we needed a Lego table and stat! I spent the better part of the middle of that night, surfing Ikea's site for the perfect coffee table to use. I found THIS ONE that had a shelf and it seemed perfect. I wanted to have drawers and dividers inside, for organization and the shelf was the perfect thing to place my drawers on!
For such a simple DIY, it has been life changing and if you have Lego mania at your house and have room for a table like this, I would highly recommend it. You could really do a smaller version as well and still get most of the Legos off the floor. I wanted a table that was large enough for both kids to work and have separate sides (to minimize fights!), so this size worked perfectly for us.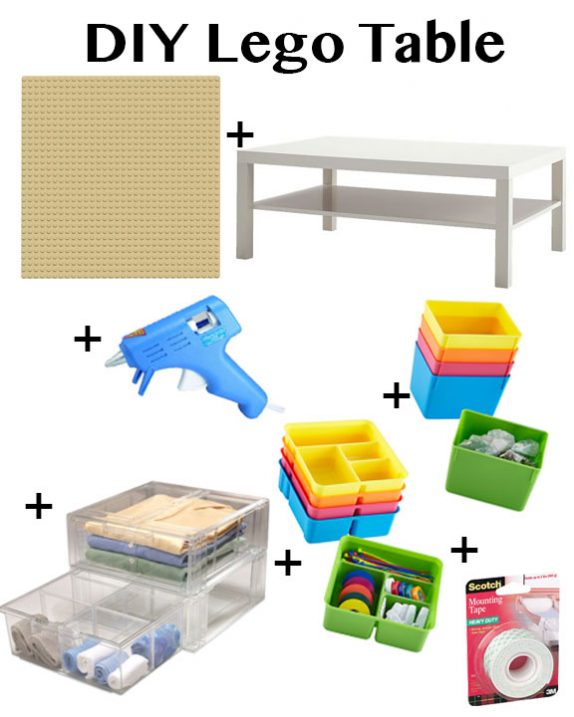 The Necessities:
 10″ x 10″ Lego Baseplates  (12 baseplates needed)
Clear Shirt Drawers (6 drawers needed)
Compartment Trays (6 needed)
Small Inserts (18 needed)
It's a pretty simple process! like you could probably finish this in less than an hour! Once you put your table together, you are ready to start gluing your baseplates on. We measured the table and made sure we had about an inch to 2-3 inches all around. It worked out perfectly and 12 10′ x 10″ baseplates fit the table really nicely. Once the pieces are all glued on, you are ready for your drawers. We secured these with mounting tape. Without the tape, the drawers were slipping and sliding everywhere because of tiny, not-so-careful hands. 🙂 We realized this pretty quickly. Both Teddy and Reagan are loving the table. They use it all the time and the best part? Most of the legos are on the table and not on the ground, which makes my poor feet, very happy.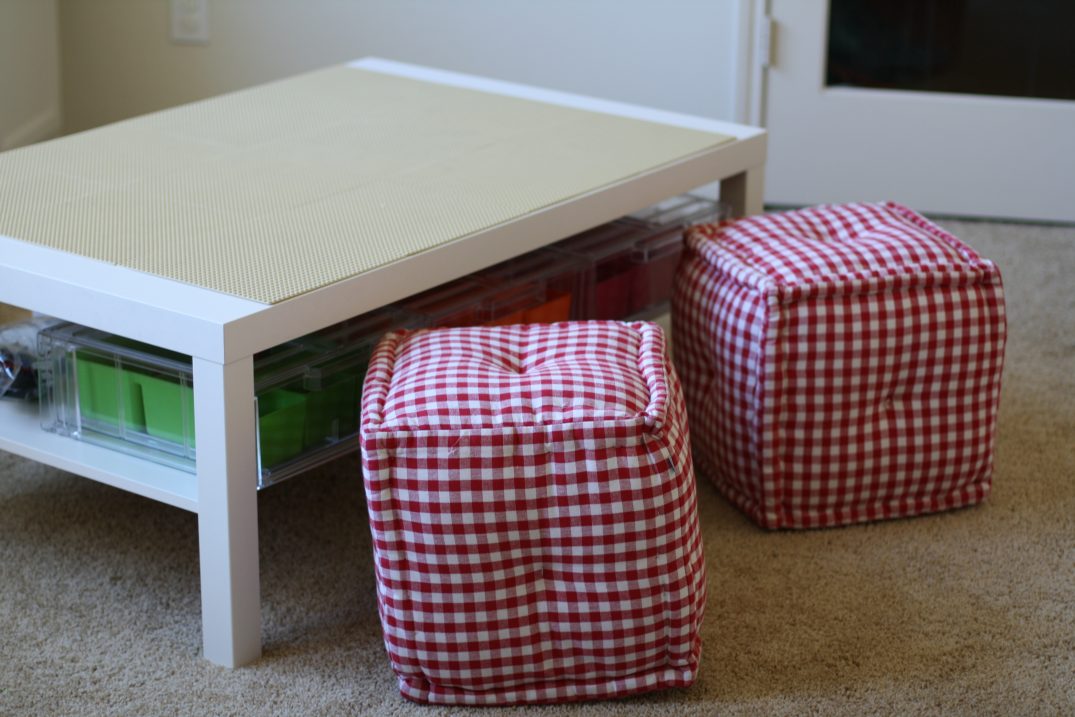 The little organized drawers make me so happy!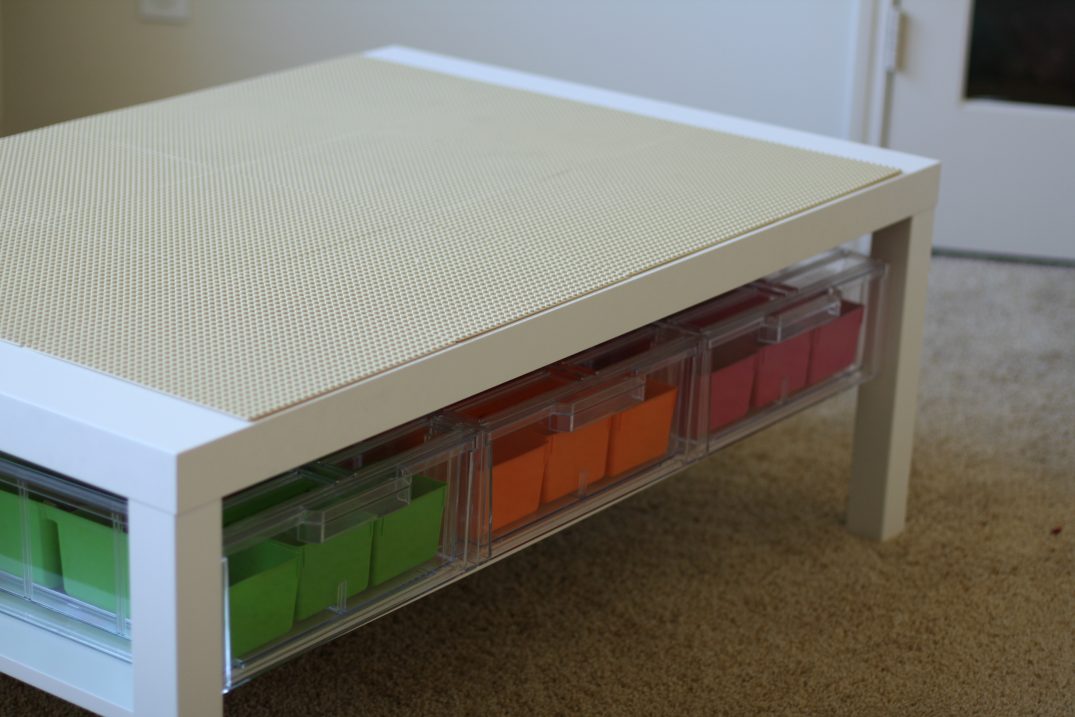 Legos in the drawer and not on the floor!!! Woohoo!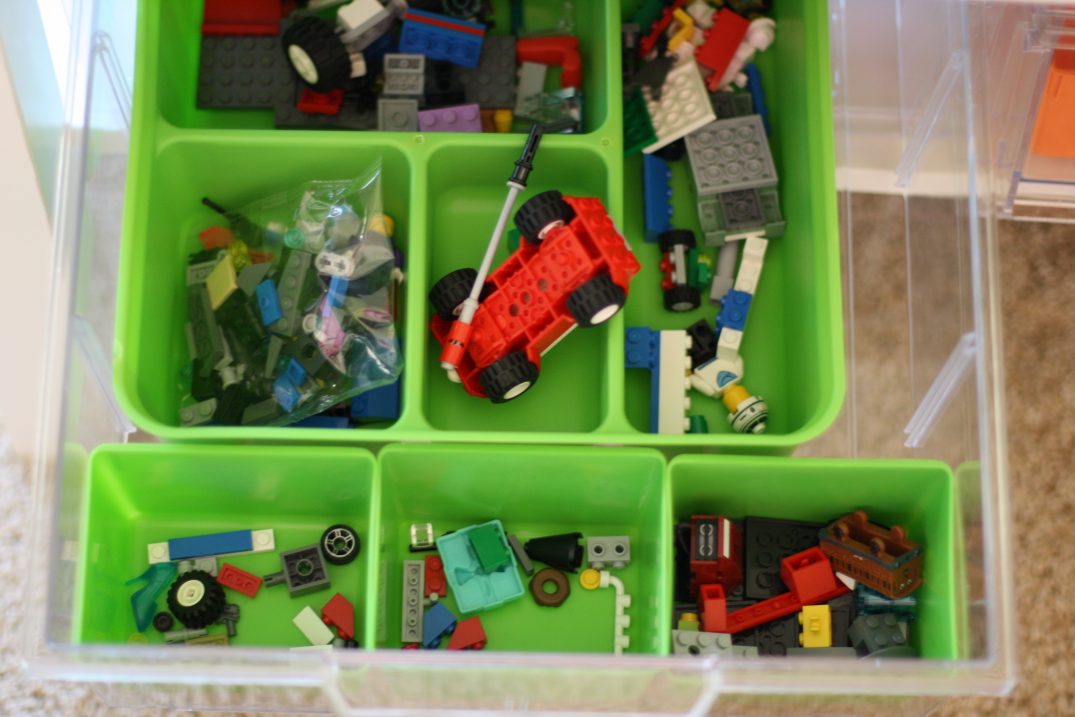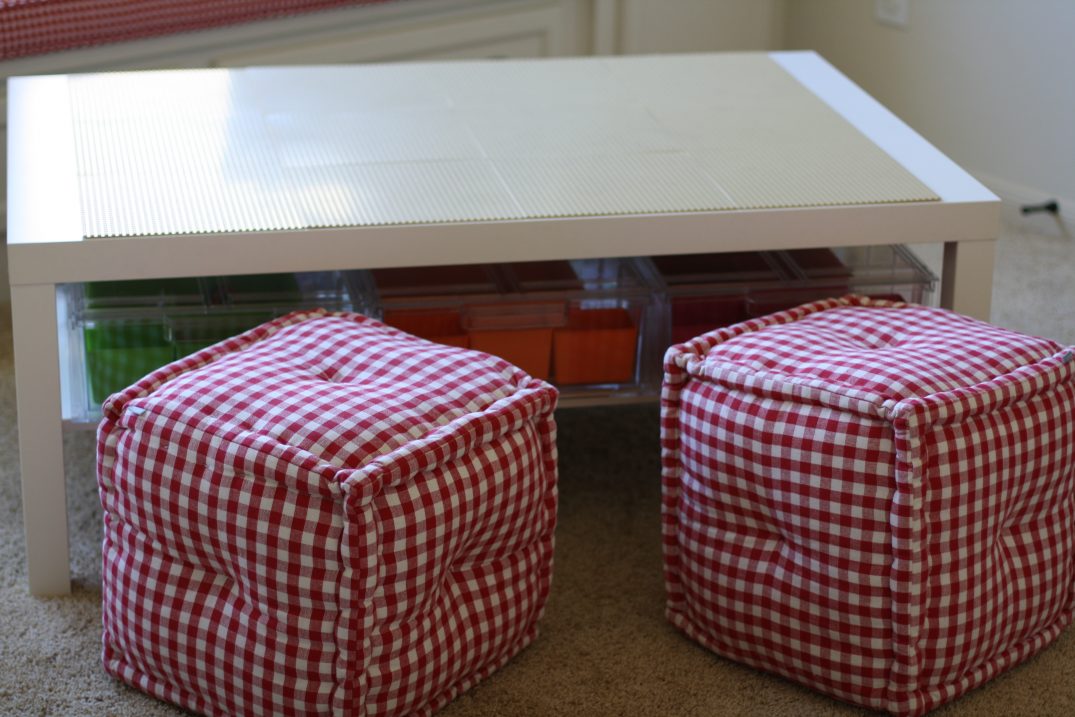 Since I built this, this is the only time that this baby has been cleaned off. It typically covered in a bunch of different Lego creations!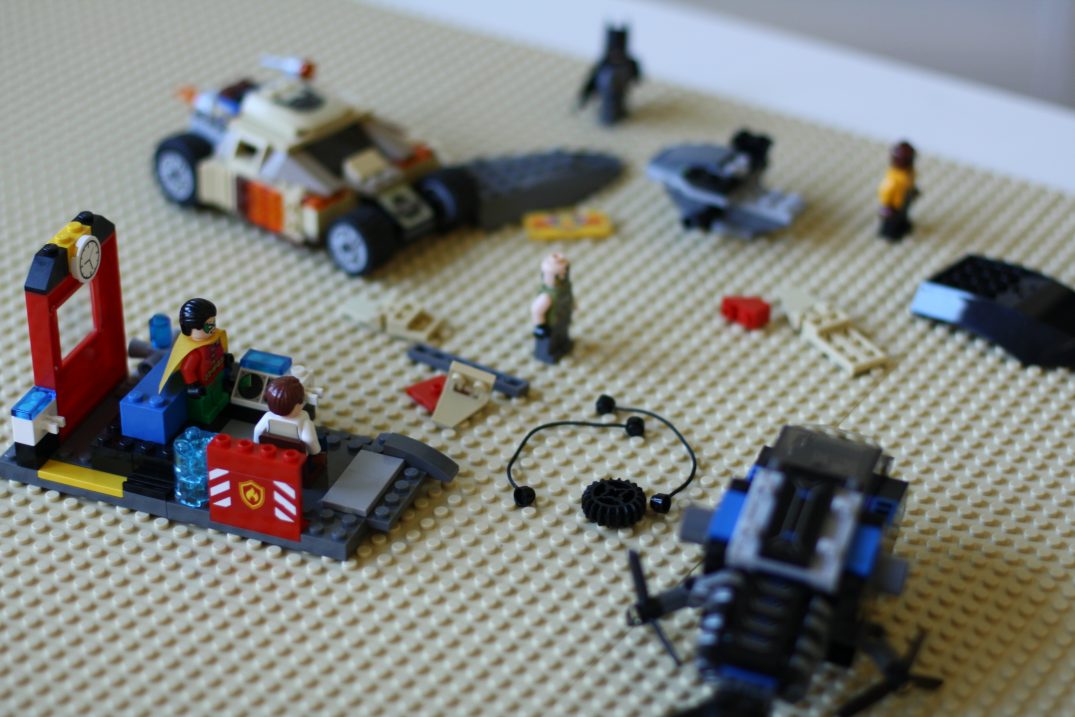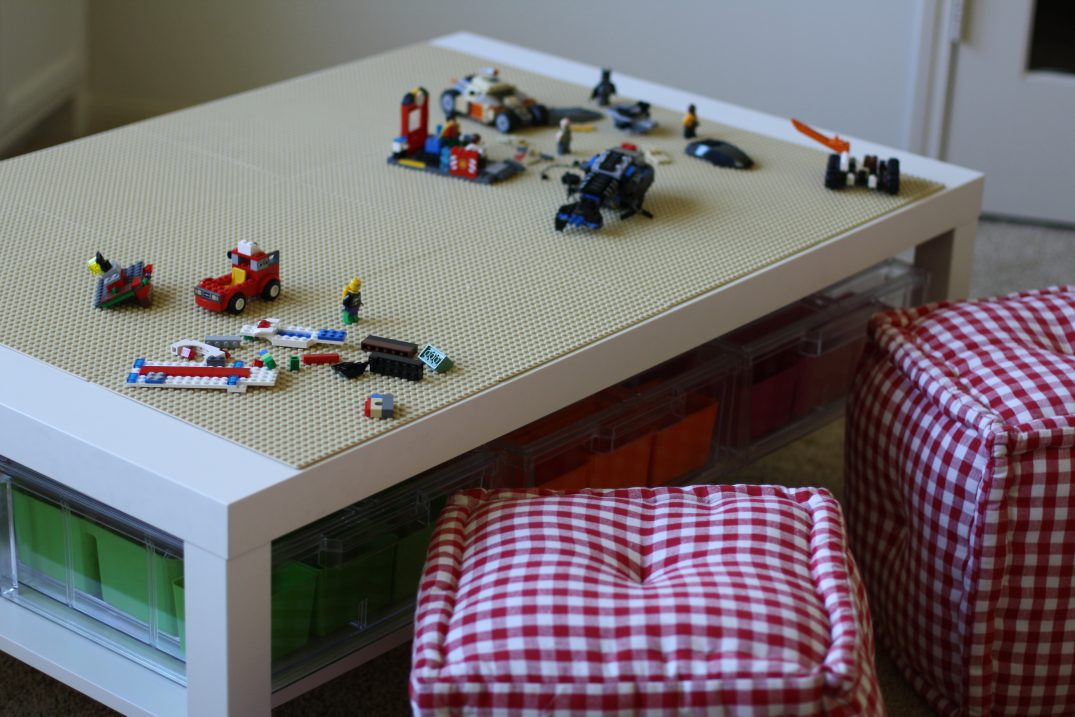 These POUFS are perfect in every way! We love them! They make the perfect perch to sit on while creating and even Mr. Fancy and I find them comfy to sit on!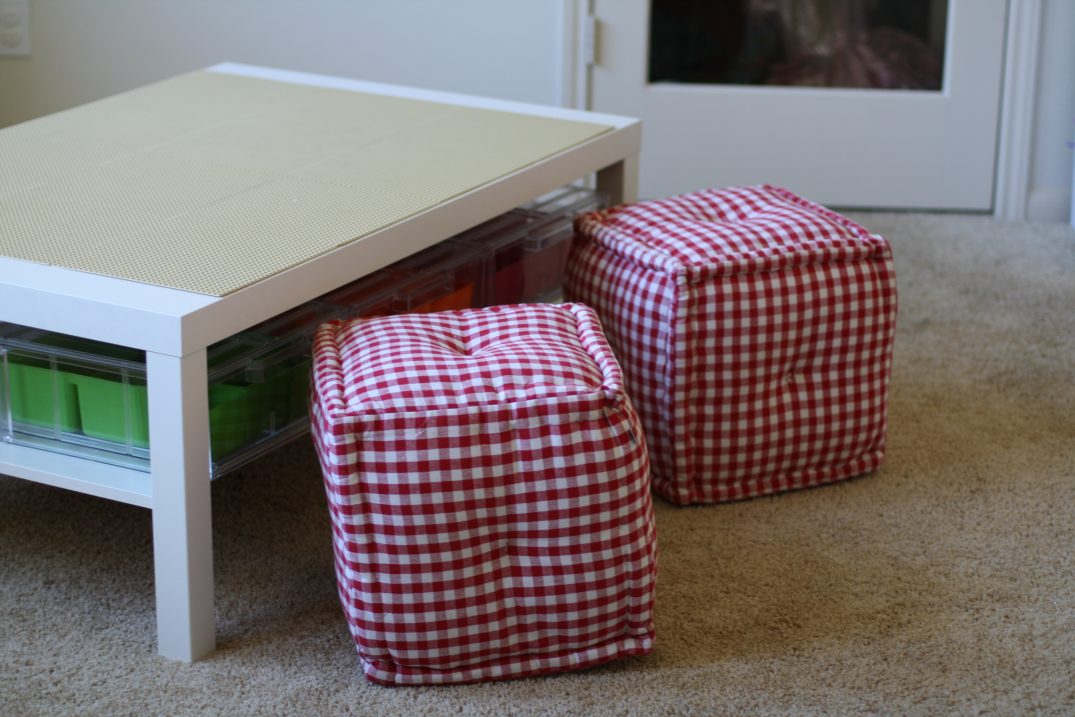 Teddy was so excited when he walked into the playroom and saw the table, that he kissed it! Ha!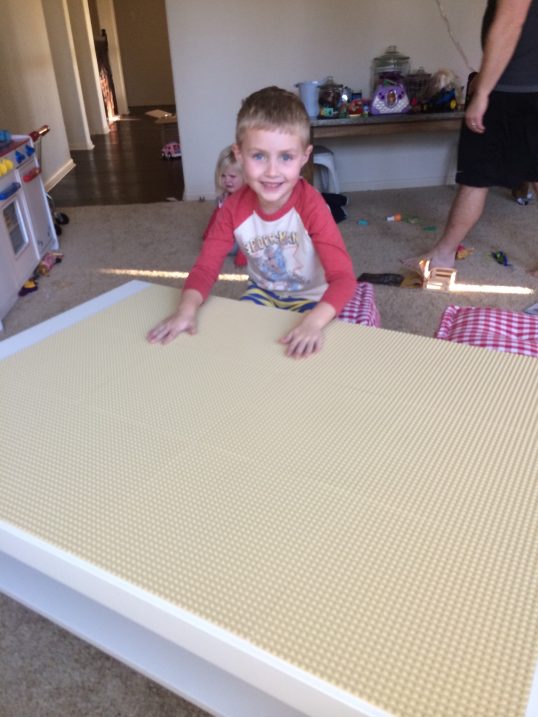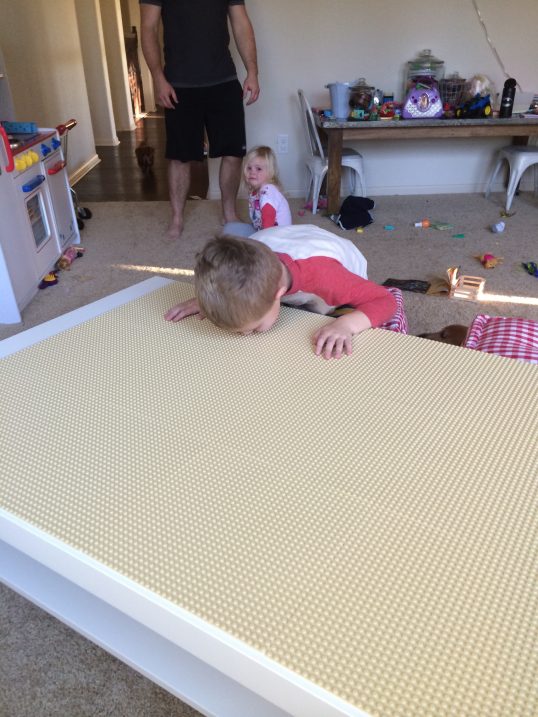 I thought Teddy would be the main user of the table, but Reagan is equally obsessed with it, which makes me so happy!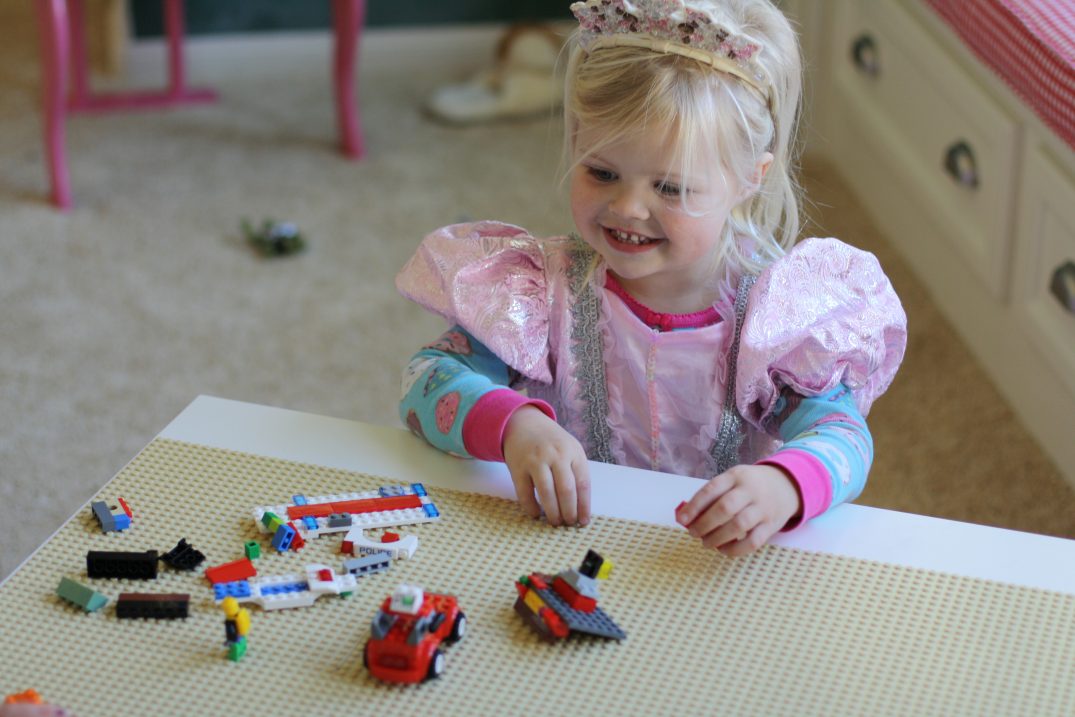 This was by far, one of my easiest DIY projects and it has made such a difference in how legos are played with around here! We are all thrilled with it!!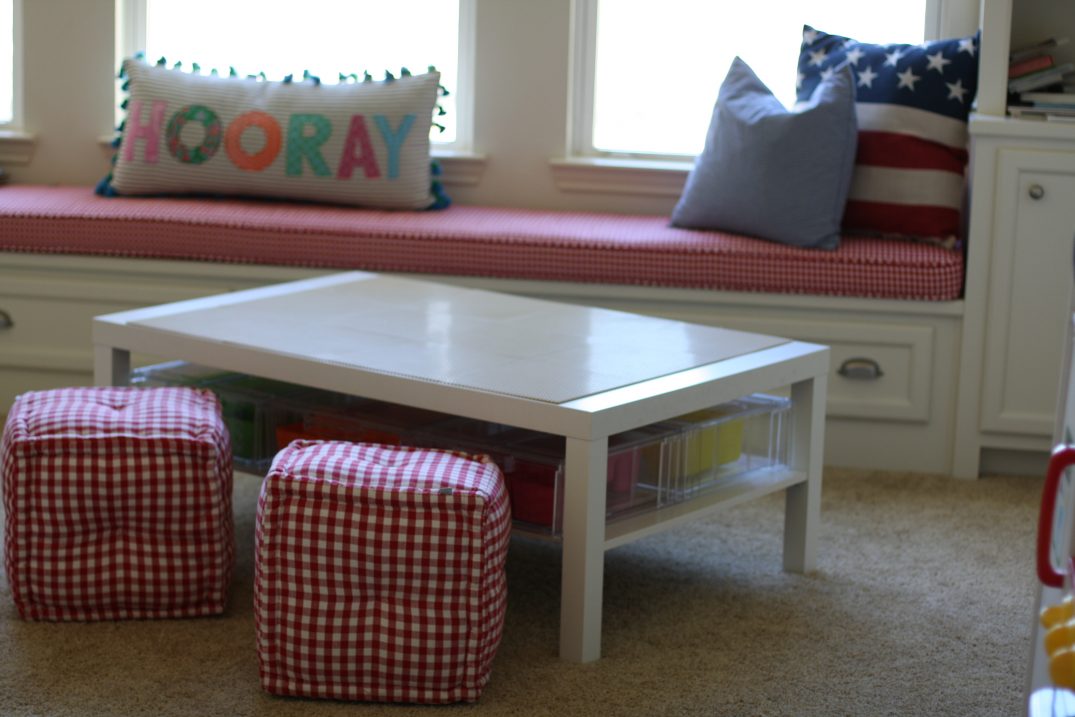 Tired of stepping on Legos, too? Time to make your own Lego table!!
Happy Tuesday, friends!