Hi friend!!! I hope your Easter weekend was wonderful and I hope you enjoyed time with family and friends. I must admit, that 4 day weekend was so nice and it went. by too fast!! Back to the grind today with early school drop-offs and all the after school activities! I'm super excited to partner with Walmart today to share some of our beauty favorites with you. It's crazy to me that I'm now in the stage of life where I am teaching my daughter to shave her legs and we are sharing pimple patches and nose pore strips! If you have followed the blog forever, then you know I started this when my kids were babies/toddlers and now here we are, full fledge teen and tweens! Time flies! I can't believe it!!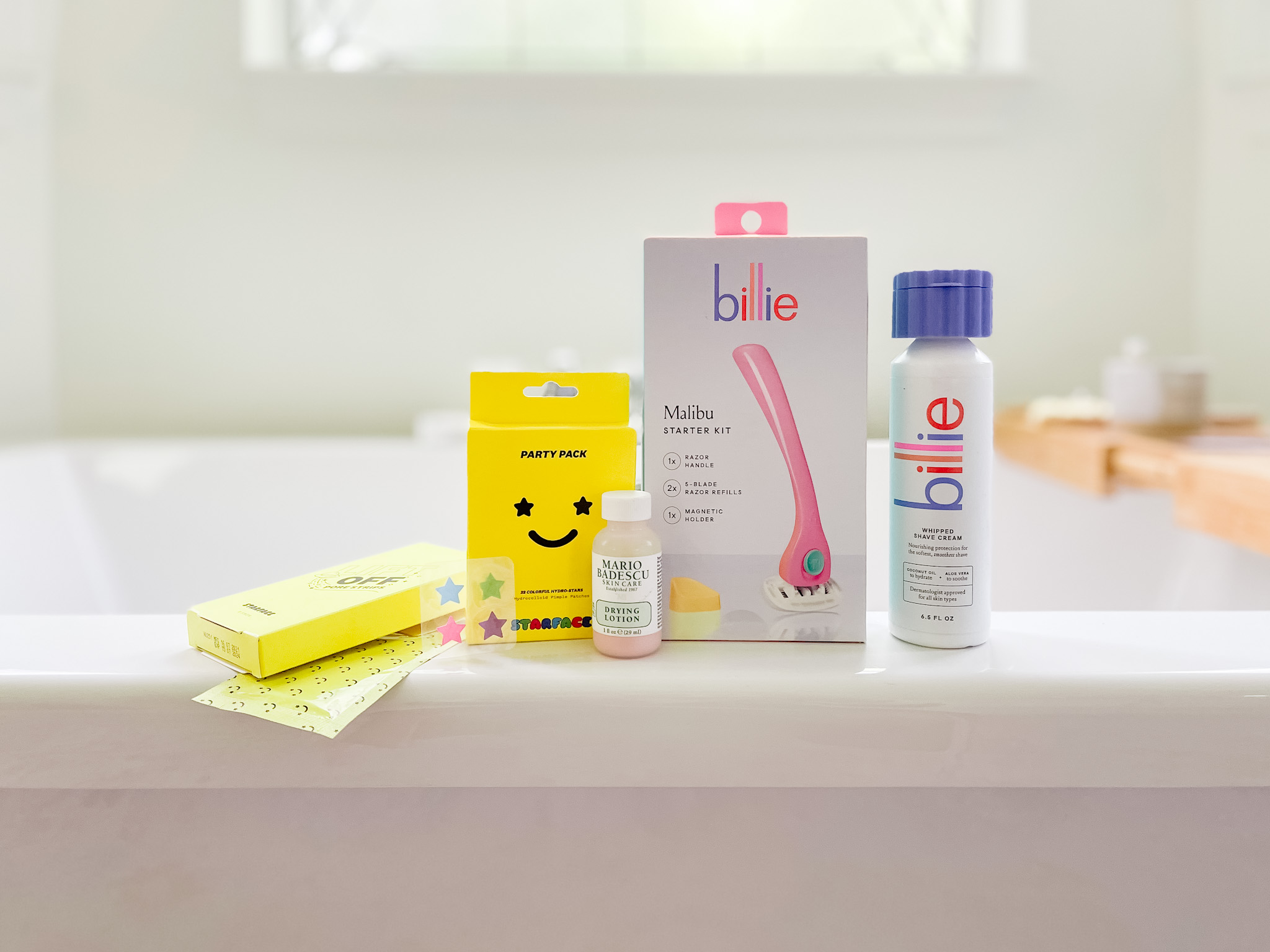 NOSE STRIPS // PIMPLE PATCHES // BILLIE RAZOR // DRYING LOTION // SHAVING CREAM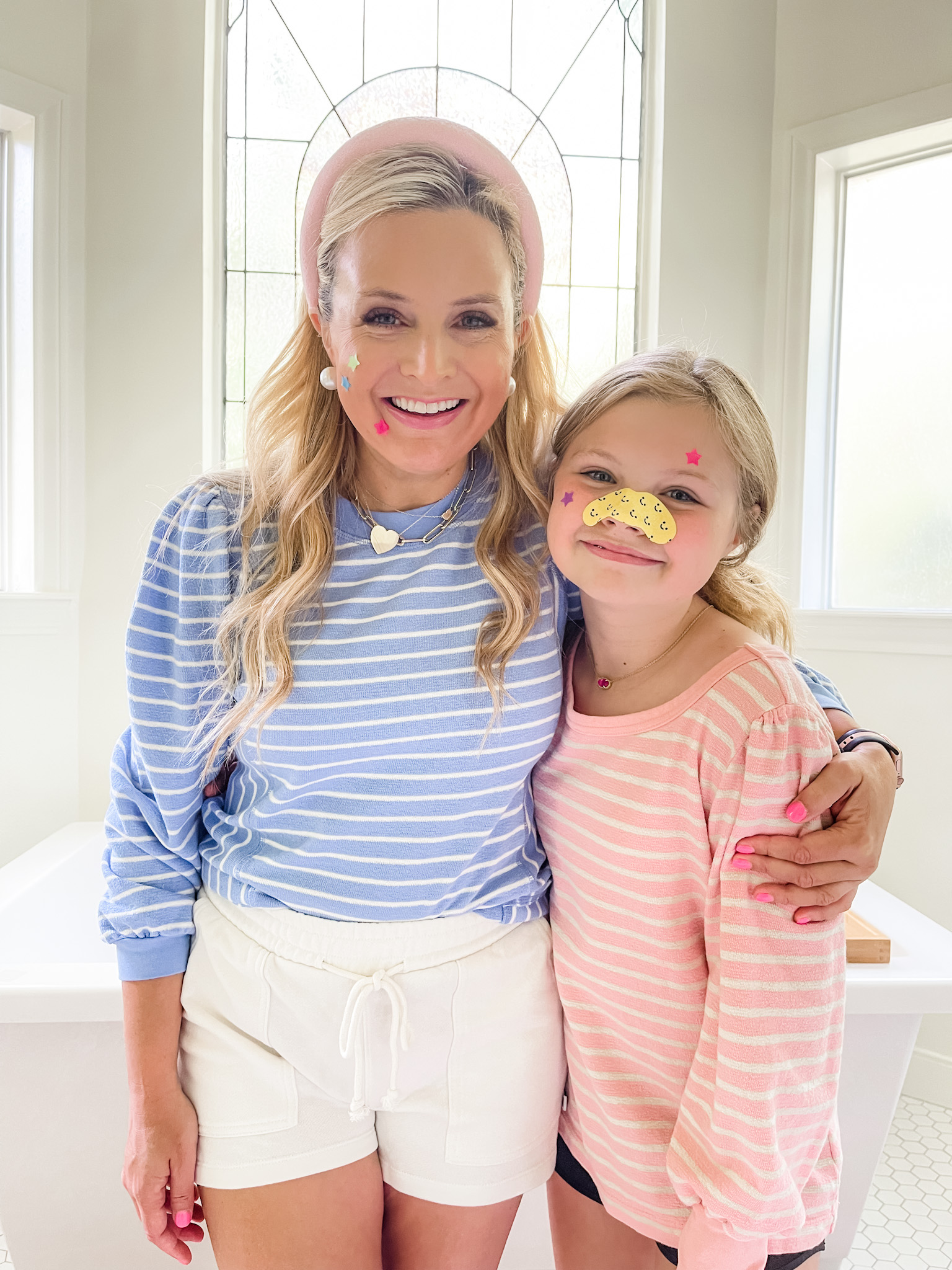 I was so happy to see that Walmart now carries Billie Razors and shaving cream in their beauty section. Now that we are both shaving our legs, being able to order the products and get them within a couple days is a dream! I'm the queen of waiting till the last minute to order, so this has been awesome for us. I ordered last week and had our razor heads and shaving cream in a few short days!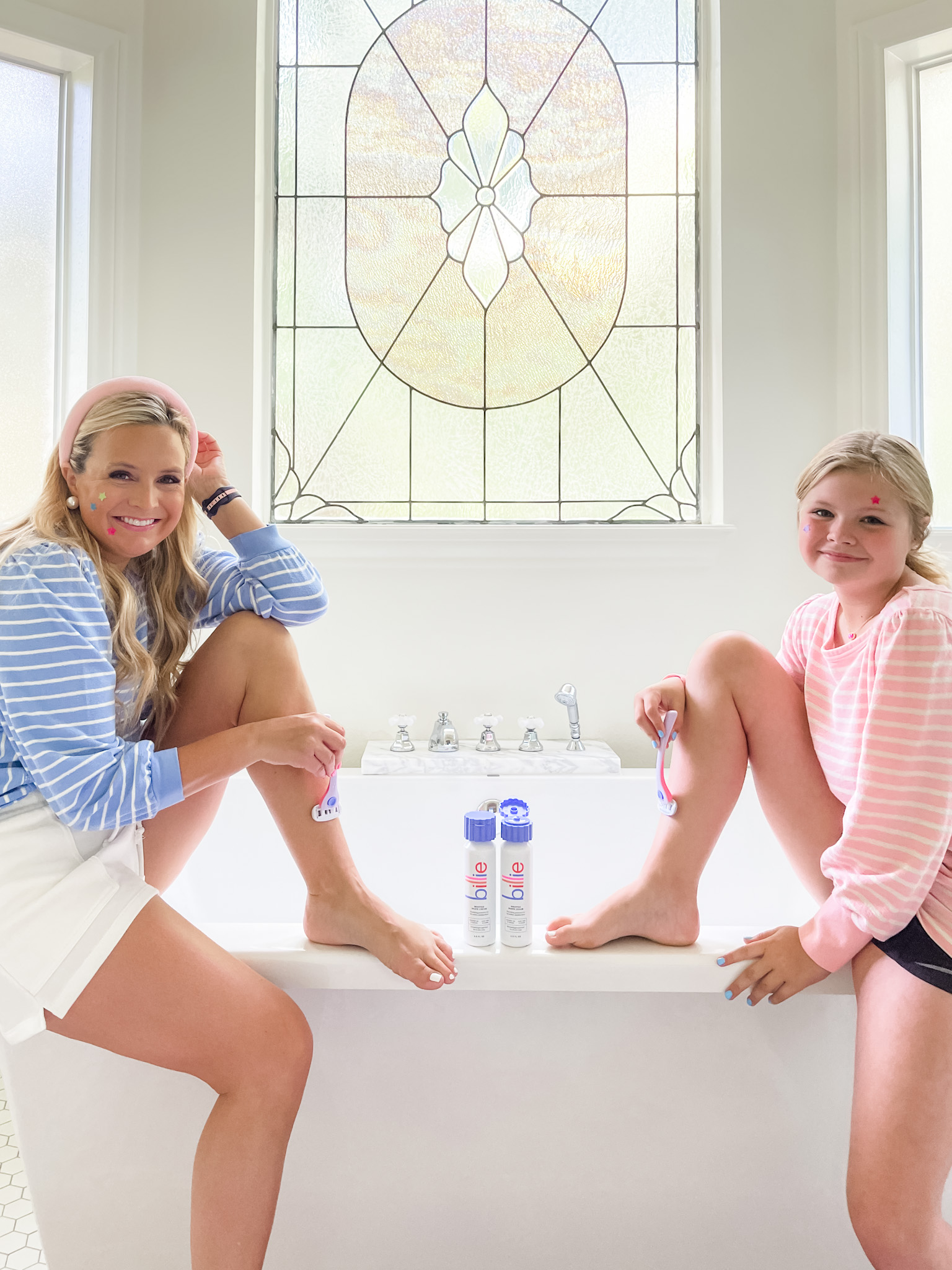 RAZORS // SHAVING CREAM // TOPS // SHORTS
We are big lovers of pimple patches in this house! We all use them…even the boys! If you have not tried pimple patches yet, prepare to be mind blown because they are AMAZING. We found the cutest colorful star pimple patches at Walmart in their online beauty section and not only are they adorable and fun, but most importantly, they work! The colorful star shapes are so fun and any teen or tween would love these! We also grabbed the nose strips for Reagan and again, they are so cute and fun and they work! Just a little water helps to activate them and it gets so much gunk out of the pores! And, Seriously!! How cute are these star pimple patches?!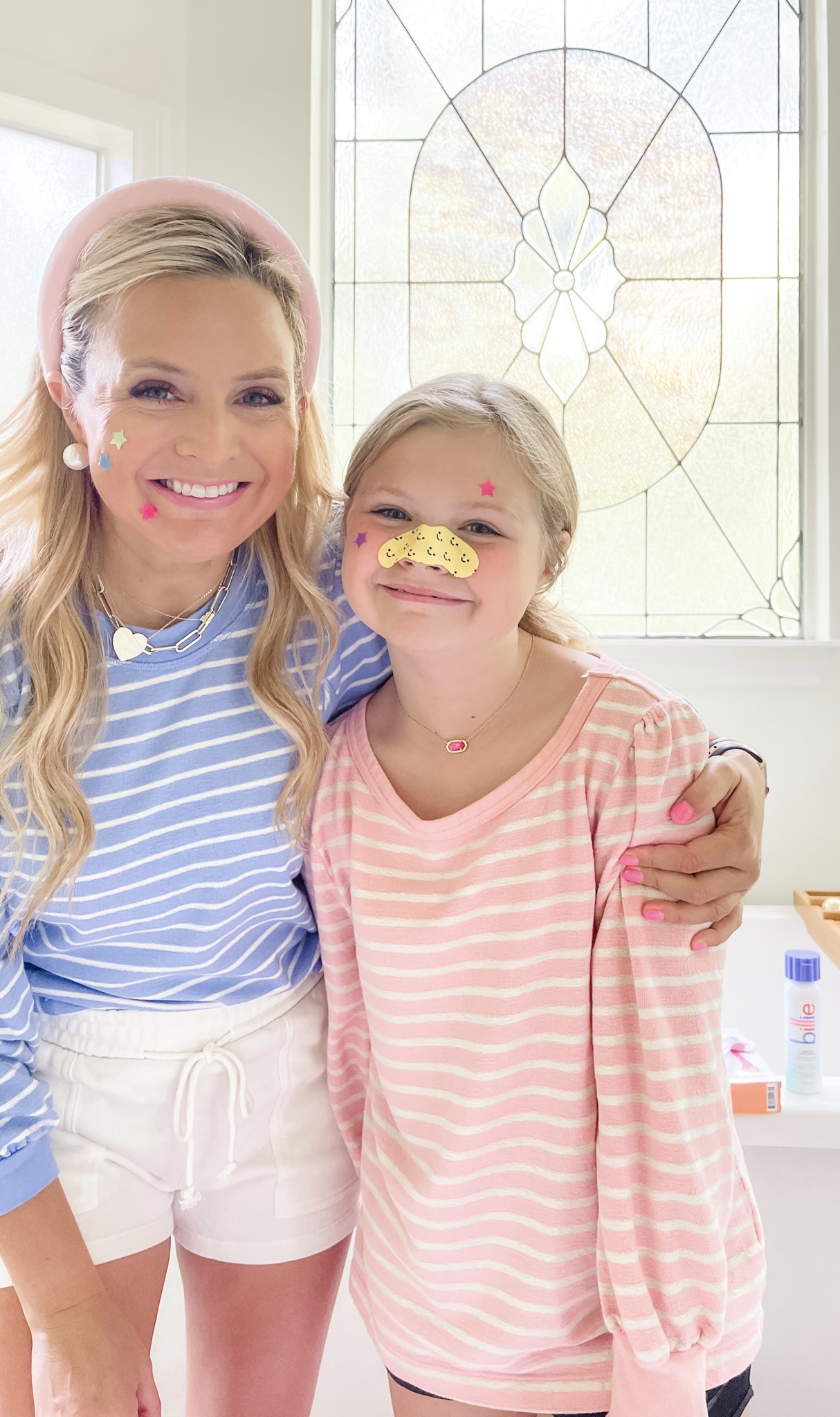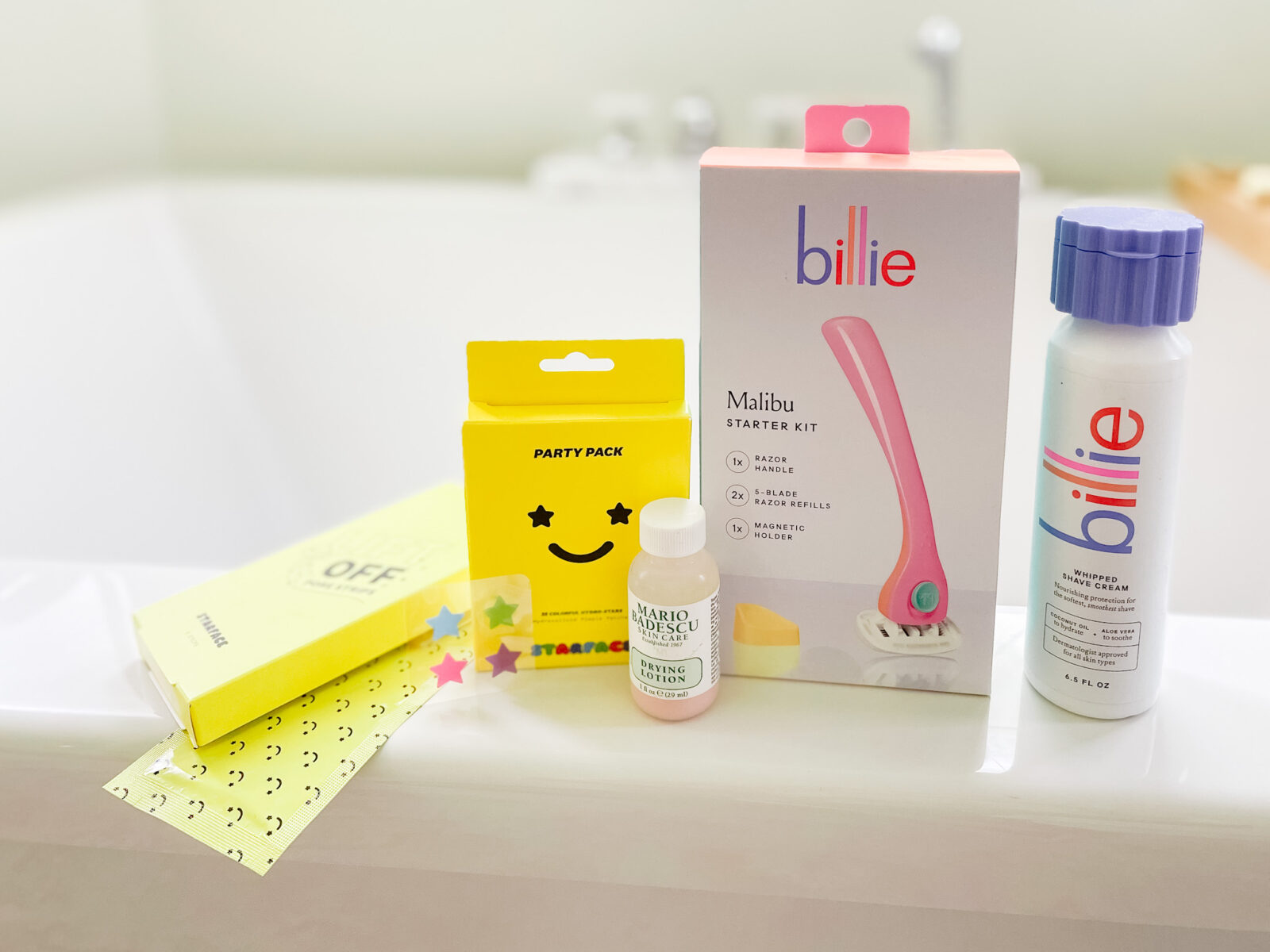 NOSE STRIPS // PIMPLE PATCHES // BILLIE RAZOR // DRYING LOTION // SHAVING CREAM

If you haven't checked out Walmart's online beauty section, trust me, you are missing out! Check it out HERE! Now that I am buying for myself and Reagan and Teddy, I am frequenting this section often! Again, I just love how fast so much of it ships, too! Have you grabbed the pimple patches yet? You, your tween or your teen will love them!
Have a great day! XOXO
Thank you to Walmart for sponsoring this post. Post ideas and opinions are my own. We love partnering with brands that we love and trust.