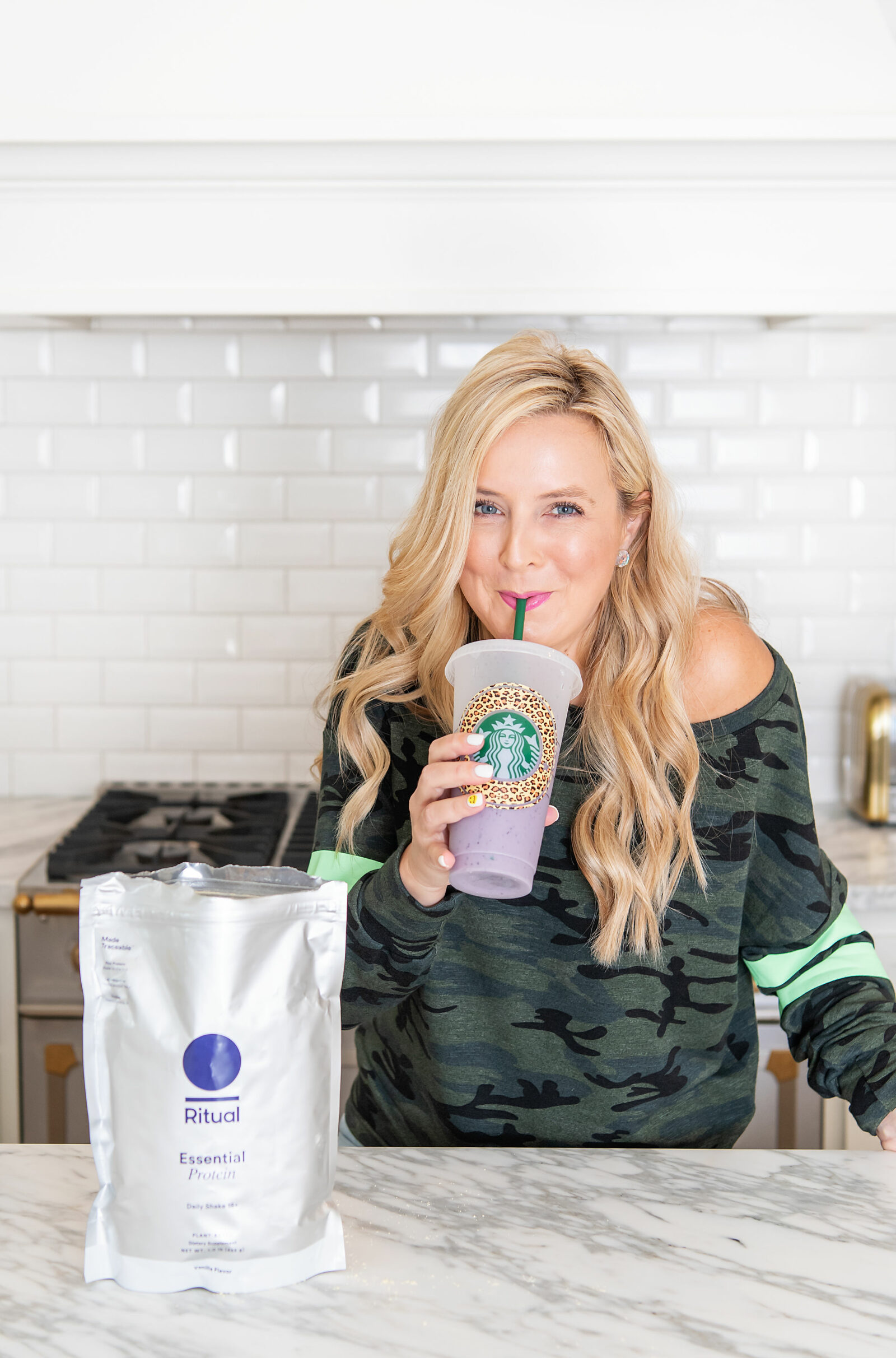 Over the past couple months, you all know I have been making a huge effort to prioritize my health! In case you missed it, you can read about my weight loss journey here. One of the changes I made was introducing a nutritious shake into my daily morning routine! I was already using Ritual's daily multivitamins and loved them, so it was only natural to give their Essential Protein a try. I was instantly obsessed.
As I mentioned above, both myself and my whole family take our Ritual multivitamin daily! They have a gummy multivitamins for kids, teens, women and men 18+ and 50+. Plus they even offer prenatal and postnatal multivitamins as well. So no matter what stage of life you are in, they meet you where you are. And as a parent, I can rest assured that both my and my kids' nutrient needs are supported.

It's so hard to find a protein powder that is plant-based and proactive by nature. I love that this one has no added sugars and helps to support the nutrient demands of my stage of life. They offer different essential protein powders for adults 18+, 50+ and pregnancy/ postpartum. Plus, it tastes great! I've never been a fan of protein powders until I tried Ritual's Essential Protein Powder.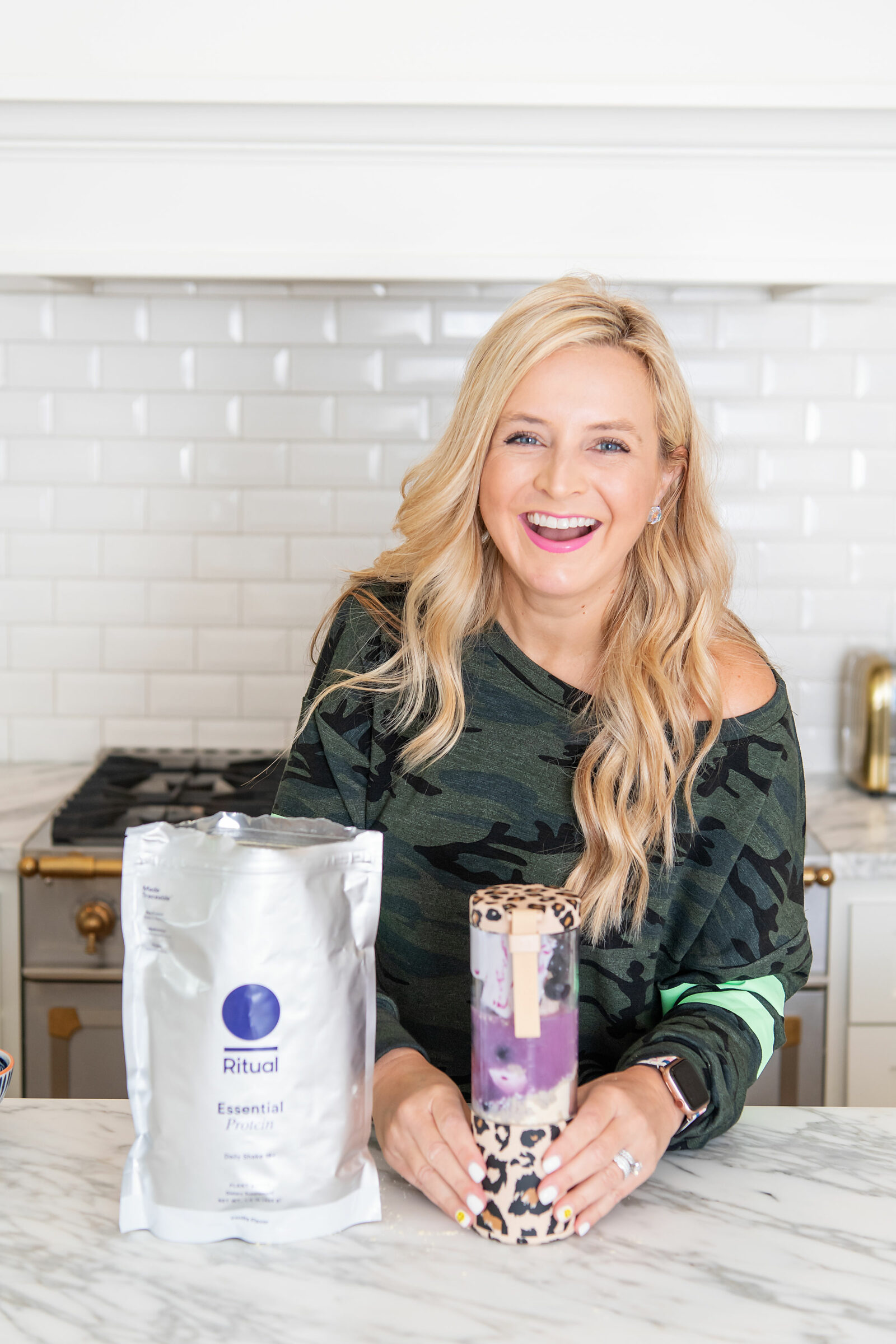 Fancy Ashley's Morning Shake Recipe:
-2 Scoops of Ritual Essential Protein
-1 cup blueberries (fresh or frozen)
-1 banana
-1 cup greek yogurt
-1/2 cup of ice
-Add water to the consistency you like (I usually fill blender about half full)
Mix until creamy, add a straw and Enjoy!

Why I Love Ritual
Not only are Ritual products completely clean and allow me to use them with confidence, but they are convenient too! Ritual offers free shipping and a 30-day money back guarantee. Plus you can easily manage your delivery date monthly. I especially love this feature, because I can move things around if we are out of town or if I'm running low and need a delivery. Plus, since it's on auto-ship, it's one less thing to remember! Not that you'll need it, but canceling is easy too- no string attached!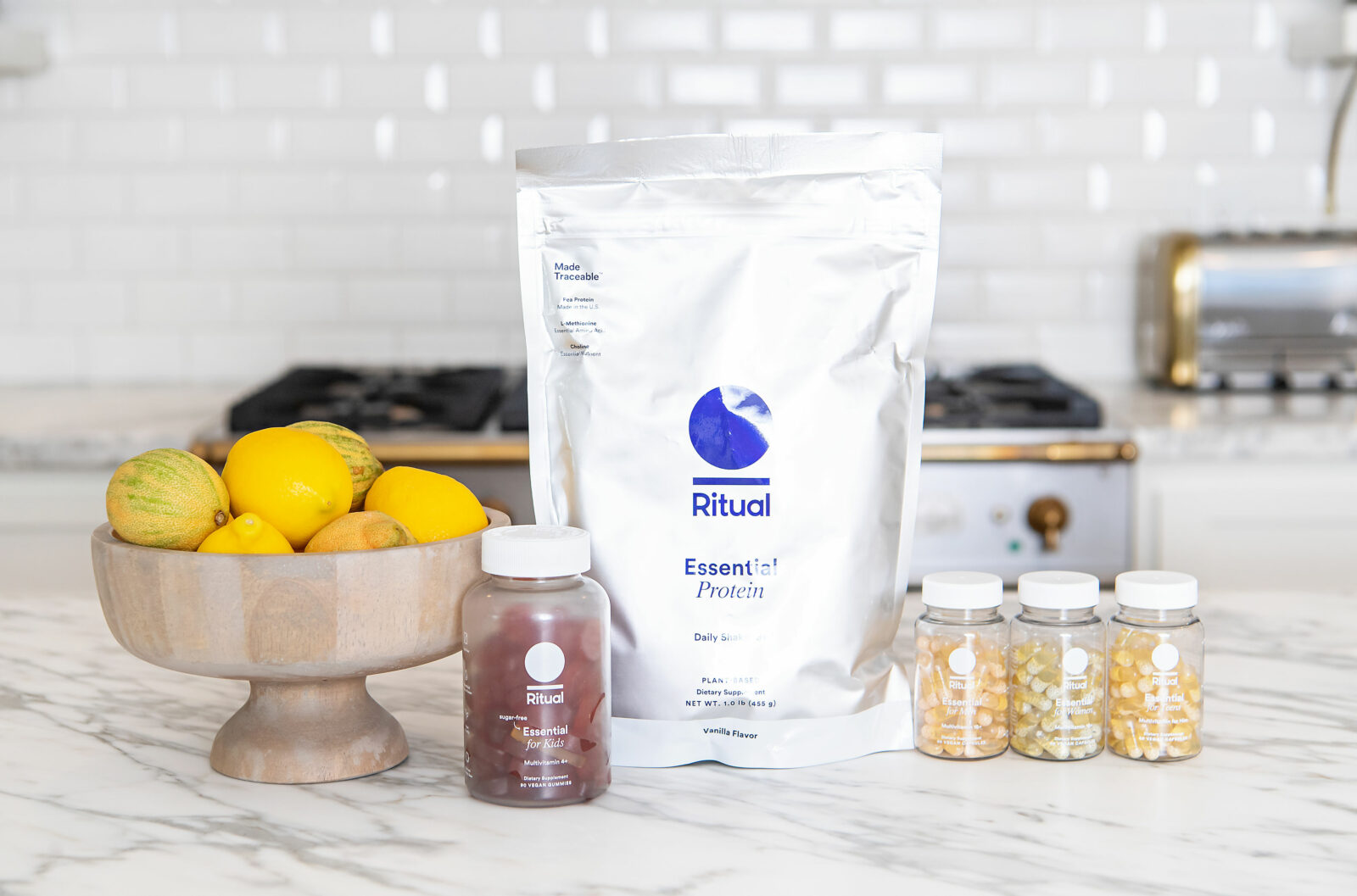 If you decide to give the Fancy Ashley Shake Recipe a try, snap a picture and tag us on Instagram @TheFancyAshley and @Ritual!
What are some of your favorite healthy living tips? Let me know in a comment below!