Happy weekend, friend! I hope you're having a fab one! The new Studio McGee collection launches in the morning on January 23rd and I fam so excited!! I for one am planning to stay up late so I can shop a few items! Their stuff sells out so quickly and this may be my favorite Studio McGee collection, yet! I am in the market for a few house items and I know I am grabbing the wicker sconces and a headboard and a couple nightstands, too! Take a peek at a few of my favorite pieces in the post below! I love how all the items are styled in the website photos, so I am sharing those with you! The pieces in this new Studio McGee collection are so full of texture and they give me all the coastal beachy vibes! I LOVE IT ALL!!
*All images via Target website
These nightstands are a must buy for me! I'm grabbing two of these. I love the white color and cane detail. They are so fabulous and the price is amazing!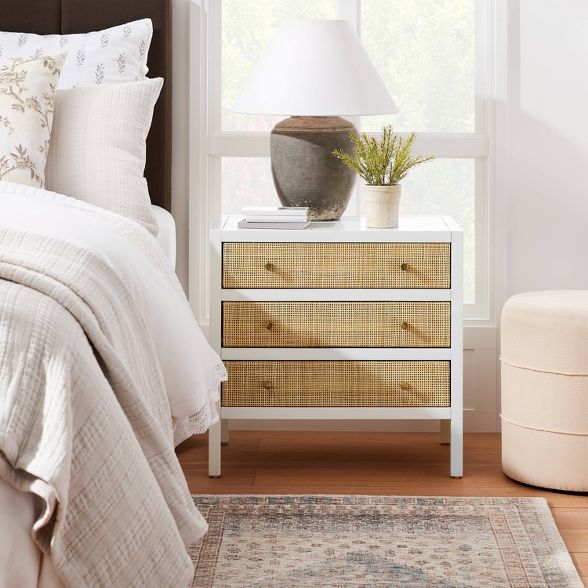 NIGHTSTAND // LAMP // PLANT // BEDDING
I am also grabbing this matching dresser and I love it just as much as the nightstands!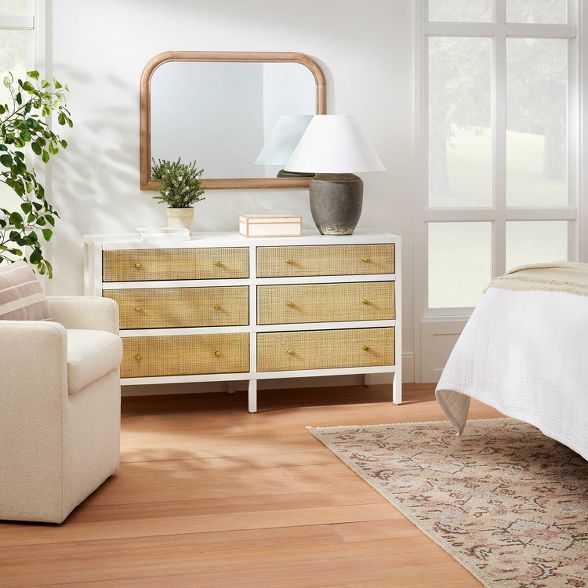 DRESSER // MIRROR // LAMP // PLANT
This rattan side table is adorable and I'm currently trying to decide where I could use this in our house because I love the shape and texture so much!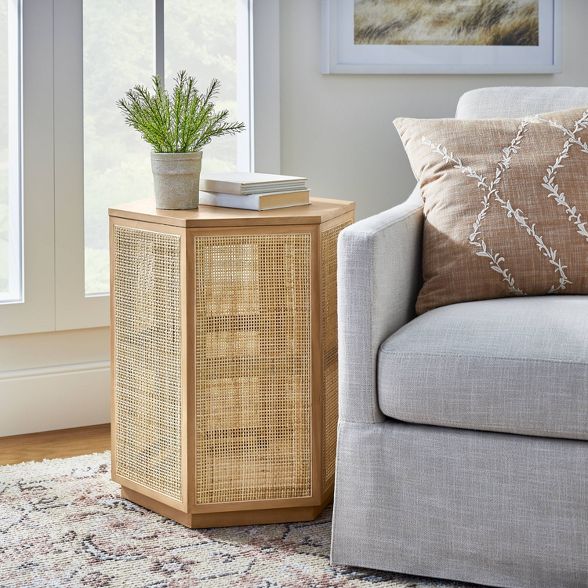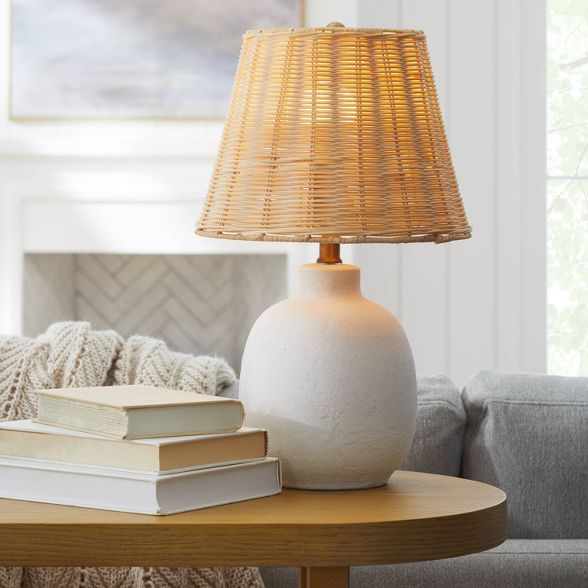 I love these chairs and if I had a need for new chairs, I would 100% be ordering these!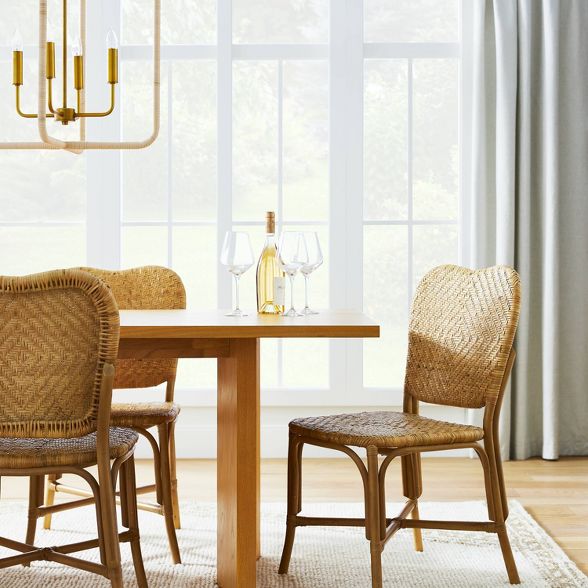 These sconces are another must for me. You can't beat the price! I've never seen wicker sconces priced this low. My plan is to use in a bedroom or a bathroom- maybe both!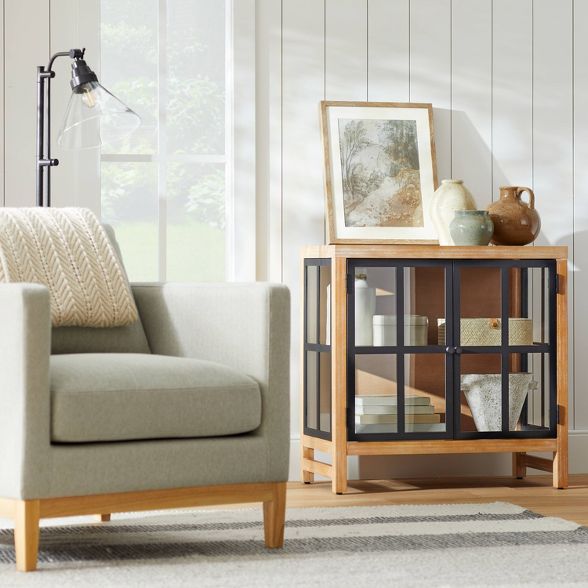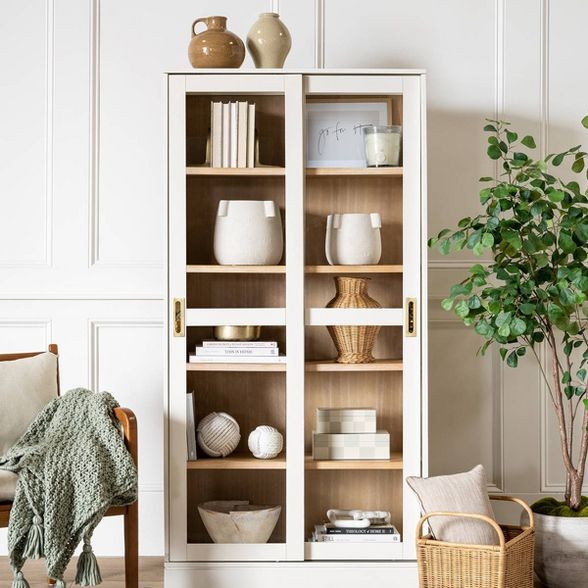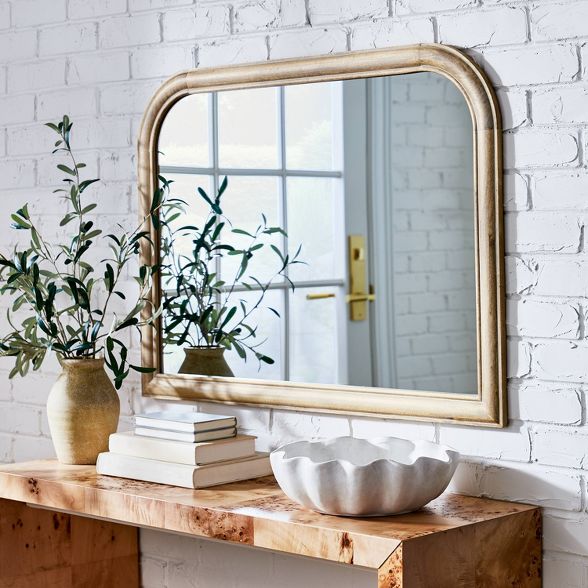 MIRROR // CONSOLE TABLE // SCALLOP BOWL // PLANT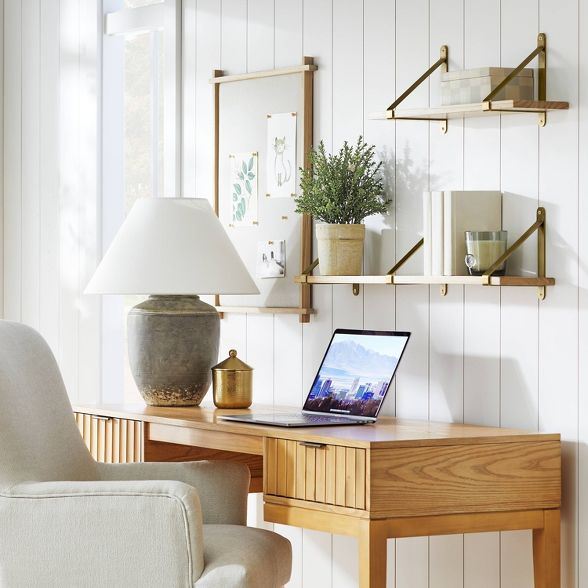 I loved all the artwork and prints in this collection. The beach prints are my favorite! You know how much I love the beach, so I find these perfection for any space!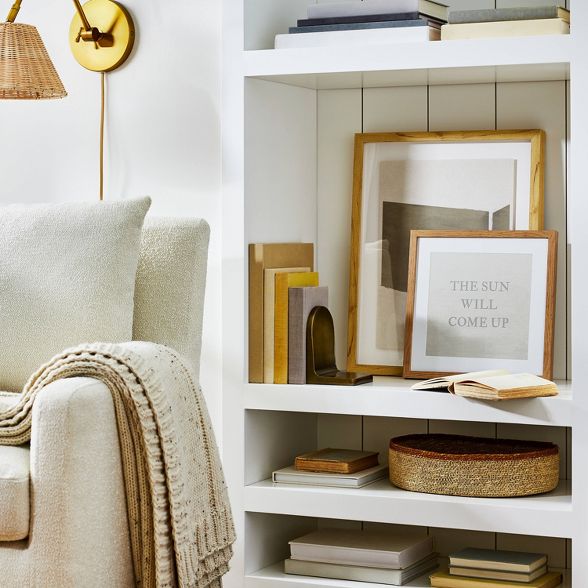 THE SUN WILL COME UP FRAMED PRINT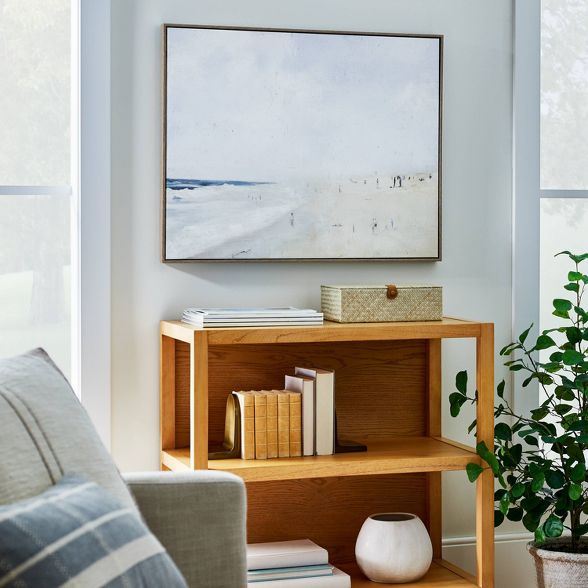 BEACH PRINT // SHELF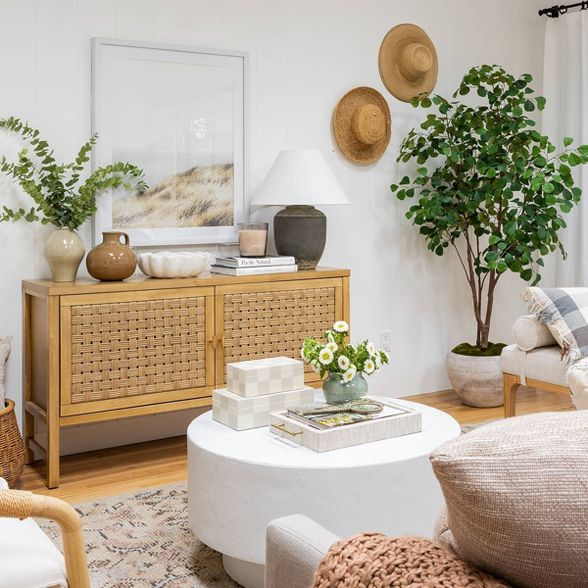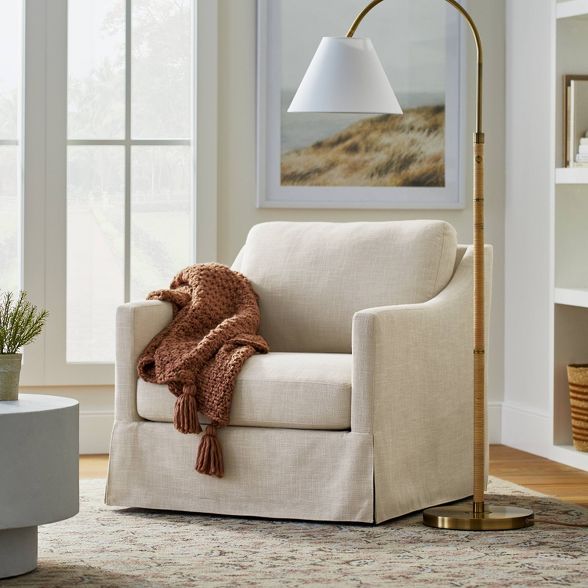 CHAIR // LAMP // BEACH PRINT
I love this headboard and was considering switching our our guest bed for this. I just love all of the texture in this collection!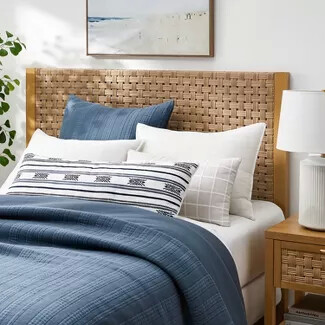 HEADBOARD // NIGHTSTAND // BEACH PRINT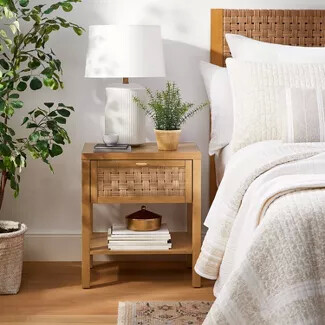 Which items are your favorite from the new Studio McGee collection? Which pieces are musts for you! They launch tomorrow, January 23rd, so get your lists ready, today!!
Shop the Products