This week has been all about organizing the new Casa de FanSEA. We have been trying for weeks to get this place finished and finally decided to wave the SOS flag and bring in some help! The first task at hand was to organize the pantry. We are coming from a large walk-in pantry and we created a pantry out of cabinet space here. While not as large as we are used to, we actually feel like a lot less food will go to waste because we can't fit a ton in there. I really wanted to create an organized pantry with Walmart and I'm so excited to see and show YOU the finished product, so soon! In the meantime, we have been restocking our essentials like flours, sugars, baking chips, cookies, oils, snacks and more! Leave it to Walmart to offer such affordable options with their great value brand! We were able to do a pantry restock with so many essentials without breaking the bank! Use code TRIPLE10 to save $10 off your first three pickup or delivery orders. ($50 min). Since they don't deliver same day to our location on 30A just yet, we utilize Walmart pickup or their awesome 2-3 day shipping! This code is AWESOME!!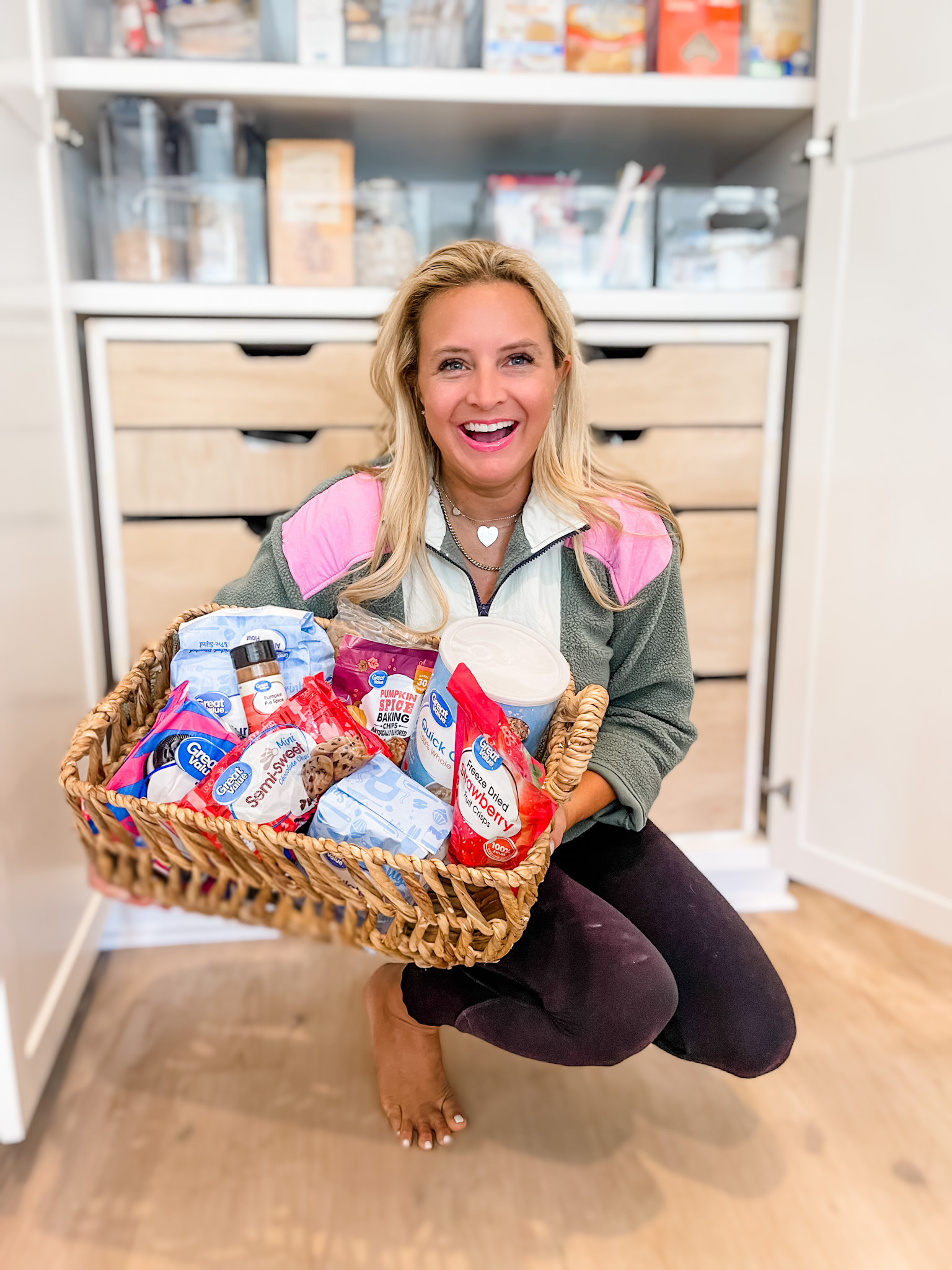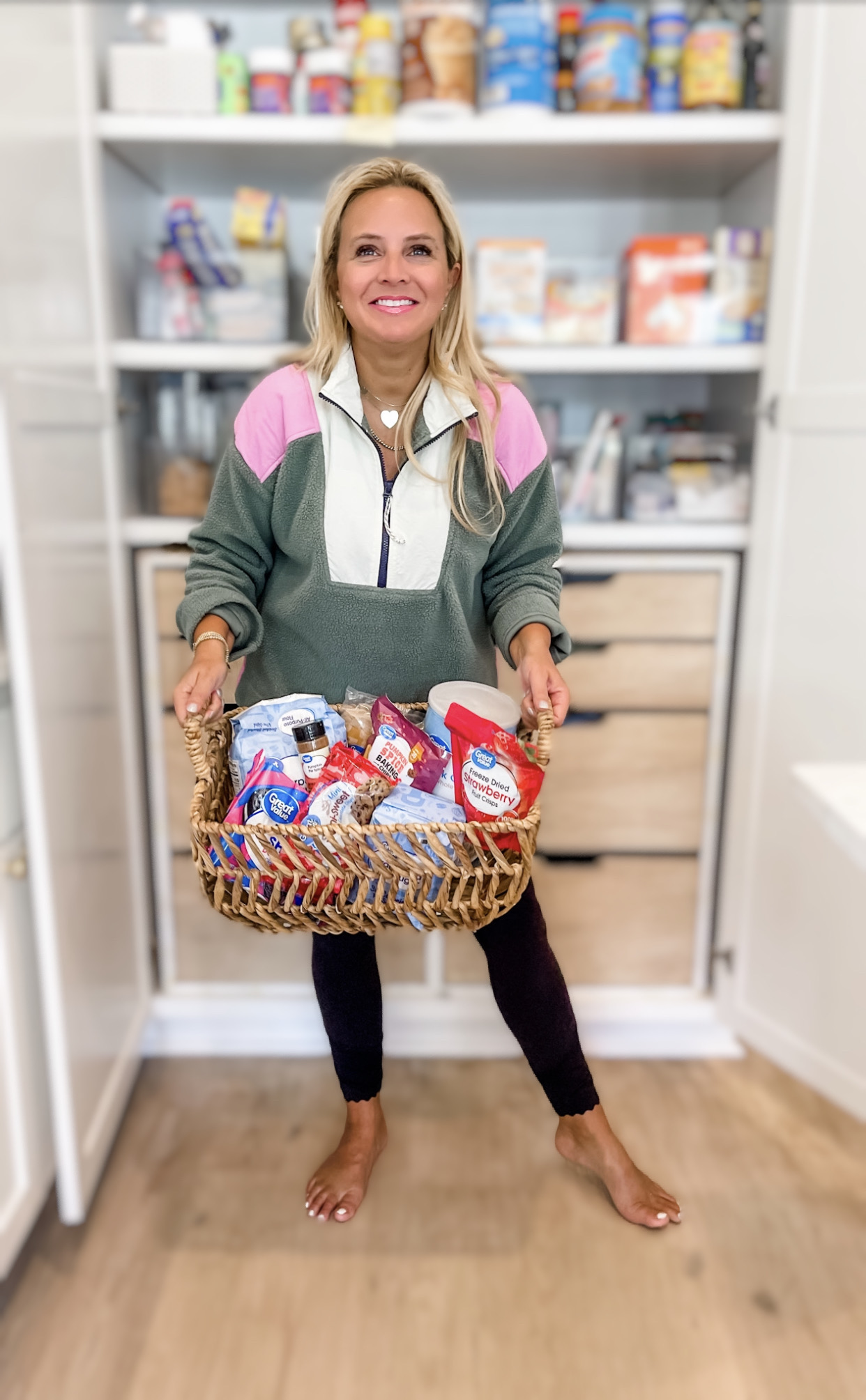 A few highlights of my recent Walmart pickup order include all of their fun fall and Halloween baking mixes, cookies to make a fun and ascetically pleasing snack option for the kiddos, pumpkin spice seasoning and pumpkin spice baking chips (most excited about these!). I got some great stuff to our pantry ready in general, but also ready for fall!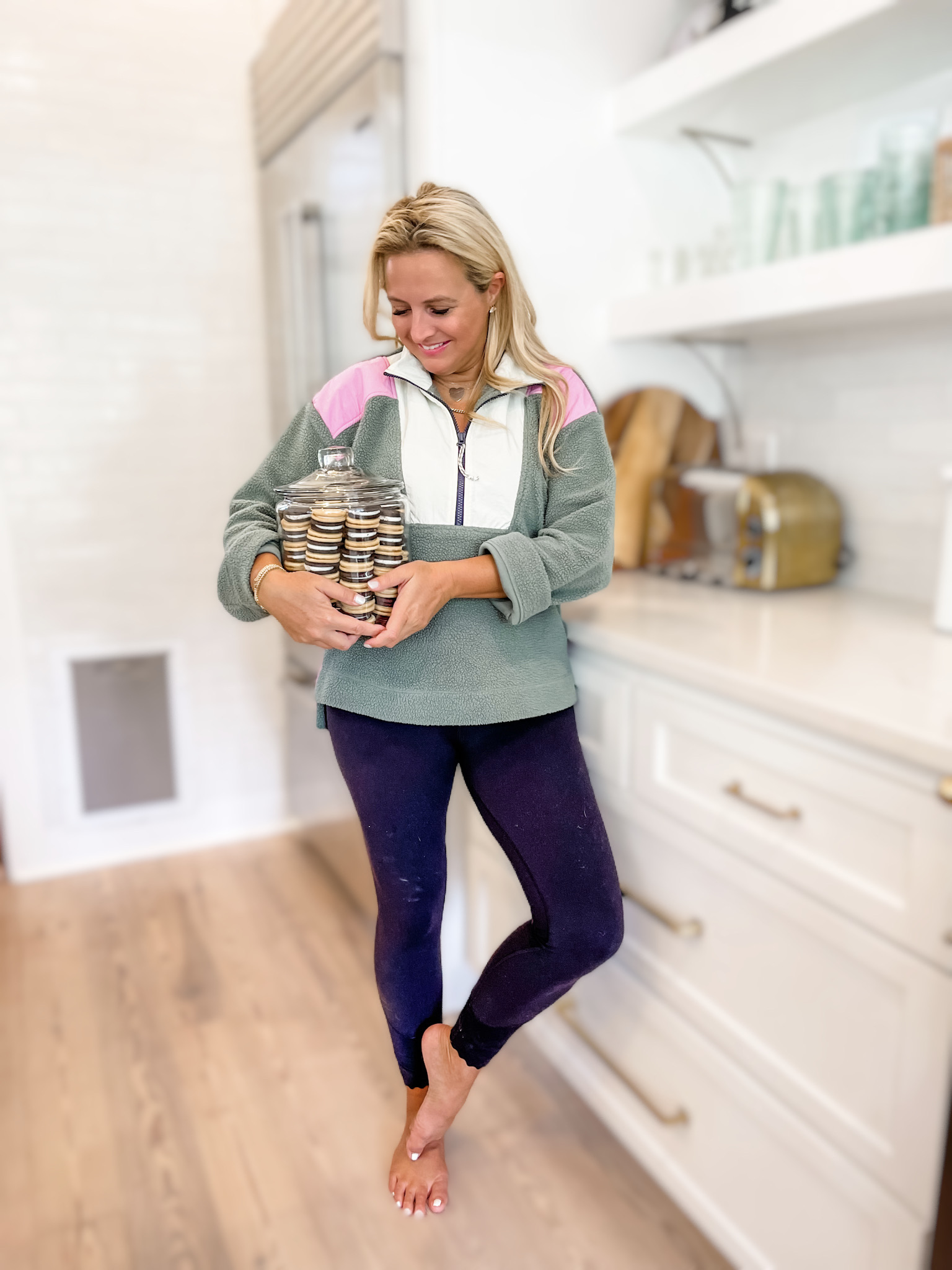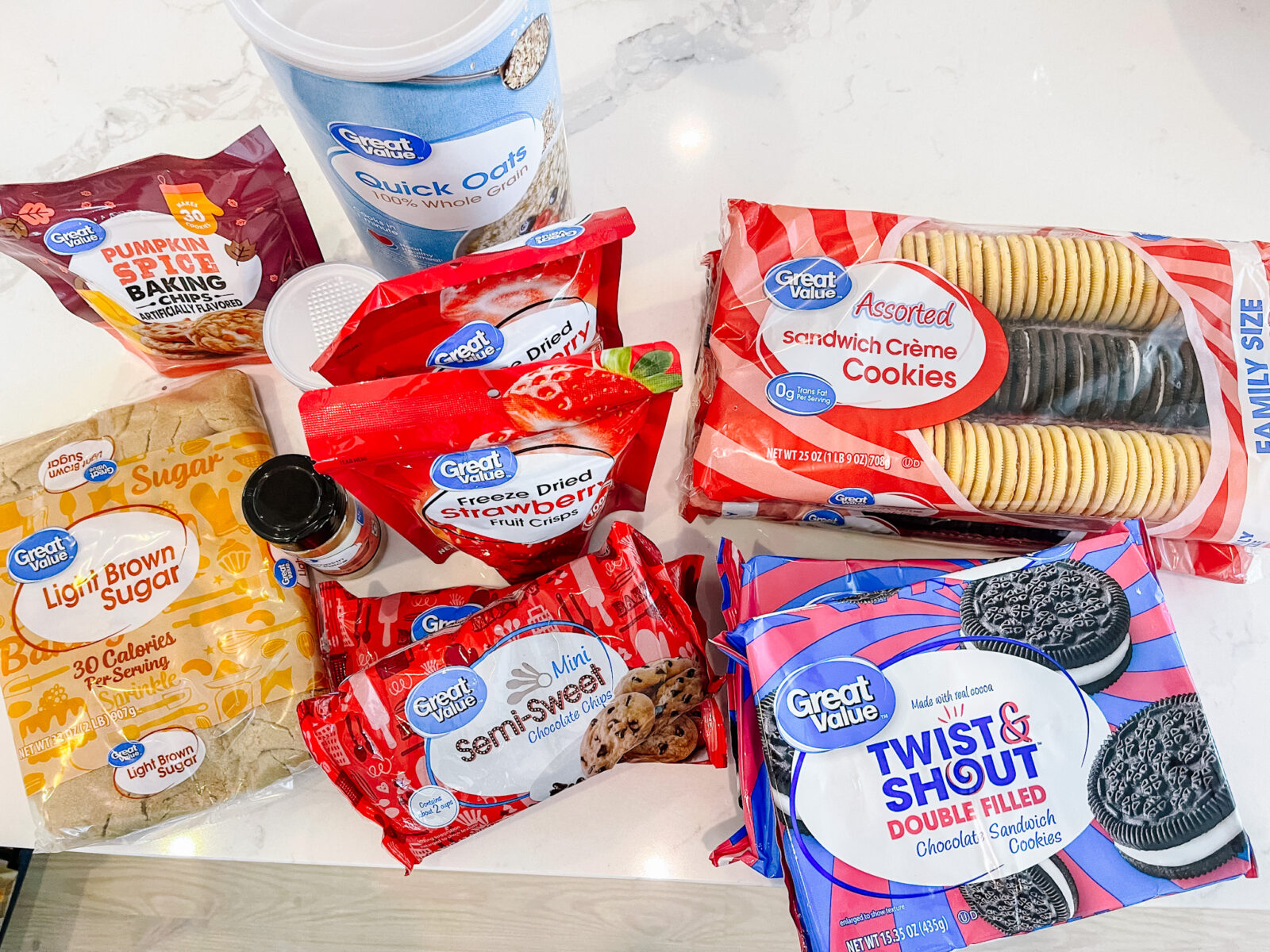 SHOP FAVORITES
PANCAKE & WAFFLE MIX | FREEZE DRIED STRAWBERRIES | DESSERT TRAY | HOT COCCA TOPPER | GLUTEN FREE FLOUR | SEMI-SWEET CHOCOLATE CHIPS | MUFFIN MIX | ALL PURPOSE FLOUR | GHOST MERINGUE KIT | DONUT KIT | LIGHT BROWN SUGAR

Have you tried Walmart's Great Value brand yet? Which items are your favorite? See a few of mine above!
Have a wonderful day! XOXO
Thank you to Walmart for sponsoring this post. We love partnering with brands that we love and trust. Post ideas and opinions are our own.