Happy Saturday, Friends! Since today is small business Saturday, I want to take a moment and let you know that The Fancy Tees is now on Etsy! We do still have the Amazon store, but we also opened up the Etsy shop! You guys have shown me so much love on my shirt designs that we decided to branch out into hats! I've also rounded up some other small shops with some fancy favorites that make great Christmas gifts and holiday decor!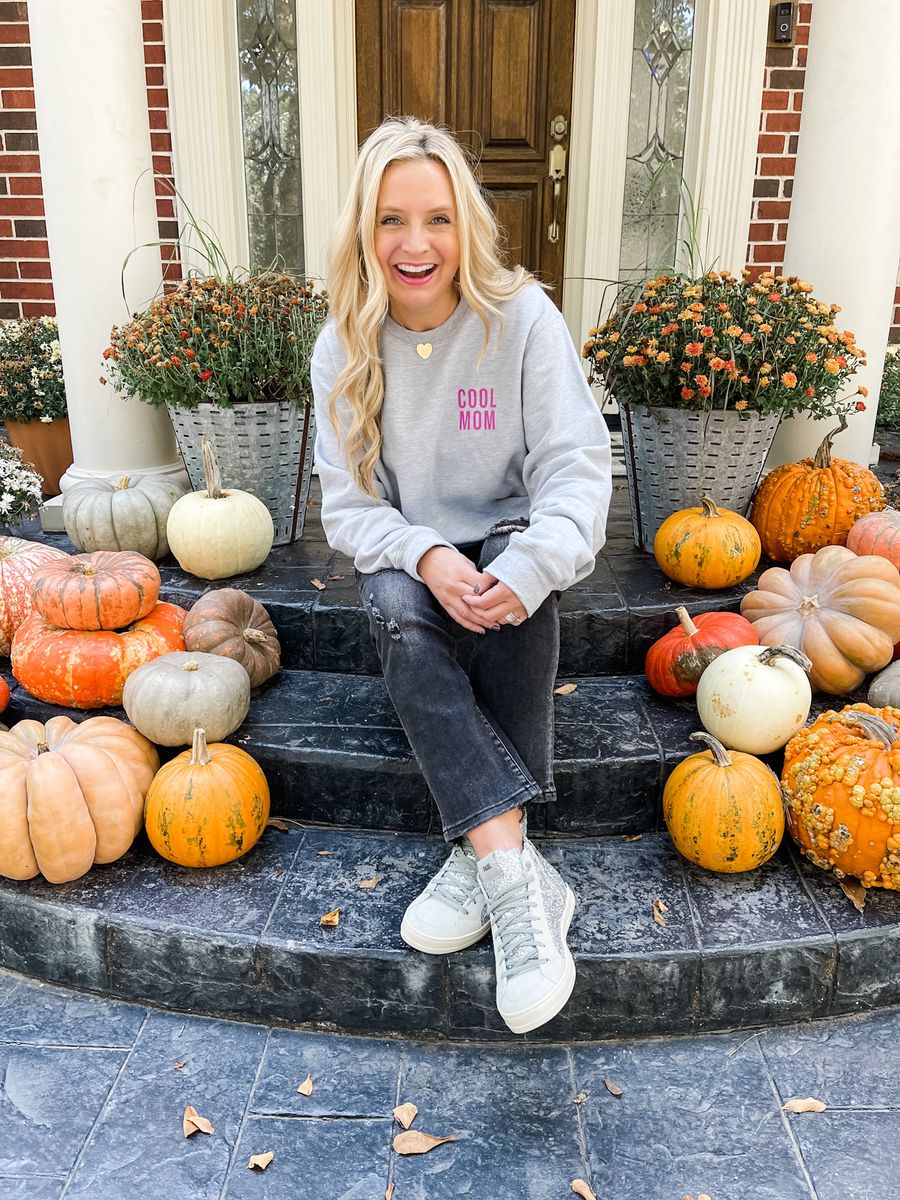 SHOP THE LOOK
SWEATSHIRT | JEANS | SNEAKERS | NECKLACE | EARRINGS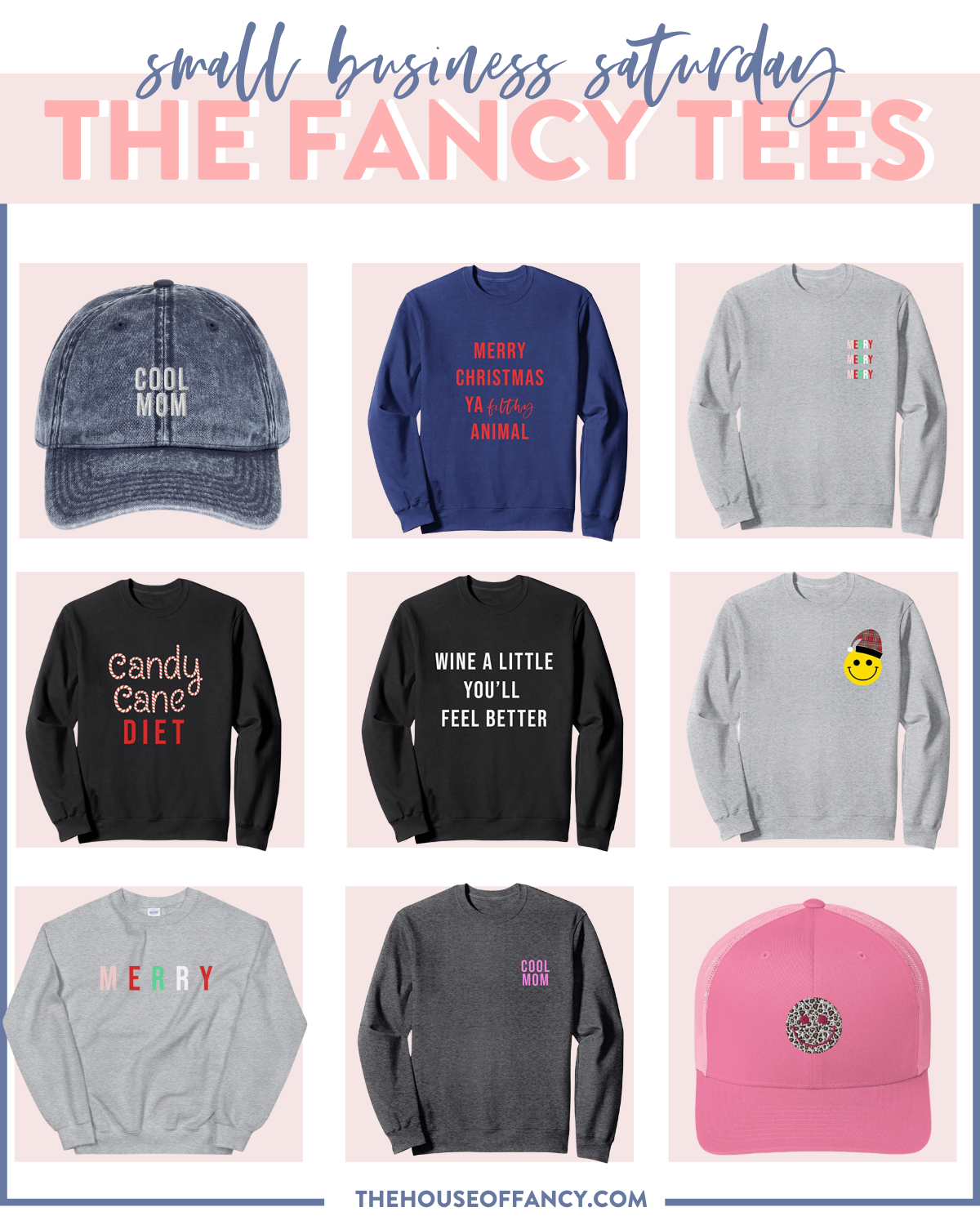 SHOP FANCY TEES
ONE | TWO | THREE | FOUR | FIVE | SIX | SEVEN | EIGHT | NINE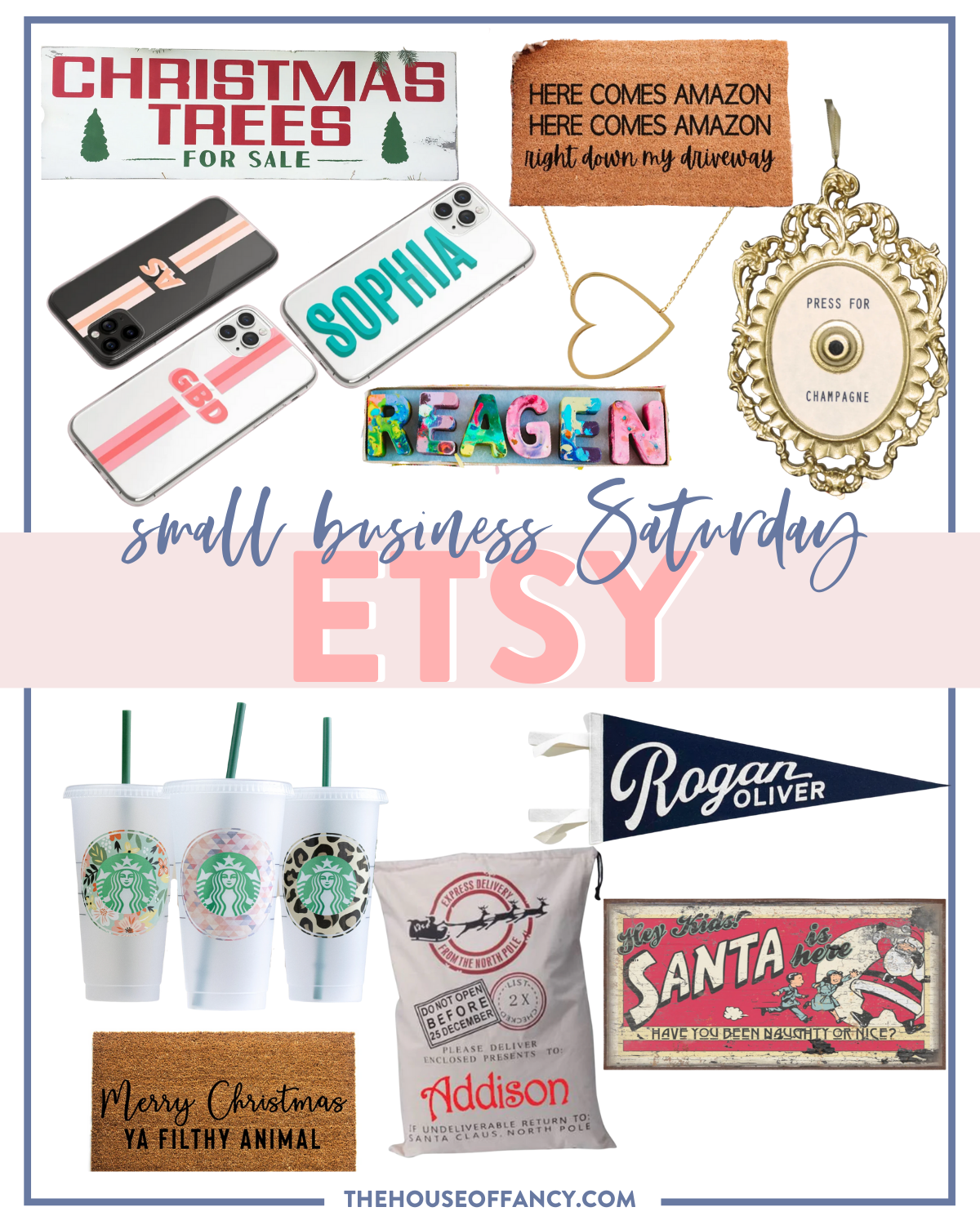 SHOP ETSY FAVORITES
CHRISTMAS SIGN | AMAZON DOOR MAT | INITIAL PHONE CASE | NAME PHONE CASE | NAME CRAYONS | NECKLACE | ORNAMENT | CUPS | CHRISTMAS MAT | SANTA BAG | NAME PENNANT | SANTA SIGN

Is there a small shop that you love? I would love to check them out, let me know in the comments!

If you enjoy this Small Business Fancy Favorites roundup, be sure to check out the Fancy Favorites section on the blog where I feature all fancy favorites from fashion to home decor!
Have a fab day, friends! XOXO