Hi Friends! Happy Wednesday! Anyone else feel like the week between Christmas and New Years is just, well, weird? I was scrolling social media earlier and saw a meme that said "we're all in that awkward period between Christmas and New Years where everyone posts the same meme about it being that awkward period" and I just had to laugh. It's during this week that I like to start thinking about taking down all the holiday decorations. Making sure that if I need a new storage container that it gets ordered so when I do start taking it all down, it all gets put away at the same time. Today, I wanted to share my absolute favorite holiday storage items!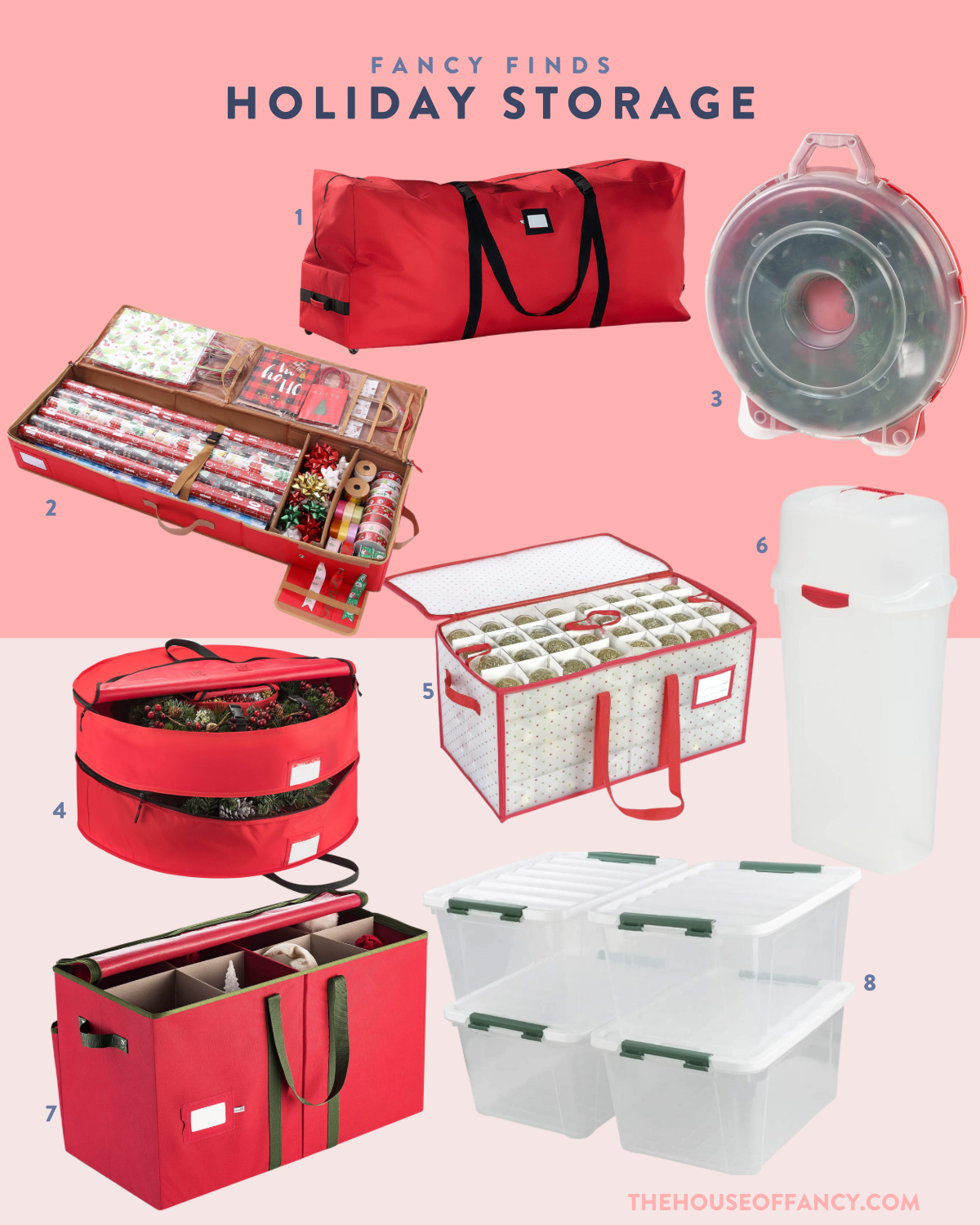 SHOP FAVORITES
ONE | TWO | THREE | FOUR | FIVE | SIX | SEVEN | EIGHT

I can not tell you enough how a good holiday storage system helps! Not only will it keep your items in great shape for years to come but it's so much easier then trying to get things back in the original box. Let's be honest here, nothing ever fits back in the original box the correct way! 
Happy Organizing, Friends! Have a fab day! xoxo