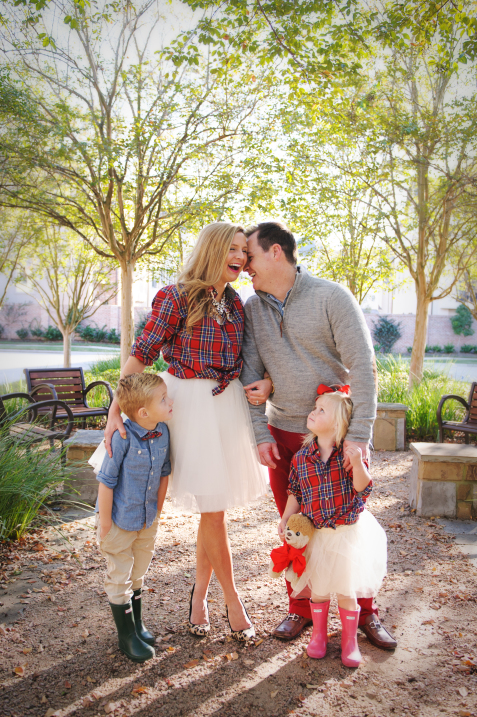 We are coming up on the one year mark of our move to Texas.
It's been a year. In some ways it seems like the year flew by. In some ways it seems like the year drug on. In other ways it feels like I was just packing up our house, yesterday. Time is funny like that. You can feel all those feelings about time in the same thought.
I thought an update was necessary because I haven't talked about the move much lately. When I look back at 2014, I think, "man that was a year of lessons." Moving is tough. It just is. I've moved a lot in my lifetime. As a kid and teenager, I thought it was the end of the world, but always adapted and thrived and loved the adventure, in the end. I would say the moving that was done in my childhood helped to shape who I am today. I've always felt like I could move anywhere and eventually be okay. As a single adult, I loved the adventure of moving and just knew that I would be fine wherever I went. When we discussed our potential move to Texas, I thought it would be hard, but I don't think I realized it would be as hard as it was, if that makes sense? I mean really moving isn't ever going to be easy with kids and family in tow. But, I think my experience just proved to be tougher than I could even imagine.
Saying goodbye to family, friends, babysitters, doctors, etc was awful. I can still remember sobbing as I hugged our pediatrician and said goodbye. A year later, I still have not found a doctor that fills his shoes. And that's the hardest part, you leave and know you'll need to find all new doctors, friends, etc, but it's not as easy as it sounds. No one will replace my best friend and her family who lived a couple houses down from us. No one ever could. She's my person. We've had some of the best times together. But, it's hard being so far away. Thankfully, I see my family a few times a year and they are planning to visit early this year as well. We talk a lot on text, phone and thank God for FaceTime. I hate being a plane ride away though. As I said goodbye to my grandparents at Thanksgiving, I cried. I just wish I could be near everyone. I love my family a lot. We've been through a lot together, so to be this far away is not something I think I'll ever really get used to. No one can replace our doctors, hair stylists, babysitters, etc. You find new, but I still wonder if I'll ever feel the same about those people years down the line, like I did about our California people.
I would say that 2014 started off pretty darn lonely. I missed family and friends like crazy. I was in a tiny apartment with none of my things. We brought a couple suitcases of clothes and a few kitchen items and that was it. I couldn't seem to snap out of it. I would come back to the apartment that we stayed in while our house was being finished, and just cry some days. I didn't have the easiest time making friends. It's hard when friend groups are already established and they're not looking for newbies or when you just don't feel a connection with people. I look back and think that I wish I could've known that I would be okay here in the beginning.. Like I knew I would, but at the same time, daily, I thought we couldn't stay here and needed to move back. For awhile I even told Mr. Fancy that, probably daily, which looking back, must have been so stressful on him. But, I really didn't know who else to tell.
I can still remember packing up the old house. It didn't feel real. After we sold the house, I kept thinking of all the things I loved about it. I still do actually, even though I love our new house. I remember walking through one last time and thinking "this is it." It was pretty sad and honestly I still kind of wonder what the people that moved in, have done to it. Did they keep my window treatments? Did they actually put a sauna in the guest bathroom shower area like they said they planned to? Those kinds of things. I think about Teddy and Reagan's rooms and wonder what they look like now. I'm not sure why I even care, but we put a lot of love into that house, so I still think of it often. It's funny, because as much as I loved the house, I don't think I realized it until after we sold it and were about to move.
I get emails a lot about moving. You want to know if it's really hard and how to cope, etc. I think each person has to go through their own emotions on that one. It's hard to know what to say. If I'm being honest, I would say that moving across the country with two toddlers was one of the hardest things I've done in my adult life so far. The people you leave behind are not only your people, but they are the kids' people too. So, you are not only losing people, but so are your kids. That's really hard to watch. I can now understand what my mom must have felt when we were moving, as kids. Teddy started school a couple days after we got here and honestly, he really adapts to most situations pretty easily. He didn't have the easiest time in school with the work, but he didn't really even realize that. He made friends and had things to look forward to and was happy for the most part. He missed friends and stuff about the house. They still sometimes say "when can we go back to the house in San Diego?" Like they just don't really get the finality of the move, I guess. Reagan struggled a bit when we got here, which I was not expecting. She was just down and not herself. We started ballet and she looked forward to that each week. After a bit of time, she was more settled and was back to her old self. I worried a lot about them too. No one ever wants their babeis to struggle. Once we moved into the house, I thought we would all feel more settled, mainly me. That really wasn't the case. I remember sitting on my couch listening to the little presidents play and thinking "everyone is happy here, but me." Just thinking about that brings tears to my eyes. The little presidents love the house and honestly it's such a great floor plan for kids. I just love how much they love their rooms and playroom.
We spent a month of the summer in California with my family. It just seemed like a great way to pass the time of the summer without being solo 24/7. Once we got home, I hit the ground running on projects and really tried to finish up house projects that I had started. I really though that the more finished the house was, the better I would feel. And in a sense it does help. The chaos of unfinished rooms and boxes stresses me out. It kept me busy, but I still didn't feel like this was really the place we were meant to be. I had a really bad evening one night and came home and just sobbed. I called my hubby who was out of town and he asked me if I had prayed about it, like really prayed about it. So, I prayed and cried and prayed and cried. I feel like that was a turning point night for me.
It took some time…9 months to be exact, but I made friends. I finally felt like I was back in the groove. I still miss our people there. I still miss things about California, but I am finally feeling more settled here. I finally reached a point where I thought "We are going to be okay here." It was a good feeling. I must admit that Christmas was tough. We always hosted my family and our friends Christmas Day and it was really hard to have such a quiet Christmas Day this year with just the four of us. My hubby and I both felt it. We loved that day with fam and friends. My sister and I might have called each other in tears a couple times and again thank God for FaceTime, because we did that a few times too.
I guess what I am getting at is, we are doing okay here. The little presidents are happy. I do feel it was a good decision for us to move. I'm glad I can type that out now. If you would've asked me that last March, I might have said "heck no!" But, all joking aside, moving is hard. It really is. I think everyone has their own experiences. This was mine and mine was hard. Harder than I imagined hard could be. When I see an email come through about an upcoming move, I pray that that person has an easier time than I did. I feel like a year later, I can actually see that I learned a lot from this year. One thing being, I should have had more faith in the beginning. Would it have been easier on me? Maybe. I think I could've enjoyed things a little more had I have known that eventually life would be okay here.
I hope this all makes sense. It might be a bunch of rambling. But, that's okay, rambles it is.
Life marches on and I am looking forward to feeling even more settled here in 2015.