This winter outfits post is sponsored by Liverpool Los Angeles and ShopStyle. Post ideas and opinions are my own. 
Hi friends and happy Monday! I hope you had a great weekend! I'm so excited to partner with Liverpool Los Angeles today! I partnered with them a few times last holiday season and I always love their affordable, under $100 denim! It's stretchy and perfect!! They have some adorable winter prints and fabrics, too. I was all over all of the plaid options, too. I'm excited to share 3 cute winter looks with you from Liverpool Los Angeles! I think you'll love all of my picks!
Three Winter Outfits
Outfit One:
I really fell in love with this BLAZER. I love the contrast ribbing on the sleeves and collar! It's such a cute juxtaposition and an unexpected little pop of fun to a somewhat basic black blazer! I always love their ABBY SKINNY JEANS and this pair is huge winner! I love the mini distressing. It's not too much, not too little, but just right, I feel like this is perfect wash and distress amount for someone who doesn't want actual holes in their knees, etc! You could wear this blazer over black trousers for a polished, but fun work look, too!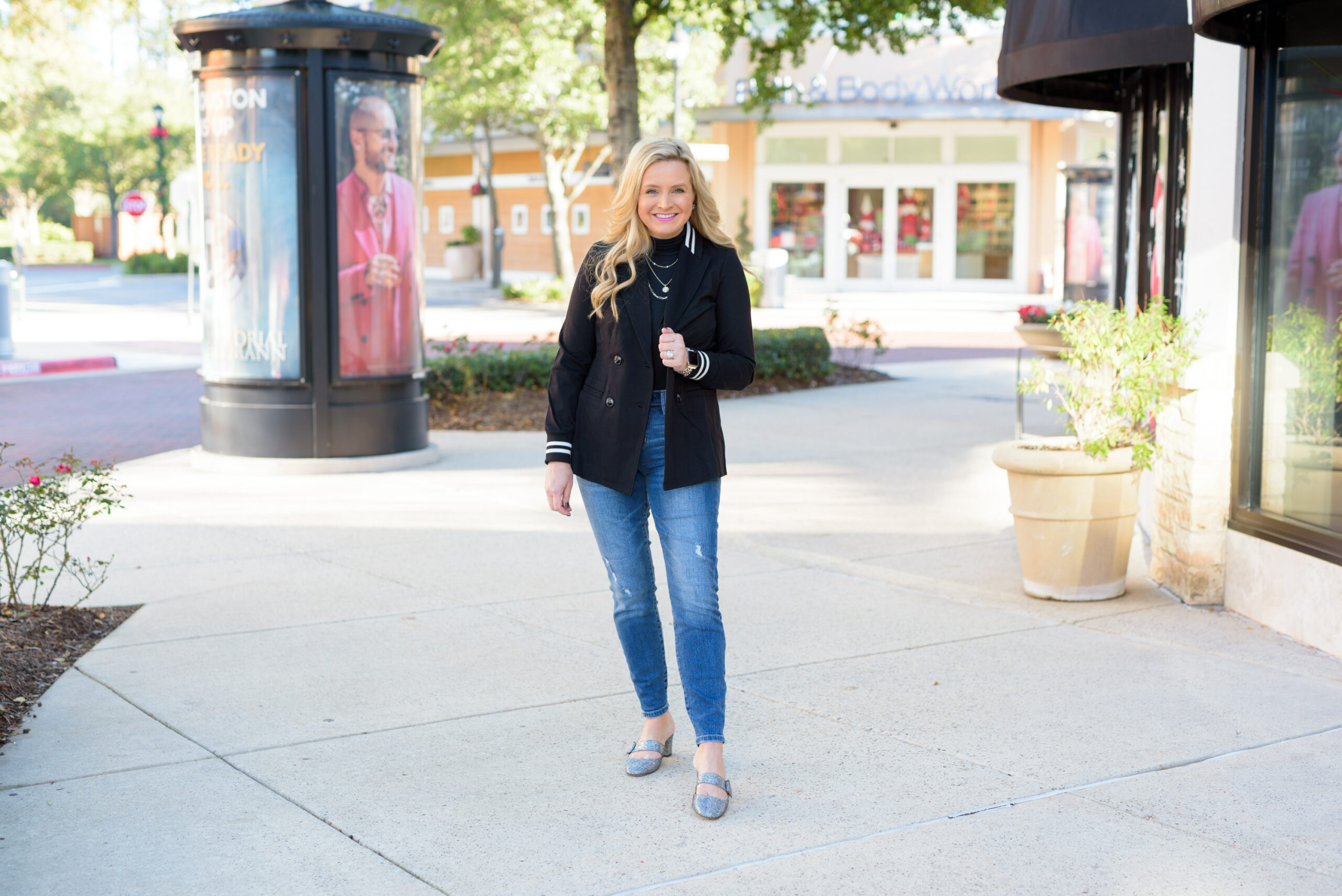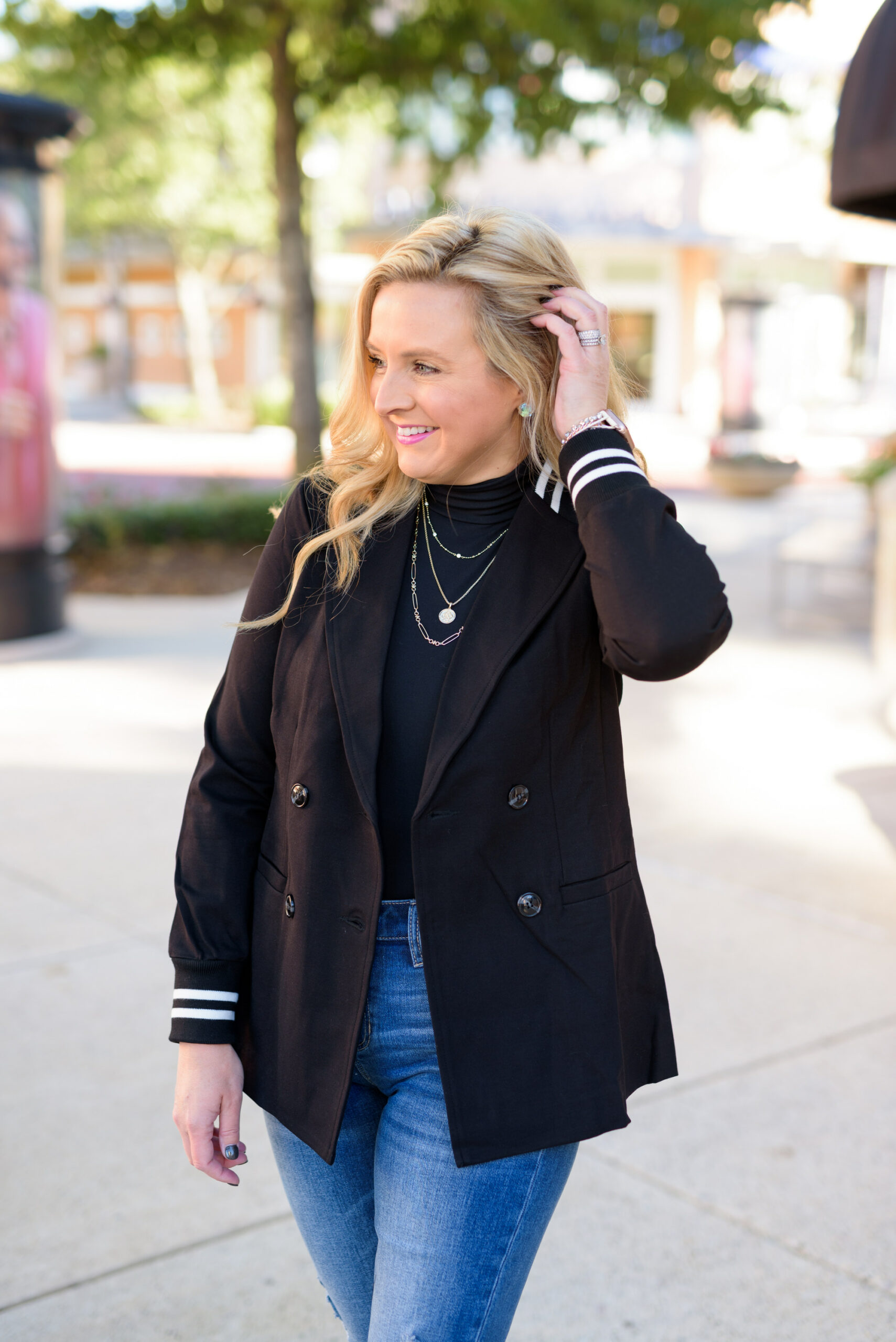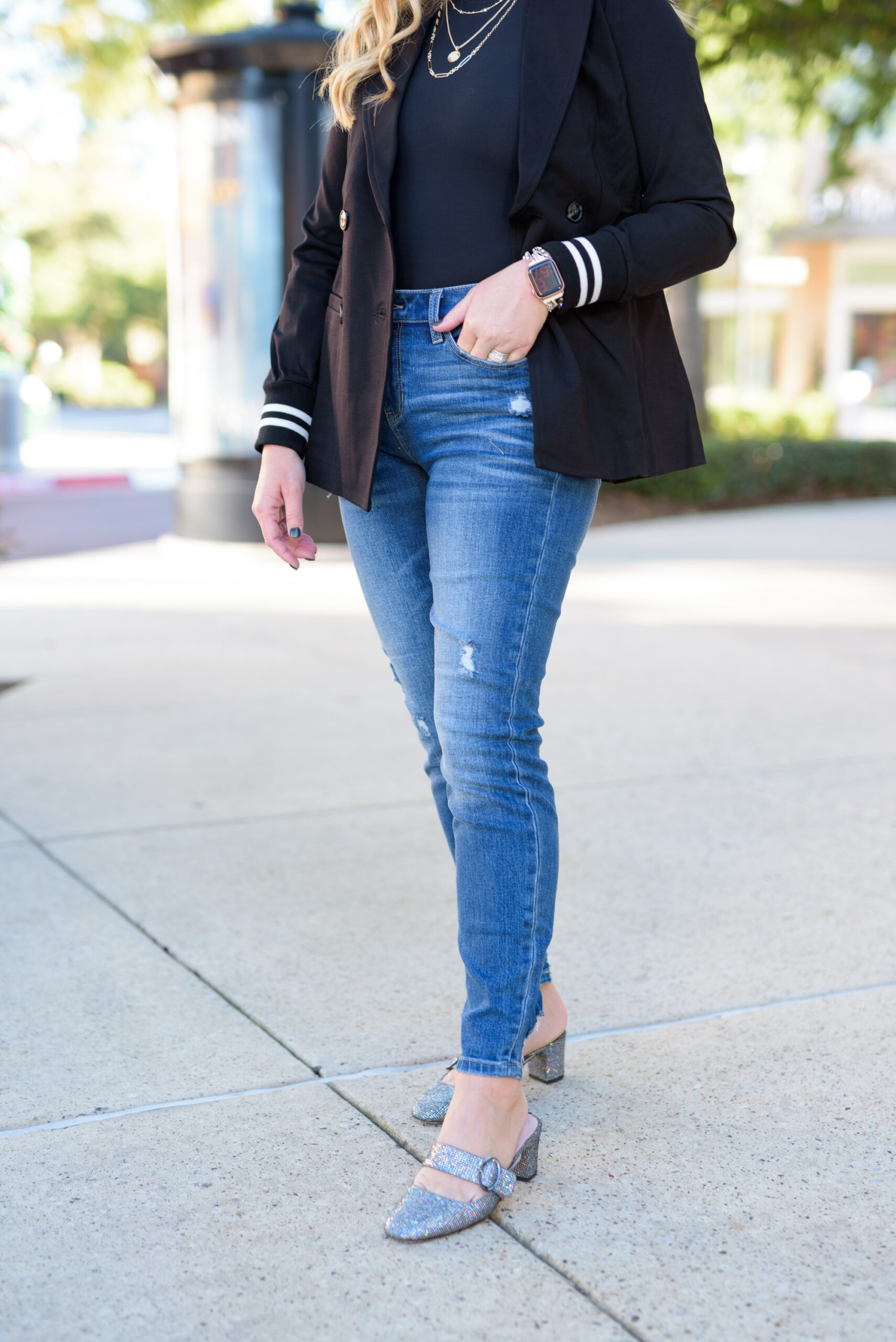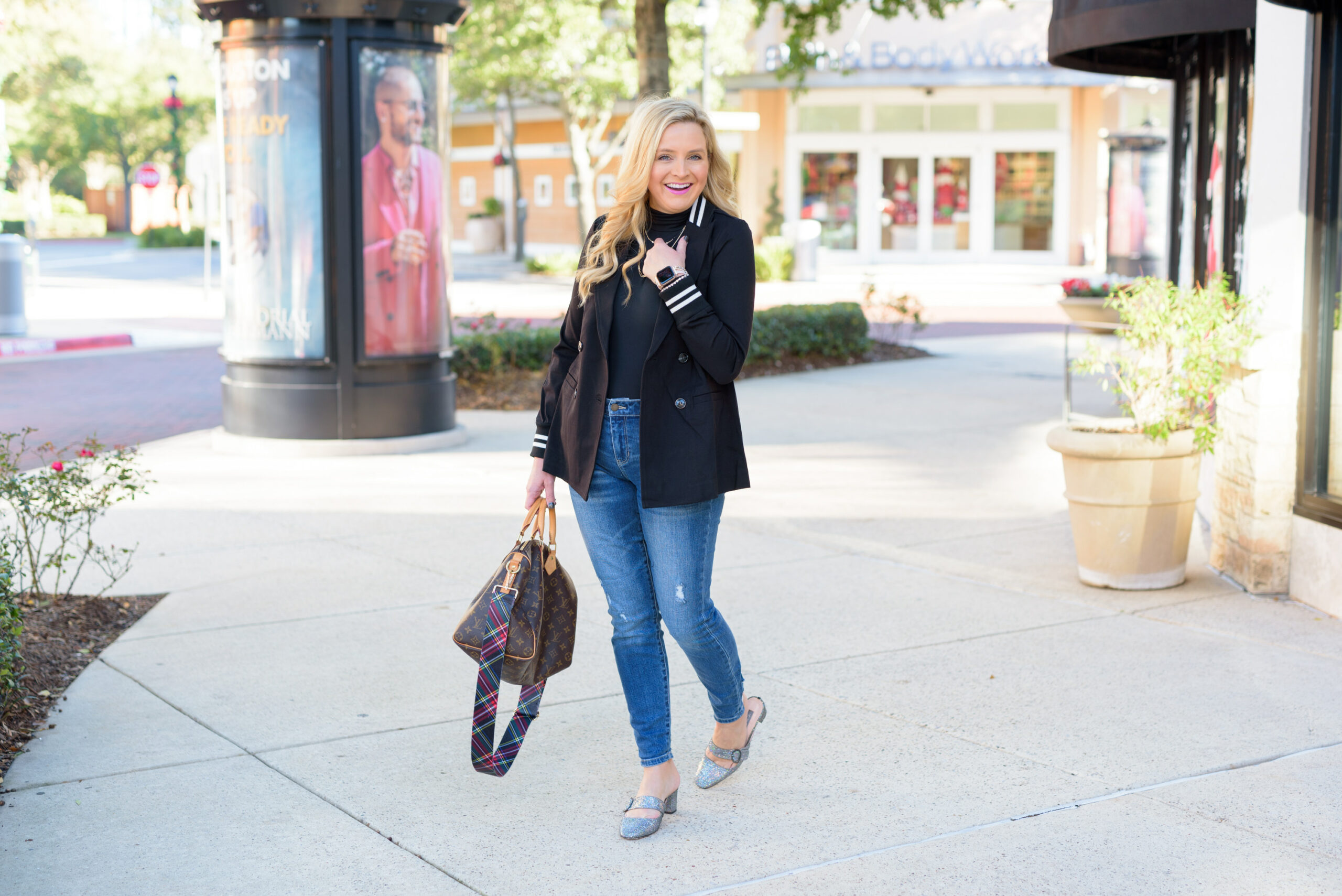 Outfit Two:
Same outfit, but I added a plaid bomber jacket, too! This little bomber jacket is adorable and you know I love anything plaid!!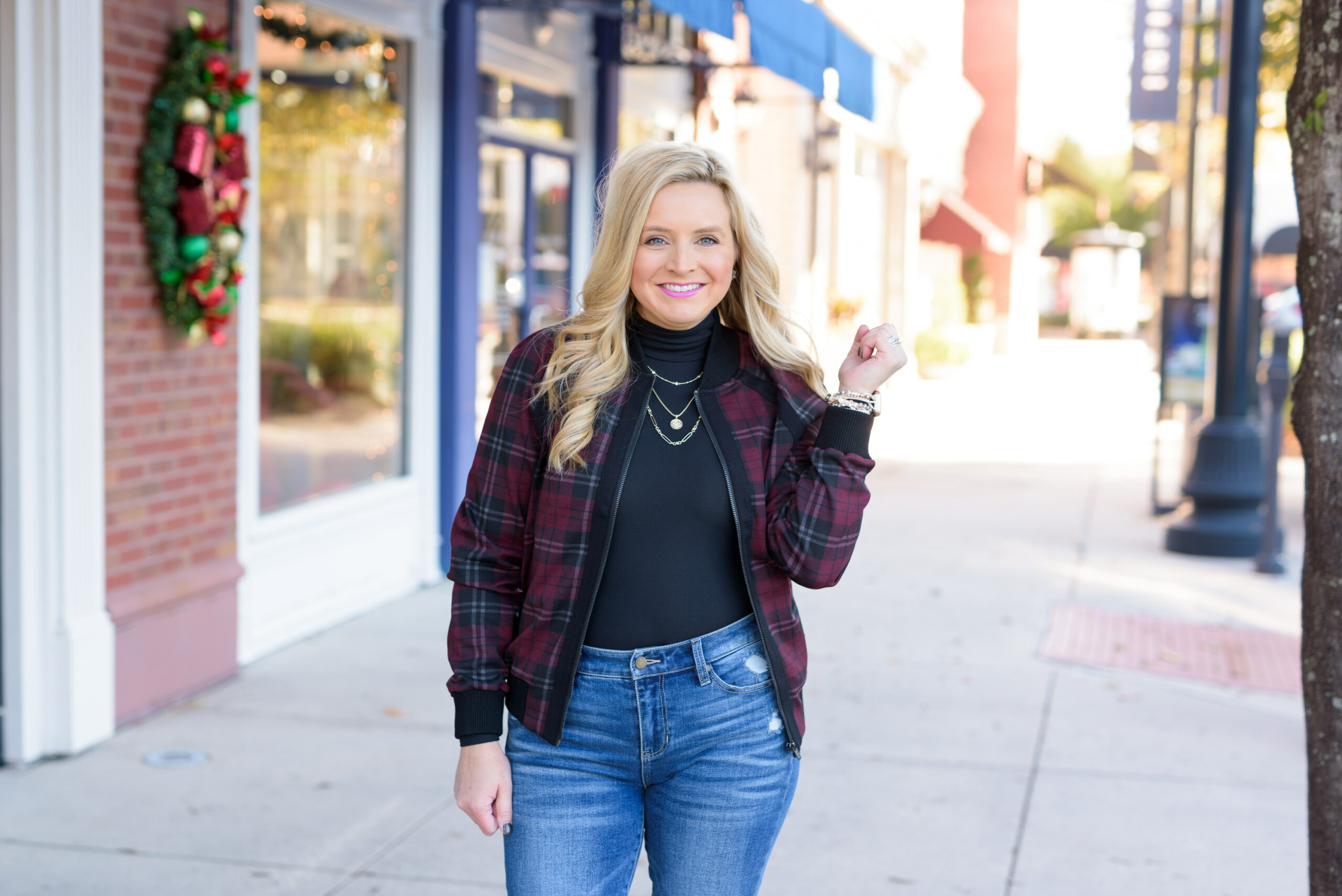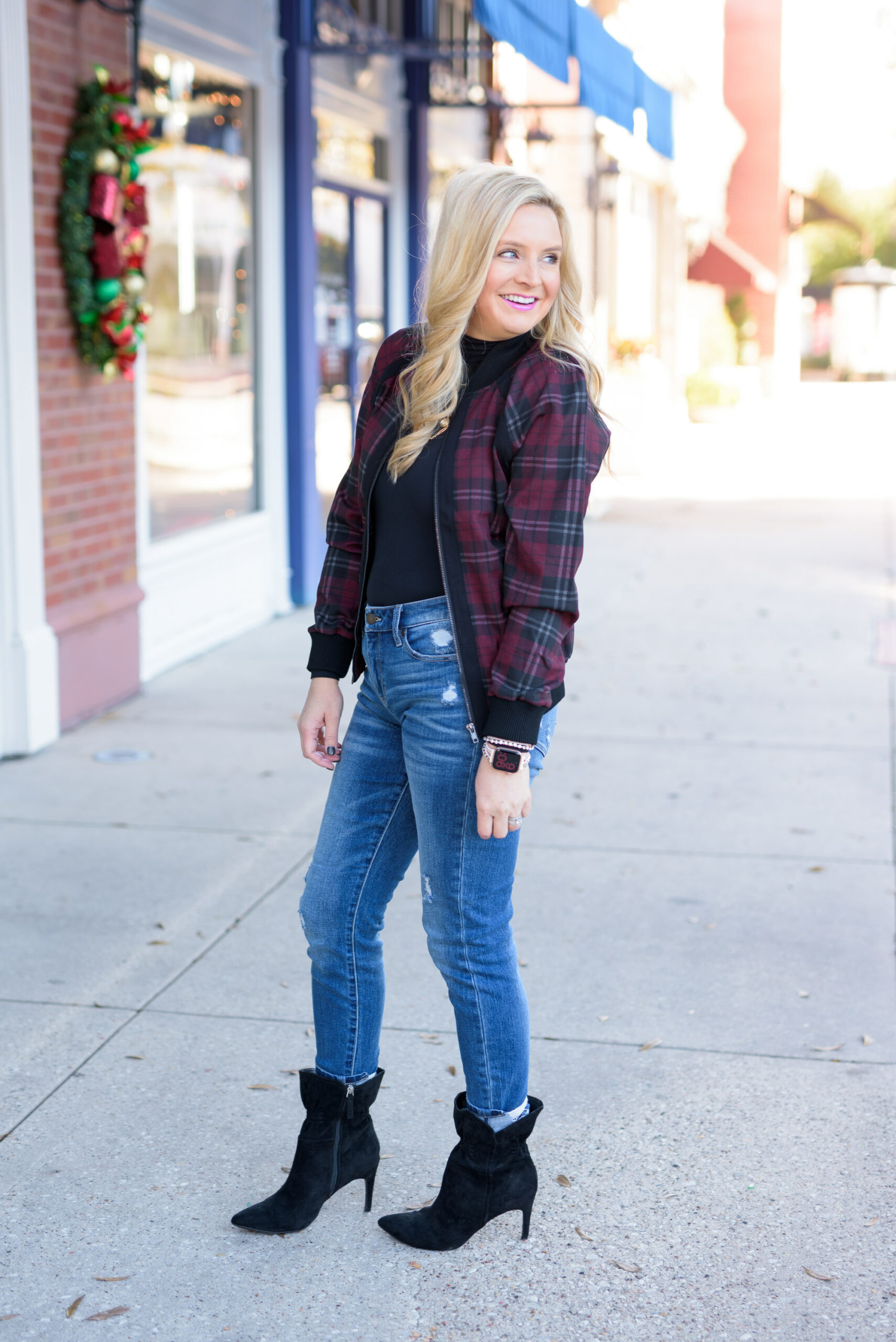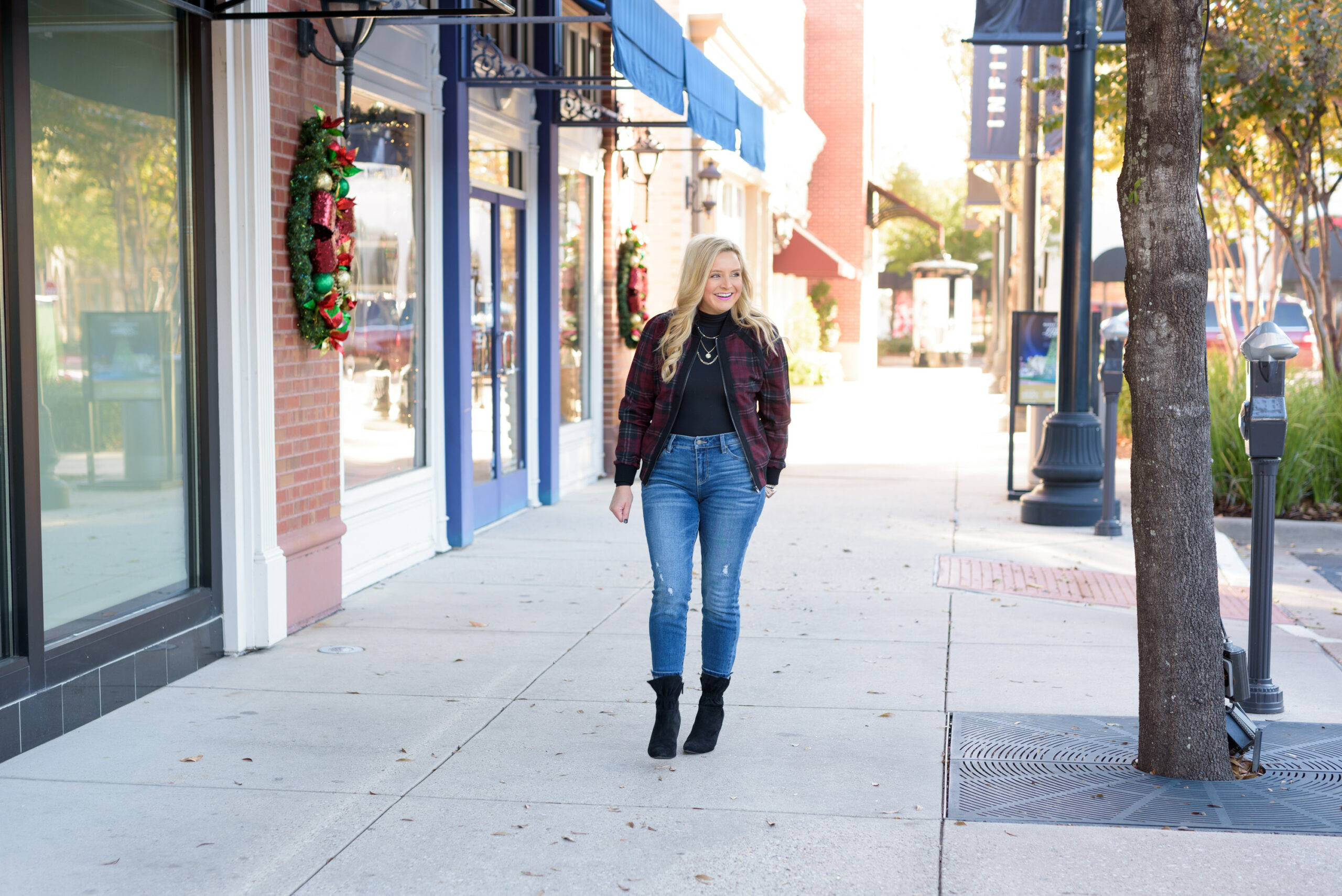 Outfit Three:
These plaid pull on PANTS are a winner! They come in SO many colors and prints! See them all HERE! I of course chose plaid because I think they are winter perfection, but you can't go wrong with any of the other options. They are comfy like wearing leggings, yet you could wear them to work, out to dinner or just hanging at home. Easy to dress up or dress down!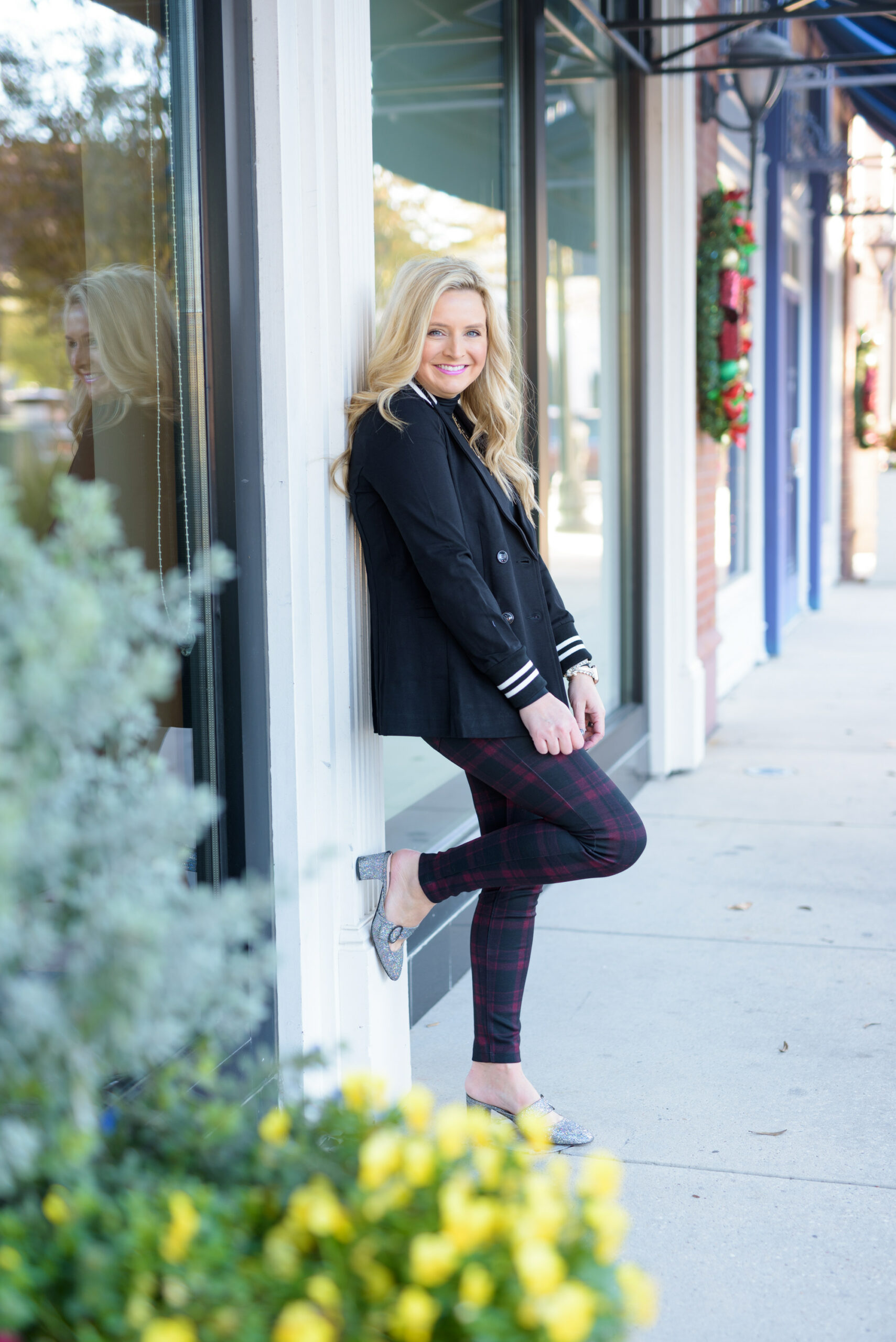 BLAZER (small) // PLAID PANTS (4)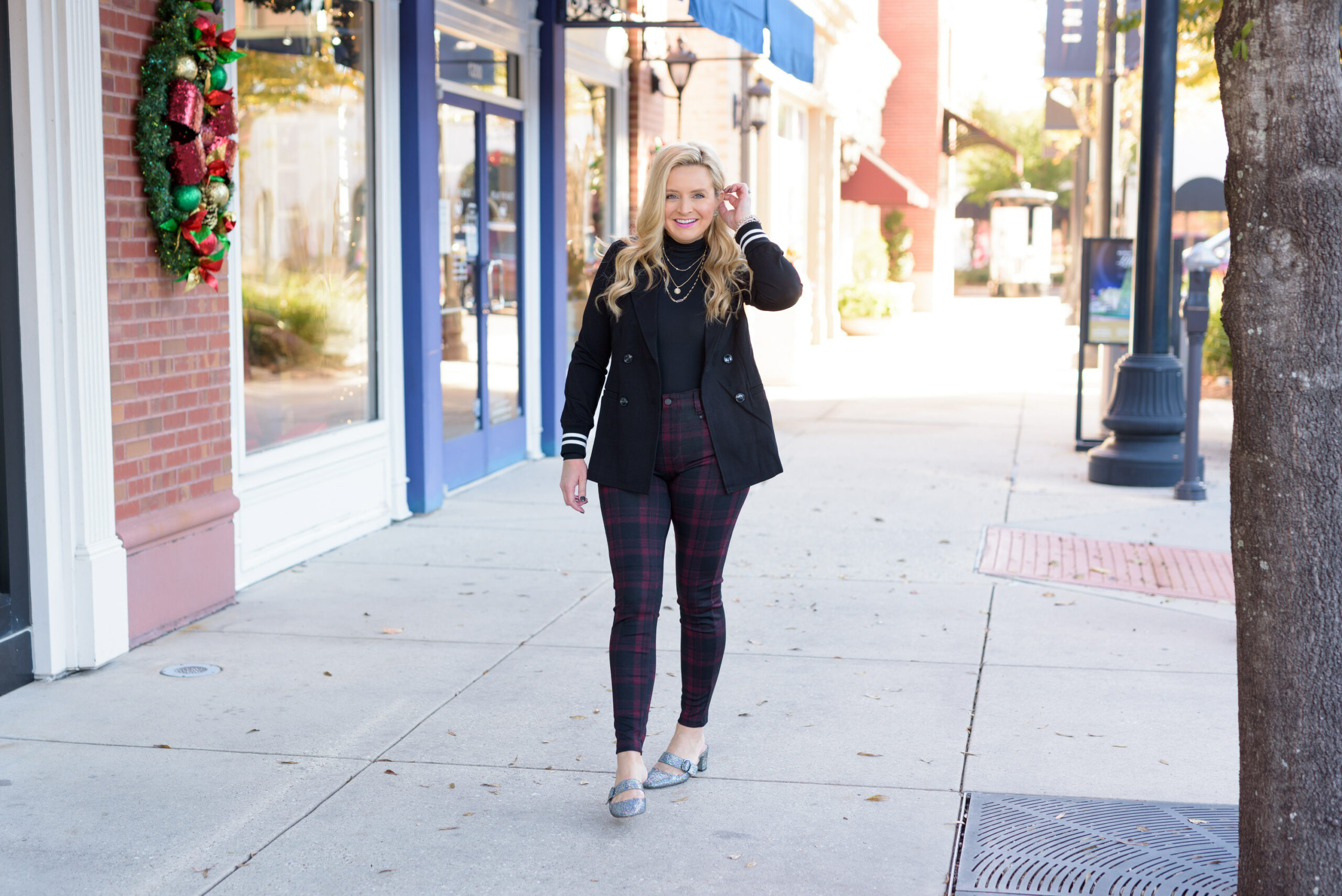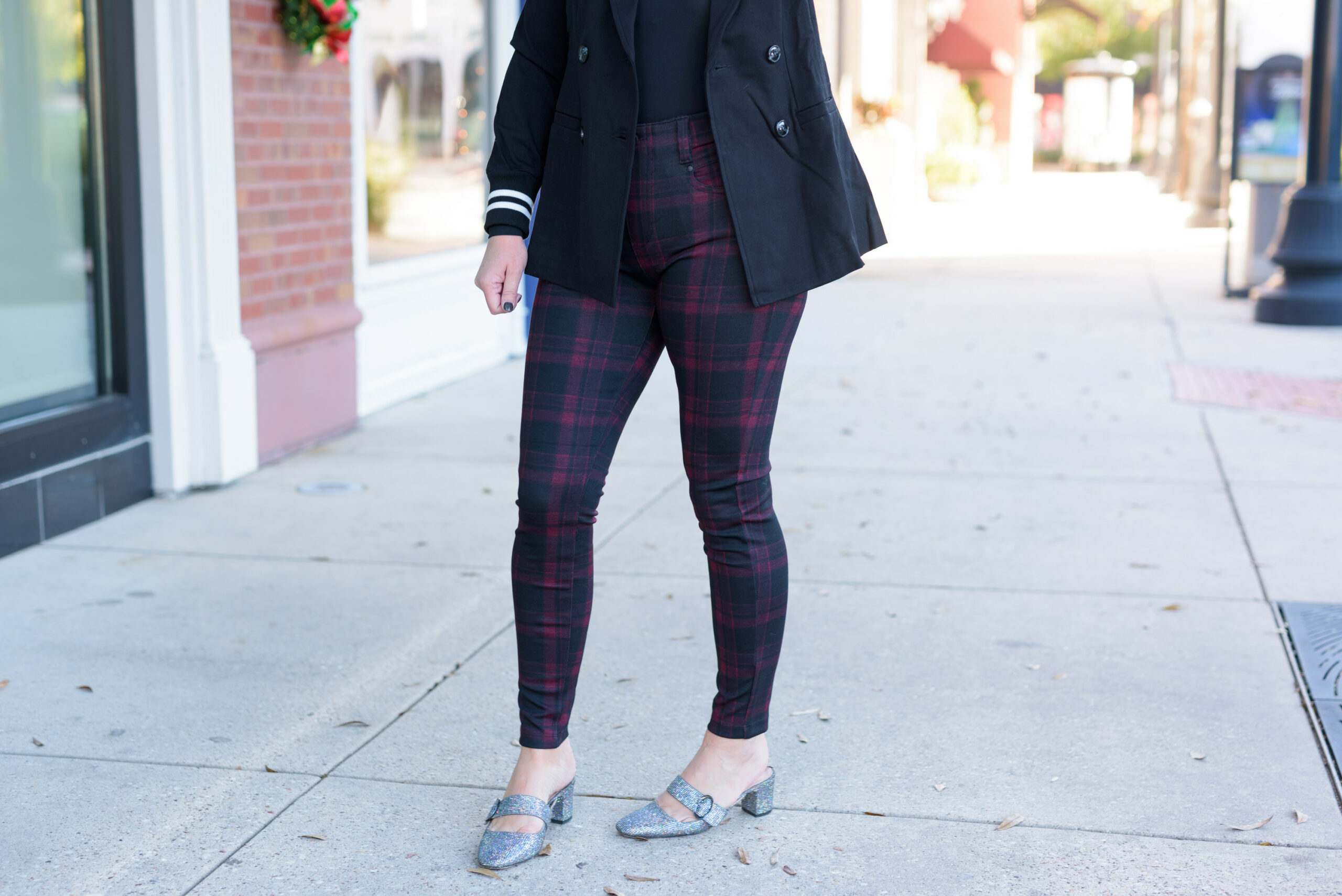 BLAZER (small) // PLAID PANTS (4)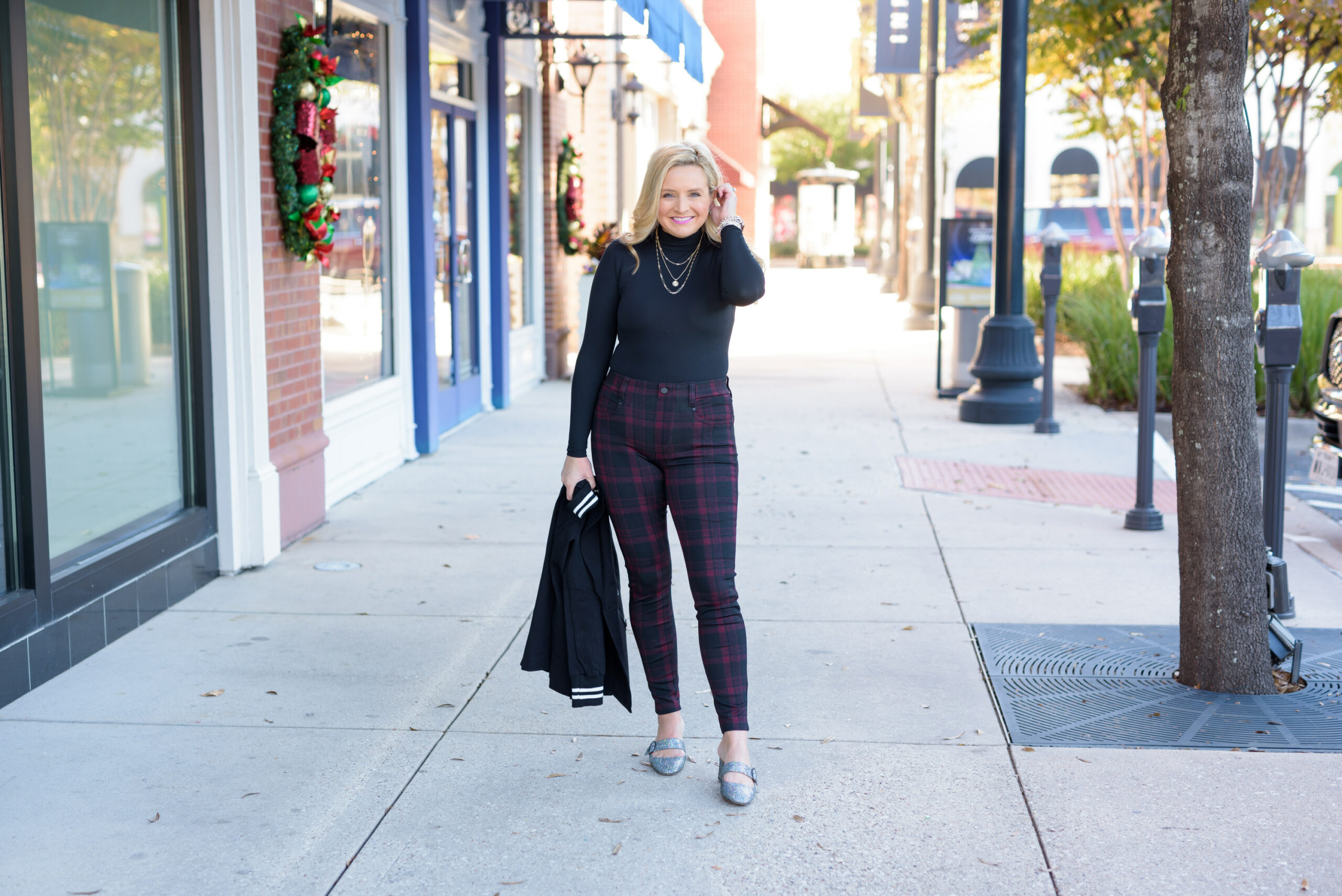 BLAZER (small) // PLAID PANTS (4)
Have you tried Liverpool Los Angeles yet? What winter outfits are you currently loving?  Let me know in a comment below!
Have a great day! XOXO!