Happy Thursday Friends! For todays Target Thursday post, I want to share with you a collection of necklaces that I just discovered and I do not want you to miss out on them. They are limited addition so if you see one you love, you should grab it too! Tiny Tags is a thoughtfully designed jewelry brand that celebrates motherhood. These necklace are dainty enough that they are perfect to stack with your current ones. I can't decided on a favorite so let me know which is yours in a comment.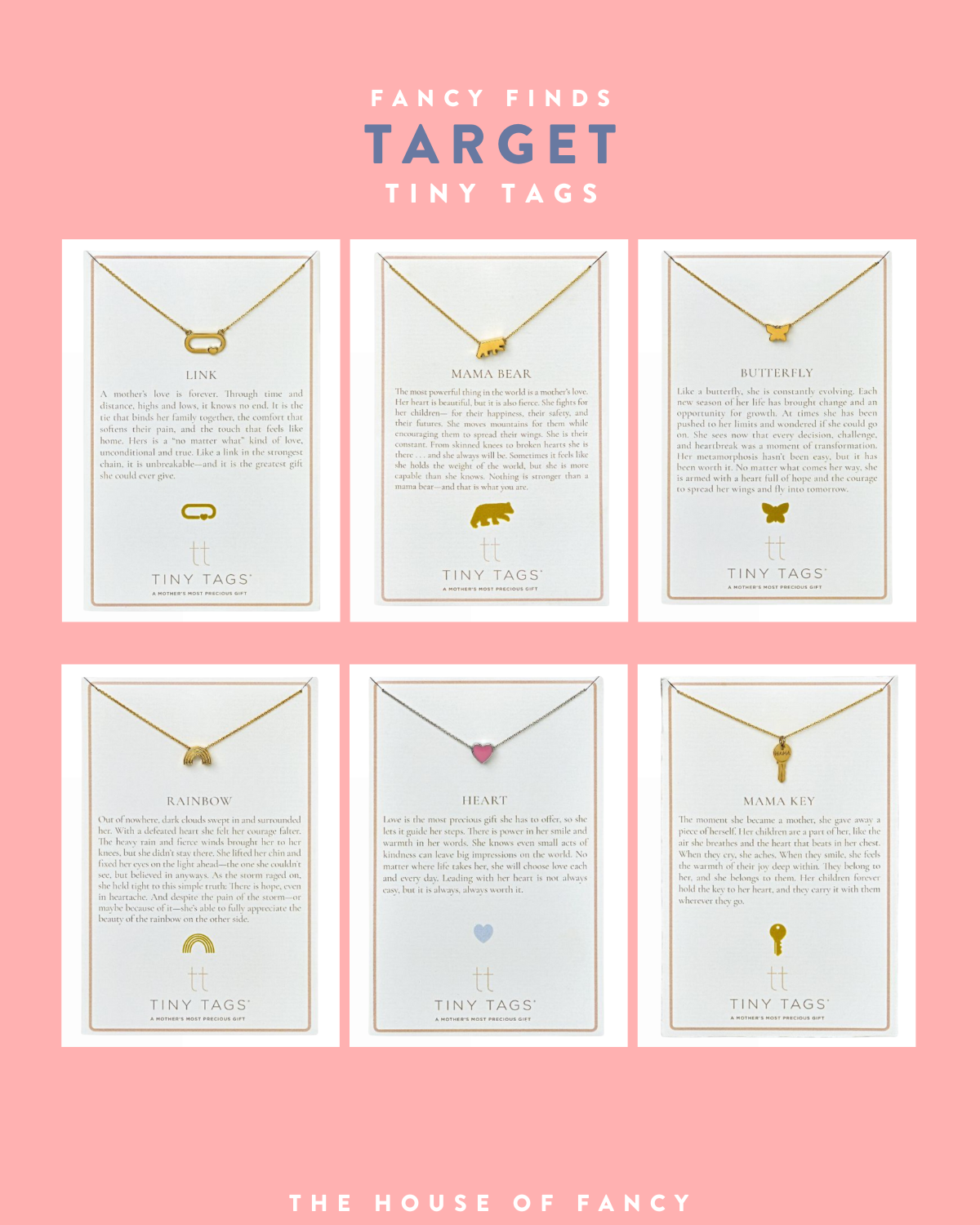 SHOP TINY TAGS
LINK | MAMA BEAR | BUTTERFLY | RAINBOW | HEART | MAMA KEY

One of my favorite things about these pieces, they come with the sweetest notes! With Mother's Day right around the corner these would be such a cute gift! There are a couple that do come in platinum plated but most are in 14K gold. This is a limited collection so don't miss out if you do see one you love!

If you enjoyed this Target find be sure to check out the Target Thursday section on the blog where I share all thing Target.
Have a fab day friends! xoxo
ps, tomorrow is FRIDAY!