Hi Friends! Happy Thursday! Since Target has officially launched their Valentines items, it's only fitting to roundup my Valentine's Day favorites for Target Thursday! Some of their items have already sold old so it's safe to say that if something catches your eye then grab it while you can!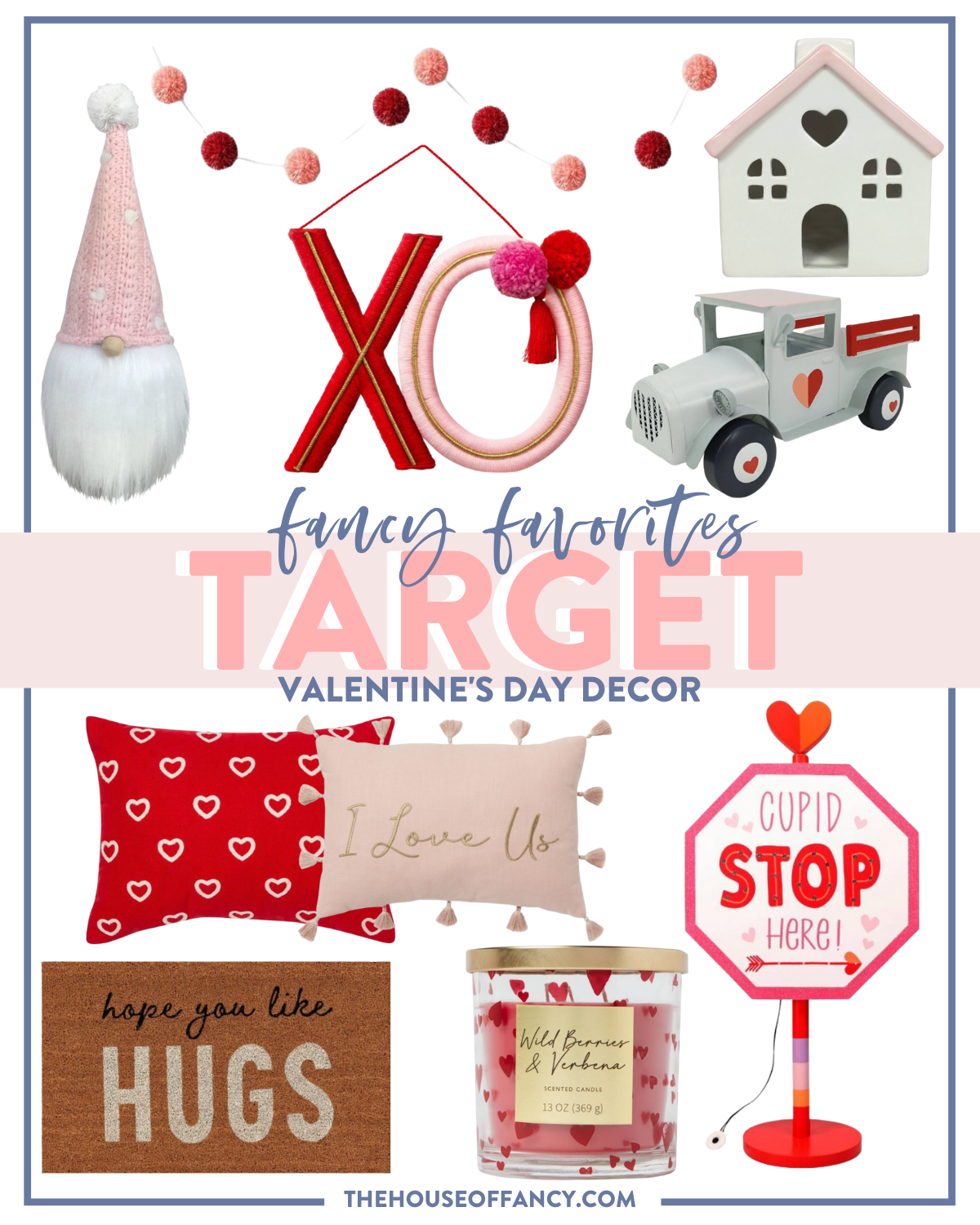 SHOP HOME DECOR
GARLAND | HOUSE | GNOME | XO SIGN | TRUCK | RED PILLOW | PINK PILLOW | CUPID SIGN | DOORMAT | CANDLE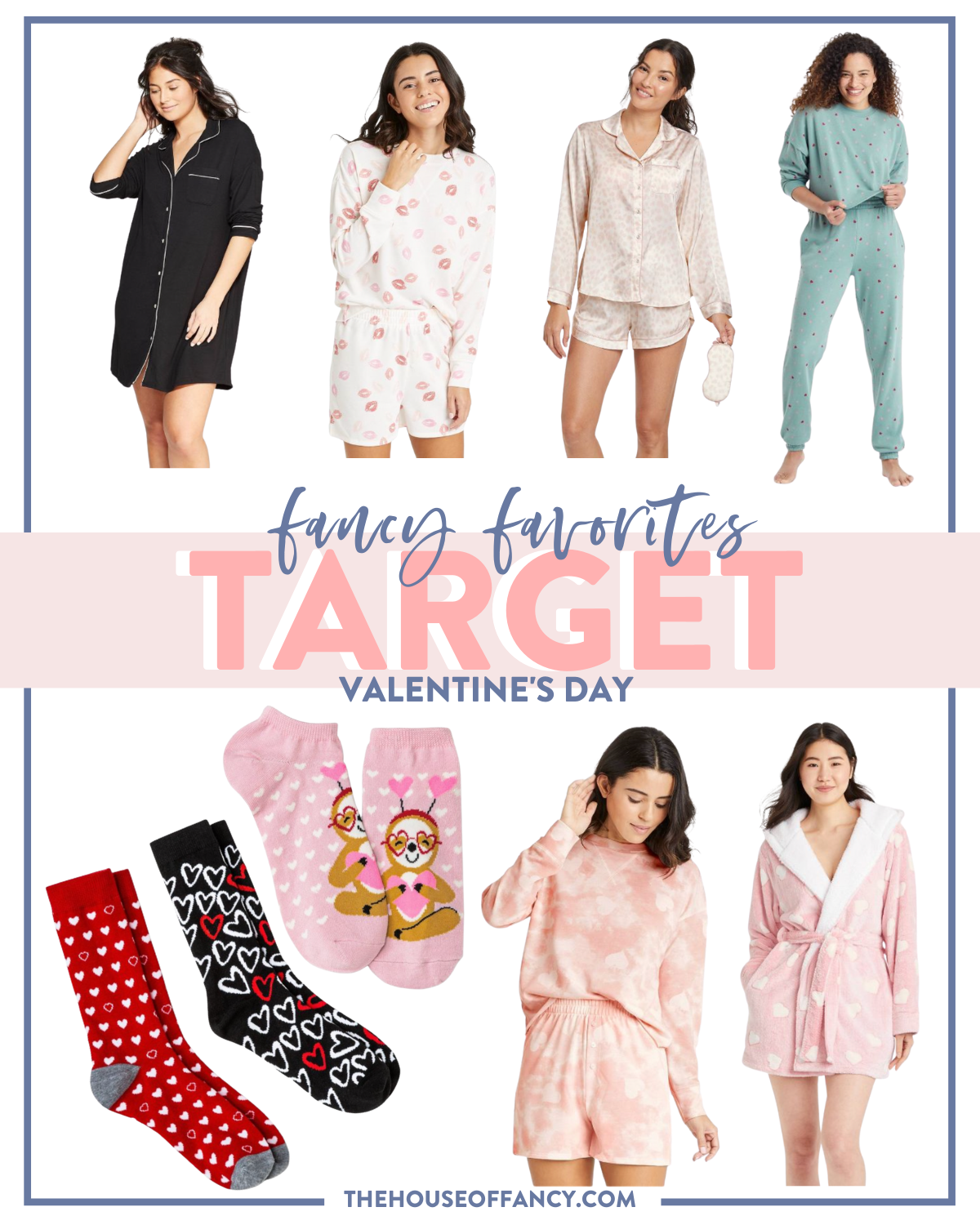 SHOP APPAREL
ONE | TWO | THREE | FOUR TOP and BOTTOMS | FIVE | SIX | SEVEN | EIGHT | NINE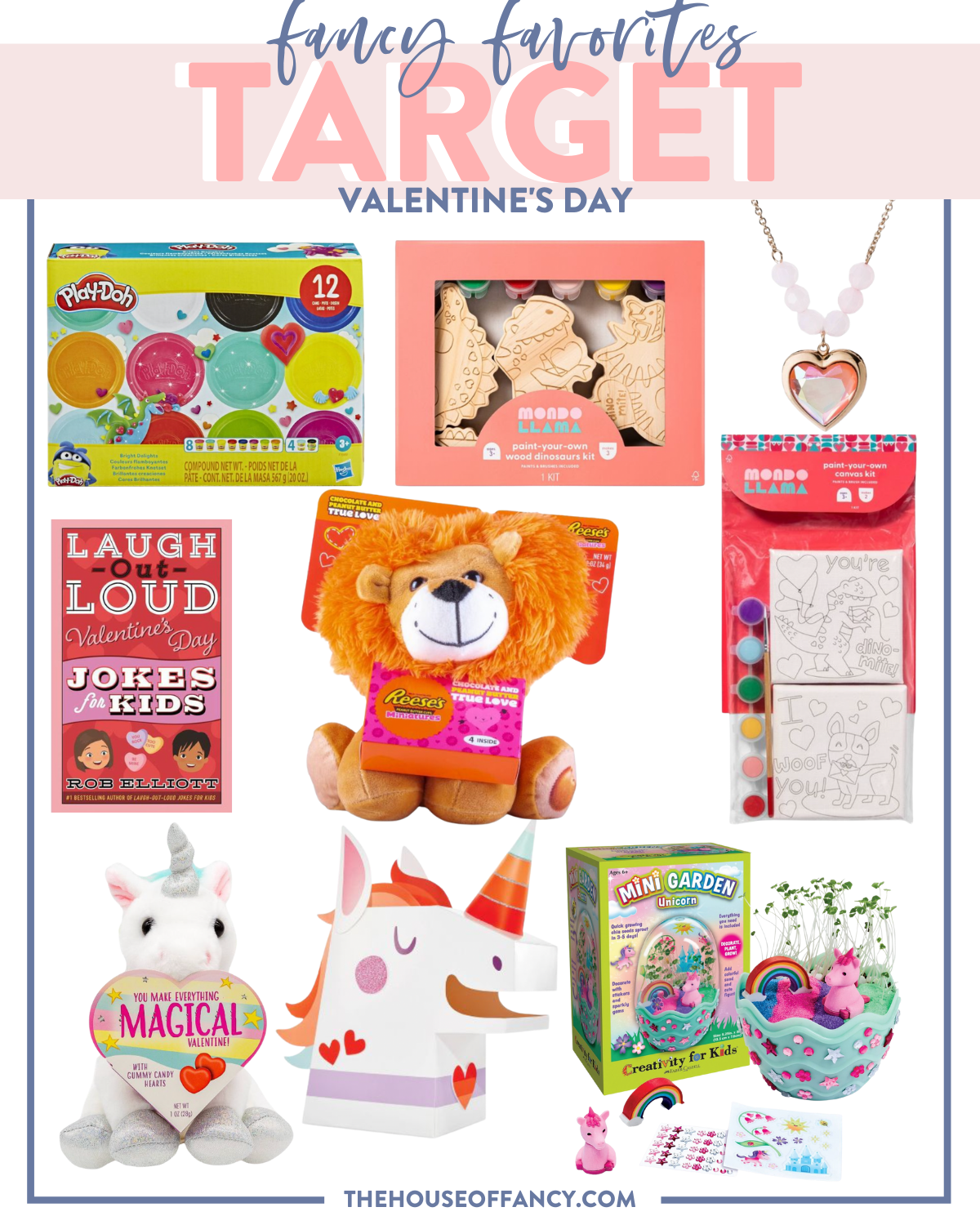 SHOP KIDS GIFTS
PLAY-DOH | DINO KIT | NECKLACE | BOOK | LION | CANVAS KIT | UNICORN PLUSH | UNICORN BOX | MINI GARDEN

Do you have any traditions when it comes to Valentine's Day? I've seen some people go all the way out and turn their Christmas tree into a Valentine's tree! Would love to hear what all you do! Maybe it will spark a new tradition in my house!
If you enjoyed this Target Thursday roundup of favorites, be sure to check out the Target Thursday section on the blog were I always share the very best of Target finds!
Have a fab day friends! xoxo