We just arrived home from my little brother's wedding weekend! We got to Denver on Thursday afternoon and left Sunday morning. It was such a whirlwind, but FUN weekend with family and friends. My sister and I were talking about how we wish there were more weddings each year, so we could all get together more often! We saw friends who are like family that we have not seen in at least 9-10 years. It was wonderful! Here is a recap of our trip in pictures, along with some outfit details for those of you who asked. Warning: picture overload is about to take place. I didn't want to split it up into two posts, so here we go!
My travel posse!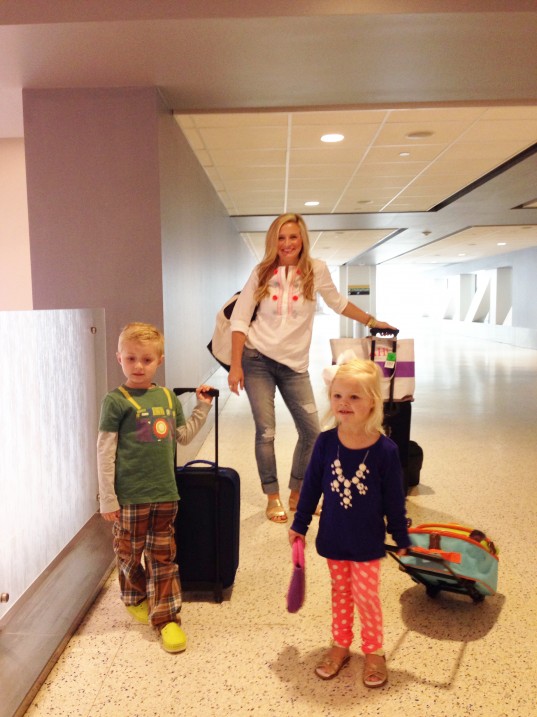 Shirt // Jeans // Sandals // Tote
Mimosas in the corner trying to drown out the sound of a tantrum. Note to self…never cut Reagan's cheese to put inside her cracker sandwich, ever again. Seriously.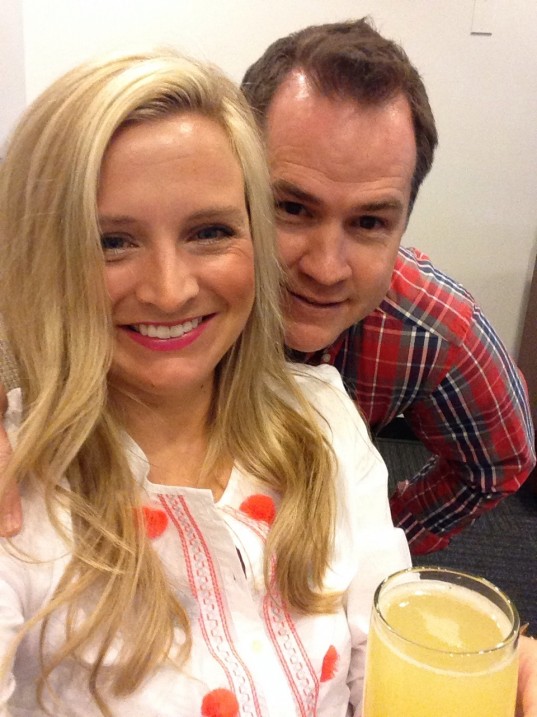 Good little travelers. Yes, I am thankful for games on the iPads when we fly! Keeps them busy!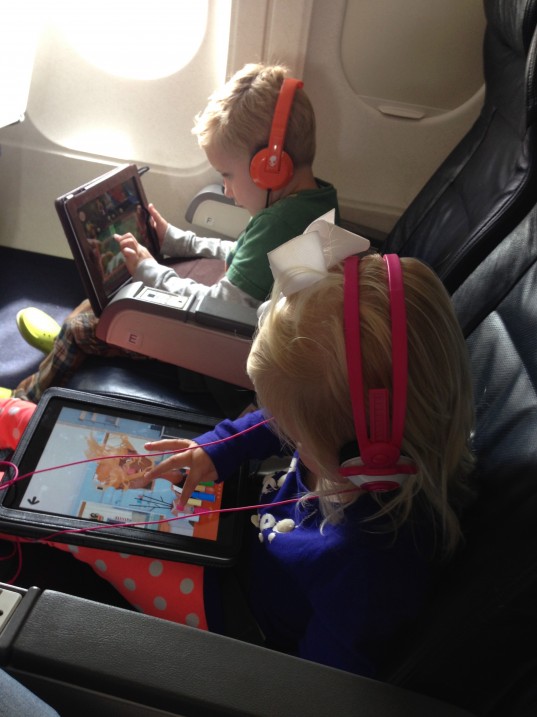 When we got to the hotel, we stopped by my mom's hotel room to say hi. She was prepped and ready for the weekend!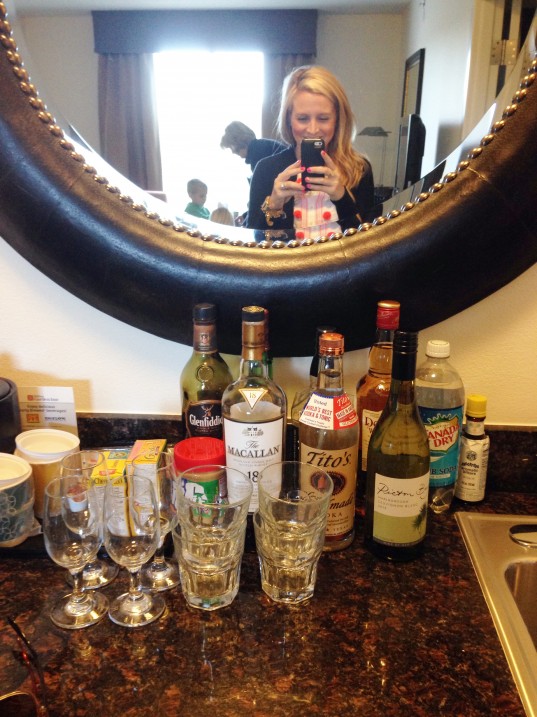 We got to spend lots of time with my brother from another mother, Rocco. The little presidents love him!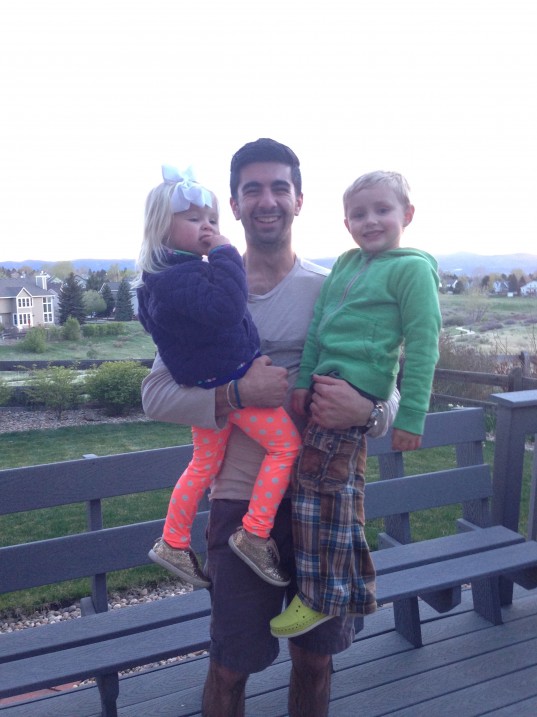 We always rent a minivan when we travel and we filled this one to the brim anytime we went anywhere!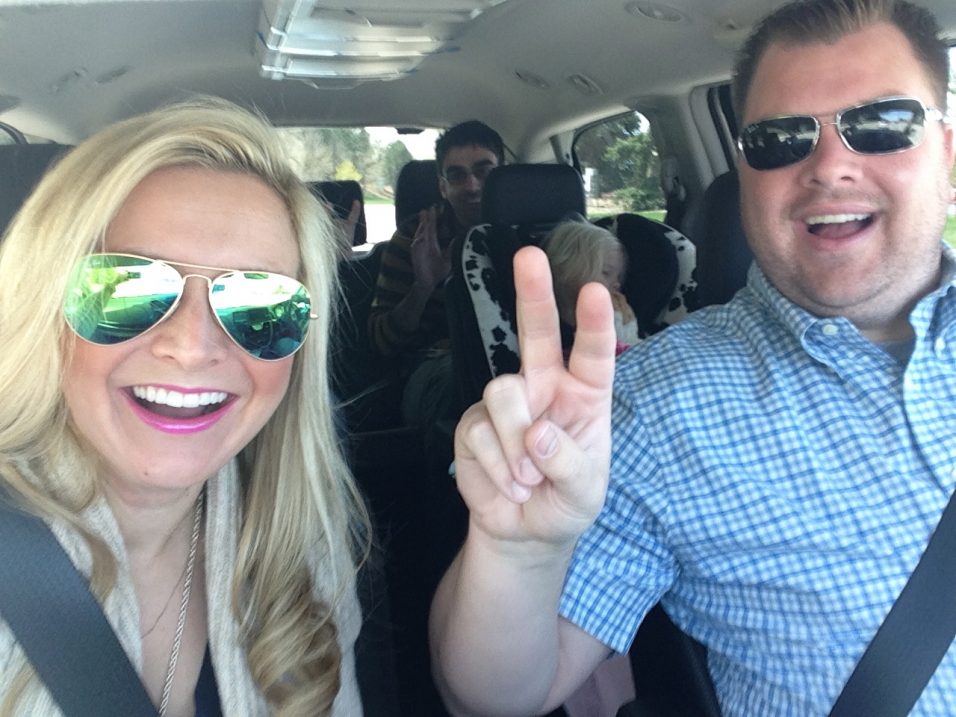 I got see to one of my best friends for lunch on Friday at one of my favorite places!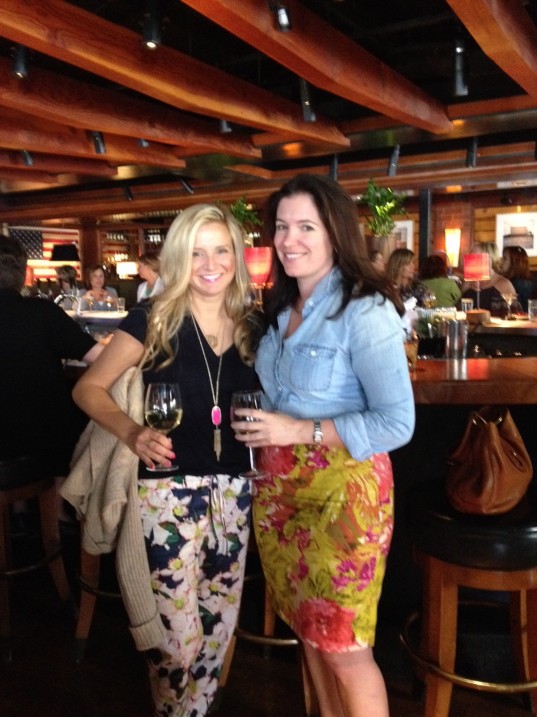 This is hands down my favorite salad ever. . You can find my copycat Macho Salad recipe, here.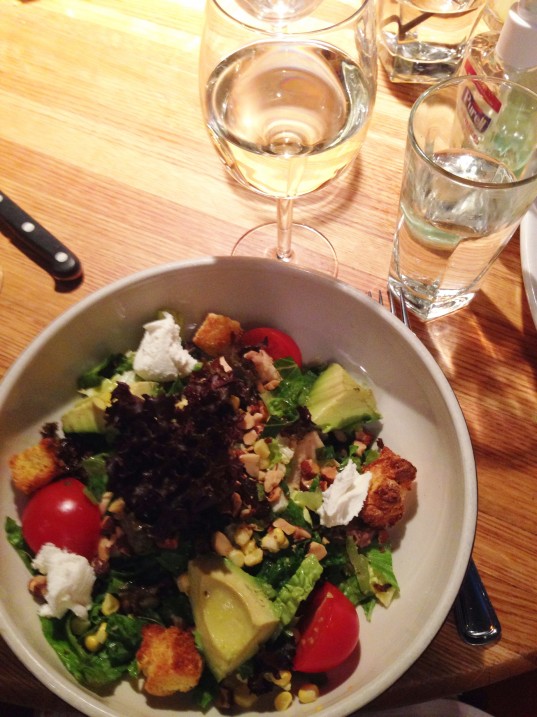 After a super busy day, we headed over to the church for the wedding rehearsal!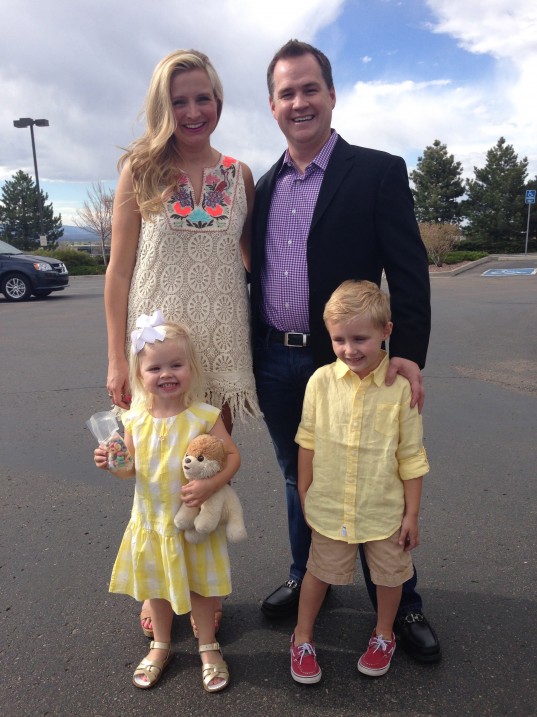 My dress // Reagan's dress // Reagan's sandals // Teddy's shirt // Teddy's Shoes
We got some quality time with the cousins! So much fun!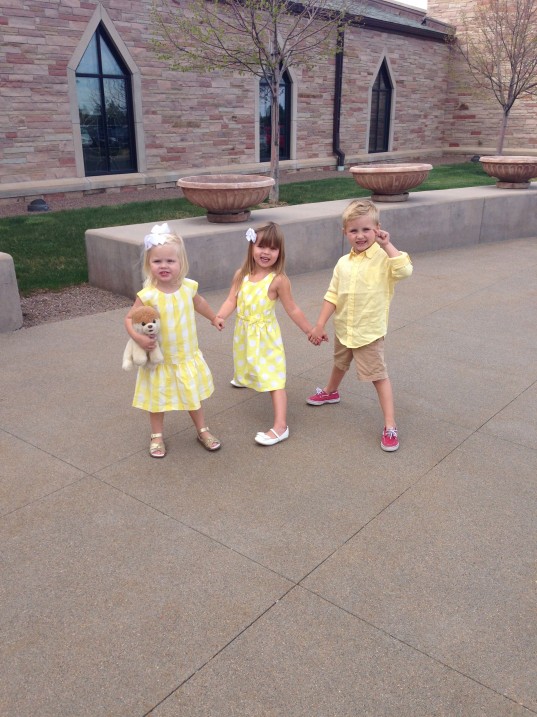 Practicing for the big day!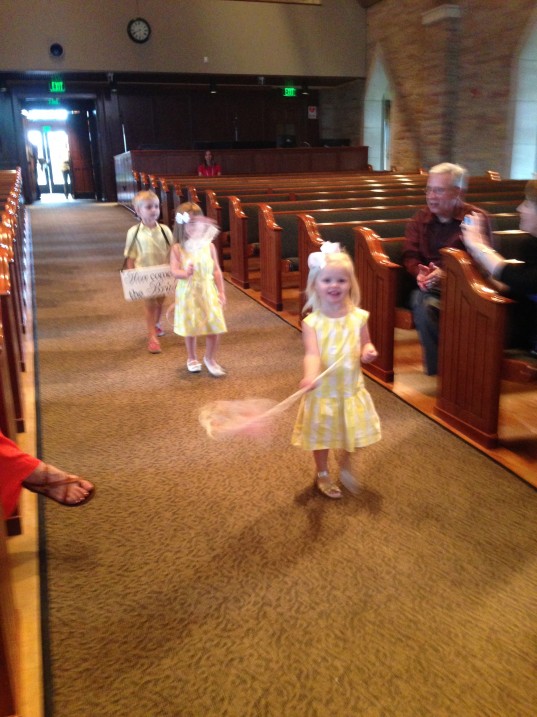 We got to spend a lot of time with Aunt Justine! We have been best friends for at least 12 years now! We met working at Starbucks many moons ago! She is another favorite of the little presidents!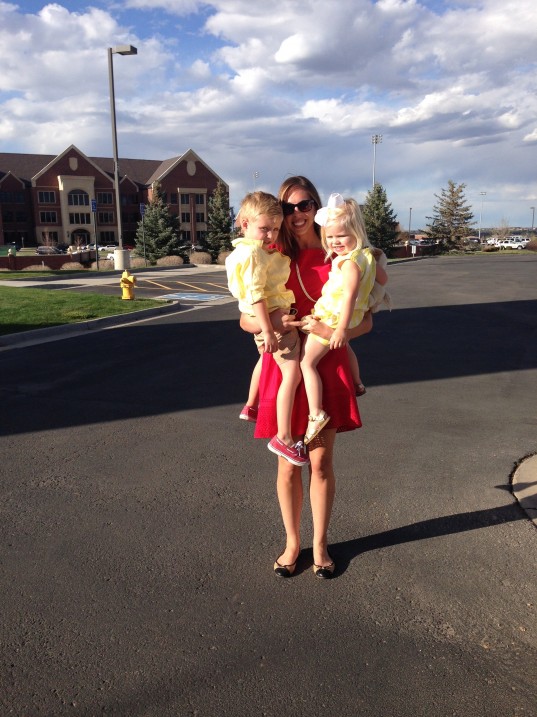 The day of the wedding flew by! We had a big lunch out with some cocktails! It was so fun!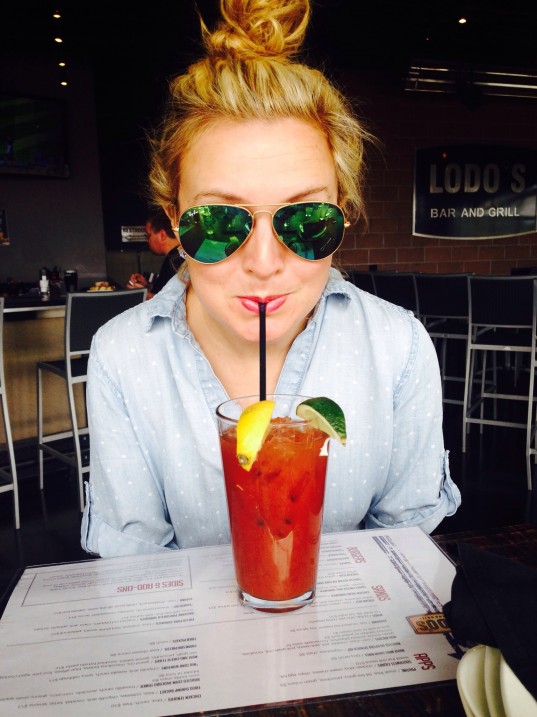 The Tedster sported his "ring security" shirt that day! He's showing his "muscles!"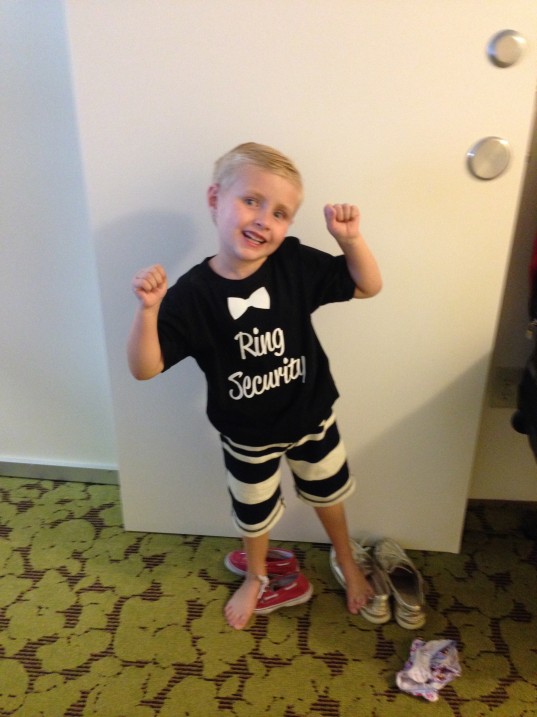 We got all fancied up and headed back to the church! My dress is Trina Turk circa 2009. It's one of my all time favorite dresses! It's such a rare treat that we are all fancied up, so we took a lot of pictures…the little presidents were thrilled. Ha!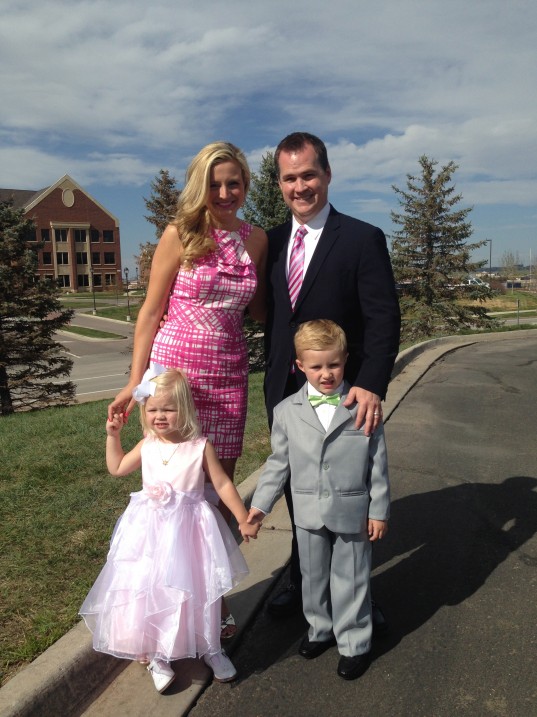 A fam bam pic! We are super excited to add another sib to the group!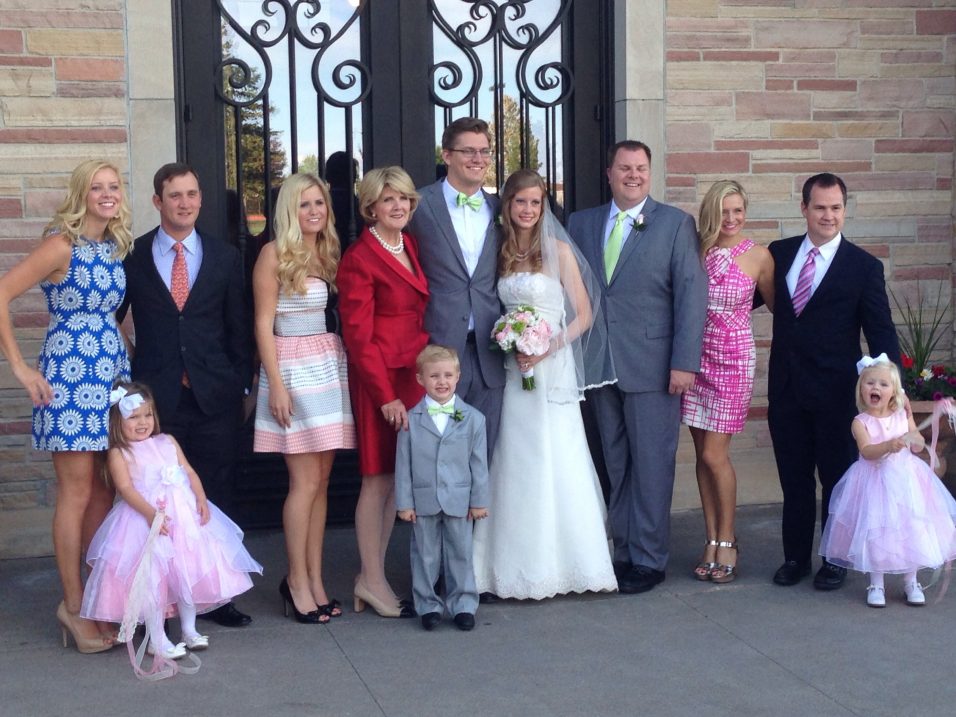 The bride and groom with the ringman and flower girls!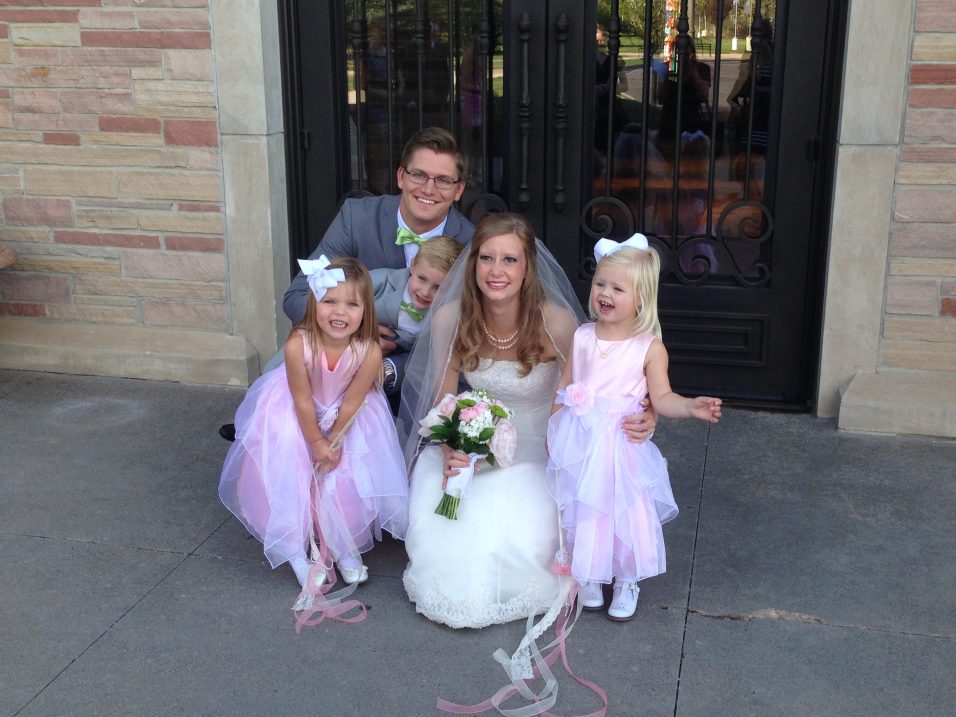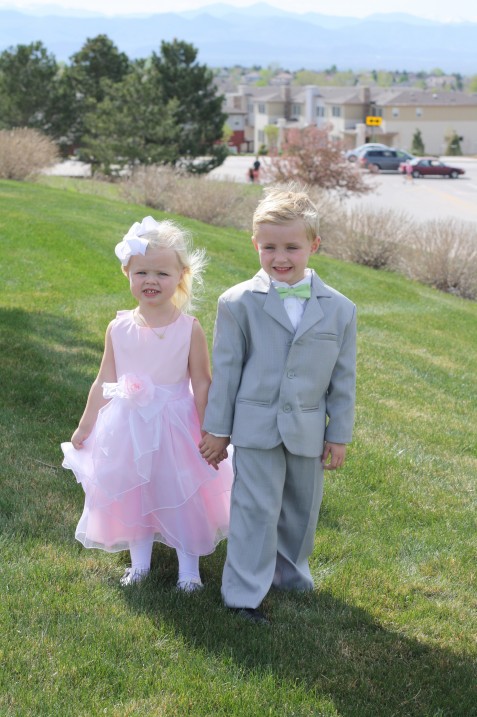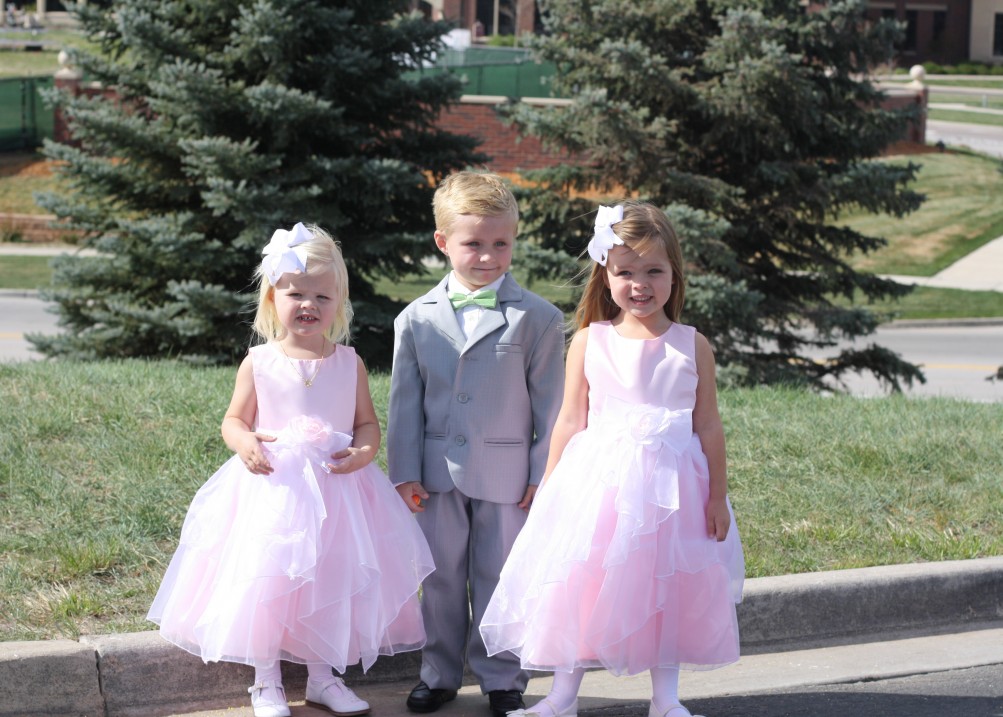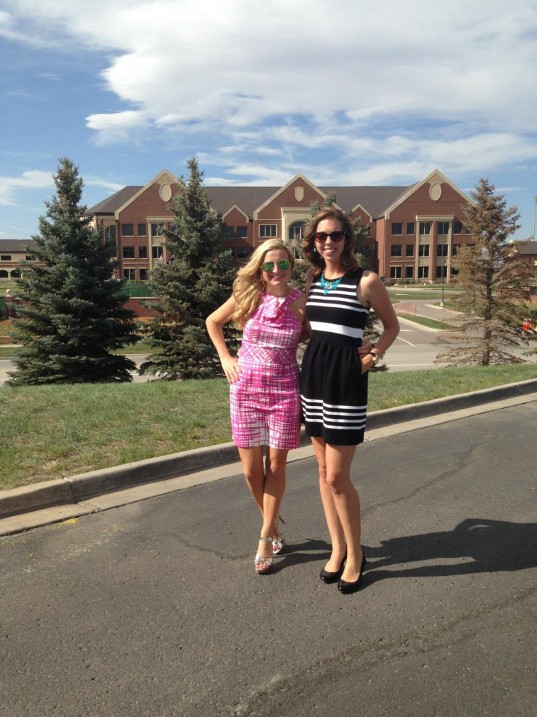 Here are a few from the reception! Teddy took a bunch with his instax mini, so I am hoping to show those at some point soon too!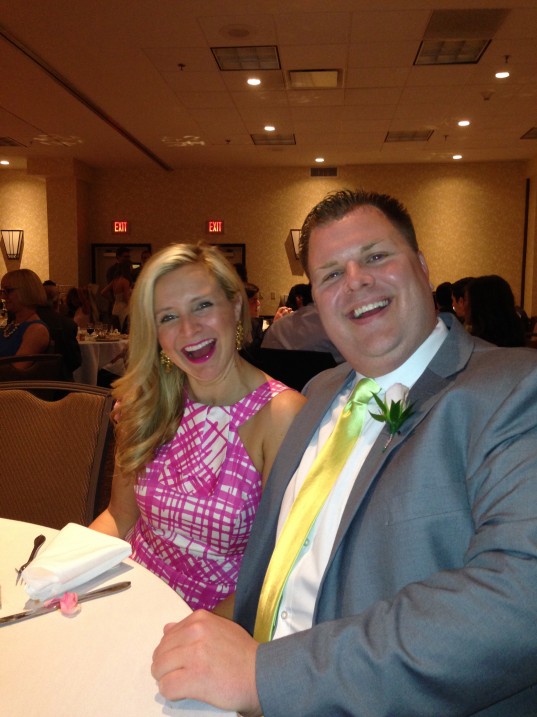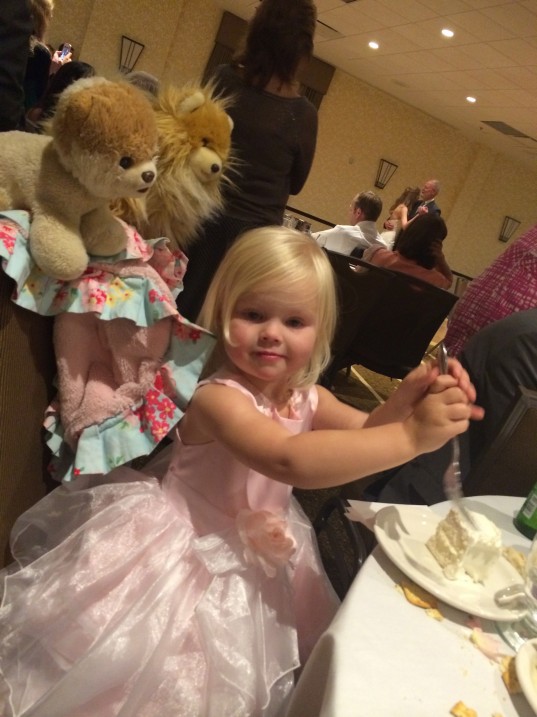 All in all it was a super FUN weekend celebrating my little bro and his new bride!! We all had a blast!!