Happy Wednesday, friends! It's finally here, the recent reads from August! As always I added the back blurb so you can get a feel for the story within. If you've read any of these let me know which one(s) and your thoughts in the comments, what I read in August consisted of lots of Elin Hilderbrand books! If you have a book recommendation, please let me know! I'm always on the lookout for new books to read.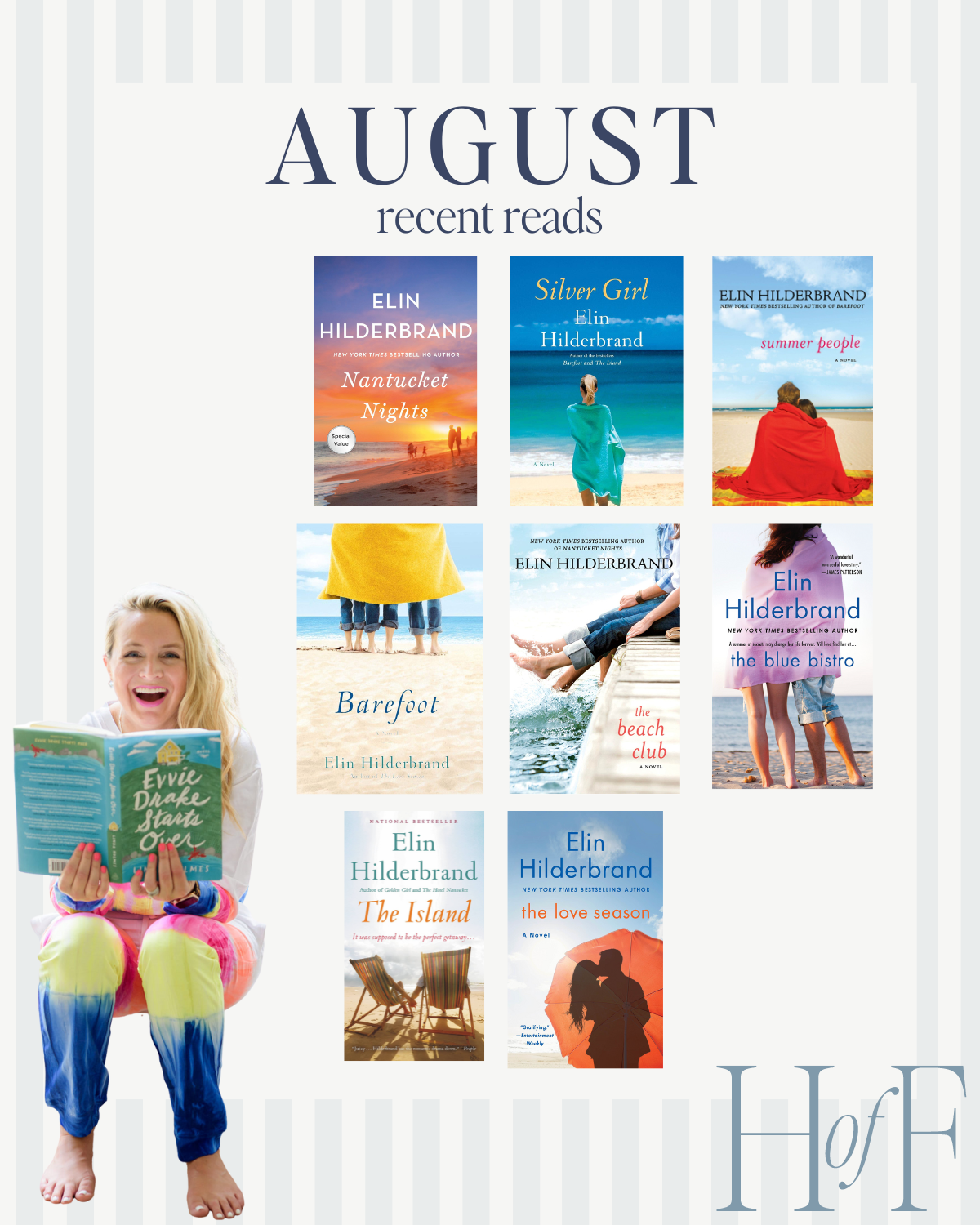 SHOP THE BOOKS
ONE | TWO | THREE | FOUR | FIVE | SIX | SEVEN | EIGHT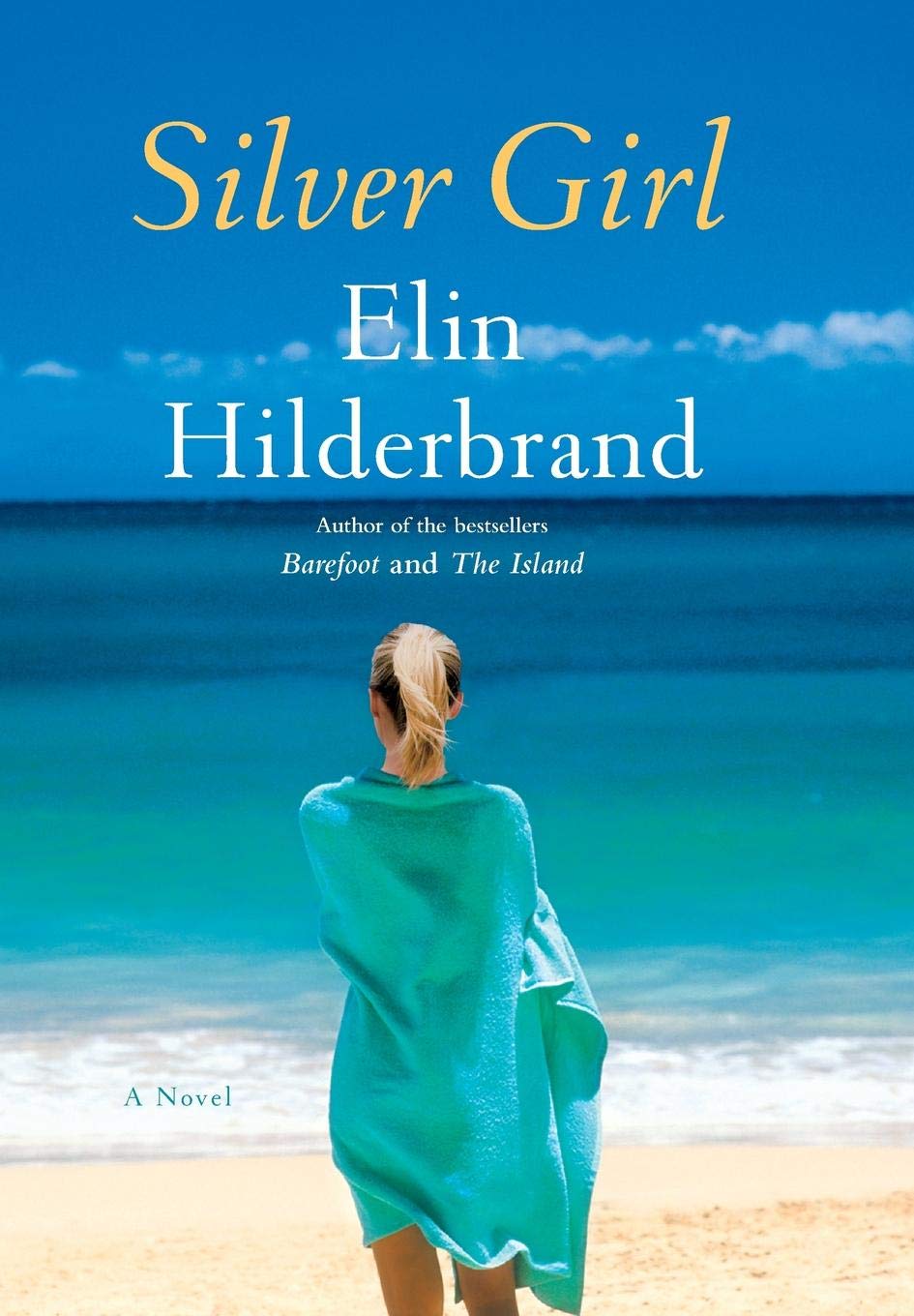 SILVER GIRL

Desperate and facing homelessness, Meredith receives a call from her old best friend, Constance Flute. Connie's had recent worries of her own, and the two depart for a summer on Nantucket in an attempt to heal. But the island can't offer complete escape, and they're plagued by new and old troubles alike. When Connie's brother Toby — Meredith's high school boyfriend — arrives, Meredith must reconcile the differences between the life she is leading and the life she could have had.
THE ISLAND

Birdie Cousins has thrown herself into the details of her daughter Chess's lavish wedding, from the floating dance floor in her Connecticut back yard to the color of the cocktail napkins. Like any mother of a bride-to-be, she is weathering the storms of excitement and chaos, tears and joy. But Birdie, a woman who prides herself on preparing for every possibility, could never have predicted the late-night phone call from Chess, abruptly announcing that she's cancelled her engagement.
It's only the first hint of what will be a summer of upheavals and revelations. Before the dust has even begun to settle, far worse news arrives, sending Chess into a tailspin of despair. Reluctantly taking a break from the first new romance she's embarked on since the recent end of her 30-year marriage, Birdie circles the wagons and enlists the help of her younger daughter Tate and her own sister India. Soon all four are headed for beautiful, rustic Tuckernuck Island, off the coast of Nantucket, where their family has summered for generations. No phones, no television, no grocery store – a place without distractions where they can escape their troubles. But throw sisters, daughters, ex-lovers, and long-kept secrets onto a remote island, and what might sound like a peaceful getaway becomes much more. Before summer has ended, dramatic truths are uncovered, old loves are rekindled, and new loves make themselves known.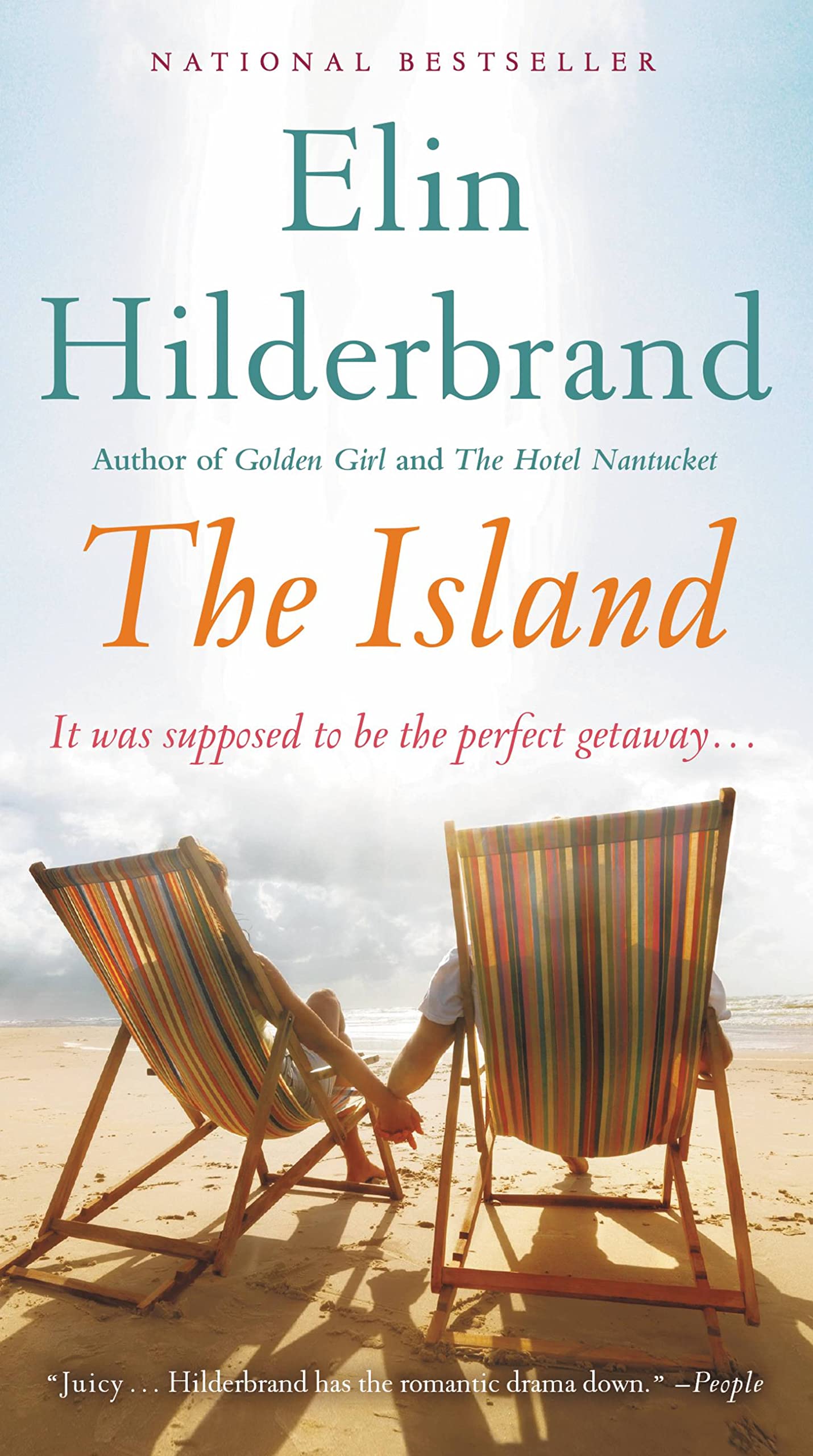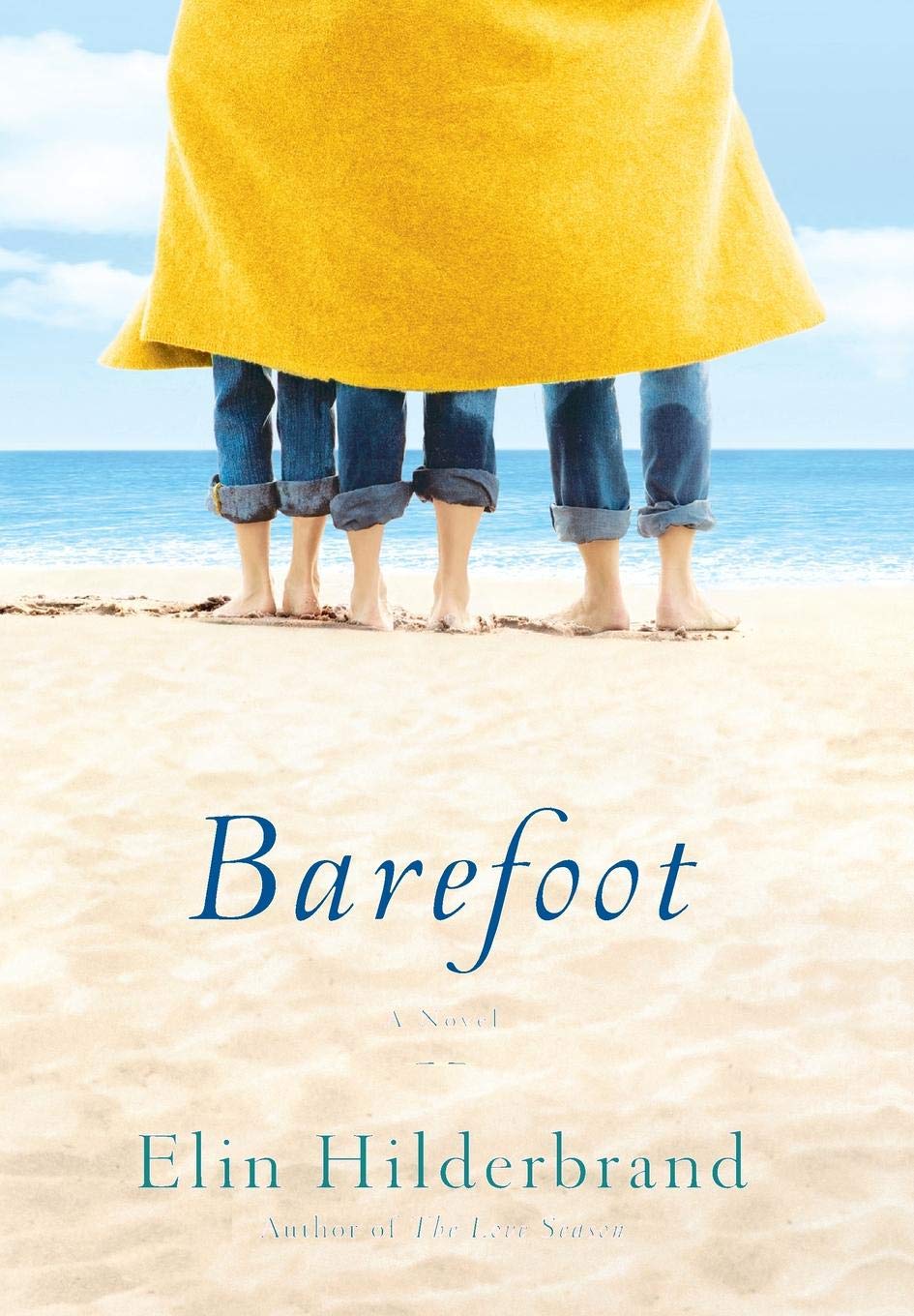 BAREFOOT

Three women—burdened with small children, unwieldy straw hats, and some obvious emotional issues—tumble onto the Nantucket airport tarmac one hot June day. Vicki is trying to sort through the news that she has a serious illness. Her sister, Brenda, has just left her job after being caught in an affair with a student. And their friend Melanie, after seven failed in vitro attempts, is pregnant at last—but only after learning that her husband is having an affair. They have come to escape, enjoy the sun, and relax in Nantucket's calming air. But into the house, into their world, steps twenty-two-year-old Josh Flynn.
THE LOVE SEASON

It's a hot August Saturday on Nantucket Island. Over the course of the next 24 hours, two lives will be transformed forever.
Marguerite Beale, former chef of culinary hot spot Les Parapluies, has been out of the public eye for over a decade. This all changes with a phone call from Marguerite's goddaughter, Renata Knox.
Marguerite has not seen Renata since the death of Renata's mother, Candace Harris Knox, fourteen years earlier. And now that Renata is on Nantucket visiting the family of her new fiancé, she takes the opportunity, against her father's wishes, to contact Marguerite in hopes of learning the story of her mother's life–and death.
But the events of the day spiral hopelessly out of control for both women, and nothing ends up as planned.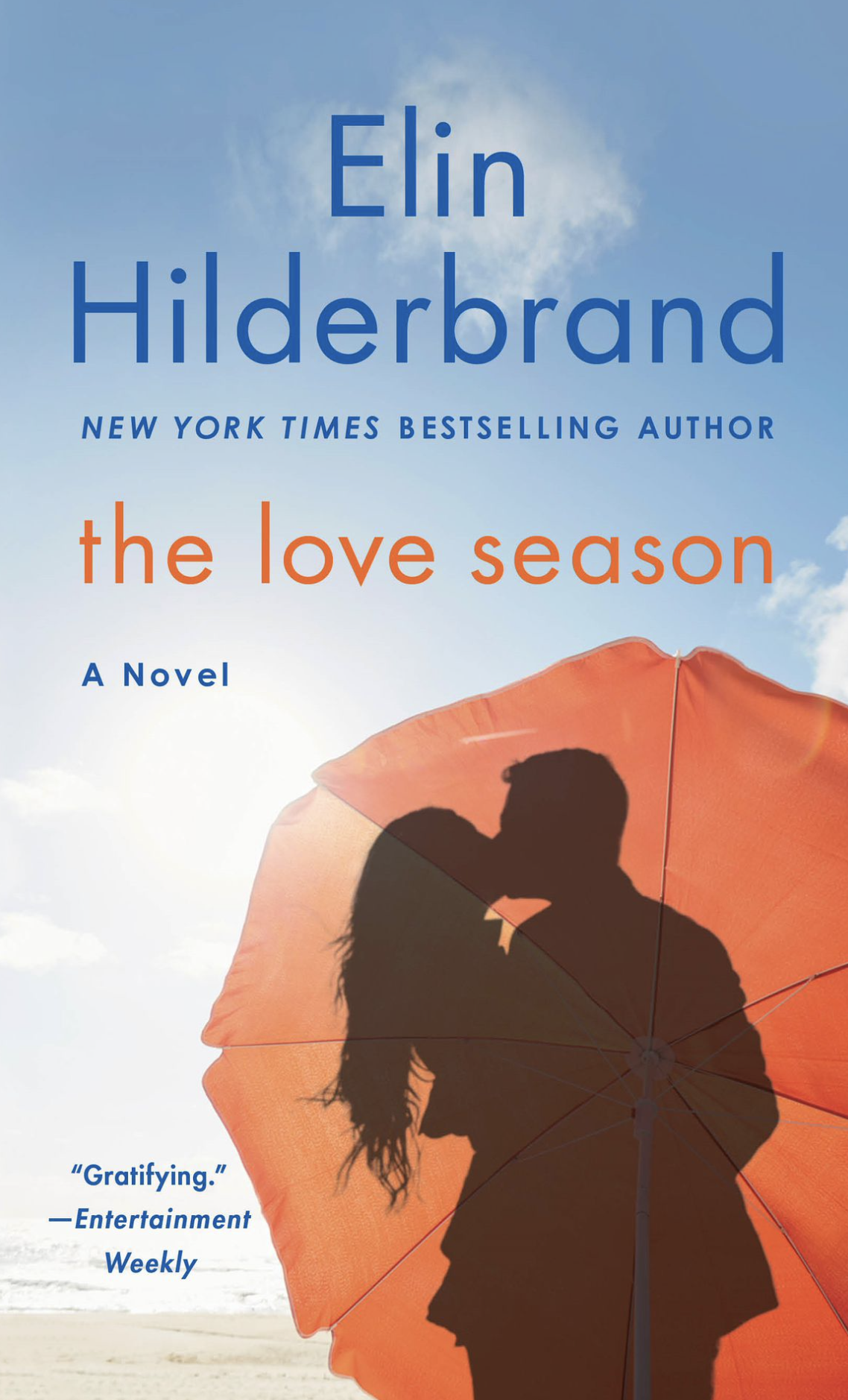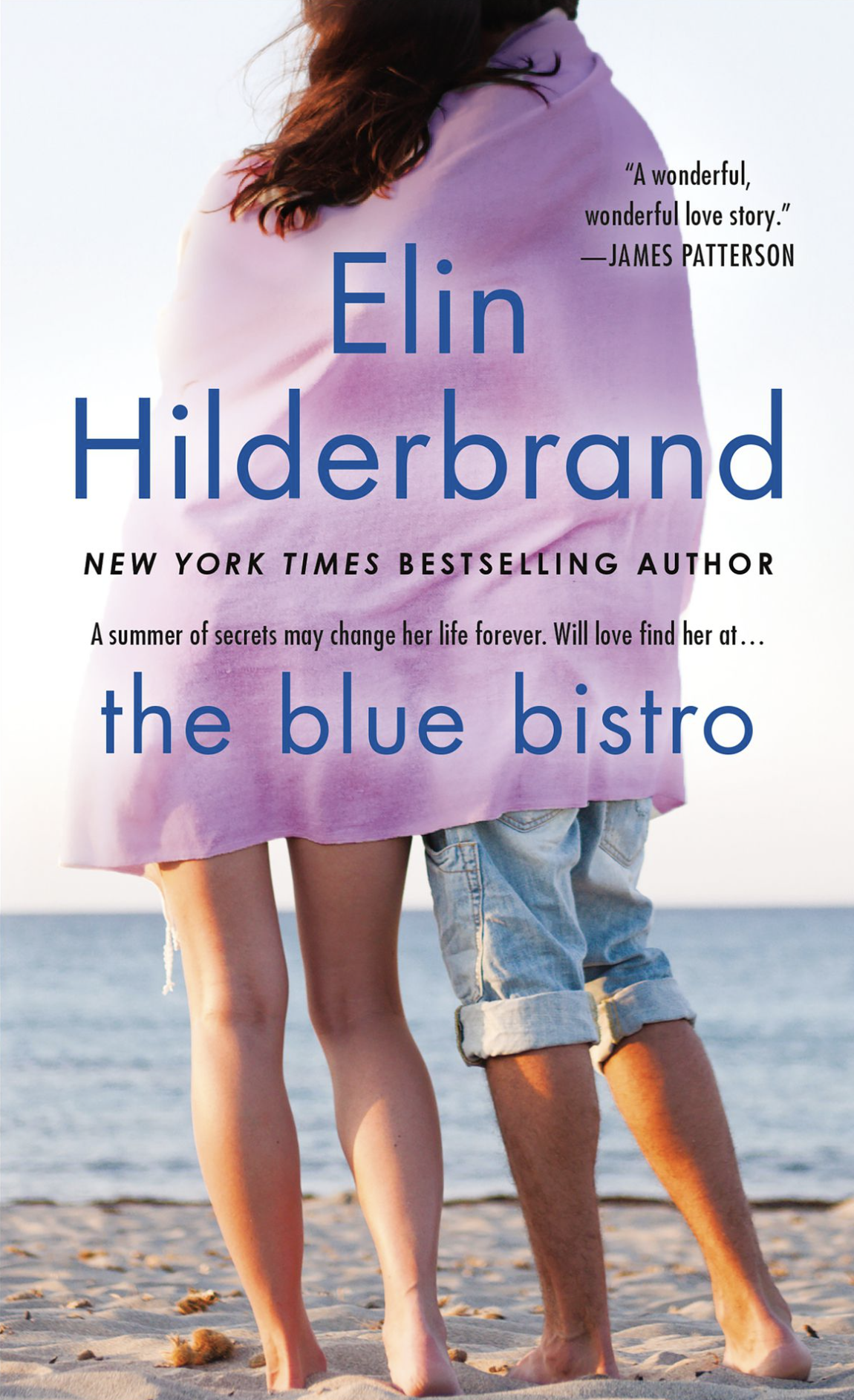 THE BLUE BISTRO

Adrienne Dealey has spent the past six years working for hotels in exotic resort towns. This summer she has decided to make Nantucket home. Left flat broke by her ex-boyfriend, she is desperate to earn some fast money. When the desirable Thatcher Smith, owner of Nantucket's hottest restaurant, is the only one to offer her a job, she wonders if she can get by with no restaurant experience. Thatcher gives Adrienne a crash course in the business…and they share an instant attraction. But there is a mystery about their situation: what is it about Fiona, the Blue Bistro's chef, that captures Thatcher's attention again and again? And why does such a successful restaurant seem to be in its final season before closing its doors for good? Despite her uncertainty, Adrienne must decide whether to open her heart for the first time, or move on, as she always does.
Mack Petersen, manager of the hotel, has been working at The Beach Club for 12 summers. Only this summer is different. His boss, the owner of the hotel, Bill Elliot, shows up in the spring with a new set of demands. His girlfriend Maribel is pressing Mack to get married and Vance, the African-American bellman, who has hated Mack since the day Mack stole his job 12 years ago, threatens him in a deadly scene. Mack knows something's got to give.
Love O'Donnell, the new front desk person straight from the slopes of Aspen, is desperately searching for a stranger to father her child. The bellman, Jem Crandall, who posed as Mr. November in his college calendar, is on his way to LA to break into agenting, until he falls in love with Maribel. Emotions are at a peak when a hurricane threatens to wash away The Beach Club and all it stands for.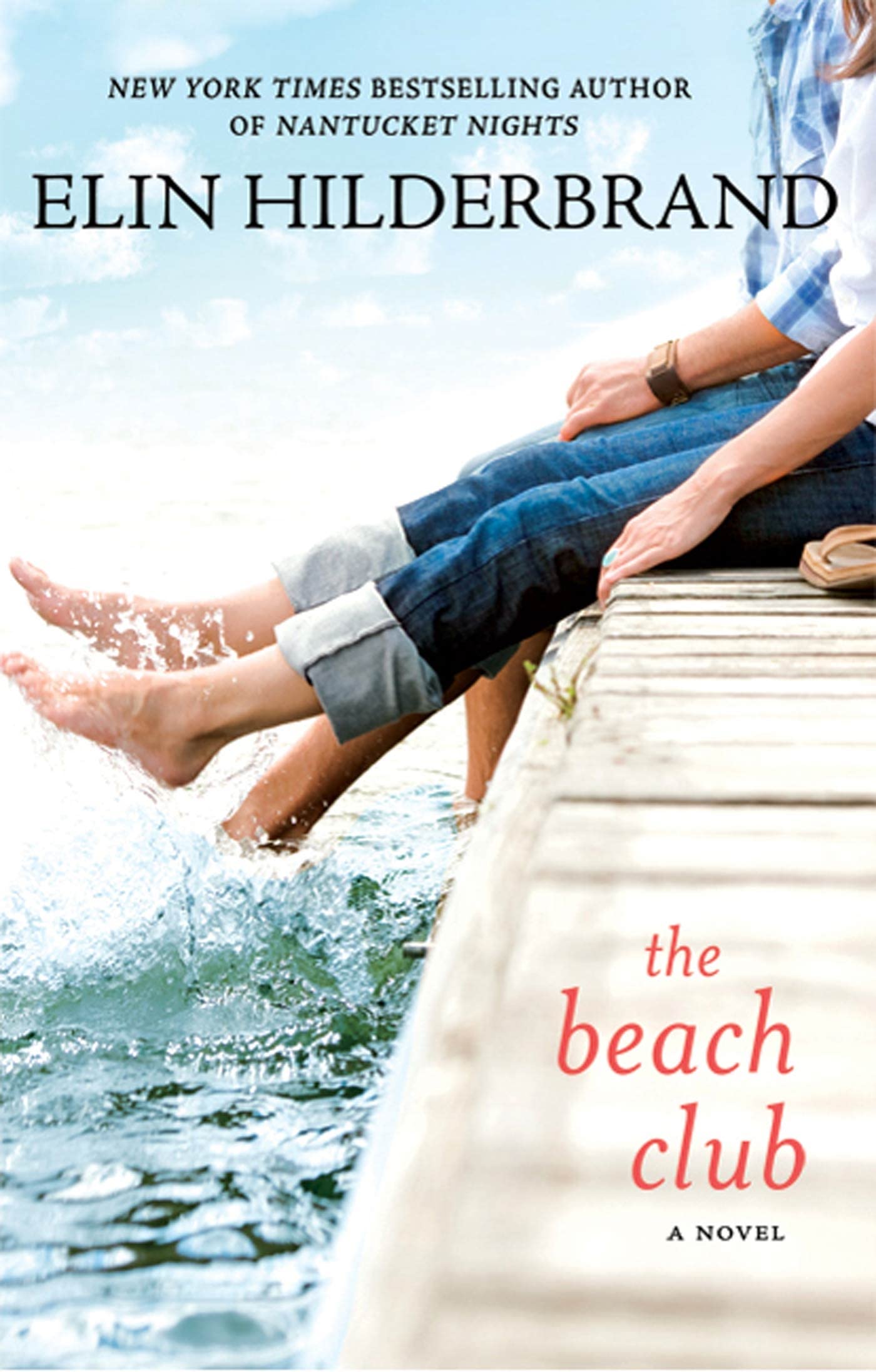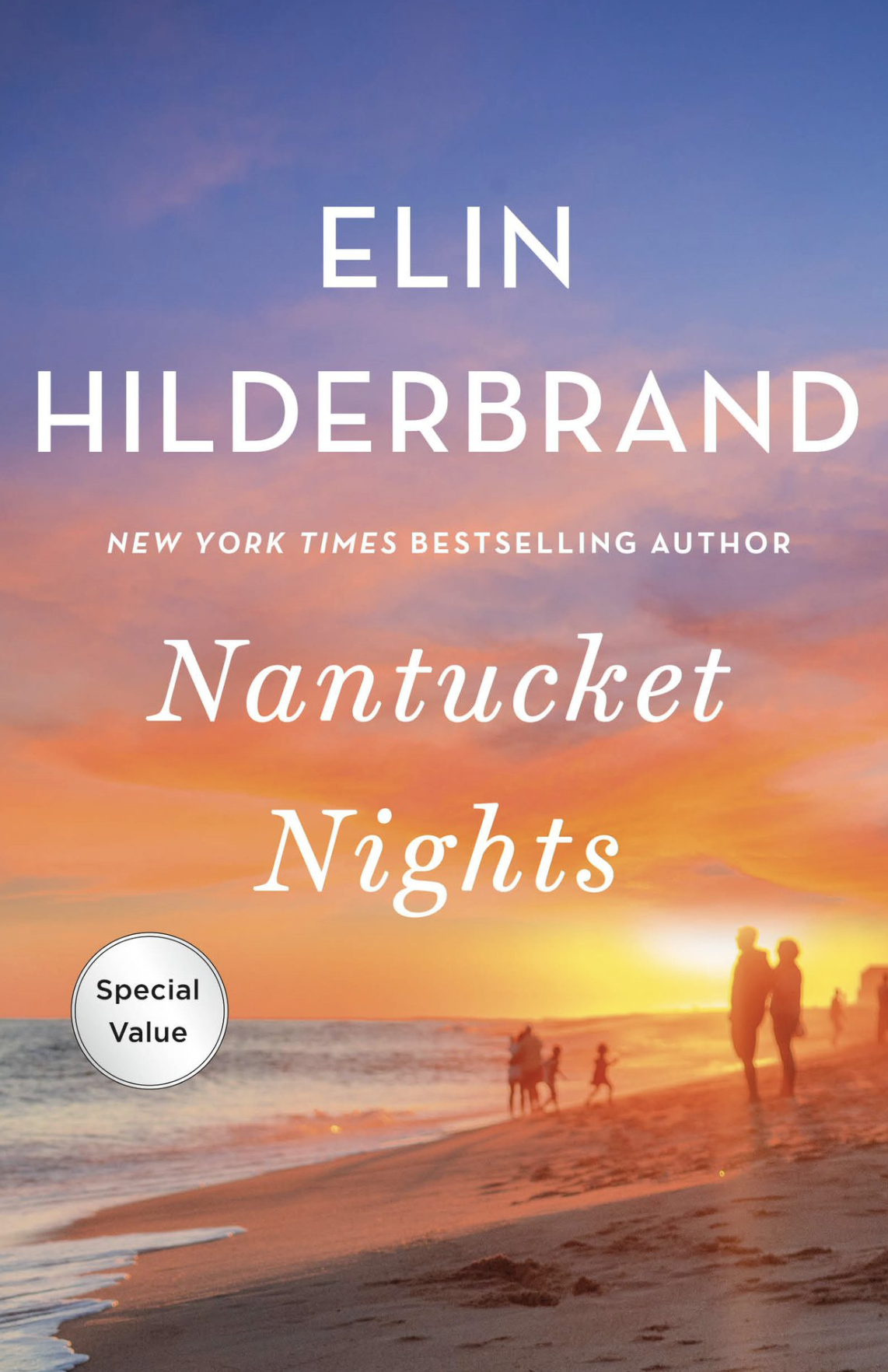 NANTUCKET NIGHTS

For 20 years, Kayla, Antoinette and Val have performed their own special summer ritual. Once a year, the old friends put aside their daily, separate lives to drink champagne, swap stories and swim naked under the Nantucket stars. But on one of those bonding nights, one of their trio swims out from the shore and doesn't return. After the surviving friends emerge from their grief, they realize that the repercussions of their loss go far beyond their little circle, and they begin to uncover layers of secrets–and their connections to each other–that were never revealed on the beach. What has made their friendship strong now has the power to destroy–their marriages, families, even themselves, in Elin Hilderbrand's Nantucket Nights.
Every summer the Newton family retreats to their beloved home on Nantucket for three months of sunshine, cookouts, and bonfires on the beach. But this summer will not be like any other. When Arch Newton, a prominent New York attorney, dies in a plane crash on his way home from a business trip, his beautiful widow, Beth, can barely keep things together. Above all, though, she decides that she must continue the family tradition of going to Nantucket, and at the same time fulfill a promise that Arch made before he died.
Beth invites Marcus, the son of Arch's final and most challenging client, to spend the summer with her and her teenage twins, Winnie and Garrett, who have mixed reactions to sharing their special summer place with this stranger. Always a place of peace before, Nantucket becomes the scene of roiling emotions and turbulent passions as Marcus, Winnie, and Garrett learn about loss, first love, and betrayal. And when they stumble upon a shocking secret from Beth's past, they must keep it from destroying the family they've been trying so hard to heal.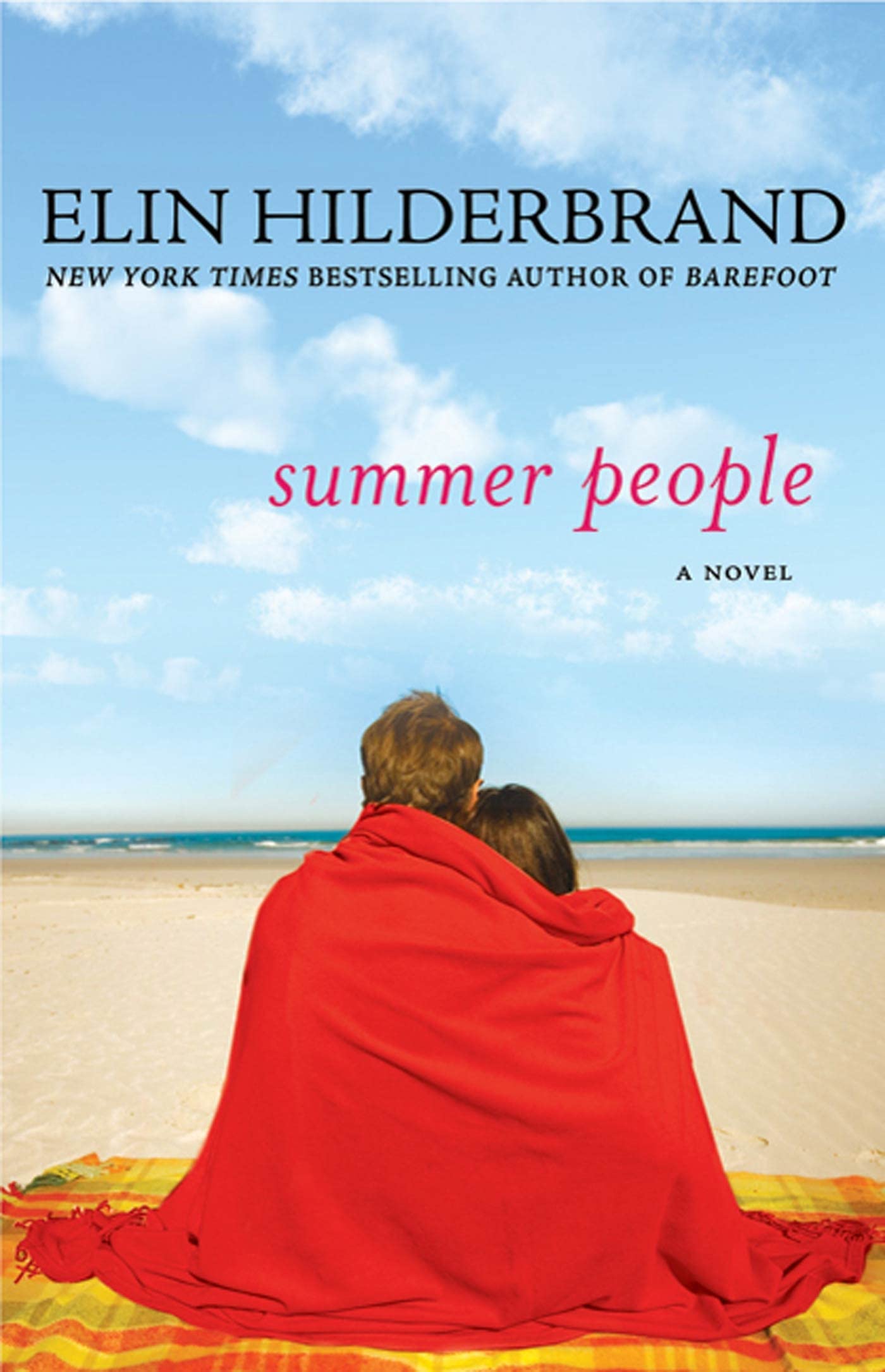 All descriptions are pulled from the amazon link
Which one(s) did you put on your reading list?!
If you enjoyed this list of books from what I read in August, then you should check out the Virtual Book Club tab for all my book recommendations!
Let me know in a comment below what you're currently reading! I'm always looking for a good book.
Have a fab day friends! xoxo