Happy Thursday friends! My favorite out of the July picks is The Newcomer. These should all be on your reading list but if they are not and you only want one, I recommend The Newcomer! Here's What I Read in July with the back blurb so you can get a feel for the story within.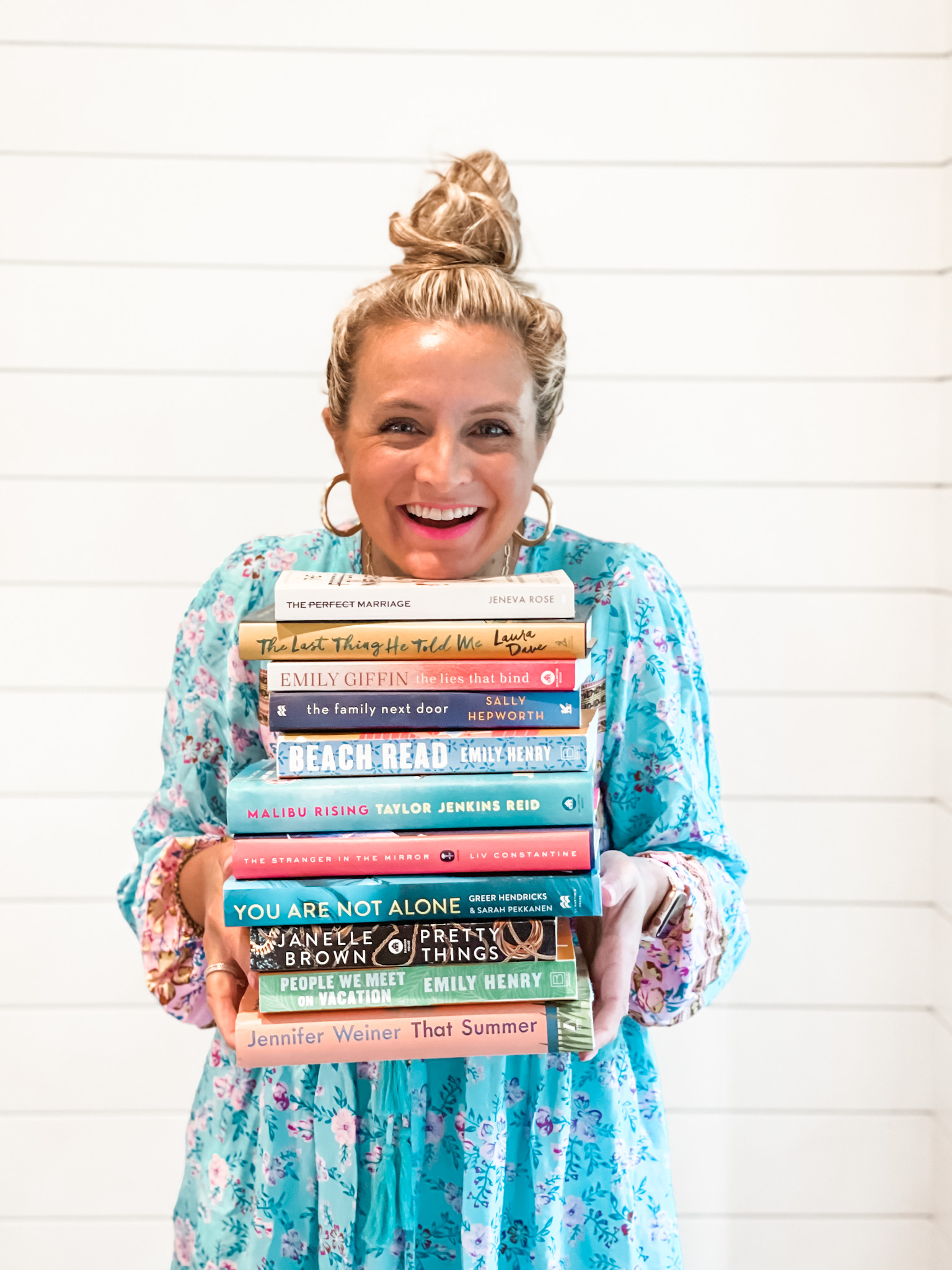 EARRINGS | DRESS | WATCH BAND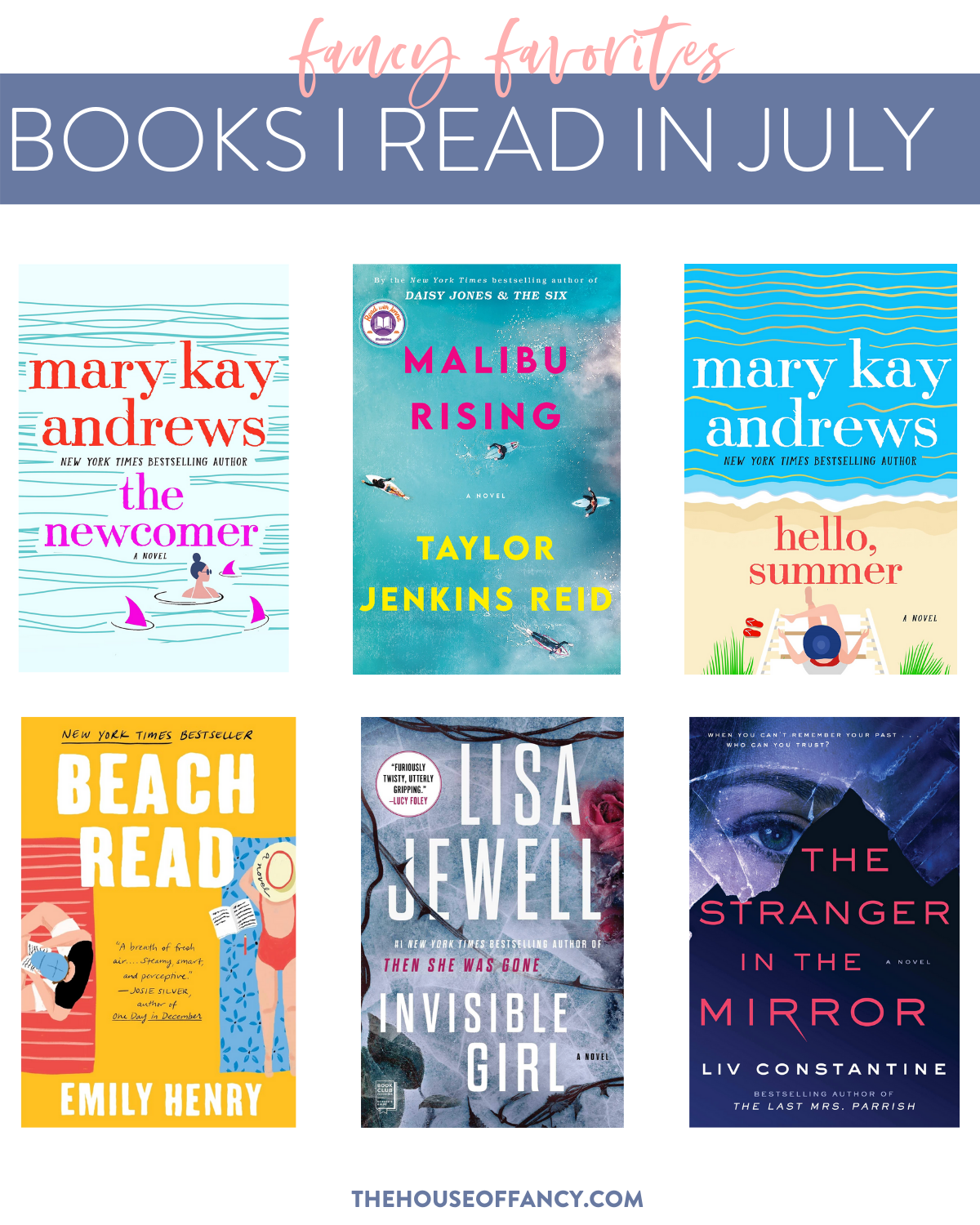 ONE | TWO | THREE | FOUR | FIVE | SIX

The Newcomer

After she discovers her sister Tanya dead on the floor of her fashionable New York City townhouse, Letty Carnahan is certain she knows who did it: Tanya's ex; sleazy real estate entrepreneur Evan Wingfield. Even in the grip of grief and panic Letty heeds her late sister's warnings: "If anything bad happens to me―it's Evan. Promise me you'll take Maya and run. Promise me."
With a trunkful of emotional baggage…
So Letty grabs her sister's Mercedes and hits the road with her wailing four-year-old niece Maya. Letty is determined to out-run Evan and the law, but run to where? Tanya, a woman with a past shrouded in secrets, left behind a "go-bag" of cash and a big honking diamond ring―but only one clue: a faded magazine story about a sleepy mom-and-pop motel in a Florida beach town with the improbable name of Treasure Island. She sheds her old life and checks into an uncertain future at The Murmuring Surf Motel.
The No Vacancy sign is flashing & the sharks are circling…
And that's the good news. Because The Surf, as the regulars call it, is the winter home of a close-knit flock of retirees and snowbirds who regard this odd-duck newcomer with suspicion and down-right hostility. As Letty settles into the motel's former storage room, she tries to heal Maya's heartache and unravel the key to her sister's shady past, all while dodging the attention of the owner's dangerously attractive son Joe, who just happens to be a local police detective. Can Letty find romance as well as a room at the inn―or will Joe betray her secrets and put her behind bars? With danger closing in, it's a race to find the truth and right the wrongs of the past.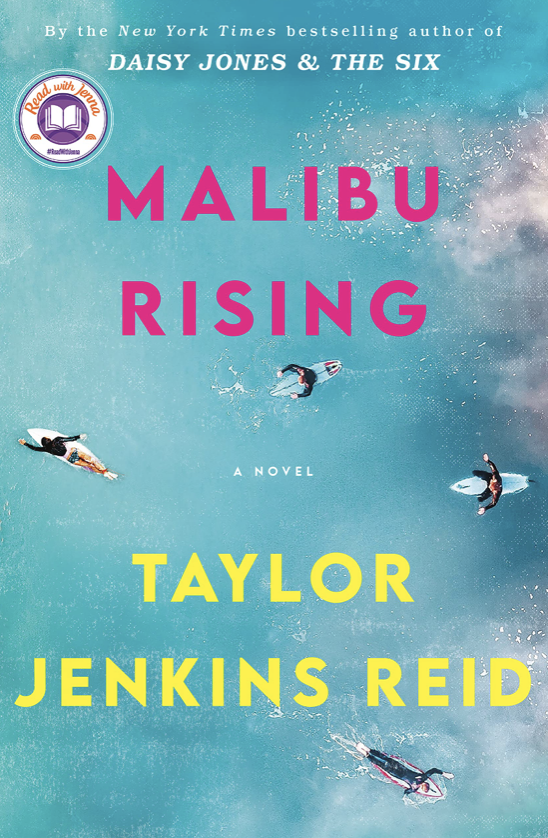 Malibu Rising

Malibu: August 1983. It's the day of Nina Riva's annual end-of-summer party, and anticipation is at a fever pitch. Everyone wants to be around the famous Rivas: Nina, the talented surfer and supermodel; brothers Jay and Hud, one a championship surfer, the other a renowned photographer; and their adored baby sister, Kit. Together the siblings are a source of fascination in Malibu and the world over—especially as the offspring of the legendary singer Mick Riva.
The only person not looking forward to the party of the year is Nina herself, who never wanted to be the center of attention, and who has also just been very publicly abandoned by her pro tennis player husband. Oh, and maybe Hud—because it is long past time for him to confess something to the brother from whom he's been inseparable since birth.
Jay, on the other hand, is counting the minutes until nightfall, when the girl he can't stop thinking about promised she'll be there.
And Kit has a couple secrets of her own—including a guest she invited without consulting anyone.
By midnight the party will be completely out of control. By morning, the Riva mansion will have gone up in flames. But before that first spark in the early hours before dawn, the alcohol will flow, the music will play, and the loves and secrets that shaped this family's generations will all come rising to the surface.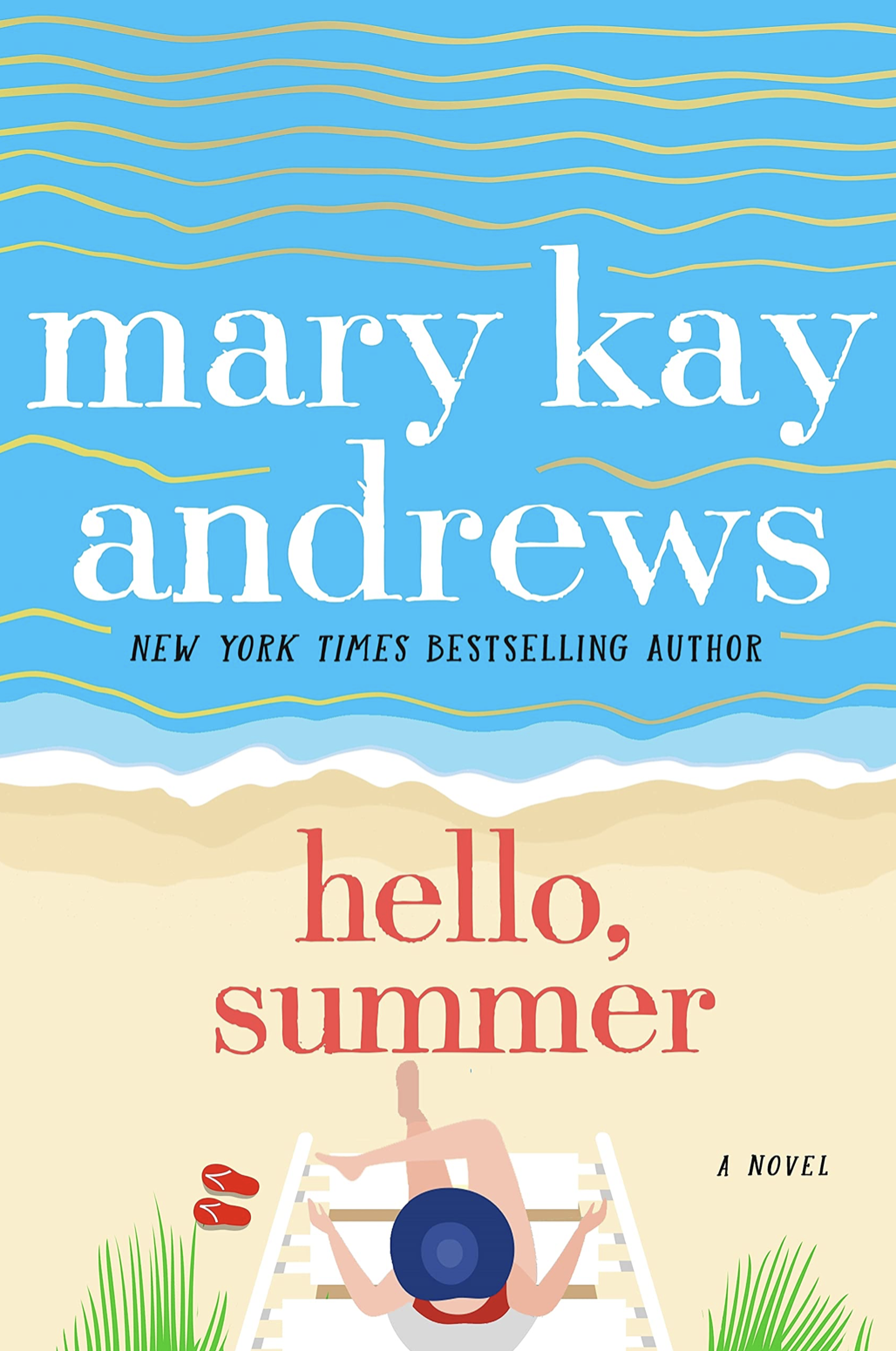 Hello, Summer

Conley Hawkins left her family's small town newspaper, The Silver Bay Beacon, in the rearview mirror years ago. Now a star reporter for a big-city paper, Conley is exactly where she wants to be and is about to take a fancy new position in Washington, D.C. Or so she thinks.
For small town scandals…
When the new job goes up in smoke, Conley finds herself right back where she started, working for her sister, who is trying to keep The Silver Bay Beaconafloat―and she doesn't exactly have warm feelings for Conley. Soon she is given the unenviable task of overseeing the local gossip column, "Hello, Summer."
And big-time secrets.
Then Conley witnesses an accident that ends in the death of a local congressman―a beloved war hero with a shady past. The more she digs into the story, the more dangerous it gets. As an old heartbreaker causes trouble and a new flame ignites, it soon looks like their sleepy beach town is the most scandalous hotspot of the summer.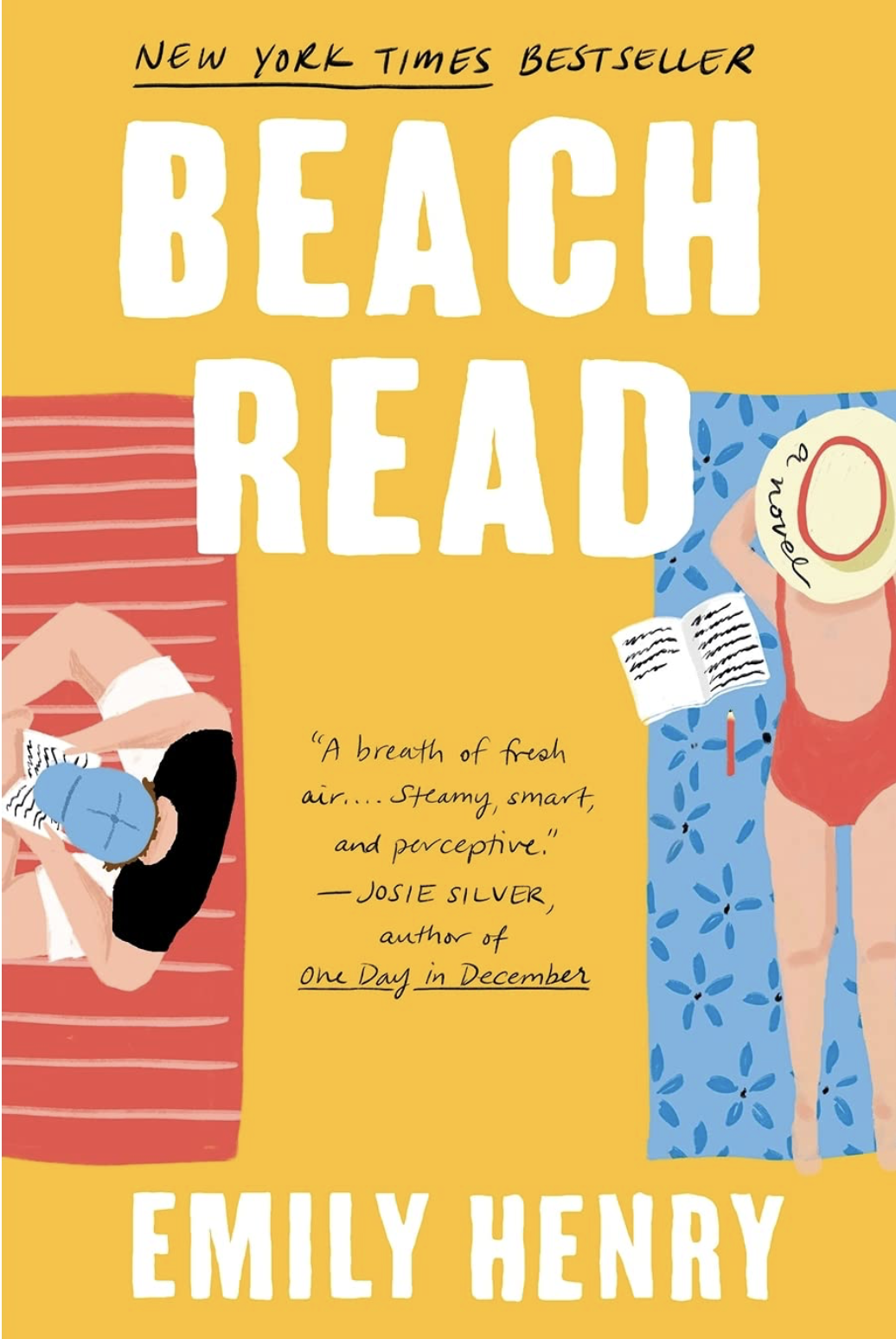 Beach Read

Augustus Everett is an acclaimed author of literary fiction. January Andrews writes bestselling romance. When she pens a happily ever after, he kills off his entire cast.
They're polar opposites.
In fact, the only thing they have in common is that for the next three months, they're living in neighboring beach houses, broke, and bogged down with writer's block.
Until, one hazy evening, one thing leads to another and they strike a deal designed to force them out of their creative ruts: Augustus will spend the summer writing something happy, and January will pen the next Great American Novel. She'll take him on field trips worthy of any rom-com montage, and he'll take her to interview surviving members of a backwoods death cult (obviously). Everyone will finish a book and no one will fall in love. Really.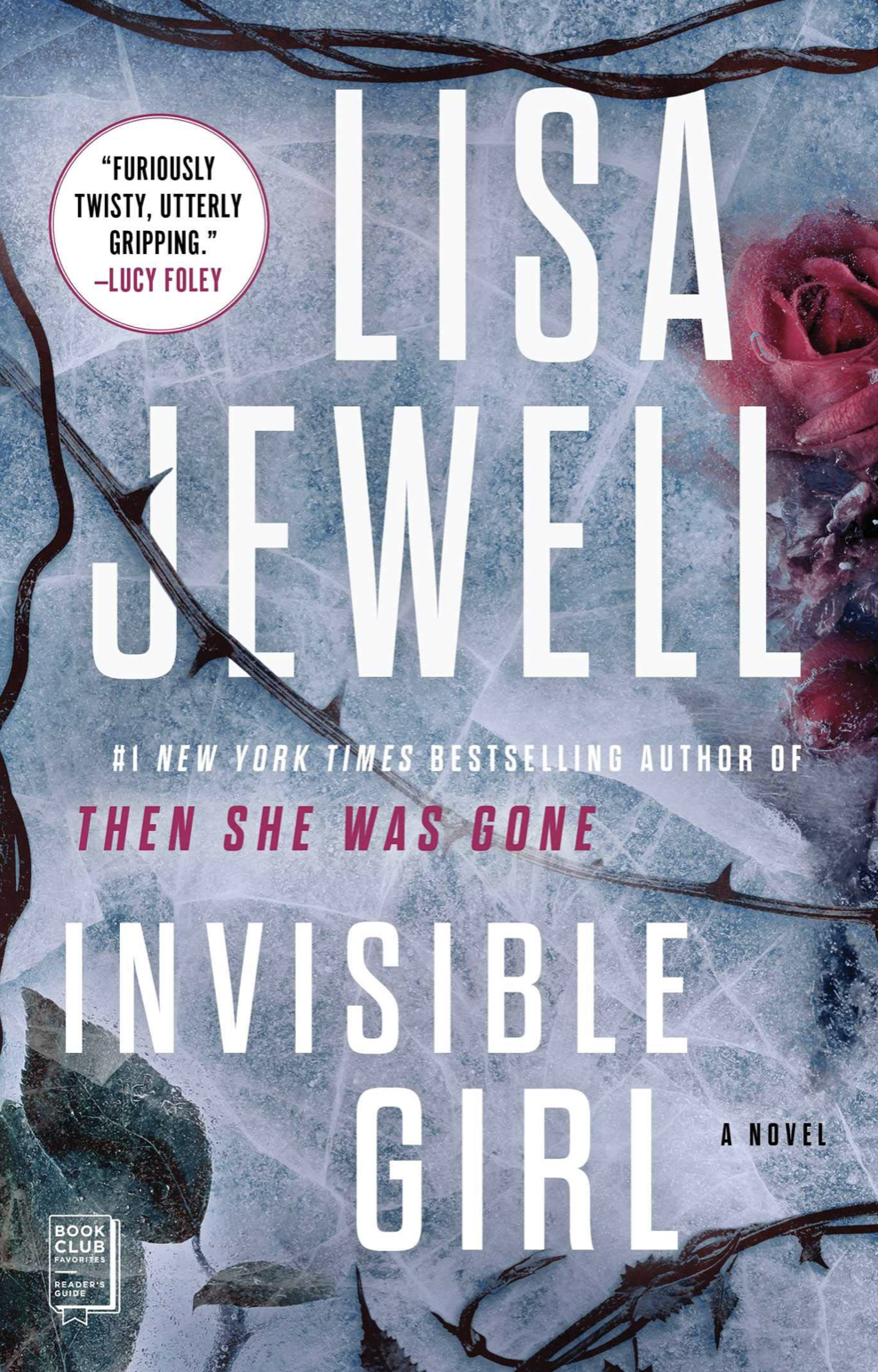 Invisible Girl

Young Saffyre Maddox spent three years under the care of renowned child psychologist Roan Fours. When Dr. Fours decides their sessions should end, Saffyre feels abandoned. She begins looking for ways to connect with him, from waiting outside his office to walking through his neighborhood late at night. She soon learns more than she ever wanted to about Roan and his deceptively perfect family life. On a chilly Valentine's night, Saffyre will disappear, taking any secrets she has learned with her.
Owen Pick's life is falling apart. In his thirties and living in his aunt's spare bedroom, he has just been suspended from his job as a teacher after accusations of sexual misconduct—accusations he strongly denies. Searching for professional advice online, he is inadvertently sucked into the dark world of incel forums, where he meets a charismatic and mysterious figure.
Owen lives across the street from the Fours family. The Fours have a bad feeling about their neighbor; Owen is a bit creepy and suspect and their teenaged daughter swears he followed her home from the train station one night. Could Owen be responsible? What happened to the beautiful missing Saffyre, and does her disappearance truly connect them all?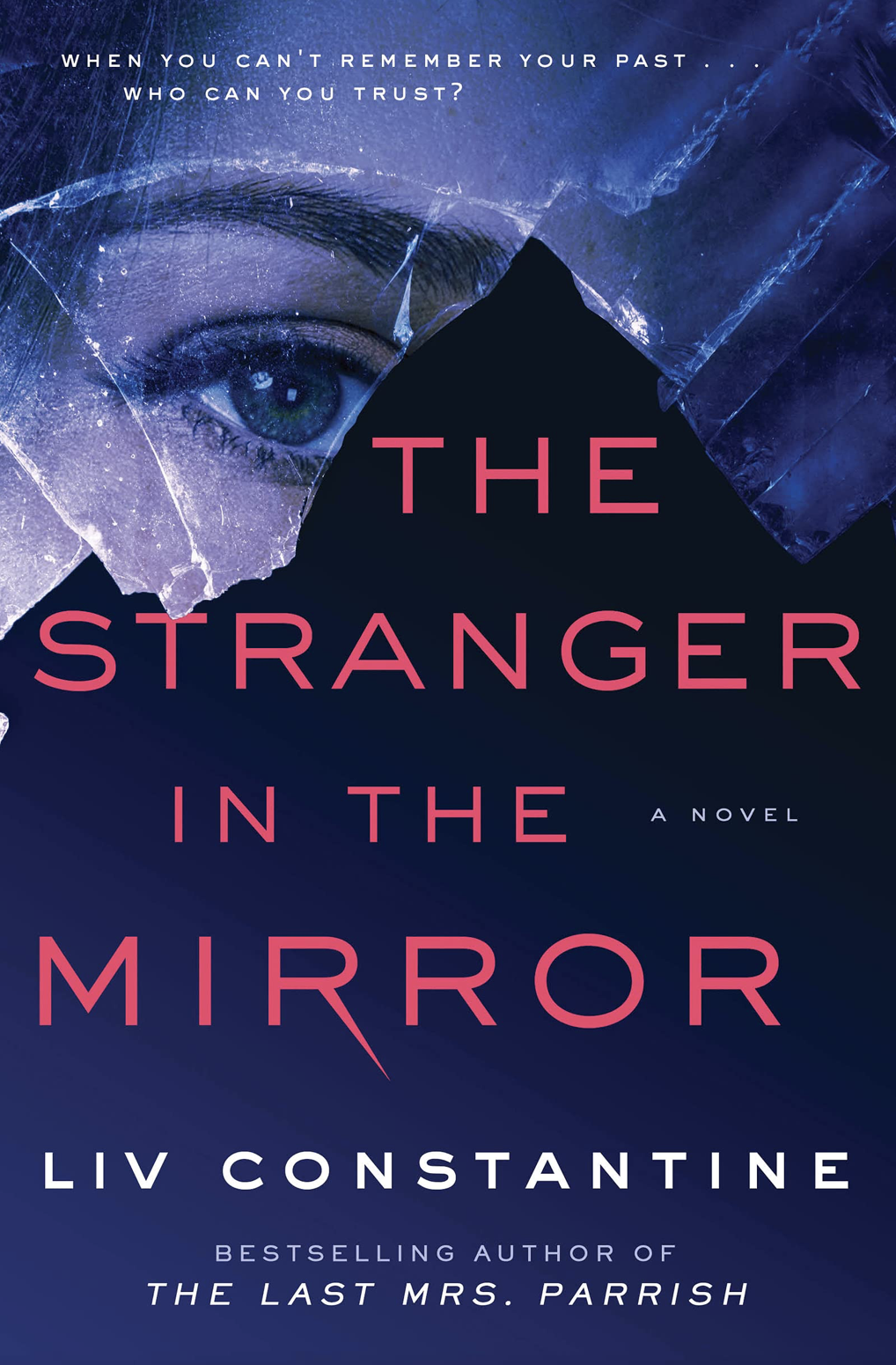 The Stranger in the Mirror

Addison's about to get married, but she's not looking forward to the big day. It's not her fiancé; he's a wonderful man. It's because Addison doesn't know who she really is. A few years ago, a kind driver found her bleeding next to a New Jersey highway and rescued her. While her physical wounds healed, Addison's memory never returned. She doesn't know her real name. Or how she ended up injured on the side of a road. Or why she can't shake the notion that she may have done something very, very bad . . .
In a posh home in the Boston suburbs, Julian tries to figure out what happened to his loving, caring wife, Cassandra, who disappeared without a trace two years ago. She would never have left him and their seven-year-old daughter Valentina of her own free will—or would she?
As these two lives intersect, The Stranger in the Mirror hooks readers with riveting drama, told with Liv Constantine's hallmark blend of glamour, tense psychological thrills, and jaw-dropping twists.
All descriptions are pulled from the amazon link
If you enjoyed the Books I Read In July, then you will like this book round up of everything I read in June. Let me know in a comment below what you're currently reading! I'm always looking for a good book.