Happy Wednesday lovelies!
I hope your week is off to a fabulous start!
Here are a few items that I am LOVING right now!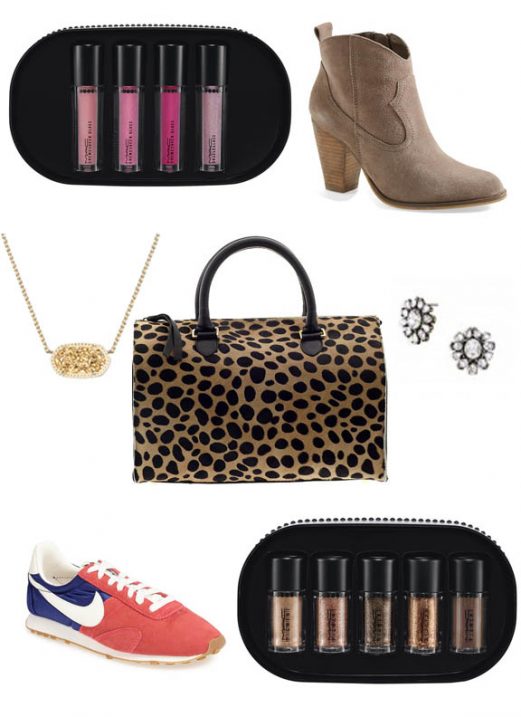 ONE-this set of lipgloss was pretty much made for me! All the pinks look so fun!!!
TWO-I have been searching for the perfect taupe everyday bootie and I believe I found them! These are so fab and so affordable!
THREE– I received this necklace from Teddy for my birthday back in August and I just love it. It is the perfect layering piece! It looks awesome layered under my favorite Kendra Scott "Rayne" necklaces too!
FOUR– This purse is such a wish list item! I love the shape and the print so much! I think it is such so fabulous and it would be the perfect with pretty much any outfit!
FIVE– I love these earrings. They are the perfect statement earring! Perfect for everything from heading to the gym or heading out on the town for date night! Love them!
SIX– I love these Nikes! The colors and style are so great! Perfect for running around town!
SEVEN– This pigment and glitter set is the perfect collection for fall and winter! Lots of sparkles!!!

What are you loving right now?
PS
The red and white gingham poufs that we have in the presidential playroom are on SALE right now!! A lot of you have asked where we bought them, so I wanted to let you know!