Hi friends and happy Wednesday! Coming at you from Palm Desert, California! I'm here at my mom's house for a few days and it's beeb so nice and relaxing! The heat is brutal, but it's fabulous in the pool, so I'm spending a lot of time in there! I'm excited to be back with today's post where I share 11 things I'm loving right now! Take a peek at the list below!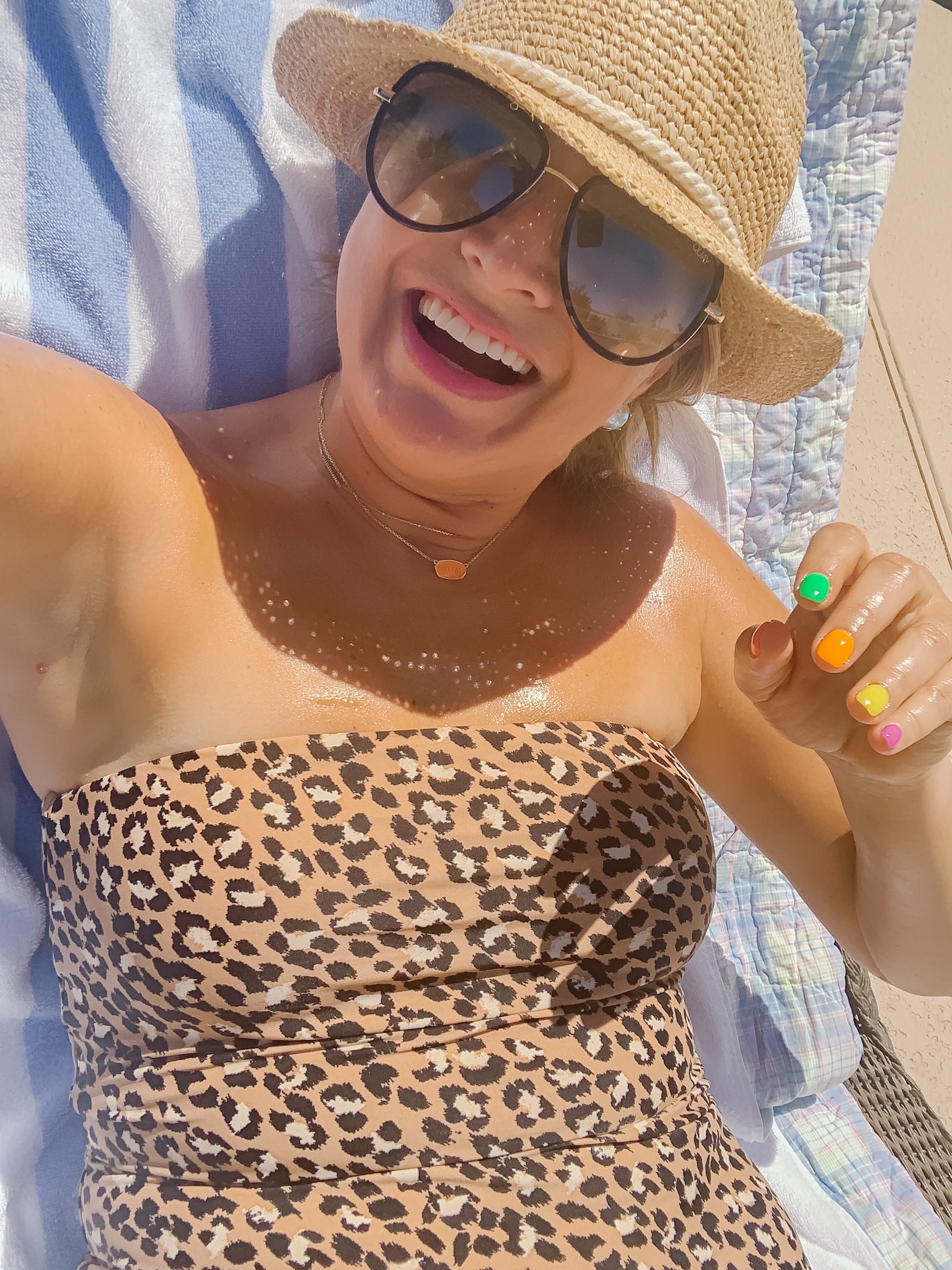 HAT // SWIMSUIT // SUNGLASSES // MOM NECKLACE // NECKLACE // EARRINGS
11 Things I'm Loving Right Now
1. This distressed camo hat with the "Take It Easy" embroidery. I have the similar "Come Together" version of this hat and love it! Perfect for summer!
2. I love this vintage looking tee with the wording "wish you were here." They have other graphic tee options, too! Love them al!
3. I just started this book, All Adults Here and the reviews are great!
4. I'm considering trying the F Factor Diet. Have you tried it? I am currently listening to this book to learn all about and I'm fascinated that fiber is such a key component! It's so interesting!
5. I grabbed this hat for the beach and pool and you guys, I am obsessed! It's so darling!
6. I love this face sunscreen! I know its out of stock at the moment! But, it'll come back and when it does, its such a must! I love it for everyday use! I love all of their sunscreens, too! Reagan especially loves the spray!
7. My CBD brand, Equilibria, that I use daily just came back out with my favorite flavor today! The mint drops are my absolute favorite! I take these drops nightly for sleep, stress, pain and anxiety. They have been a game changer for me! If you're ordering, grab the pain relief cream and the bath bombs, too! They are my faves! Use code FANCYASHLEY for 15% off your first order or subscription!
8. These pajamas from Soma are my favorite in general and I am obsessed with the new flamingo top and shorts! Total summer musts! If you haven't tried the cool nights pajamas, you must! They are my favorite! I even got my mom hooked on them!
9. I'm in love with these new blush mother of pearl earrings from Kendra Scott! They seem like the most fun summer hoop!! They come in other colors, too, but I'm so partial to pink, as you know!
10. I'm obsessed with this new Victoria Emerson bracelet! Its totally the perfect stacked piece for a fun arm party! Plus, it's buy one, get one 40% off! Perfect time to grab some fun bracelets!
11. This dress is a summer must! Almost sold out in the pink, but lots of other great colors still in stock and on sale!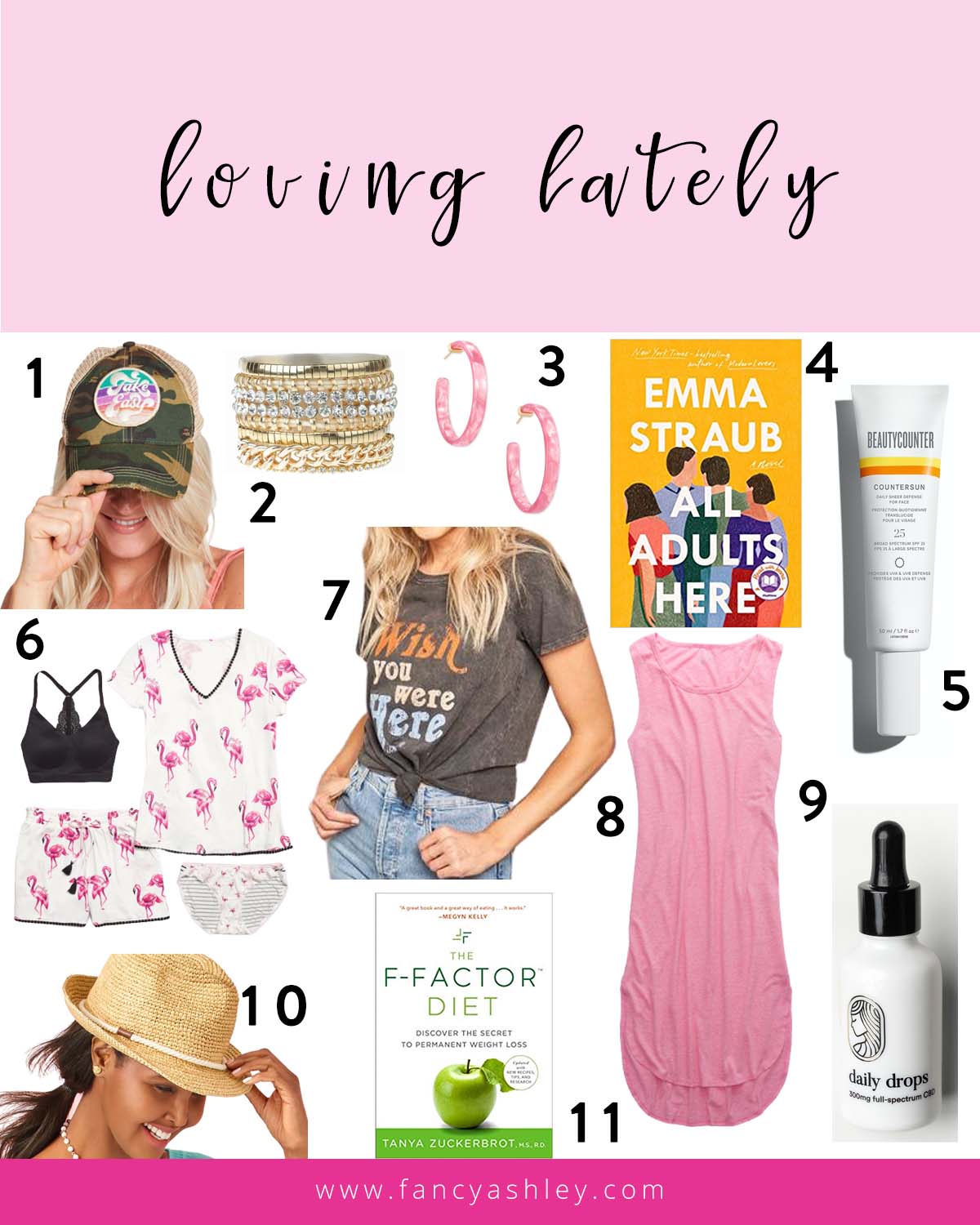 ONE // TWO // THREE // FOUR // FIVE
Are any of these items on your loving lately list? If so, which ones?
Have a great day! XO!
If you liked this post, you'll love Amazon Summer Favorites and Loving Lately!