We are gearing up for summer here!!!
Teddy has 4 days left of school (but, who's counting?!) and we are ready to spend our days at the pool and beach (when we head to California in July!), so I am getting our tote bags ready!
Today I am going to share a few of my beach and pool tote essentials. Thankfully my Hayden Reis totes are HUGE and can hold a lot! I will be back to share the little presidents' beach and pool tote essentials next week!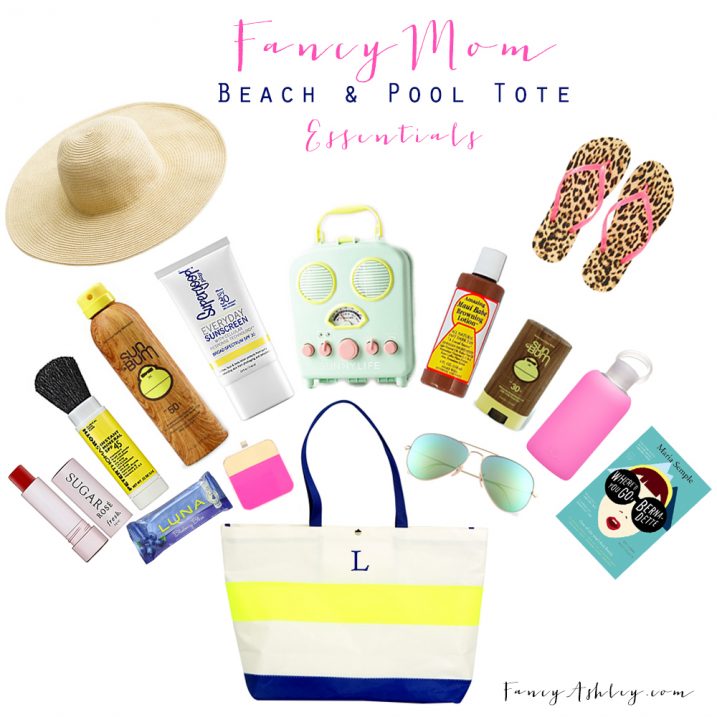 Hat // Flip Flops // Fresh Sugar Lip Treatment // Peter Thomas Roth Mineral SPF // Sun Bum // Supergoop // Sunny Life Portible Radio // Maui Babe Browning Lotion // Sun Bum Face Stick // BKR Bottle // Awesome Book // Luna Bars //Ban.do iPhone 5s Backup Charger // Hayden Reis Ditty Tote // Ray Ban Aviators 
Are you readyyyyyy for summer?!!