Hi friends and happy Wednesday! I hope your week is off to a great start! I'm headed to Denver tomorrow for a leadership retreat and I am seriously hoping for some cooler weather! Speaking of cooler weather, I am super excited to finally share my Easy Crockpot Meatballs Recipe with you! I adapted these from this Skinnytaste recipe and turned them into a crockpot recipe. It's just so much easier for busy days! I prefer ground beef over turkey and was running out of time to make my own sauce, so I improvised and they turned out amazing. I even doubled the recipe last time and froze half of the uncooked meatballs. Then when I was ready to cook them, I threw them in the crockpot frozen with the exact recipe as below! Take a peek at my Easy Crockpot Meatballs Recipe!! You and your family will love it!!
Easy Crockpot Meatballs Recipe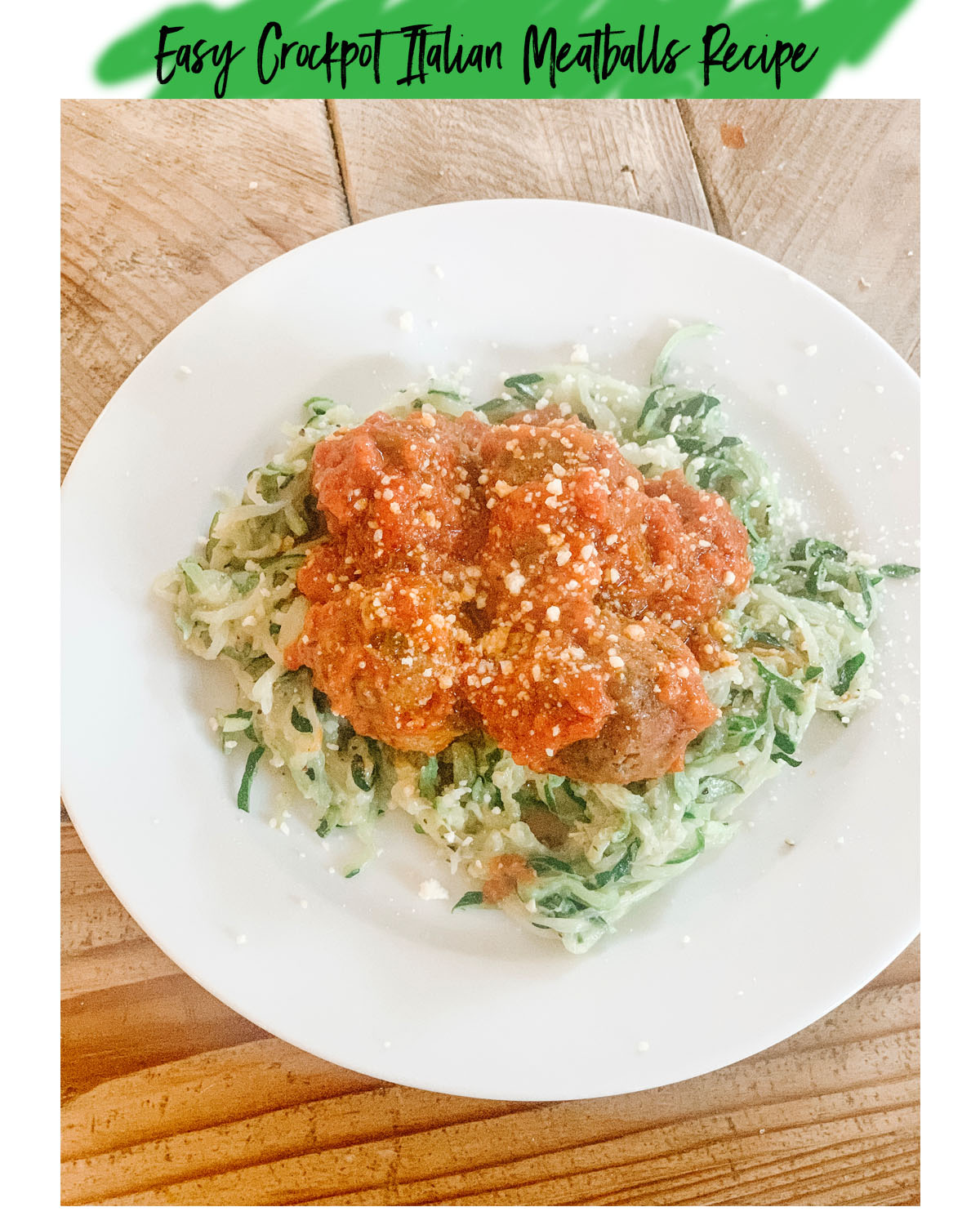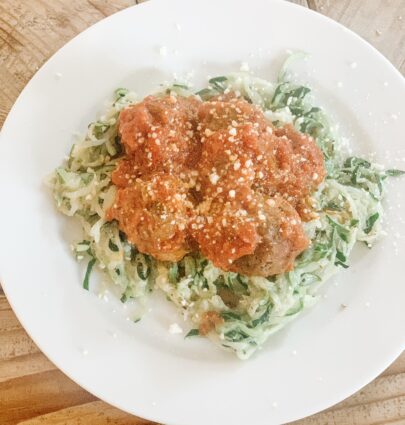 Easy Crockpot Italian Meatballs Recipe
The easiest meatballs you will ever make! Perfect for those busy weeknights!!
Ingredients
1

lb

ground beef

1/4

cup

bread crumbs (I use gluten free)

1/4

cup

parmesean cheese

1/4

cup

parsley (chopped) *can use fresh, but dried works in a pinch!

1

egg

1

clove garlic, crushed or chopped

1

tsp

salt

1

tsp

pepper

1

jar of marinara sauce
Instructions
In a large bowl, combine the beef, bread crumbs, cheese, parsley, egg, garlic, salt and pepper together. Mix up until combined. Form small meatballs, mine are about 1/4 inch. Pour the jar of sauce into crockpot. Slowly drop in meatballs one by one. Cook on low, 5-6 hours. Serve over pasta or zoodles. My kids love this over noodles with a side of garlic bread!
Recipe Notes
*meatballs freeze well. I do not cook mine prior to freezing.
If you freeze the meatballs, follow the steps above, by pouring the sauce into the crockpot and dropping in the meatballs. Cook on low, 6 hours.
I have and love this CROCKPOT. We've had it for years! It's nothing fancy, but it gets the job done!! Love it!!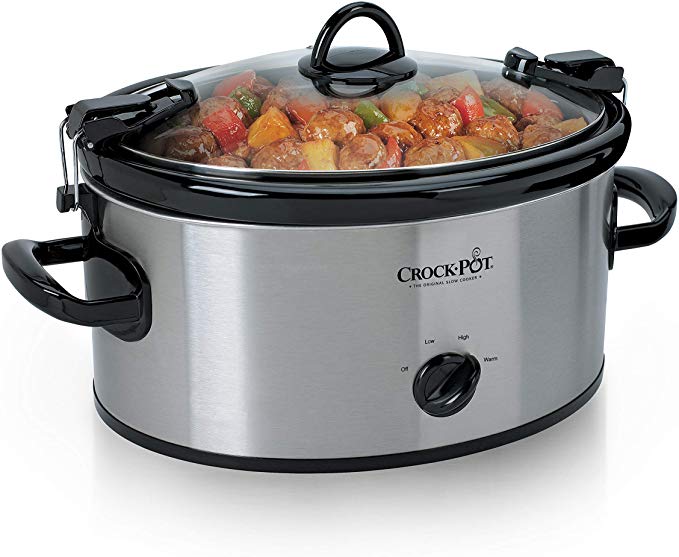 I hope you love this recipe as much as we do!! If you make it, be sure to share it over on Instagram (@thefancyashley) and tag me there!
Have a wonderful day!! XO!
If you liked this post, you'll love Fancy Finds Under Sixty and Two Ways to Add a Pop of Pink this Fall!