Happy Friday lovelies!
It's been a pretty quiet week over here on the blog. Life has been chaotic. I have barely been on my computer.
The floor fiasco of 2014 is finally being taken care of. I'm sure to some people, it's not a huge deal, but it is to me. When you spend months waiting on your house to be built and living with your family unsettled and spend a couple months unpacking and trying to get your family settled, the last thing you want to do is pack up the whole downstairs, have no access to your kitchen, closet, bedroom, laundry room, etc and have to move out for a few days. I started off the week pretty positive, but if I'm being honest, it was tough. Teddy was sick one of the afternoons, then miraculously felt 100% better (so very thankful that he felt better.). I ended up loading up the little presidents into the car at 10pm one night and coming home and putting them in their own beds. They were asleep within minutes. I haven't sleep much this week. I'm camped out in our guest bedroom and I have my tv and Frasier DVDs…It's just unsettling to live in a contraction zone…I just couldn't relax. Funny enough, we chose to build a home because we couldn't find anything older that didn't need work and we did NOT want to live through construction, but here are. It is what it is and I'm hoping that by Wednesday of next week, it will be finished and our furniture will be moved back in. I'm not holding my breath, but I sure hope it goes by pretty quickly.
Onto happier things!
Here are a few of MY favorite things, right this minute!
1. Splendid 'Malibu Stripe' One-Piece Swimsuit-I am actually obsessed with this swimsuit. I always wear bikinis, but this suit has my heart and I love it. It's perfect for lounging at the pool and chasing your kiddos around. I wish it came in more colors, because I want more of it!
2. Ray-Ban Original Aviators in Mirrored Lens (Green Flash)-These are hands down my favorite glasses of the summer!
3. Gushing Geyser Waterpark-I have said it before and I'll say it again, this thing was money well spent. We have ALL thoroughly enjoyed playing on it! We have a blast!!! Ps, if you've been considering buying your own…it's on sale right now! Run, don't walk. Your kids will thank you.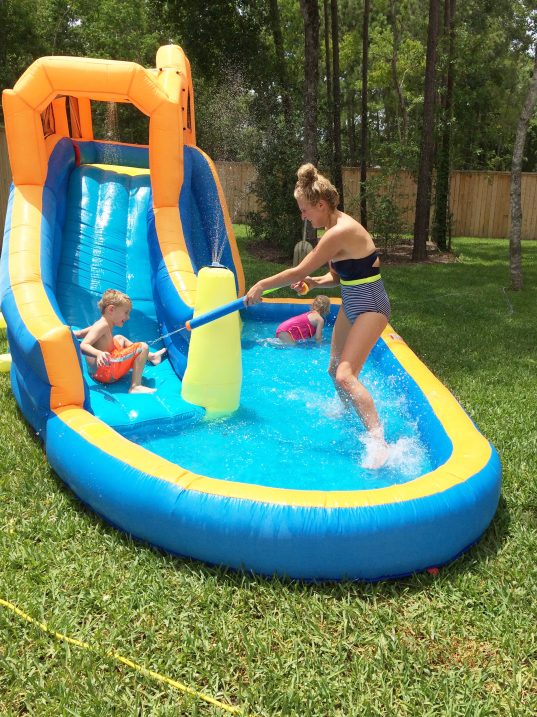 My swimsuit // Teddy's swim trunks // Reagan's swimsuit
4. It's a Ten Miracle Hair Mask-I am serious when I say this…my hair is a mess. Like it gets in huge dreadlocks and knots and it is awful. This hair mask is life changing. A tiny bit of this as conditioner and I can brush through my hair sans knots and tears. I even use it on Reagan when she has bad knots. It is ahhhmazing!
5. It's a Ten Miracle Leave-In Conditioner-Obsessed with this one too. It smells amazing and also, keeps the knots far, far away.
6. The Wet Brush– I have confessed my love for this brush before, but, I still love it just as much. It is the only brush that I can comb through my hair these days. I may or may not have 4 of them around the house. In my defense, Reagan uses them too. 🙂
7. Drawstring Pants-These are my favorite pair. I love them so much. They are casual and comfy. Perfect for every day or for traveling! They are also on big time sale!
8. Sam Edelman "Gigi Sandal" in Almond– I have had these sandals for a few years and love love love them. They go with everything and are so comfy!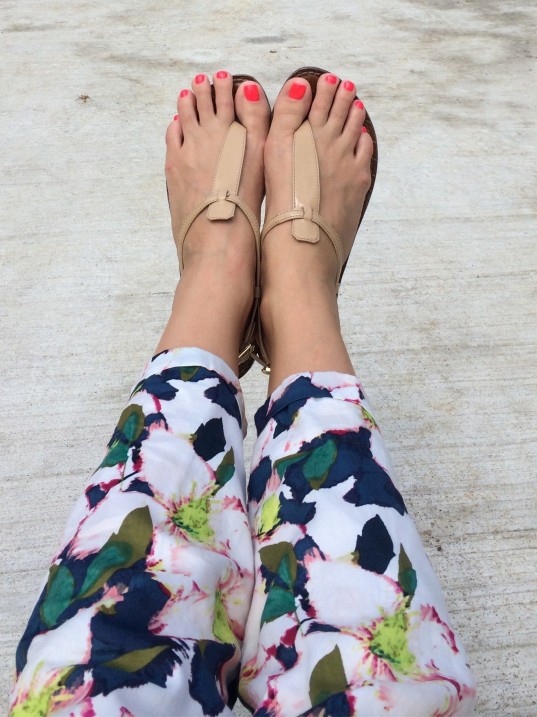 9. Anthropologie's Summer Tag Sale! It's huge and I want all the things! Shop my favorites from the sale here:

10. My sweet little presidents. Even during the toughest days, these two are always there and put a smile on my face!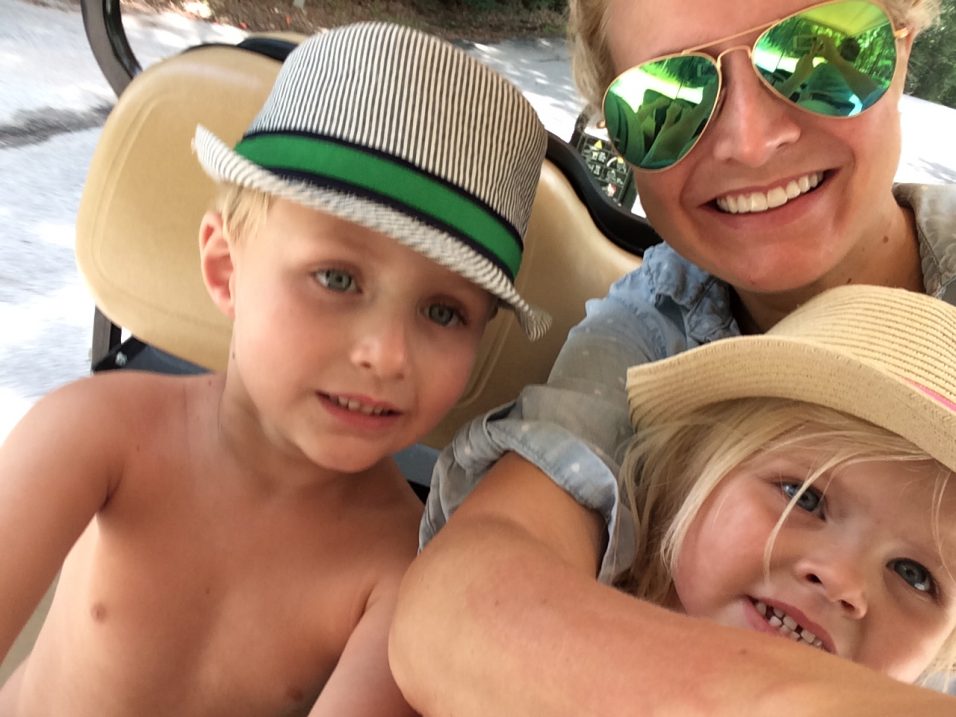 What are your favorite things lately?
I hope you have a fabulous weekend!