It's no secret that we love flamingos around these parts.
Actually they are called "mingos" around here. Reagan dubbed them as "mingos" and it stuck.
When I was perusing Riffraff's site, as I do, daily, I came across these pants and I fell in love. Oh how I love me some fancy pants and oh how I love a flamingo print!
I immediately started outfit planning and pairing them with different tops in my head and could not wait for them to arrive! I may or may not have been stalking my mailbox daily, waiting for them…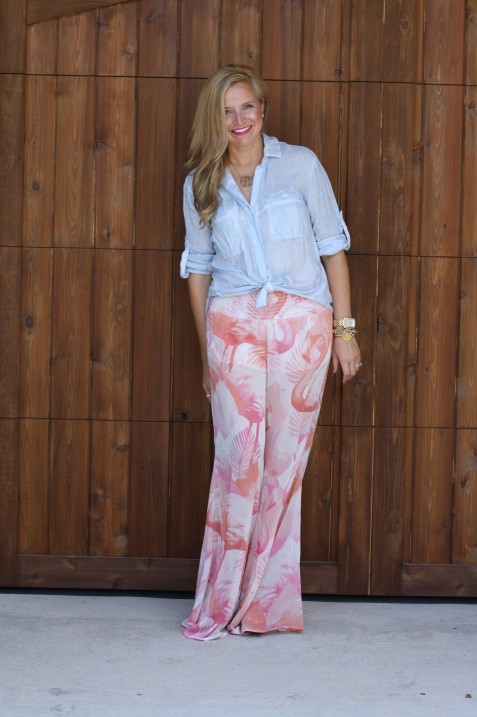 As soon as they got here, I knew exactly how I wanted to style them! I decided to pair them with my favorite drapey button-down (it's on sale and you need one, trust me!) and tie it at the bottom. I seriously love a good button down tied in a knot.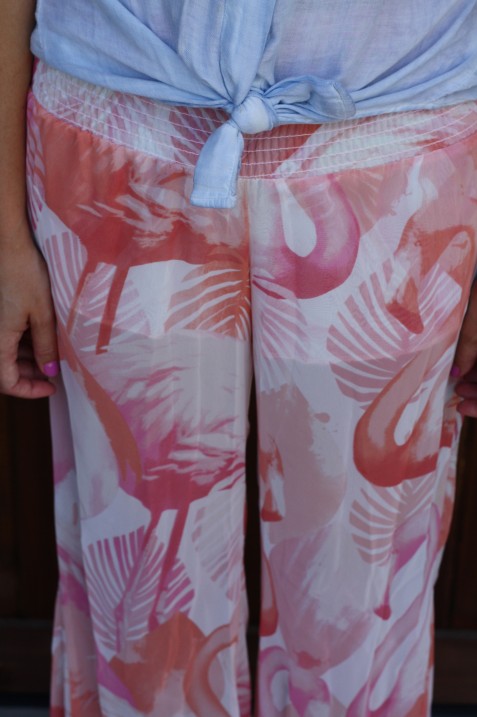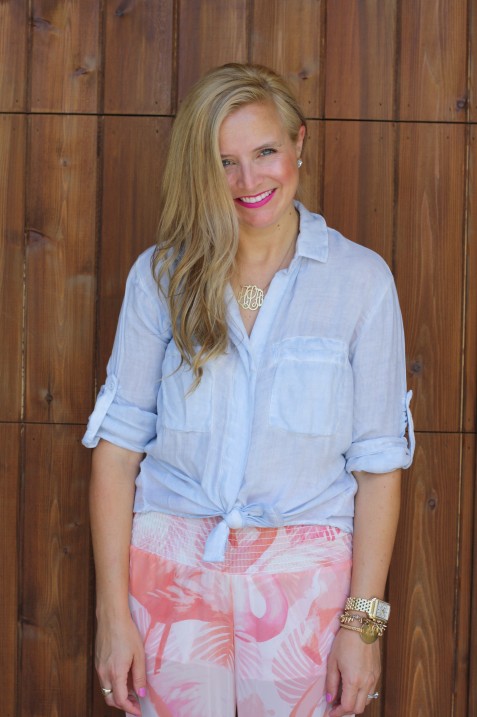 Because the pants are semi-seethrough, the built-in shorts are pretty much, perfection and the best idea ever.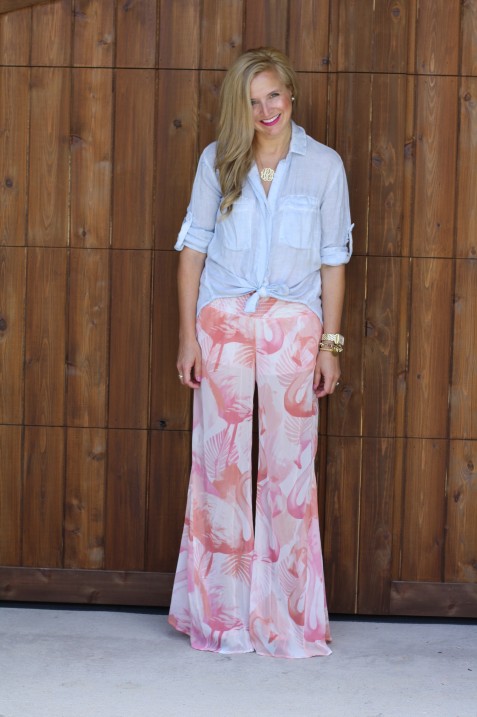 Really the possibilities are endless with these pants…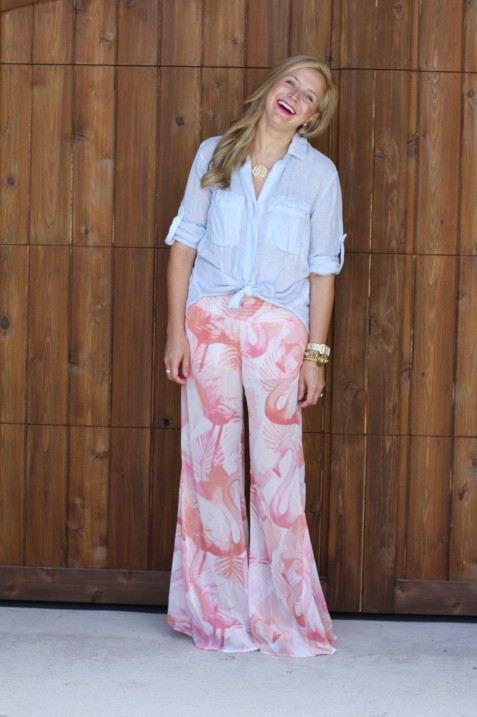 You could pair them with a bikini top or one piece swimsuit (I plan to do this when we go on vacay) or a white tee or a basic chambray top (tied of course). Which would you choose to pair with your fancy pants?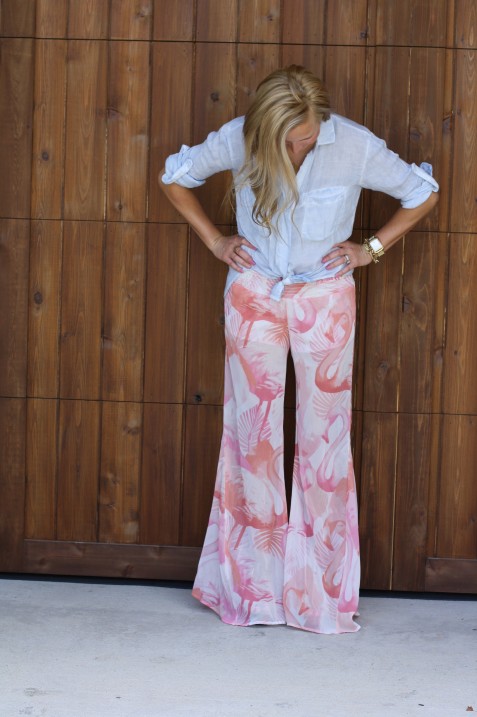 You can't help but laugh and have fun when you wear them!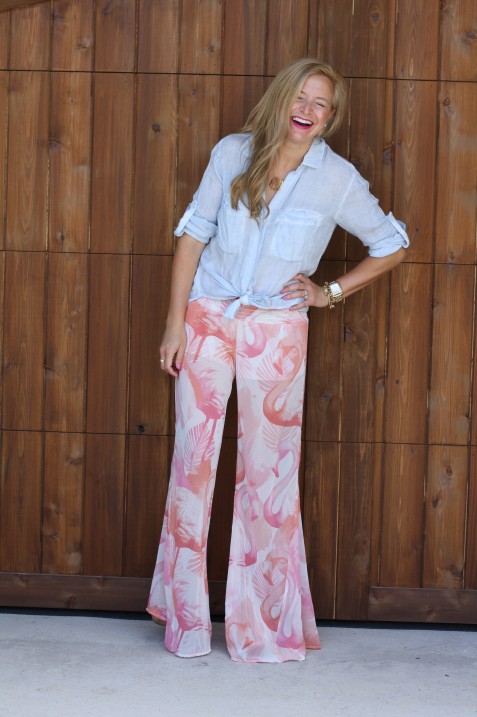 This would be a perfect date night or girls night ensemble.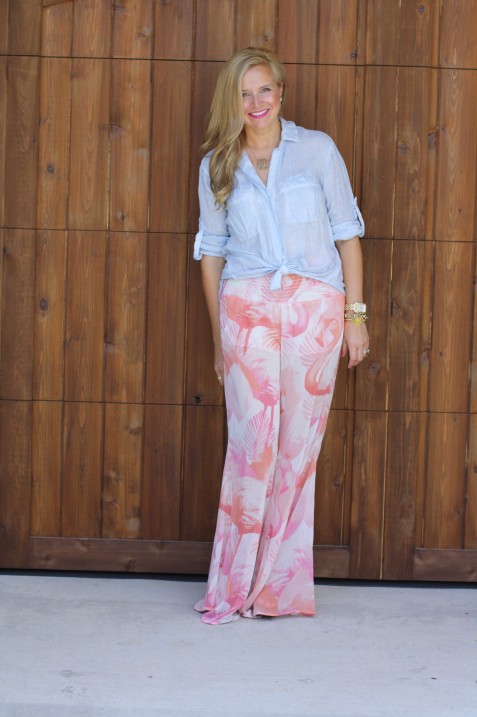 It would also be a perfect day at the beach ensemble.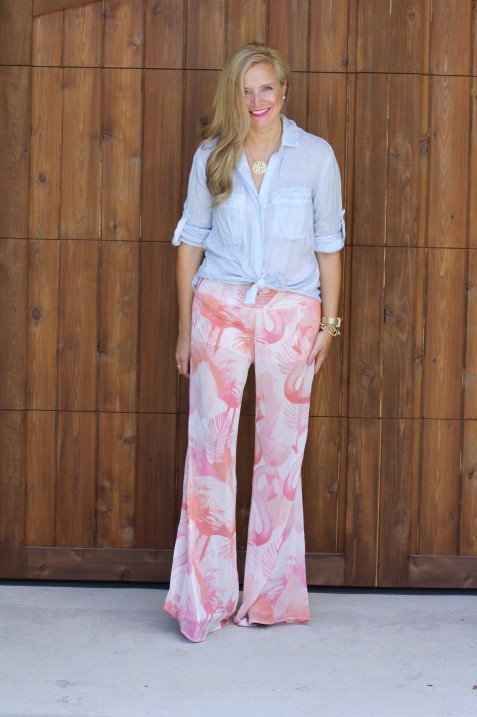 Like I said, the possibilities are endless. The pants are fab. You can wear them anywhere!
Outfit Deets:
Top // Pants // Necklace // Watch // Bracelet // Earrings // Wedges // Lipstick
Everybody needs some fancy pants in their life. Check out all the other fun printed pants that Riffraff has to offer, here and here! Also!!!! Don't forget that you can always get FREE SHIPPING when you order from Riffraff and you can always get 10% off your order when you use the coupon code 'FANCYASHLEY' !!!!
So, tell me, which pair of fancy pants are you adding to your summer wardrobe?!