Happy Thursday! One of my favorite things about the holidays is all the sweet treats! The best sweets to have on hand are these gluten free sugar cookies and truffles! I just had to share this recipe with you, too! It's such a crowd pleaser and I love to keep these on hand! If you're not into gluten free, these truffles can also be made with regular sugar cookies. They are delicious either way!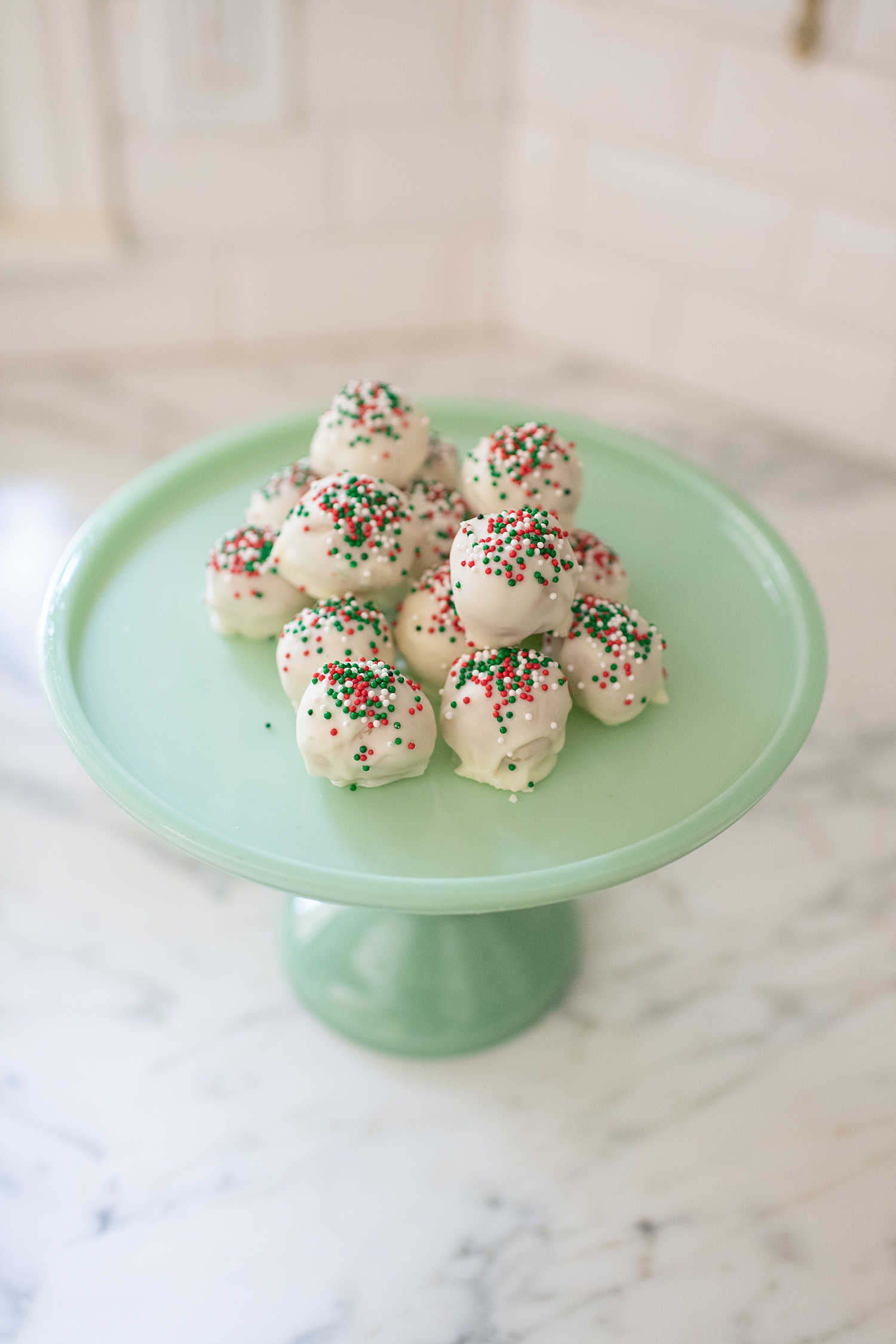 SHOP THE CAKE STAND


Gluten Free Sugar Cookie Truffles
Ingredients
2 cups crumbled sugar cookies
4 oz cream cheese
2 cups or full bag white chocolate melting wafers
holiday sprinkles to decorate
Instructions
Crunch up cookies by hand or with a food processor and add them to the mixing bowl with the cream cheese Once mixed together, start rolling the truffles into 1 inch balls. Place rolled ball into the fridge to chill at least 20-30 minutes. Heat up the candy melts- carefully dip each ball in and place it on parchment paper, immediately add sprinkles to the tops. Once dry, store the truffles in the fridge in an airtight container for up to a week.





Gluten Free Sugar Cookies
Ingredients
1 1/2 cups All Purpose Gluten Free Flour
1 cup sugar 
2 tsp baking powder
1 tsp salt
1 cup (2 sticks) butter
2 tsp vanilla 
1 egg
Instructions
-Preheat Oven to 400 degrees. Line baking sheet(s) with parchment paper
-In a large bowl, blend flour, salt and baking powder together 
-In a mixing bowl, combine softened butter and sugar and beat together until mixed.
-add in egg and vanilla
-after all combined, slowly add the flour mixture with the mixer on low
-chill dough for at least 20 minutes in the fridge
-roll it out on a floured surface, using cookie cutters to create shape
-Bake about 8-10 minutes (each oven is different, so I recommend keeping an eye on the first batch!)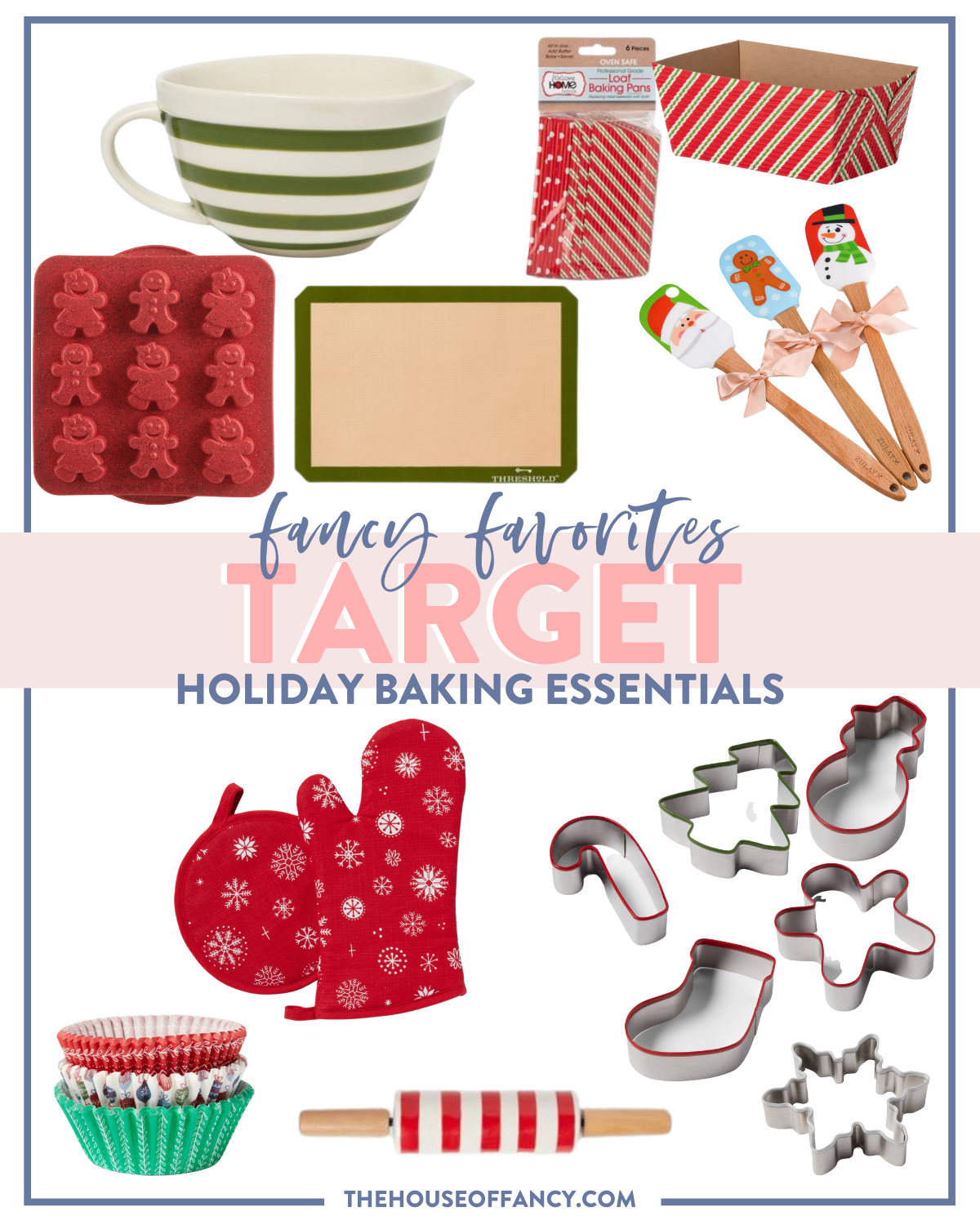 SHOP BAKING ESSENTIALS
BATTER BOWL | LOAF BAKING PANS | CUPCAKE PAN | BAKING MAT | SPATULA | POT HOLDER SET | CUPCAKE WRAPPERS | ROLLING PIN
COOKIE CUTTERS: CANDY CANE | TREE | SNOWMAN | STOCKING | GINGERBREAD MAN | SNOWFLAKE

I hope you make a batch or two! Tell me in the comments your favorite sweet treat! I'd love to try some new recipes this holiday season!
Have a wonderful day! XOXO