One of our favorite meals is fish tacos.
The possibilities are endless with them because there are so many different fishes and so many different marinades. One of our favorites is seared ahi. If you don't like rare ahi, you can also cook this more well done (that's how we make it for the little presidents). This recipe screams summer, but we enjoy it all year round. I can't wait till it's cool enough to sit outside on a cool fall evening and enjoy this recipe.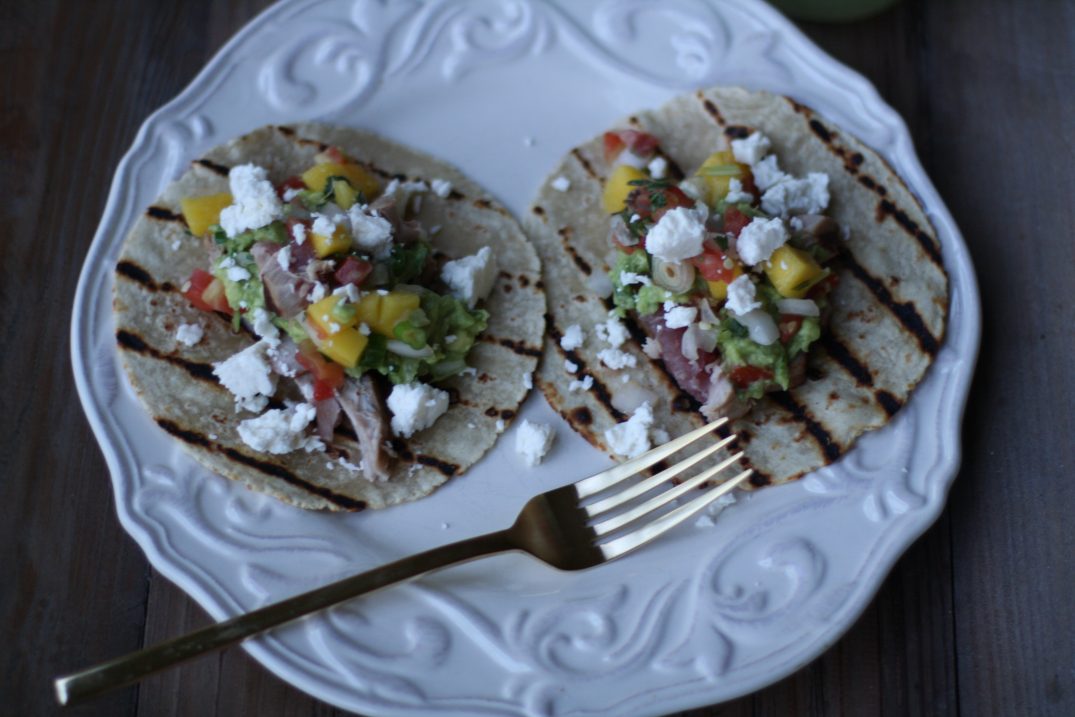 Seared Ahi Tacos
Ingredients
Marinade:
In

a ziplock bag mix:

1/2

teaspoon

minced garlic

1/4

cup

chopped green onions

1

teaspoon

of chopped fresh ginger

2

tablespoons

olive oil

2

tablespoons

low sodium soy sauce
Instructions
*marinate for at least 30 minutes, flipping the bag over halfway through…do not marinate for over an hour.

Set your grill temp to 500+

seared- 2 minutes a side

well done- 5 minutes a side
Mango Salsa:
Chop and mix 1 mango, 1 jalapeño, half a purple onion, lime juice (whole lime) and cilantro (handful). Season with salt and pepper.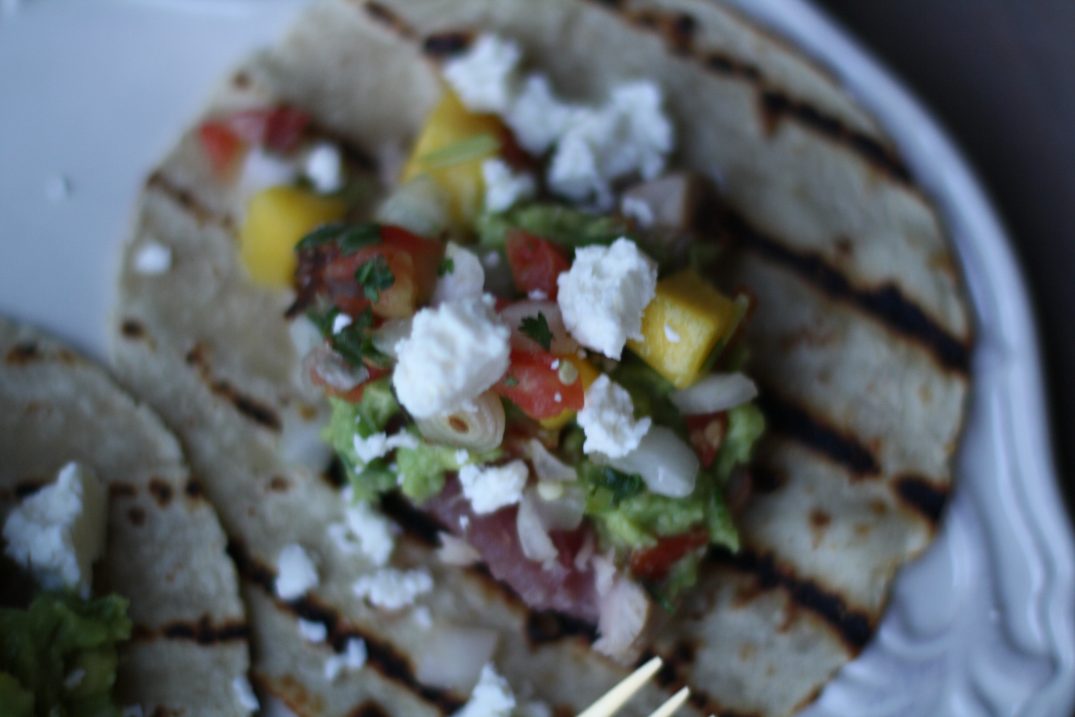 Grill corn tortillas (a few minutes each side). Chop the ahi into small pieces and put on top of tortilla, cover with mango salsa and top with cheese and guacamole (optional). Enjoy!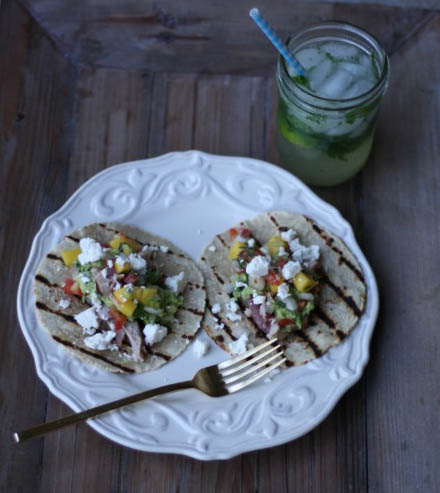 Also!!!! You should definitely make a mojito or two to go with this dinner. It's the perfect cocktail companion to this recipe!
Shop the items that I used to make this meal and cocktail, below:

PS!!! the HUGE Lilly Pulitzer 3 day sale is going on right now. The deals are ahhhmazing! Seriously! Here are a few of my must have items!