Our baby boy, Teddy, turned 6 on January 31st!
We had a big superhero bash to celebrate! This party was seriously a blast and totally stress free. Fun was had by all! Fun fact: The weather called for rain the whole week before the party. I completely stressed out because it was an outdoor party. We had rented a jumpy, tables, etc and the thought of having a bunch of kids inside the house on a rainy day completely spazzed me out. I told Teddy that I was worried. So, he said to me "mom! don't worry! I prayed to God to cancel the rain! It won't rain on the party!" Sure enough, two days prior, the forecast changed and it was supposed to rain that night instead of during the day. Praise the Lord for answered prayers and cancelled rain. A couple days later he prayed for God to put boy and girl twins in my tummy. Ha!
Because there were so many photos that I loved from his party, today, I will be sharing some of my fave photos from the party and tomorrow, I will be back with all the party details! Grab a cup of coffee or a mimosa and enjoy!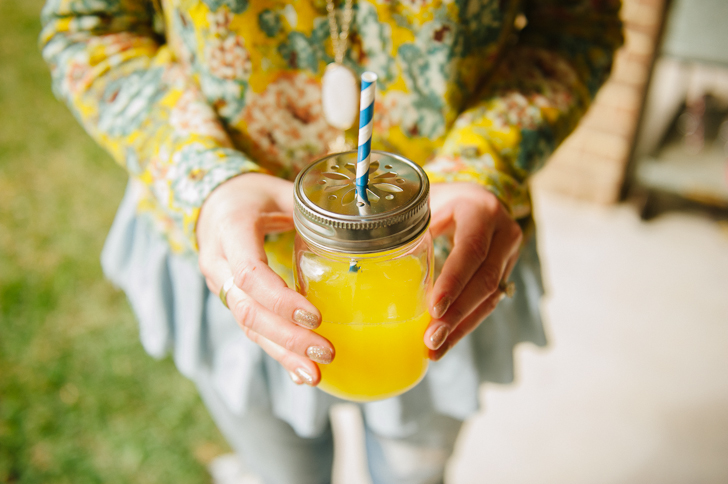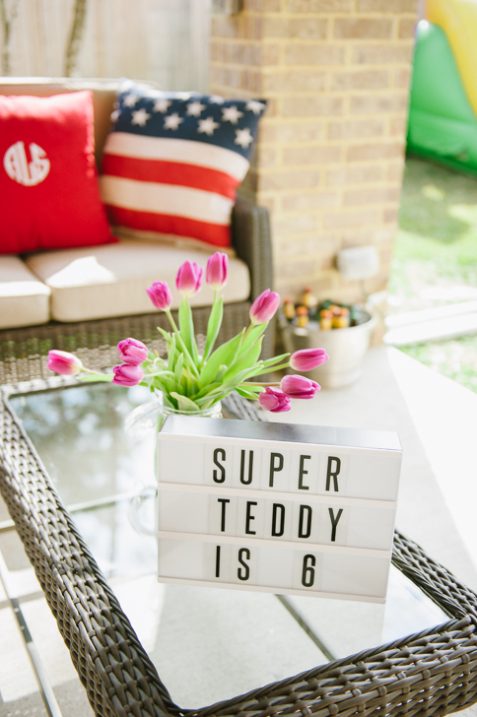 One of Teddy's requests was that everyone come dressed as their favorite superhero. We weren't sure if everyone had a costume, so it was obviously not mandatory, but a lot of the kids came dressed as their fave hero and it was so fun. He loved seeing all his buddies dressed up!
Batman was ready for the party to begin at 9:00 am.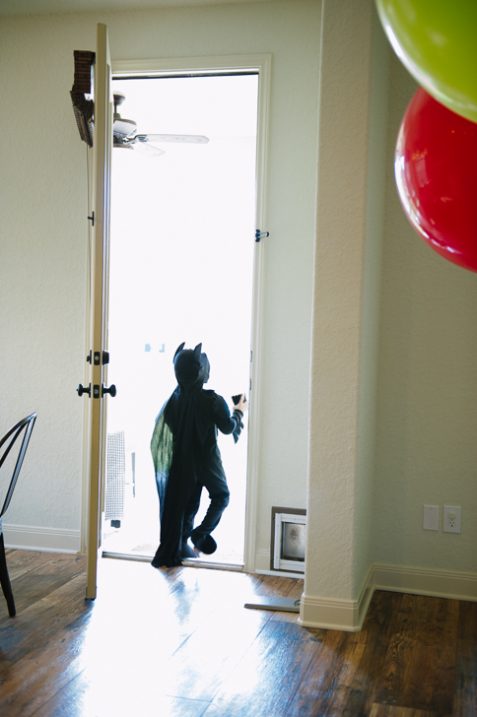 Wonder Woman was pretty excited as well. She had a tough time keeping her hands off the cake. Those mini m&ms are so tempting…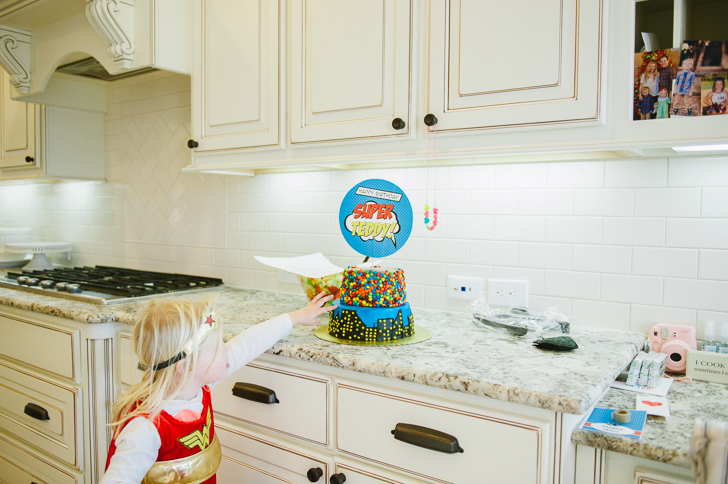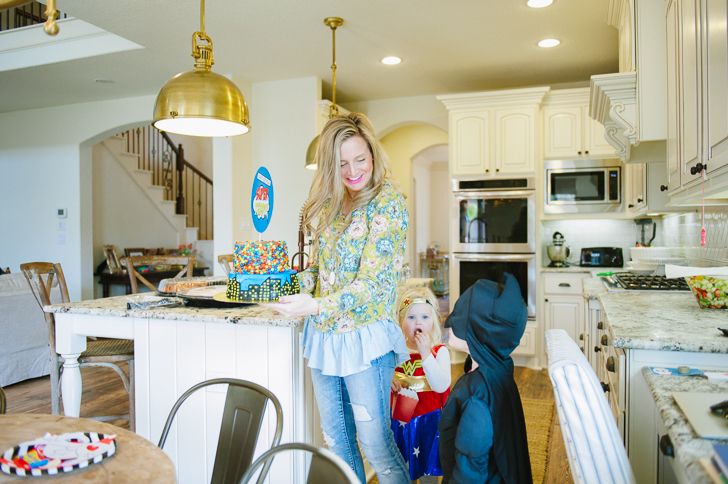 Teddy was in awe of everything. He loved all the details and he loved the cake so much. The two of us designed it and we were THRILLED with how it turned out. How could a chocolate cake rolled in mini m&ms not be fabulous?! Fun fact: he had originally requested "a cake with 4 pieces" aka a 4 tiered cake. I couldn't help but laugh and wonder if he had been perusing Pinterest. Ha! Oh to be a kid again. We decided on 2 tiers as a compromise. Ha!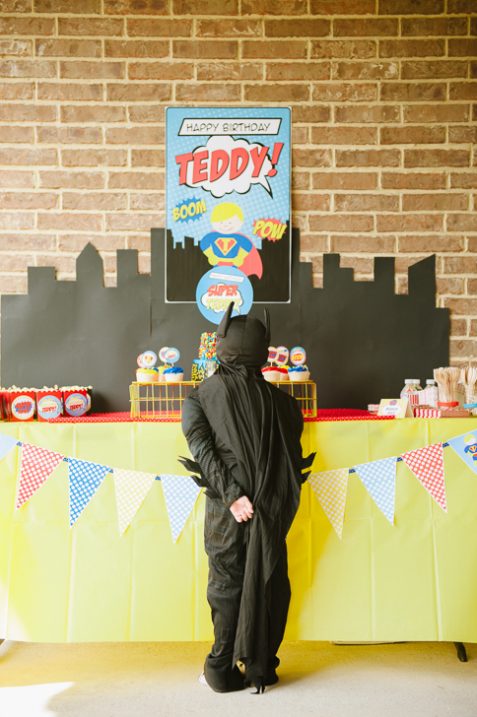 Sweet sib moments.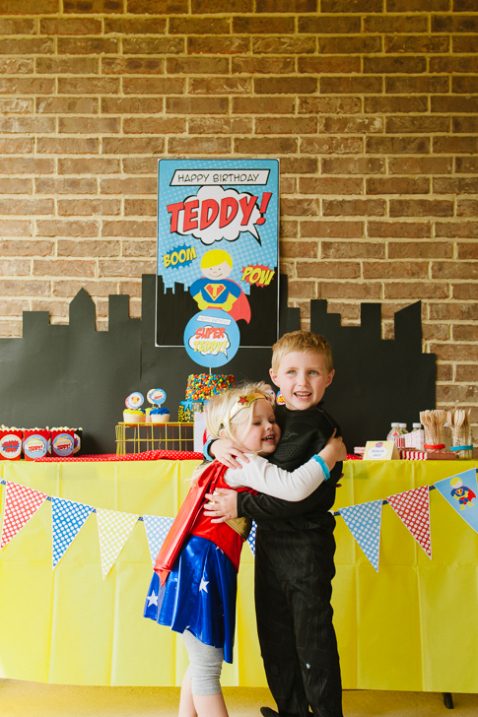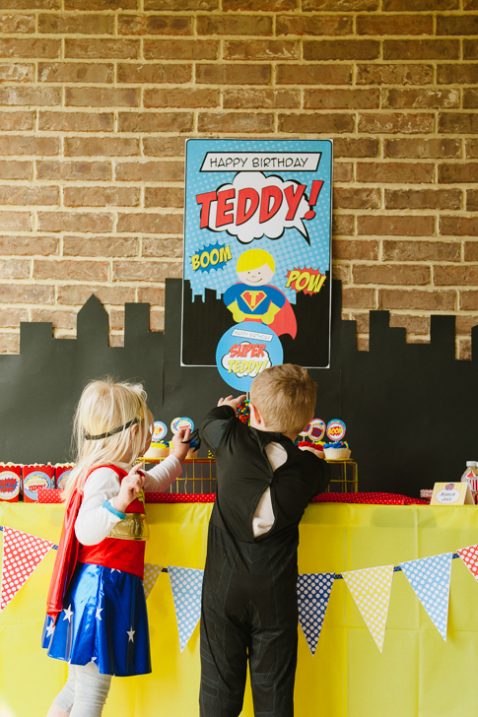 I know I'm biased, but she's really the cutest Wonder Woman I've ever seen.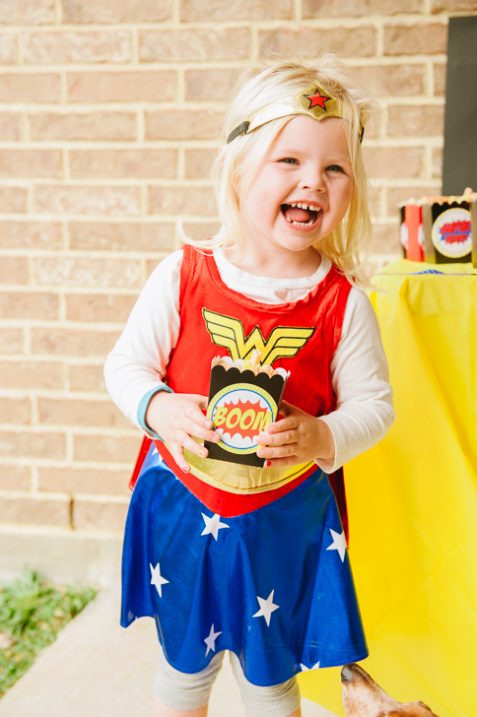 Just taking it all in before his guests arrived.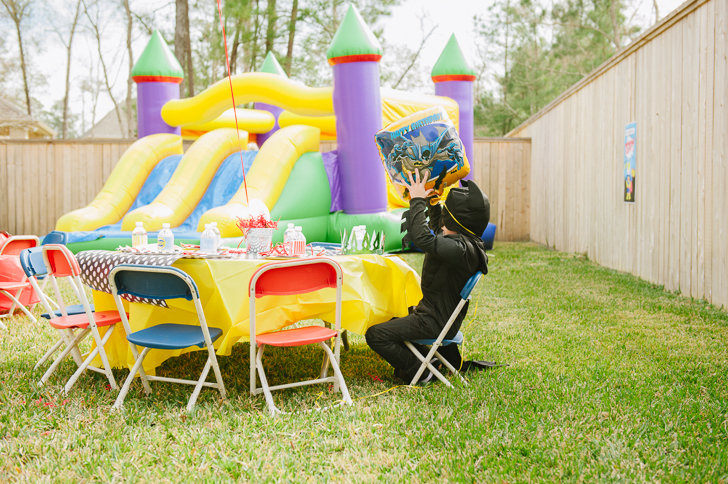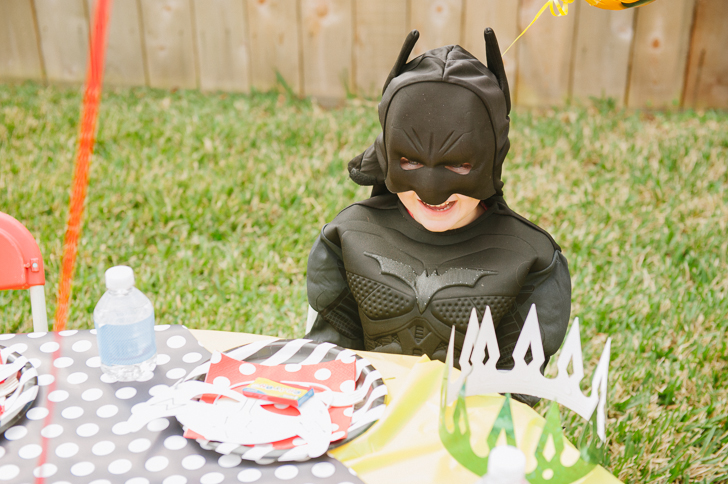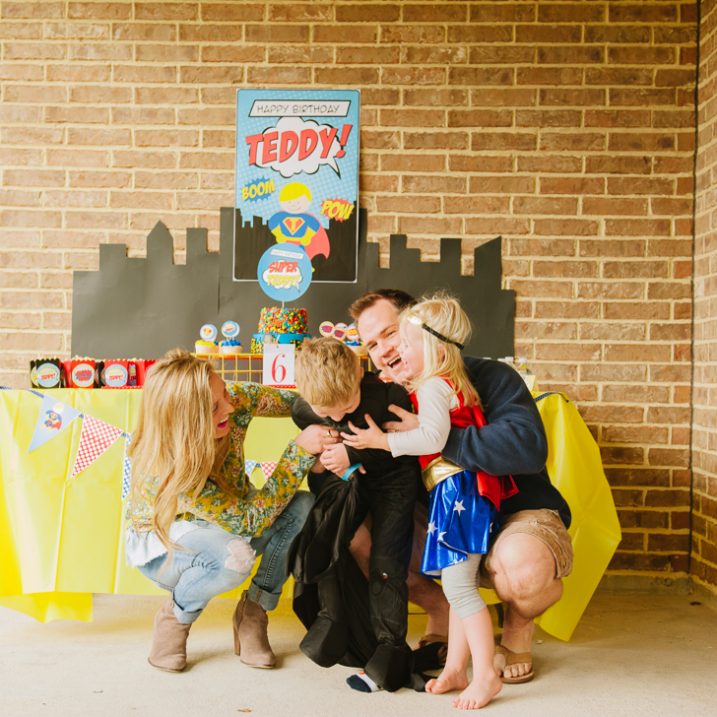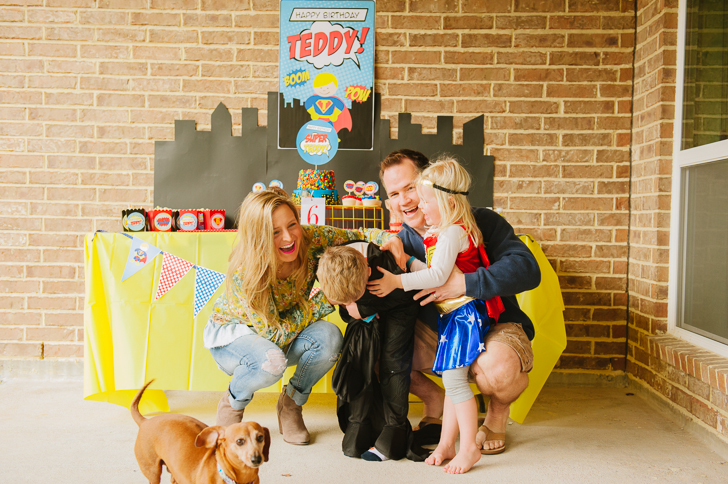 There is so much joy in this pic. I just love it!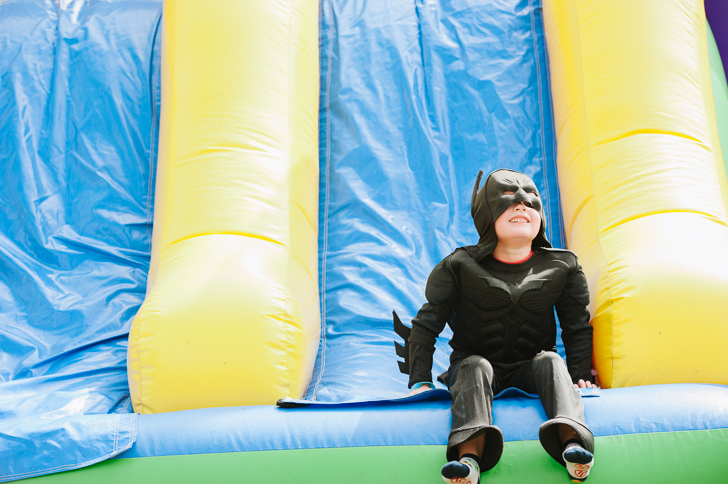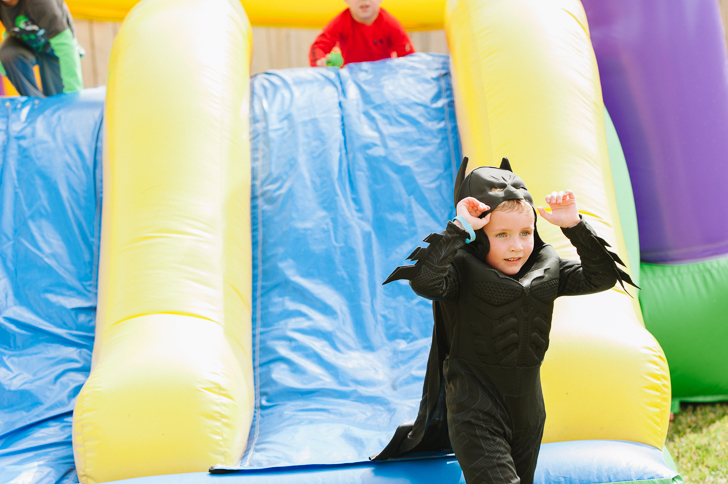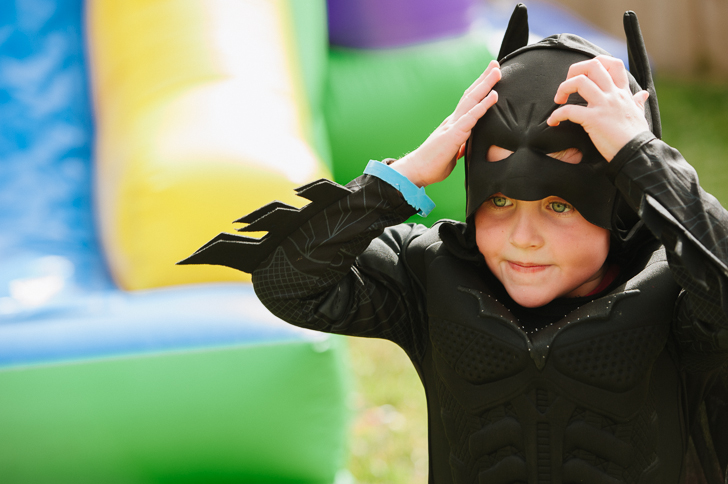 It was the windiest day and we had sparkler candles. Wind and candles…not a great combo. We finally got them lit…barely.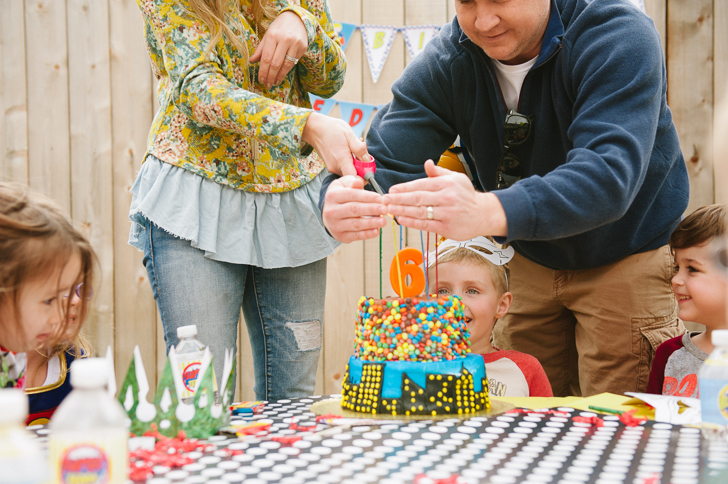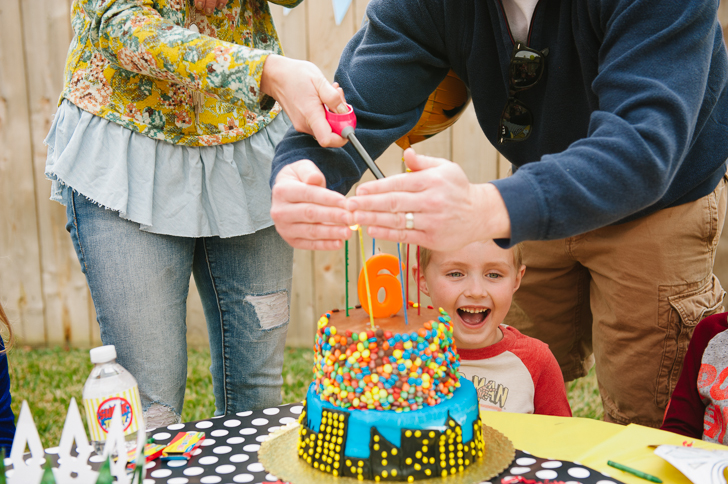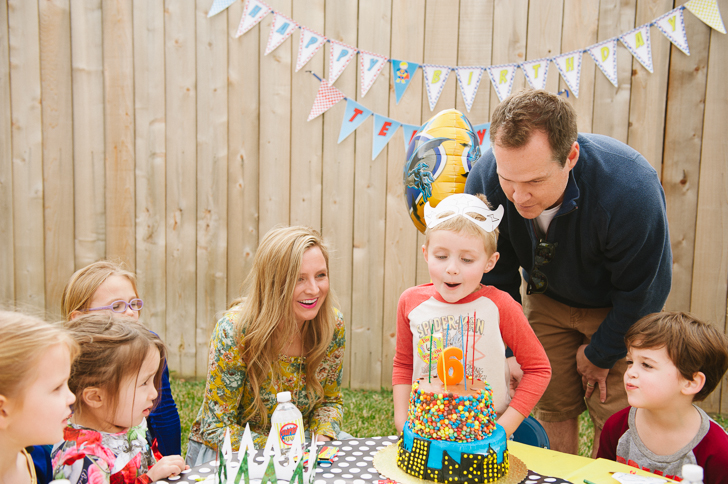 Reagan requested demanded that I order vanilla cupcakes as well. She throughly enjoyed her cupcake with BLUE frosting. Clearly.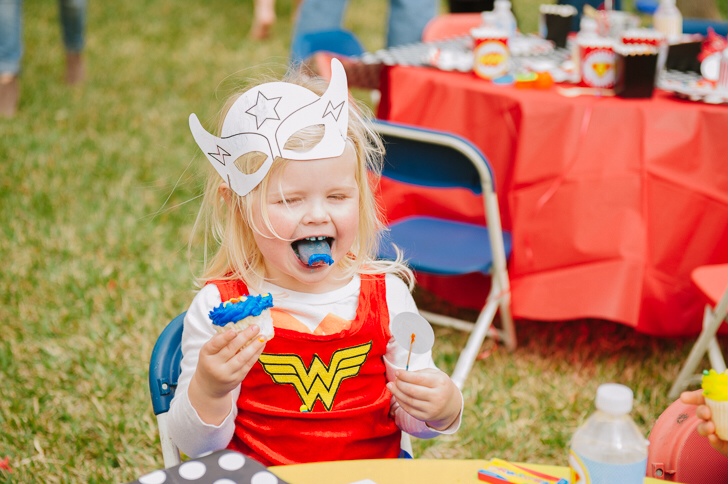 Every single time we have a piñata at a party, I forget to bring them out. Thankfully Teddy reminded me and it was a huge hit (no pun intended). He loved it! So did all the friends! It got broken pretty quickly, so we had to give a few more turns once the candy was all cleaned up. 🙂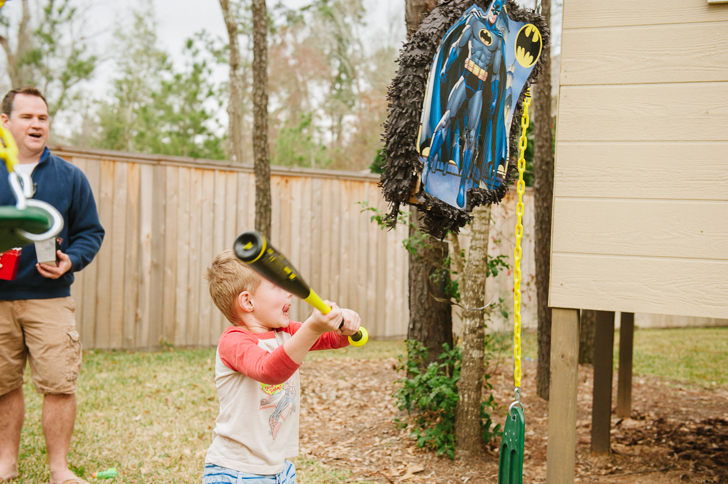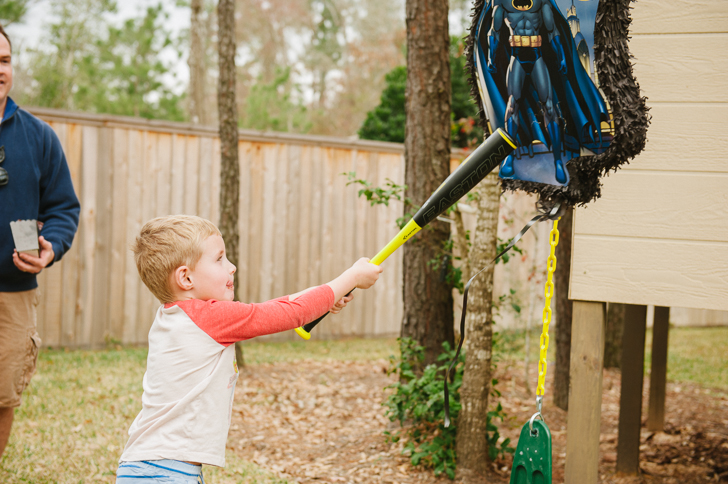 All in all, the Tedster had the best birthday. All day he kept saying "this is the best day ever!"
That morning when he woke up to presents, coffee cake (Sara Lee is his fave) and eggs, he walked over to me and said "I'm just so happy! I have a tear!" He learned about happy tears that day. 🙂 I could not be happier with how this party turned out. It was truly one of my favorite parties ever and I'm so thrilled that our little guy loved it so much! That is the most important part!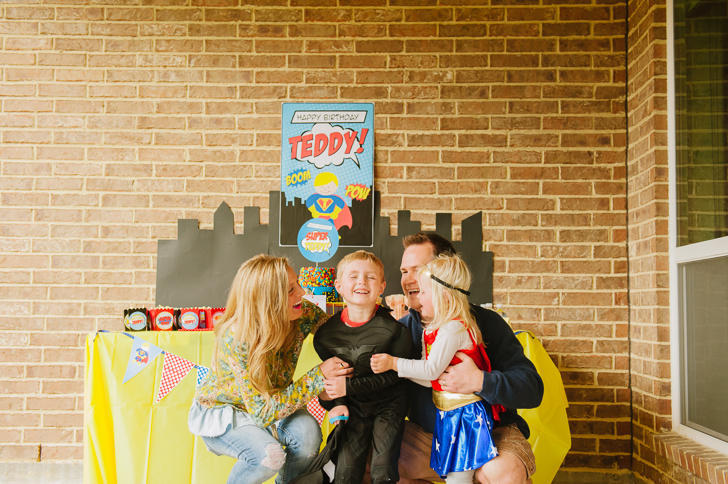 Cheers to 6 years!!!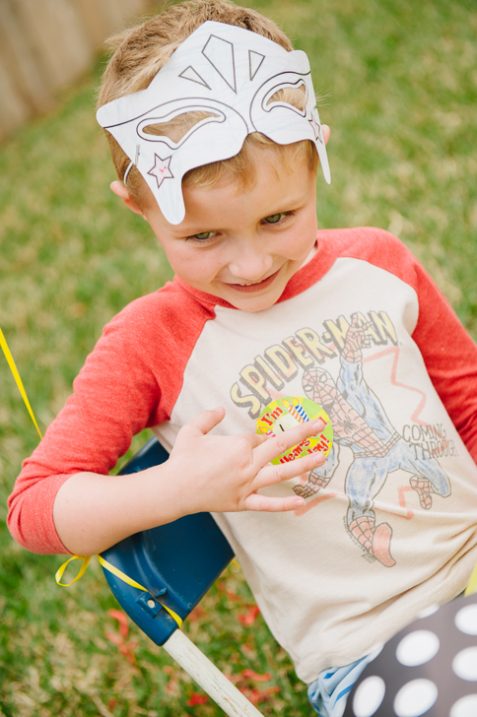 I'll be back tomorrow with all the party details!
photos by: Kara Hoey Photography
printables by: Lauren Haddox Designs