Thank you to Walmart+ for sponsoring this post. We love collaborating with brands we love and trust. Post ideas and opinions are my own.

Hi friends and happy weekend! Today, I wanted to share about one of my favorites, Walmart, for their Walmart+ Weekend Deals. Not only is the timing great, because there are some awesome items that will be a part of the sale, but there are also lots of great things that would be great Father's Day gifts, too! Keep in mind, this sale begins next Thursday, but this post will serve as a great tool to start prepping your list for this fab sale!!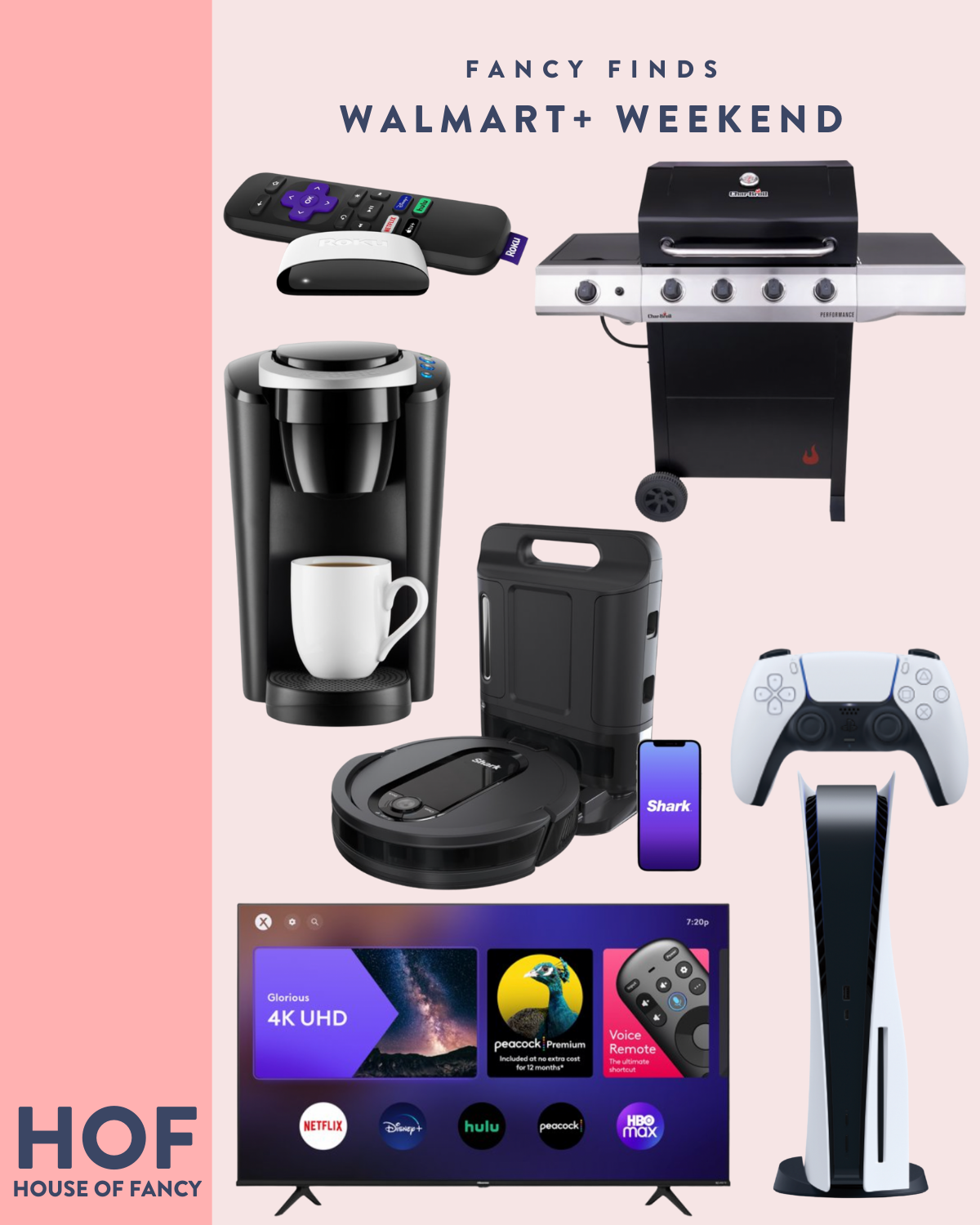 SHOP FAVORITES
ROKU | GRILL | KEURIG | SHARK VACUUM | PLAYSTATION | TV

In this Walmart+ Weekend Deals Guide, I'm bringing you an overview of everything you need to know to shop, including what the Walmart+ Weekend is, when it starts and ends, how to shop, and shopping tips.

What is the Walmart+ Weekend Deals?
The Walmart+ Weekend Deals is one of a kind because, unlike most sales that happen at Walmart, these weekend long deals are only available to Walmart+ paid Members.

When is the Walmart+ Weekend Deals?
The weekend long deals take place the first weekend in June that means deals all four days! The Walmart+ Deals starts Thursday, June 2 and ends on Sunday, June 5. 
Available to paid Walmart+ members only. While supplies last. Online only.
Anyone can get a sneak peek at what will be included in the weekend long deals through the online preview on walmart.com beginning now. See my top picks from the preview below!

How do I become a Walmart+ member and get access to the deals?
Walmart+ paid Members are the only ones that will have access to the many deals during the long weekend. If you are not a member, simply sign up HERE.
Walmart+ comes with many benefits and some of which you can read about in this post.

What all in included in the Walmart+ Weekend Deals?
All kinds of deals on everything from TVs to air fryers to the hottest toys.

Here are the six items I am loving and wanted to highlight for you!!
SHOP FAVORITES

From coffee to playstation's, we are set with some essentials in our new place! Have I convinced you to try Walmart+ yet?! 100%, sign up today! You will love it like I do!! Grab your Walmart+ membership HERE!