Hi guys! Happy Friday! I have had so many requests for my chicken salad recipe, so here we go! It's quick, it's easy and pretty healthy and delish!
Easy Chicken Salad Recipe
1 Pre Cooked Rotisserie Chicken or 1 package cooked chicken breast (my favorite way is to put in crockpot with water and cook on low for 4-6 hours, then shred)
1-2 TBS mayonaise (you could use greek yogurt to make it healthier, I just prefer the mayo taste)
4 stalks celery, chopped (an apple will work, too- I just need a crunch of some sort)
Handful of grapes chopped in half
Salt & Pepper to your liking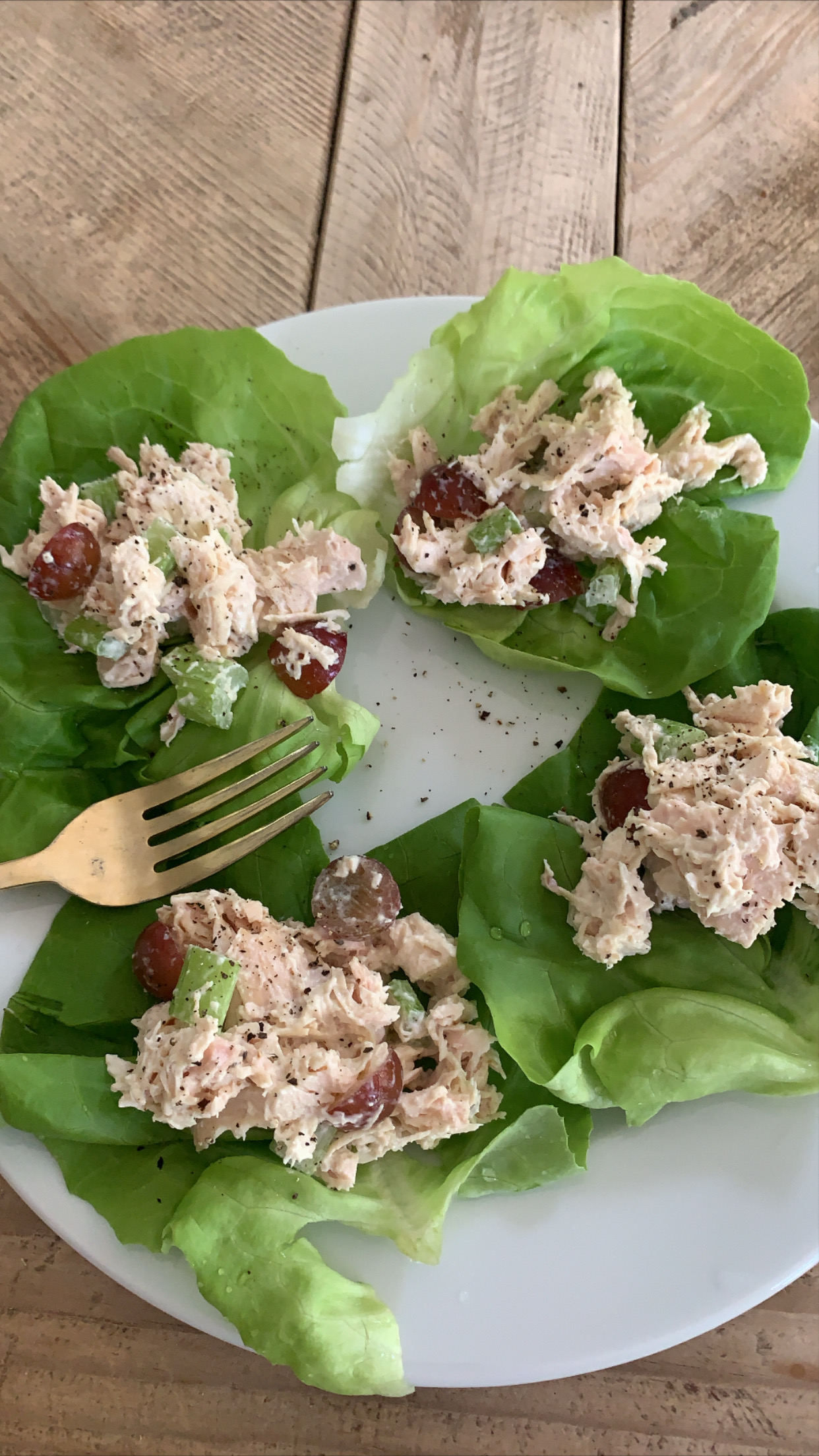 Shred chicken and mix ingredients together! I love to use these shredding scissors! Super simple and delicious and easy to keep in the fridge for quick and healthy lunches. I like to eat it on butter lettuce cups or in half of an avocado with nut thins crackers!
If you make this, tag me @thefancyashley on Instagram so I can see it! XO!
If you liked this post, you'll love Energy Bites Recipe and Spinach, Bacon and Cheese Crustless Quiche!