Happy Wednesday lovelies!
I am a HUGE fan of workout clothes. I wear them a lot! Sometimes the right term for them would be "fakeout clothes," because sometimes I wear them when I'm not actually working out. Ha!
Most days though, when they are on, I am headed to the gym or on a walk/run.
I am always searching for fun workout clothes and recently I discovered that my beloved Anthroplogie is now carrying amazing activewear! Fancy Finds alert!!! They have some adorable items, so I had to try a few things to try immediately. I am usually a pretty loyal lululemon customer (and I still am!), but, after trying a few of these items, I am pretty much in LOVE!
I am pretty much in LOVE with the pants. Not only are they fabulous and fun patterns, but they have a thick waistband that holds the stomach in. I am a HUGE fan of the thick waistband. What mom isn't?! I will not wear any workout pants without one. After two kids, it's pretty much a necessity for me. Really, I sometimes wish my jeans had a thick waistband too! Ha!
As far as workout tops, I like tight for some workouts and loose for others. It really depends on the day honestly. I feel like a tighter tank or tee helps me hold my core in better, so I often wear those for a barre class and some days in my spin classes too, but some days loose is just better. I am a big fan of the built in sports bra too. I have a few shirts that I LOVE that have a built in bra!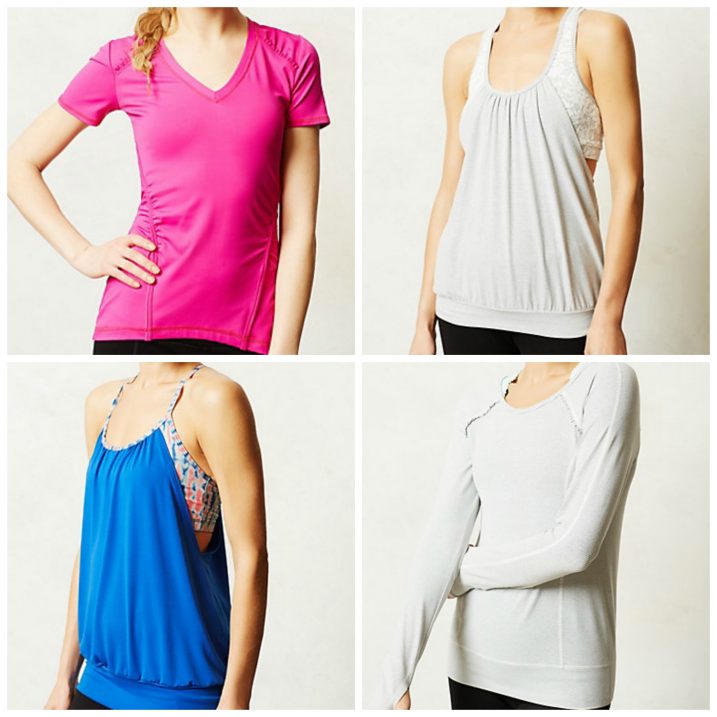 I always love to have a few key jackets to wear while working out (walking/running outside) and to wear into the gym. I have a few that I have had for years now and they last forever. There are so adorable versions at Anthro right now and I pretty much love and want them all. Peplum and ruffle on a workout jacket?! You had me at hello! LOVE!
I am obsessed with these BKR water bottles. They are glass, BPA free(silicone) and dishwasher safe! LOVE them! My collection has been growing over the past few months!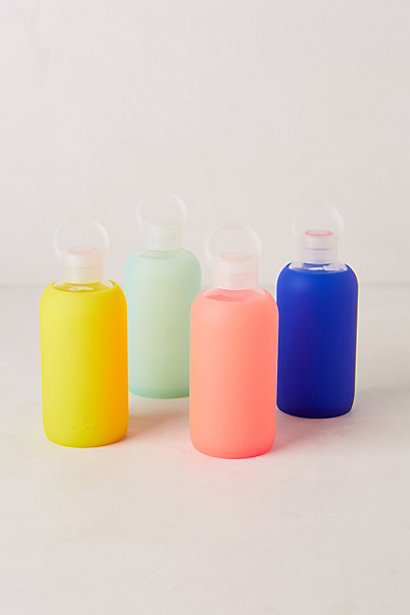 Workout socks! I never have matching socks, so I just embrace it. Target has sets of coordinating mismatched workout socks and I love them. Your socks may not match, but they are always in the same color scheme and cute!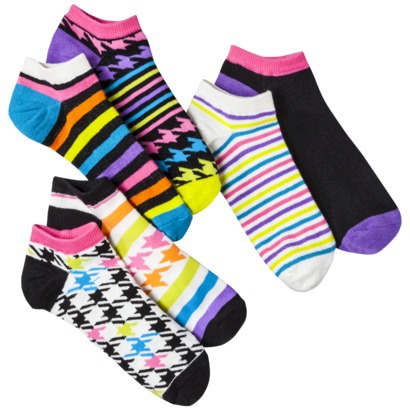 Then of course there are the shoes. To each their own on shoes, but I LOVE Nike Free and always wear them. They are my absolute favorite and I buy them again and again. There are SO many fabulous colors and prints out there! These zebra print are seriously amazing! I just got a new pair, so these will have to wait, but don't you just love them?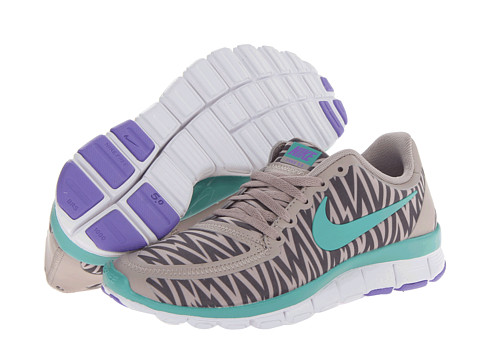 Doesn't all of the COLORFUL and cute stuff make you want to head out to the gym or for a walk/run? It does for me! I am headed to spin class on a bit! For those of you that have asked, I am working on a post with my workout routine. So, that is coming soon!
What are your favorite places to buy activewear?