I just got back home after dropping Teddy off at school.
My morning didn't start off as smooth as it could have but, as always, it could have been worse, but it started off a tad hectic.
I had to wake Reagan up 5 minutes before Teddy's school started. Thankfully we are about 2 minutes away from his school. That has been so nice, while everyone gets used to this timezone. She was up in the night, so I feel even worse when I have to wake her. After I scooped her out of bed, we all basically ran out the door. I threw on tennis shoes and Teddy threw on rain boots as usual and I didn't even put shoes on Reagan since I was carrying her to the car. Yep, it was that kind of morning. It seemed like a manic Monday but it was Tuesday, so it was a manic Tuesday.
As we pulled into school and got into the carline, I felt like I could finally relax and breathe because Teddy was at school. He was where he needed to be and we made it on time!
When it was his turn to get out, the teacher who got him out of the car, (not his) said "does he have his tennis shoes in his backpack?!"
My response was "Nope! He just wears his rain boots all the time! Rain or shine!" with a smile on my face. (I just assumed she hadn't seen a kiddo who wears boots 24/7 like the little presidents do.)
She replied "Well, we have a strict tennis shoe only policy."
My heart sank and I felt my eyes fill with tears. Luckily I had sunglasses on, so I don't think she noticed.
I explained that we just started school a week ago and I wasn't aware of the rule. I had no idea. I mean, I assumed they couldn't wear flip flops or crocs but I didn't think rain boots would have been an issue. He's worn them at both preschools he attended, with no issue, so when he threw them on this morning, I didn't think twice about it. She explained that they tell people about the policy on school tours, which I said we never took because I signed him up over the phone. After she realized that I honestly didn't know about the policy, she was really nice about it and said it was okay for the day.
I drove home feeling like a bad mom for not knowing about the policy, even though there was no way for me to know. I just felt like I couldn't do anything right. We all have those moments or in this case, those days where nothing you do, seems to be right.
I silently cried on the drive home.
As we stopped at a red light, I realized, it's not about the rain boots.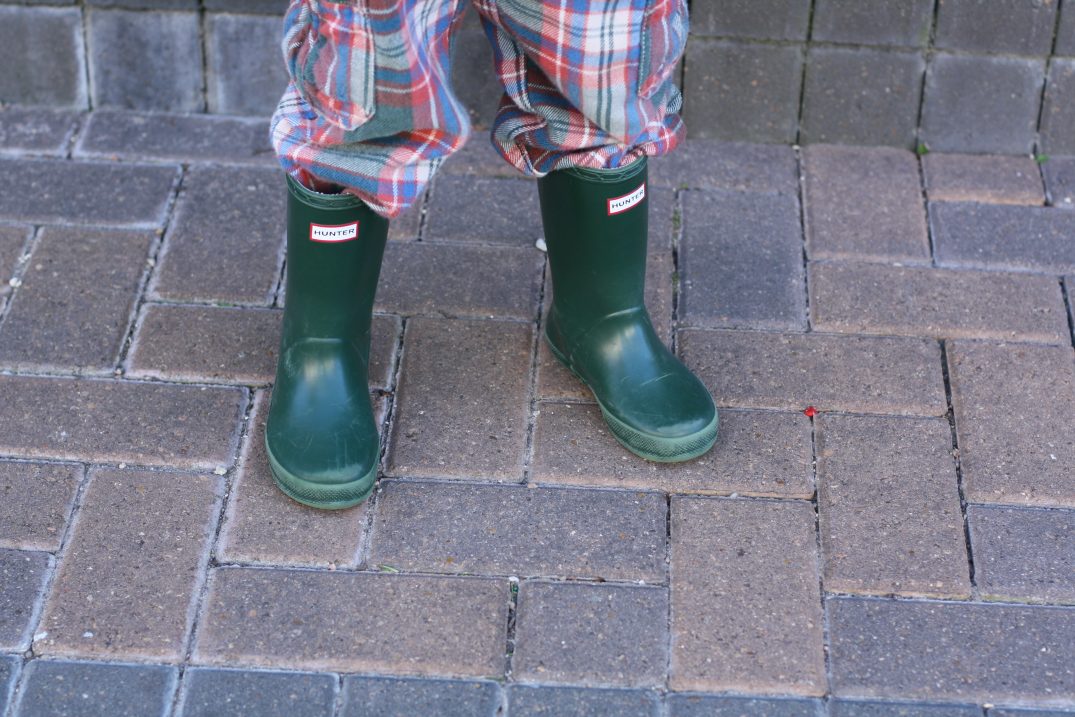 The tears weren't about the rain boots, although, that just kind of threw me over the edge.
It's been a whirlwind of a week. We moved across the country and into an apartment. Most of our things are in storage. The little presidents have no idea what is going on. Reagan isn't sleeping much. I have no help (I need a babysitter here) and I'm exhausted. While Mr. Fancy is traveling less, he's still gone and that's always hard, regardless of the amount of days. It's hard to get into a groove without your things and knowing that you'll only be in this groove for a short time. Teddy has done fine with starting a new school and the transition and loves it (praise the Lord!), but he is a bit behind and it's stressing me out. I worry and don't ever want him to struggle in school, especially at such a young age.
I spent the first part of last week beating myself up about the things he is behind on. I beat myself up over the fact that in Texas, Teddy needs to know how to write his name. This was something that he worked on at his old school but it wasn't necessary. I had asked. We are working on it, but, it's not easy. He doesn't want to practice. He says a lot of "I can't do it!" and tears are usually involved and right when they start, we stop. I don't want writing to be something that he doesn't enjoy. I figure he will learn it. I am trying my hardest to figure out how we can work on it without tears and frustration on his part and mine too.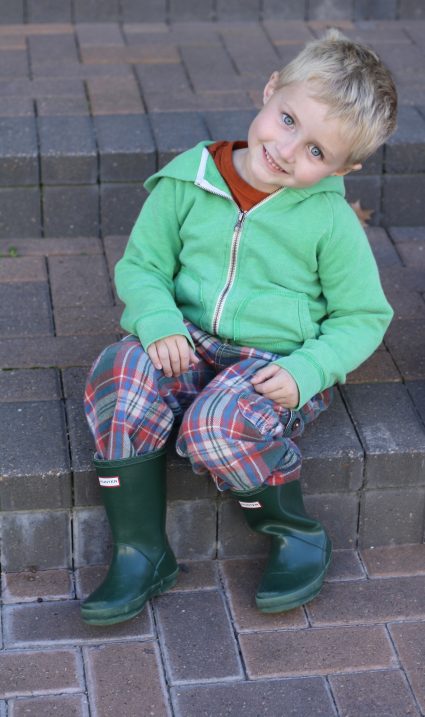 My whole day yesterday turned into a mess. I ran to the grocery store for a quick trip and Reagan whined/cried the whole time. She insisted on pushing Boo and Ellie (her new stuffed friend) in her stroller and halfway through the store refused to push it because "they wanted to be held." So, I carried it through the store and put it down when I was reaching for a frozen pizza and forgot about it. We realized it and retraced our steps and it was right where I left it. Then as I was loading the bags into the car, one bag broke and there was food all over the parking lot. The same exact thing happened when I unloaded the bags from my car, but this time it was all over the parking garage. Eeeekkk!!! I mean, if you don't laugh, you cry. I was cry laughing…so it was a mix of both.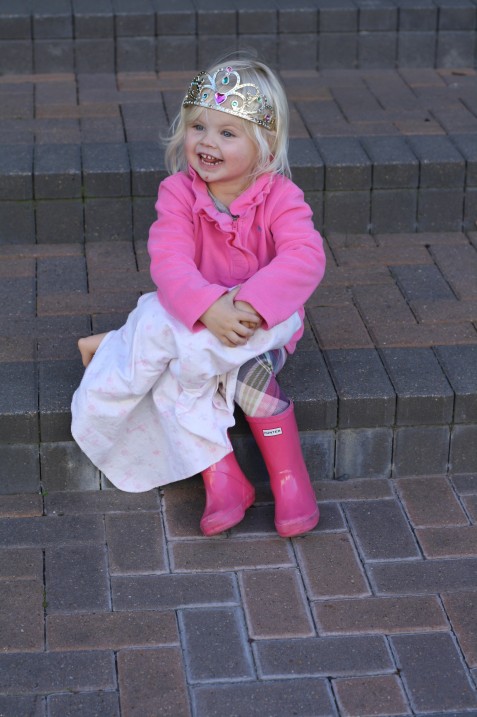 On top of everything, I'm a little under the weather, so it's just like a bunch of stuff piling on all at once. I felt like I should've stayed in bed today and then I could wake up tomorrow and all would be better. Of course, moms don't get sick days, so that couldn't happen.
I prayed on the short drive home from the store.
I prayed for patience, grace and just help getting through the day. It started out rough and it was not getting better and all I wanted to do was have a redo. I wanted to send Teddy to school in the correct shoes and skip the grocery store with Reagan and have an easy, happy morning. I blamed myself for the rain boots, for the lack of name writing knowledge and for being upset with Reagan (Not only is she 2 but she is struggling here and exhausted!). As a parent, It's easy to sit and blame yourself for all the bad stuff that happens. I have felt a TON of guilt of how Reagan has handled the move. I mean how can I not feel badly? No one wants to see their child struggle or suffer.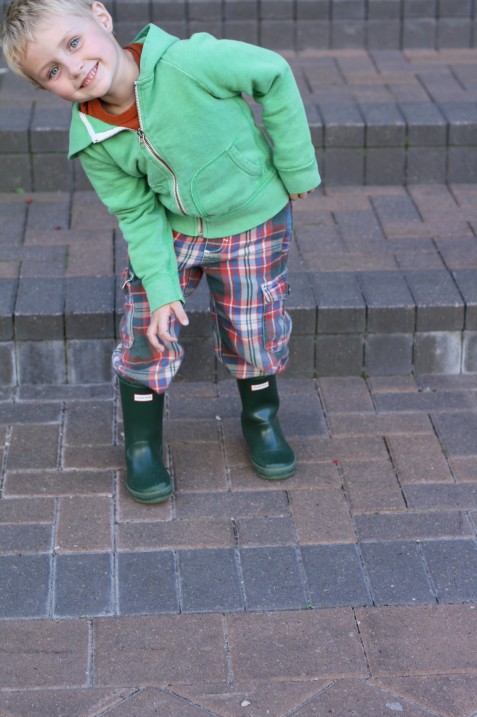 As a parent, you try your hardest and you do the best you can.
There will always be things that you don't do perfectly. That's the reality and it's hard to swallow in some instances. There is no perfect parent. At least that I know of and if there is a perfect parent, it's not me and I'm fine with that. Perfection is overrated anyway.
We all struggle. We all have days where we wonder if we are doing it "right" so to speak.
The reality is, we are all doing the best we can. It's good to remember that when you feel like you're doing it all wrong. I always think it would be nice on days like today, to be able to just sit down with a whole group of moms and dads and everyone could list what they thought they were doing wrong or didn't handle perfectly. I'm positive there are a lot of us who would have stories in common and would be able to say "Hey, I get you. I've been there too!"
I was thankful for grace this morning when I accidentally sent my child to school with shoes that weren't allowed. I suppose they could have sent me home to get the correct shoes, but they didn't. I felt even worse that when I picked him up, he said they had told him that everyone else was wearing tennis shoes and he couldn't wear his boots again. He was upset with me because in his mind, I should have known. He didn't know any better but I still felt badly that anyone spoke to him about it because it was not his fault.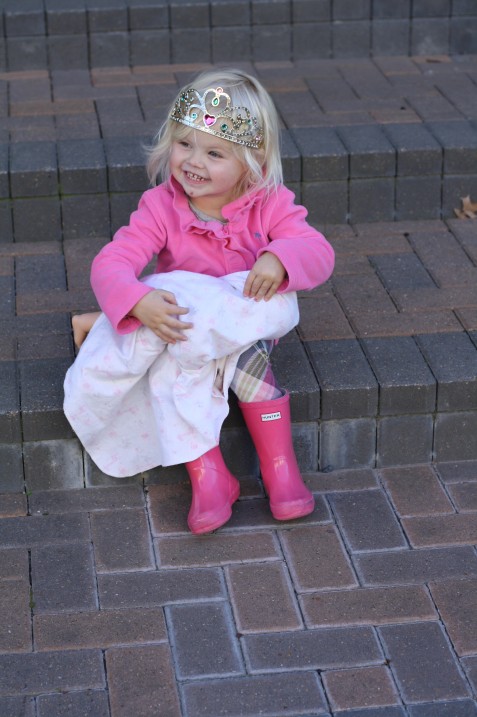 I keep trying to remember that I'm doing the best I can. The fact that Teddy didn't know how to write his name a week ago and the fact that I sent him to school in rain boots and the fact that Reagan is having a tough time doesn't make me a bad mom.
It makes me human.
I'm trying my best. I'm sure you are too.
We all are.
Rain boots and all.